Anthony Templet's house
Crime Scene Location in Baton Rouge, Louisiana, United States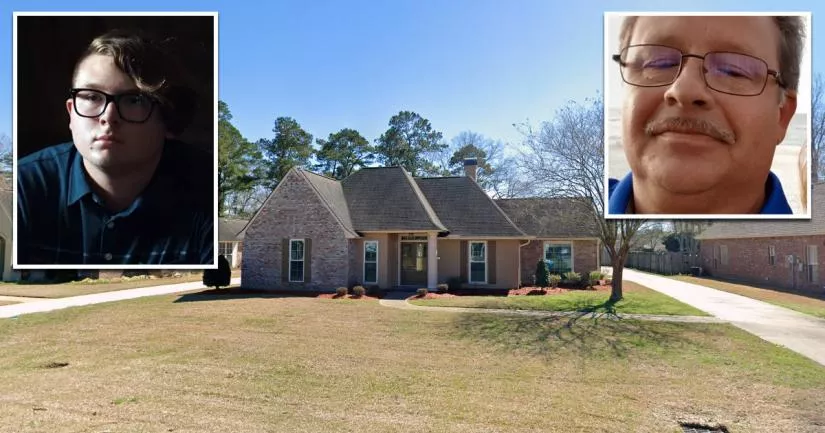 This is the house where Anthony Templet shot his father, Burt Templet.
It is situated on Gray Moss Avenue in the Shenandoah area of Baton Rouge, Louisiana.
The case gained worldwide attention when it was featured in the Netflix documentary series "I Just Killed My Dad", which premiered in August of 2022.
In the early hours of June 3rd, 2019, Anthony Templet called 911 and told the operator that he had killed his father:
"Uh... I just uh... killed my dad. Um... What do I need to tell you?"
When police officers arrived at the scene, they cuffed the 17-year-old and put him in the back of their vehicle. They then went inside the house, where they found Burt Templet lying motionless on the bathroom floor.
Although the 53-year-old initially survived the shooting and was transported to a nearby hospital, he died from his injuries a few days later.
During questioning, Anthony told detectives that his father had drunkenly barged into his room at around 3 a.m. At the time, Burt was reportedly incensed that his son had made contact with his former stepmother.
At one point during the argument, his father started acting aggressively. In response, Anthony ran into the master bedroom, locked the door behind him, and grabbed two revolvers. Meanwhile, his father started banging on the bedroom door and trying to force his way inside.
After locating the two guns, the teenager opened the door and shot his father, who stumbled backwards and then pleaded with him to stop. However, Anthony ignored his pleas and fired two more shots.
During the investigation, it emerged that Burt Templet was a violent and controlling man who frequently abused his son and partners. He kept them under constant surveillance by putting up multiple surveillance cameras around the house and installing GPS trackers on their phones. He also isolated his son from the outside world by preventing him from going to school or dental appointments.
In another twist, it was revealed that Burt had essentially taken Anthony from his birth mother in 2007 and then moved to Louisiana. Anthony's birth mother, Teresa Thompson, did not have the financial resources to fight a custody battle in another state. As a result, Burt was able to gain sole custody of their son.
Although Anthony Templet was initially charged with second-degree murder, his defense lawyer managed to strike a deal with the District Attorney, Hillar Moore.
After weighing up the strange circumstances surrounding the case, Moore eventually agreed to reduce the charge to negligent homicide.
As a result, Anthony was given probation instead of a jail term.

Further information is available in the "Photos" section below.
Where did Anthony Templet live?
Below, you will find the address and the GPS coordinates for this location.
GPS coordinates
The latitude and longitude coordinates for the house are:
30.410317, -90.996131
Map
To view directions on how to get there, you can use the Google Maps shortcut below:
Address
The full address for this location is:
17652 Gray Moss Avenue
Baton Rouge
Louisiana
LA 70817
United States
Directions
Anthony Templet's former house is situated in a quiet suburban neighborhood called Gray Moss Avenue, which is in East Baton Rouge. It is accessible via George Oneal Road in the north of Shenandoah.
Private Property Warning
This is a private property. It is not a public place. Therefore, you should be respectful and not step foot on the property without permission.
This is someone's home. Please do not trespass on the property or make your presence felt.
Photos
Photos of the house and other related images.
---
17652 Gray Moss Avenue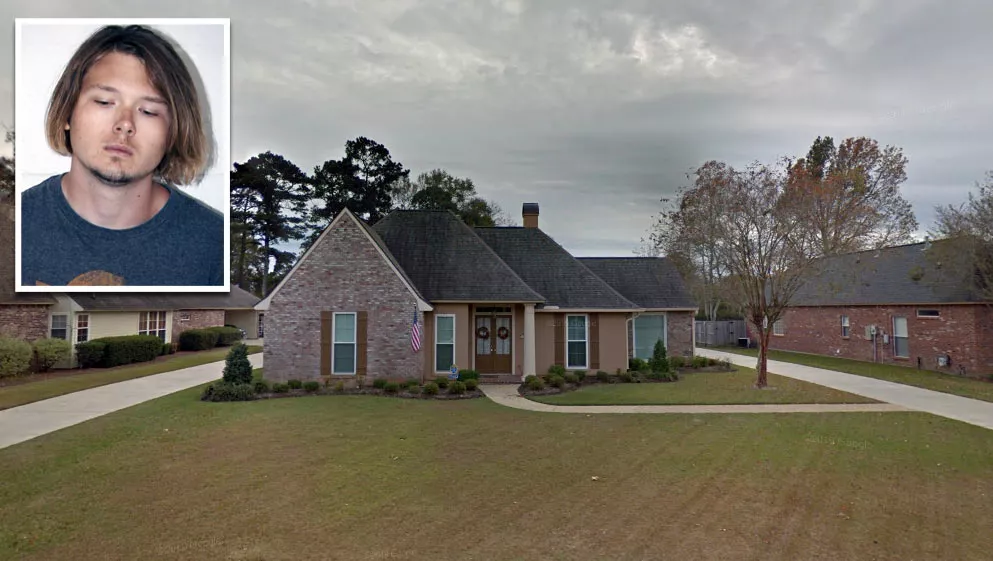 This Google Street View image of 17652 Gray Moss Avenue was taken in December of 2016, roughly two and a half years before Anthony Templet killed his father.
The house was built in 1996 and it is 2,489 sq ft in size.
According to property listing websites, Anthony's father purchased the house in May of 2017.
Since the shooting, it has been sold twice.
I Just Killed My Dad (2022)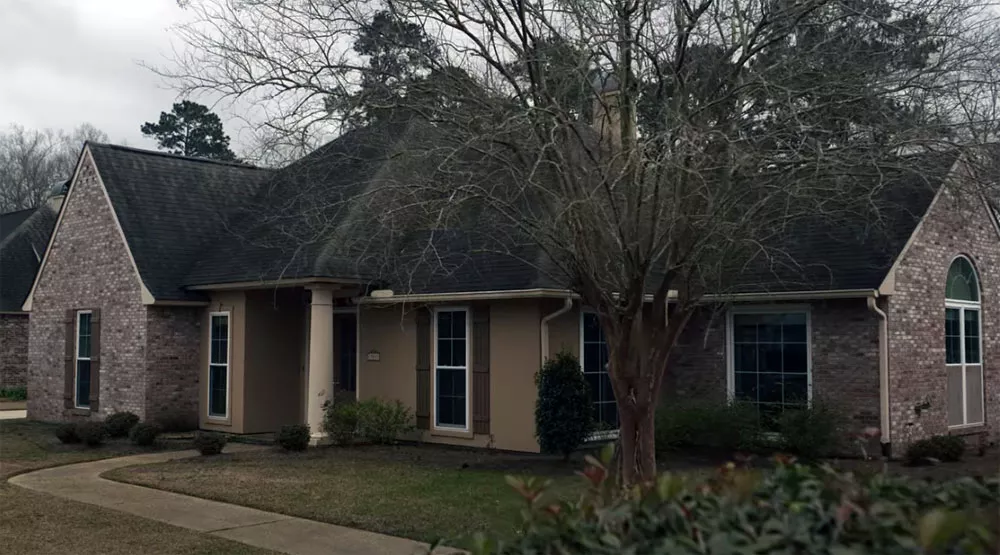 This image of the house is from the Netflix documentary miniseries "I Just Killed My Dad."
The series premiered on August 9th, 2022.
Surveillance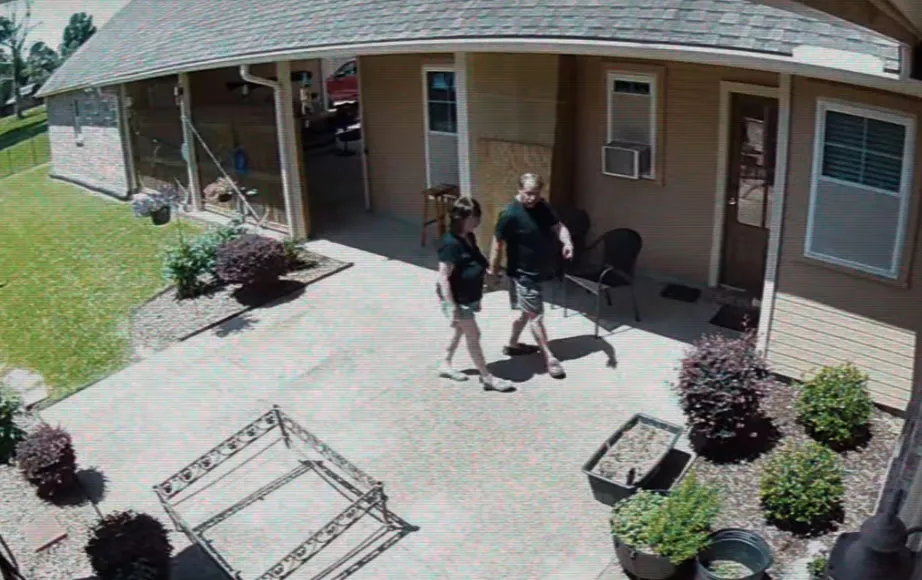 In an effort to maintain control over his wife and son, Burt installed eight surveillance cameras on the outside of the house.
Pictured is a CCTV still of Burt and Anthony's stepmother, Susan Templet.
Burt Templet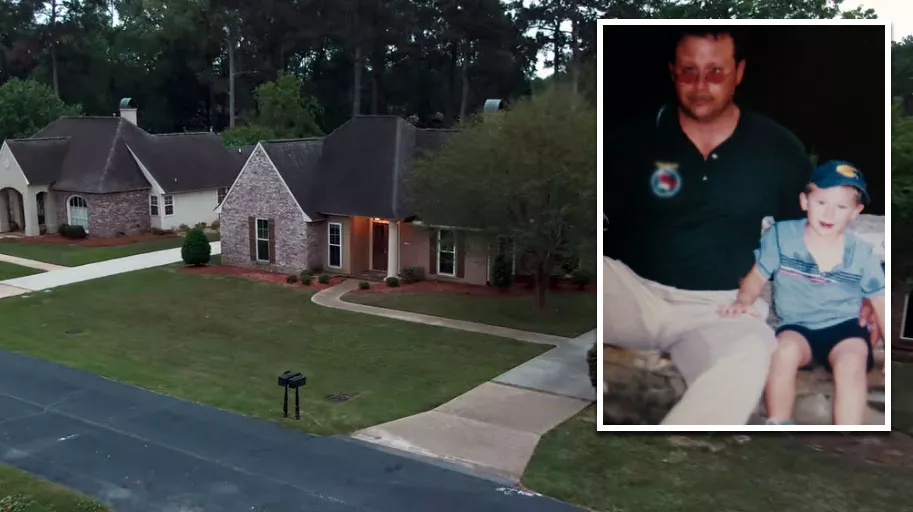 Burt Templet's wife, Susan, left him in December of 2018 after he punched her in the face and shattered one of her teeth.
One month later, she filed a protective order against him.
According to Anthony, his father started drinking heavily after Susan left.
Anthony's birth mother, Teresa Thompson, also claimed that Burt was physically abusive. For example, on one occasion, he attacked her because she was cooking pork chops for breakfast.
Crime scene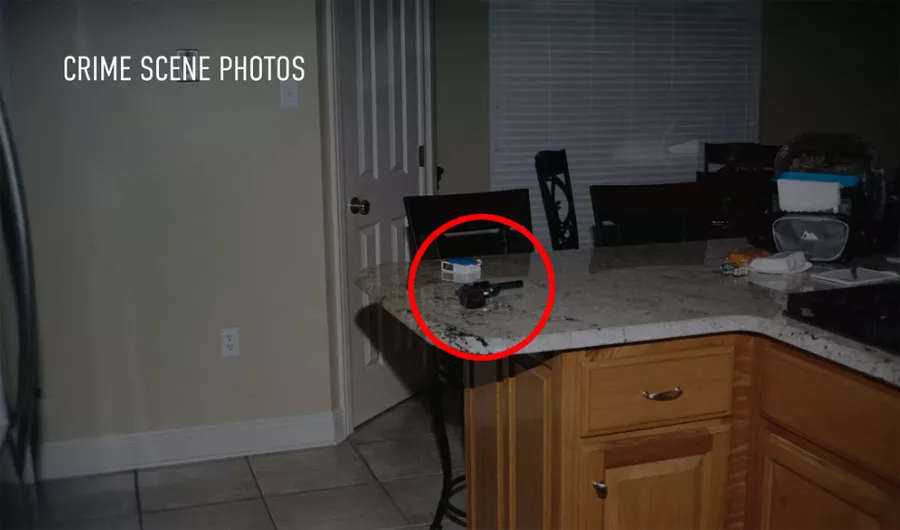 When the police arrived at the crime scene, they entered the house through the back door and saw a revolver on the kitchen island. They also found another gun in the master bedroom.
According to Anthony, he grabbed the second revolver as a backup.
Second revolver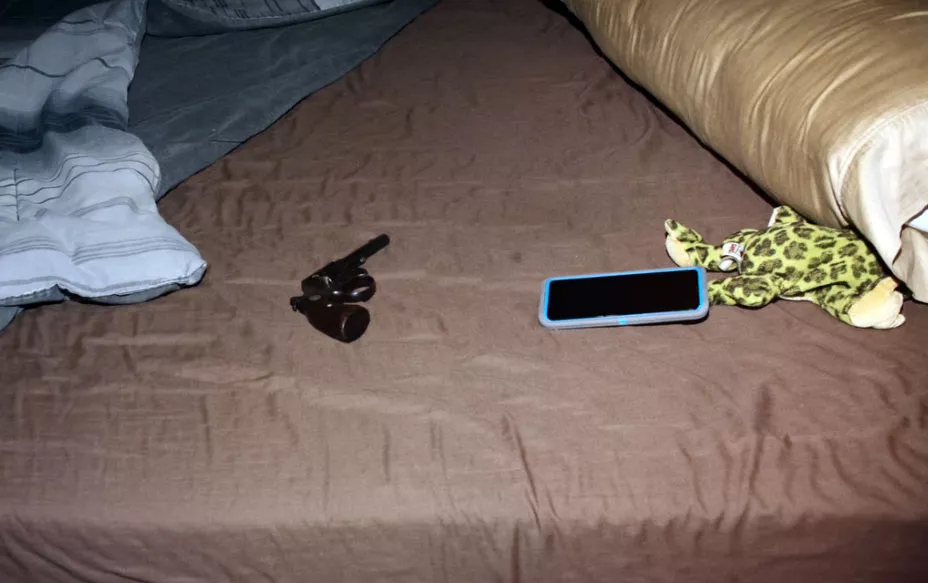 The second revolver was found on the bed in the master bedroom, next to a cellphone.
Teresa Thompson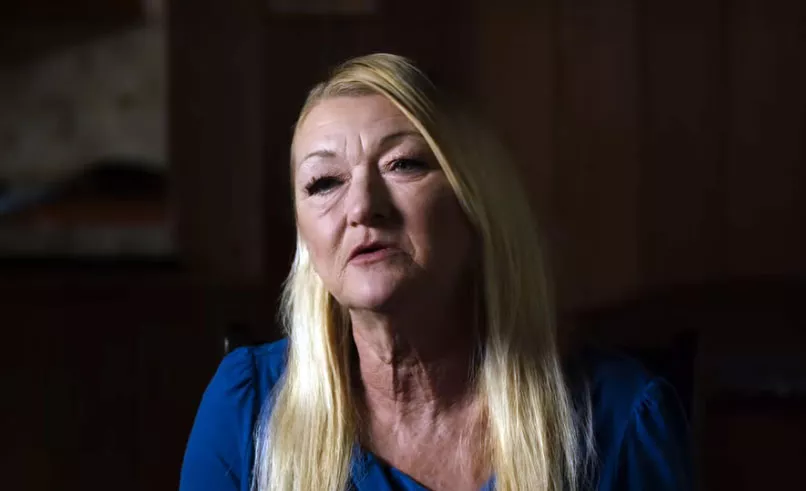 Teresa Thompson is Anthony's birth mother. She met Burt while he was working for an oil company in Texas.
After the pair hit it off, she agreed to move to Houston with him.
Although everything seemed great in the beginning, it wasn't long before she started seeing red flags. According to Teresa, he demanded attention from morning to night. On one occasion, he became aggressive because she was too busy cooking and cleaning to look at him.
On another occasion, he beat Teresa so badly that she was in bed for a week.
This location belongs to the following categories:
Crime Scenes
Closest Locations
Other locations that are relatively close to this address: Roughly 64 miles away.
Crash Site Location in Gillsburg, Mississippi, United States Roughly 77 miles away.
Crime Location in New Orleans, Louisiana, United States Roughly 80 miles away.
Crime Location in New Orleans, Louisiana, United States Roughly 96 miles away.
Crash Site Location in New Orleans, Louisiana, United States