BTK's house
Serial Killer House in Wichita, Kansas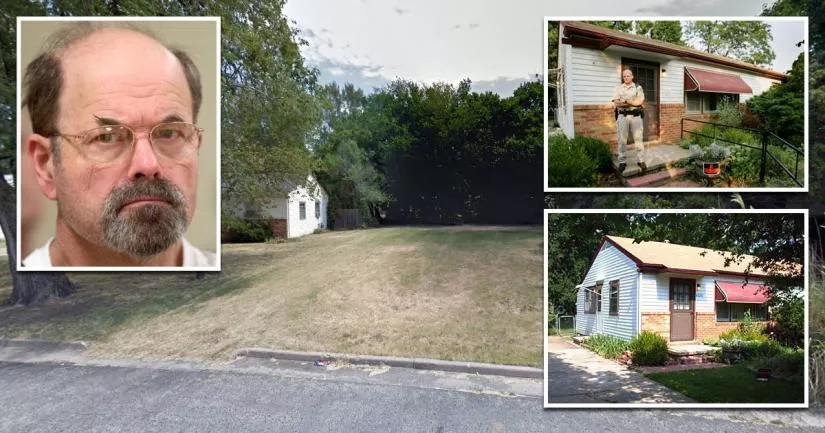 This is the former house of Dennis Rader (BTK).
It is located at 6220 Independence Street in Park City, Kansas.
Rader and his wife, Paula, moved to this address during the fall of 1973.
Following his guilty plea, his wife filed for an emergency divorce and sold their family home to the City of Park City for just under $60,000. In March 2007, the City Council demolished the little white bungalow that they had lived in for over 30 years.
These days, all that remains is an empty lot that provides access to a nearby park.
BTK
Rader is one of America's most notorious serial killers.
He murdered at least 10 people between 1974 and 1991, including two children. He also taunted the police and local news outlets by frequently sending them letters.
Rader gave himself the nickname "BTK" (Bind, Torture, and Kill) while he was communicating with the Wichita Eagle newspaper.
This acronym described his modus operandi, which involved tying his victims up, torturing them for his own sexual gratification, and then murdering them.
His killings started in January 1974, when he murdered four members of the Otero family.
Most of BTK's murders took place in central Wichita, which is a 15-minute drive away from Independence Street. By targeting victims that were 10 miles away, he was able to put a safe distance between his crimes and his home.
However, Rader deviated from this behavior when he strangled his 53-year-old neighbor, Marine Wallace Hedge, to death in 1985.
He later explained that he targeted Hedge to see if he could get away with it.
In February 1991, he murdered his last victim, Dolores Davis. He also stopped communicating with the media and the police.
As a result, the BTK killings eventually became a cold case.
Rader resumes contact
In 2004, after more than a decade of silence, Rader suddenly started sending letters again.
He came out of "hibernation" after an article in the Wichita Eagle newspaper suggested that he was either dead or in prison.
In one of his letters, he naively asked the Wichita Police Department if they were able to trace floppy disks. In response, the police published a coded advertisement in the classified section of a local newspaper, in which they told him that it would be OK.
Not long after, BTK sent a floppy disk "as a test". Unfortunately for him, the police were able to recover a deleted file from it.
After examining the file, they learned that it was last edited by someone named Dennis. Furthermore, they could see that the disk had been used at Christ Lutheran Church in Wichita.
Following a quick Google search, the police finally had a suspect: 59-year-old Park City resident Dennis Rader.
Investigators were shocked to learn that the prime suspect behind some of Wichita's most brutal murders was the president of a church congregation.
However, after cross-referencing a DNA sample from one of BTK's crime scenes with a pap smear belonging to his daughter, they were certain that they had the right man.
Arrest
On February 25th, 2005, police officers swooped in on Rader while he was driving home from work.
Originally, he denied the crimes. However, a month later, he changed his mind and entered a guilty plea. Following his guilty plea, Rader calmly and coldly recalled each of his murders in precise detail.
In August 2005, he was sentenced to 10 consecutive life sentences in prison.

Further information is available in the "Photos" section below.
Demolished
The house no longer exists. However, you can still visit the location.
Further Details
BTK's ex-wife, Paula Dietz, sold the house to the City of Park City for roughly $60,000 in January 2007. Mayor Dee Stuart said that the city purchased the property to demolish it and provide another entrance into Jardine Memorial Park. The house was torn down in March 2007.
BTK's house address
Below, you will find the address and the GPS coordinates for this location.
Address
Park City, Wichita, Kansas, KS 67219, USA
Map
To view directions on how to get there, you can use the Google Maps shortcut below:
GPS coordinates
The latitude and longitude coordinates for the house are:
37.796638, -97.324759
Directions
Independence Street is accessible via North Jacksonville Drive, which lies on the northern side of East 61st Street North.
Details about the general area
Park City is a suburb on the north side of Wichita, Kansas.
Photos
Photos of the house and other related images.
---
Kerri Rawson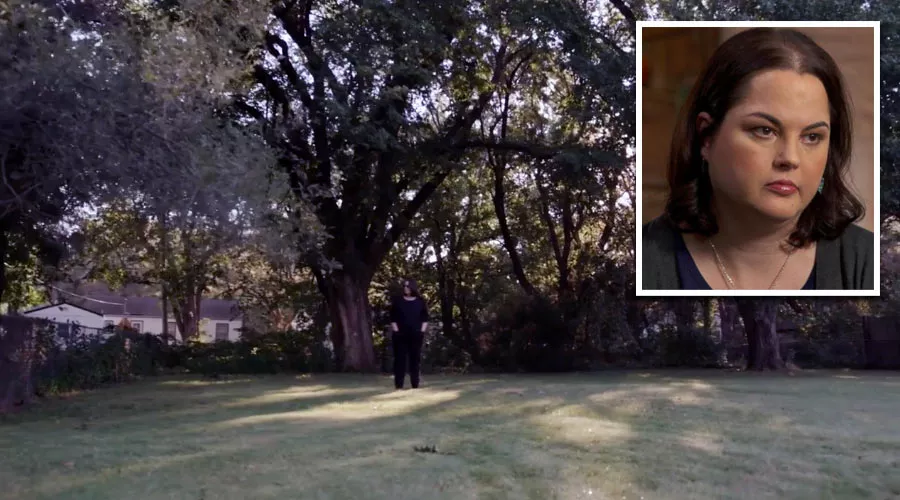 This photograph shows BTK's daughter, Kerri Rawson, standing at the site of their former home.
Rawson said that while he displayed flashes of anger at times, he was a loving father for the most part. Two years before his arrest, he walked her down the aisle on her wedding day.
Following his arrest, his family was understandably shocked and overcome with grief. They had no idea that the man they had lived with their entire lives was capable of such crimes.
Although Rawson broke off contact with him for several years, she eventually forgave him and started talking to him again.
However, she filed a no-contact order against Rader in 2021. During one interview, she revealed that her father's "followers" were helping him cyberstalk her by mailing him screenshots of her social media profiles.
Dennis Rader's arrest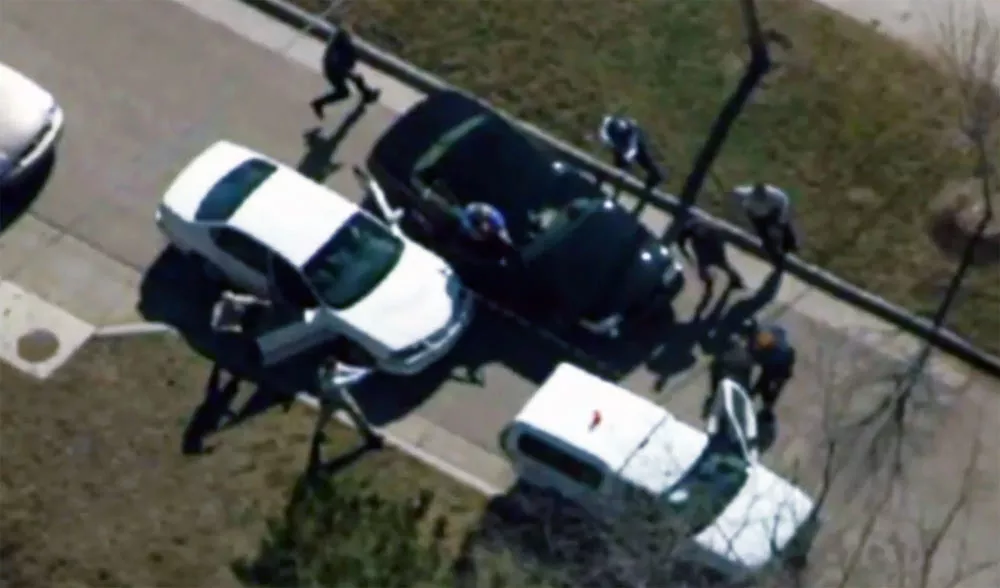 Rader was arrested near his home in Park City on February 25th, 2005.
When officers asked him if he knew why he was being arrested, Rader responded, "Oh, I have suspicions why."
He then looked at a detective and said, "Will you let my wife know I won't be home for lunch? I assume you know where I live."
Shortly afterwards, the police arrived at Rader's house and ordered his wife to leave the property.
The spot where Rader was arrested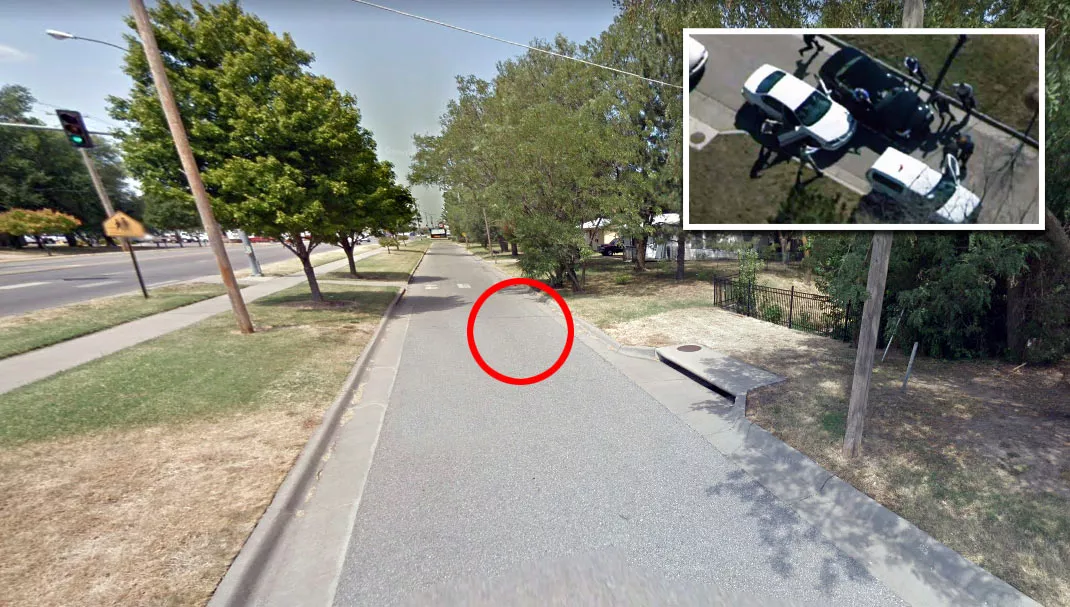 This is the exact spot where Rader was pulled over by the police and arrested. Officers followed him from his workplace and then pulled him over about 300 feet east of the intersection between East Kechi Road and Independence Street.
At the time, he was only 270 yards away from his house.
Coordinates: 37.796061, -97.323924
Court confessions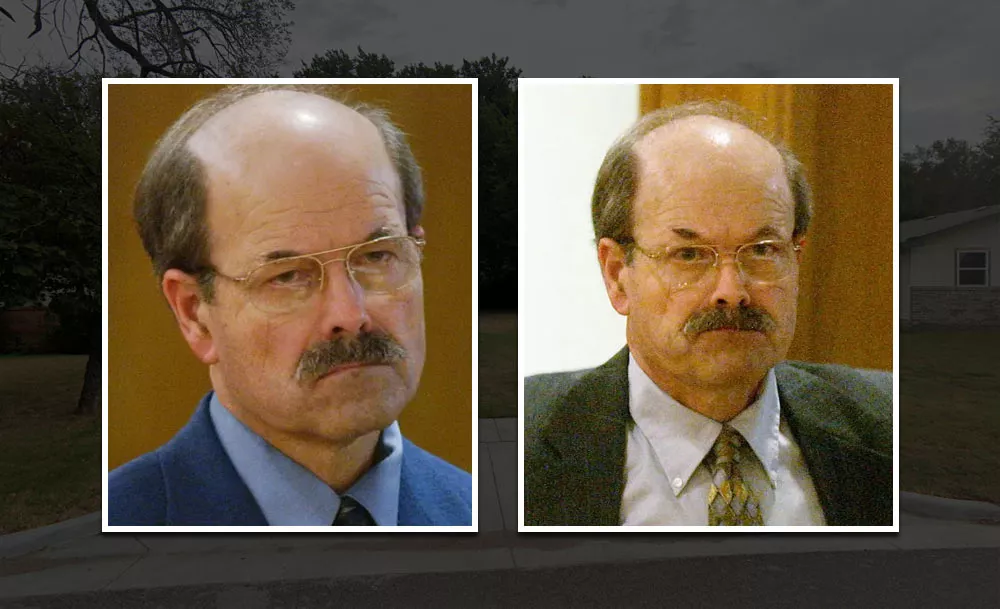 In court, BTK calmly recalled his crimes in great detail.
Rader grew up in Wichita. It wasn't until 1973 that he moved to Park City, on the north side of the city.
He worked as an alarm technician for a home security company in Wichita until 1989. This job helped him scope out victims, disable alarms, and cut phone lines.
His work colleagues at the company complained that he was a nitpicker who "lived by the rules of the book."
In 1991, he became a code-compliance officer and a dogcatcher.
Notably, he has an associate degree in electronics and a B.S. degree in "Administration of Justice".
Demolished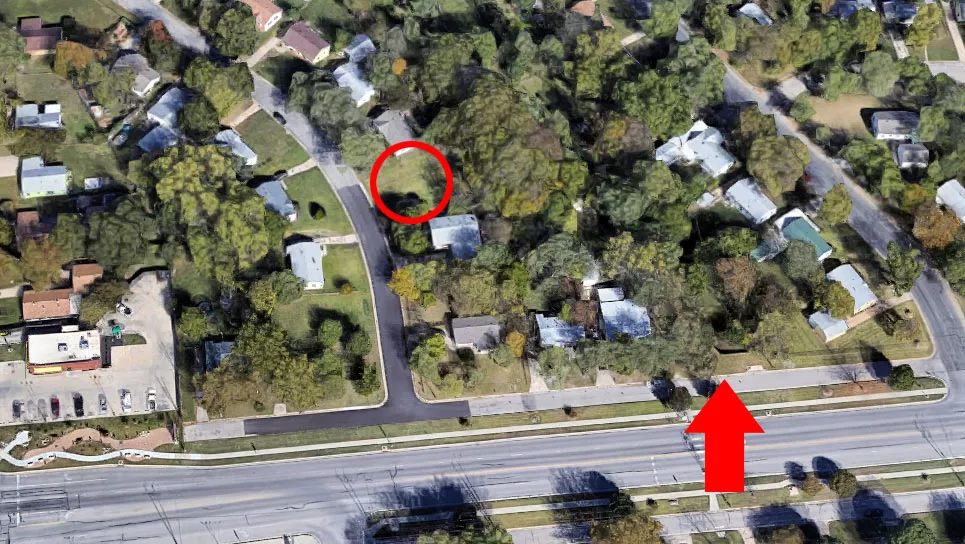 This is an aerial photograph of Independence Street.
The circle marks the spot where Rader's house stood before it was demolished. The arrow is pointing to the location where he was arrested.
BTK's neighbors painted a mixed picture of him.
Although he often helped elderly neighbors with their yard work, he was also a bully who liked to pick on single mothers and cite people for city code violations. One neighbor said that Rader would measure the grass on people's lawns and then threaten to fine them if they didn't mow it quickly enough.
He also reportedly liked to chase stray pets with a tranquilizer gun.
Rader's home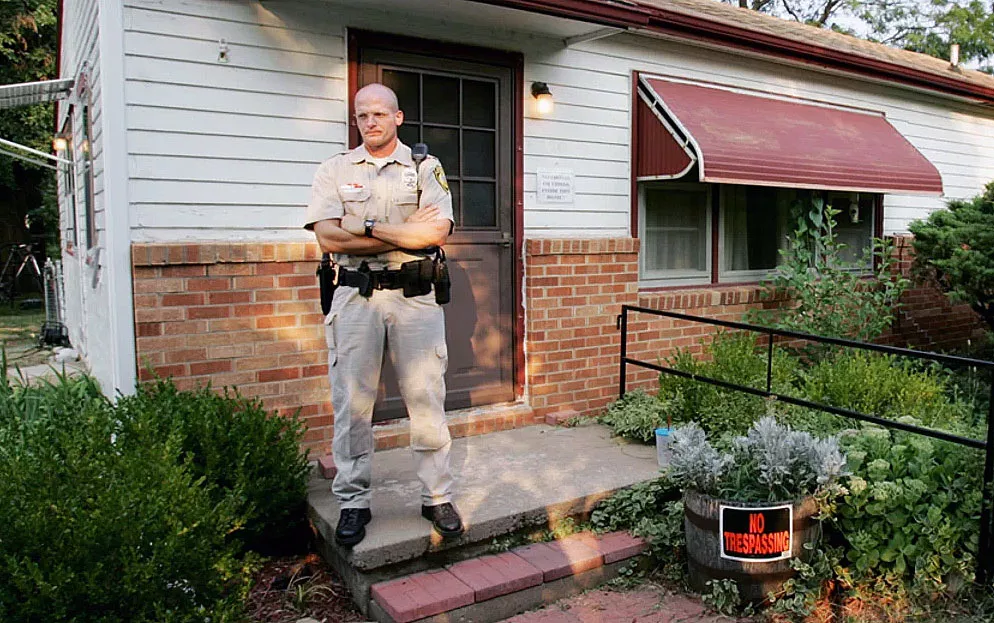 This photograph shows a police officer guarding BTK's home.
The interior of the house was pretty small. It had 3 bedrooms and was 960 square feet in size. Furthermore, there was no basement.
In January 2007, an eBay seller attempted to auction off lath boards from the house. In response, Mayor Dee Stuart stated that the city would "gleefully" prosecute anyone who was caught stealing or trespassing on the property.
At the time, it was publicly known that the city had plans to demolish the house. However, Stuart refused to say when the demolition would begin. In her own words, she did not want it to become a "spectacle."
This would explain why there are no photographs of the house being torn down.
After it was demolished, debris from the house was buried at an undisclosed landfill.
The Christ Lutheran Church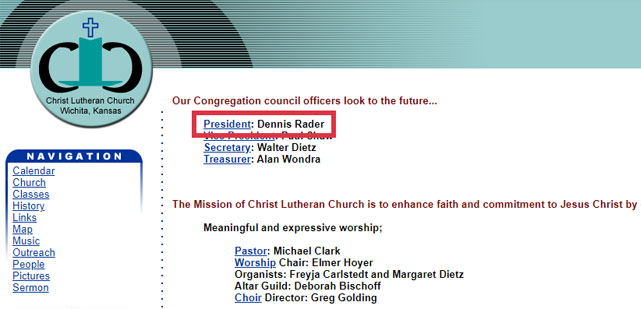 Rader was the president of his church congregation and a Boy Scout leader.
Above, we've added a screenshot of the Christ Lutheran Church website, which was taken on February 6th, 2005.
At the top, you can see his name listed as President. The year before, he was the Vice President of the Congregational Council.
1975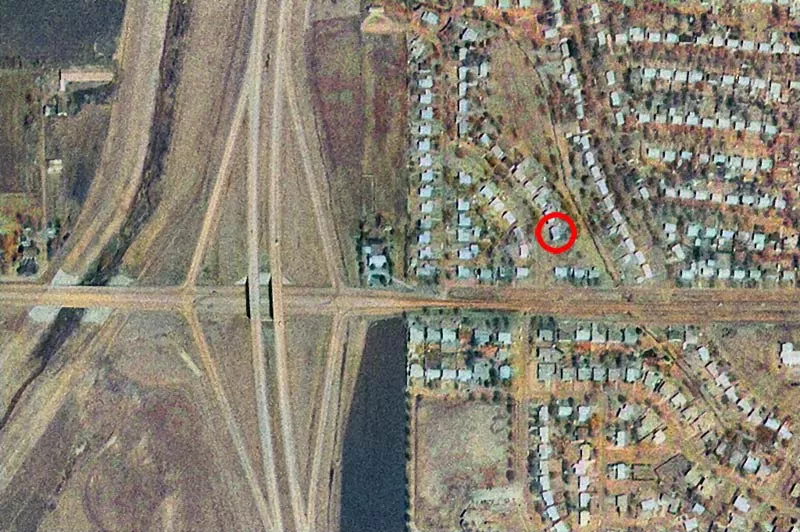 This aerial photograph of the area was taken in 1975. We have circled the house in red.
6220 Independence Street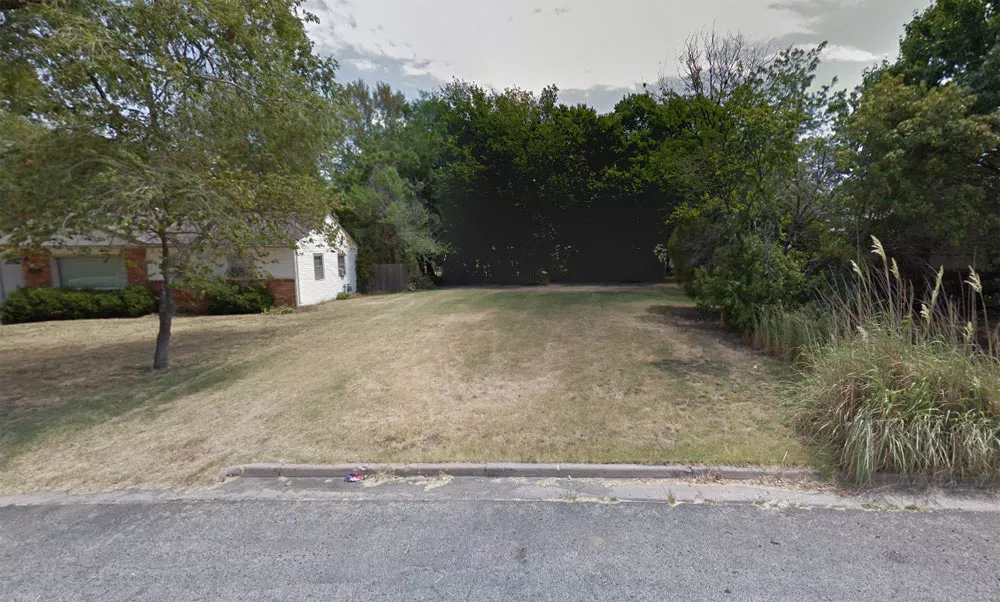 This Google Street View image of 6220 Independence Street was taken in July 2012. As you can see, it is now an empty lot.
These days, it is owned by the City of Park City.
2022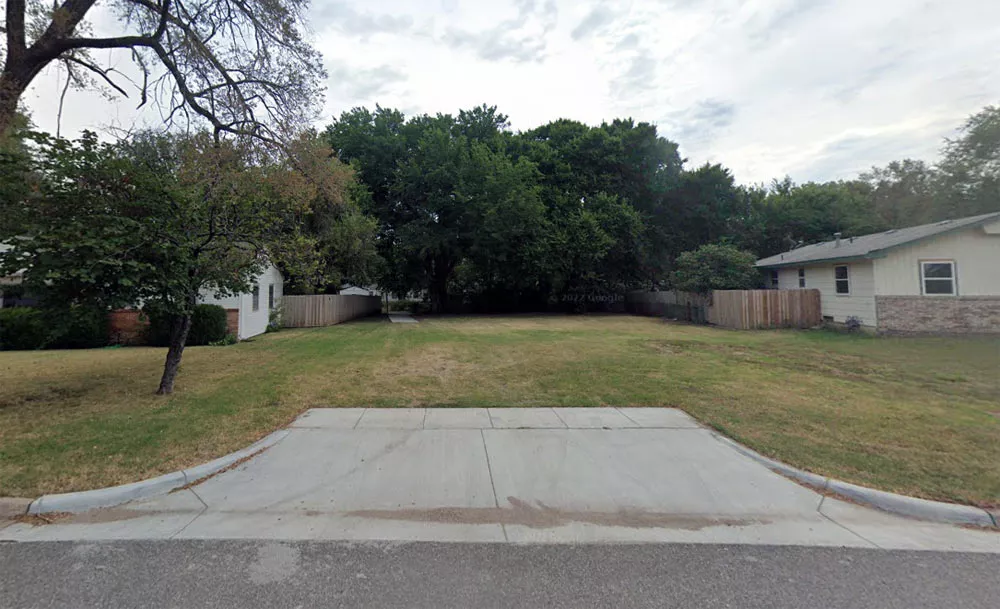 This Google Street View image was taken in August 2022.
Notably, there now seems to be a pathway at the back. Judging by aerial photos, this leads into Jardine Memorial Park.
The property on the right has also removed its surrounding trees and shrubs.
BTK's house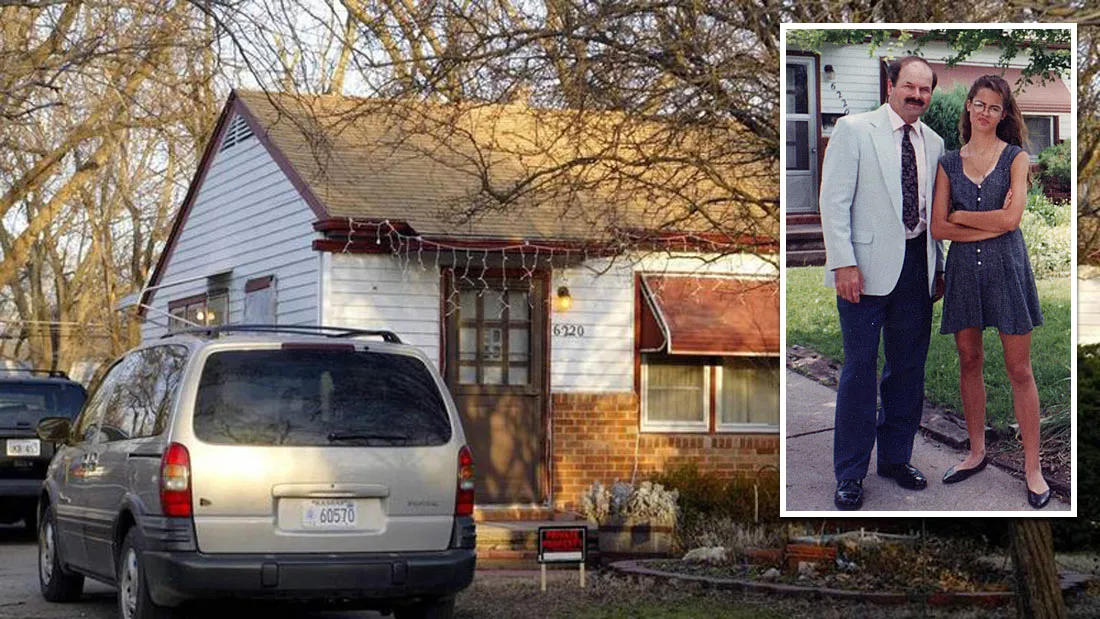 This photograph of BTK's house was taken shortly after his arrest.
On the right, you can see Rader and his daughter, Kerri Rawson, during happier times.
2023 dig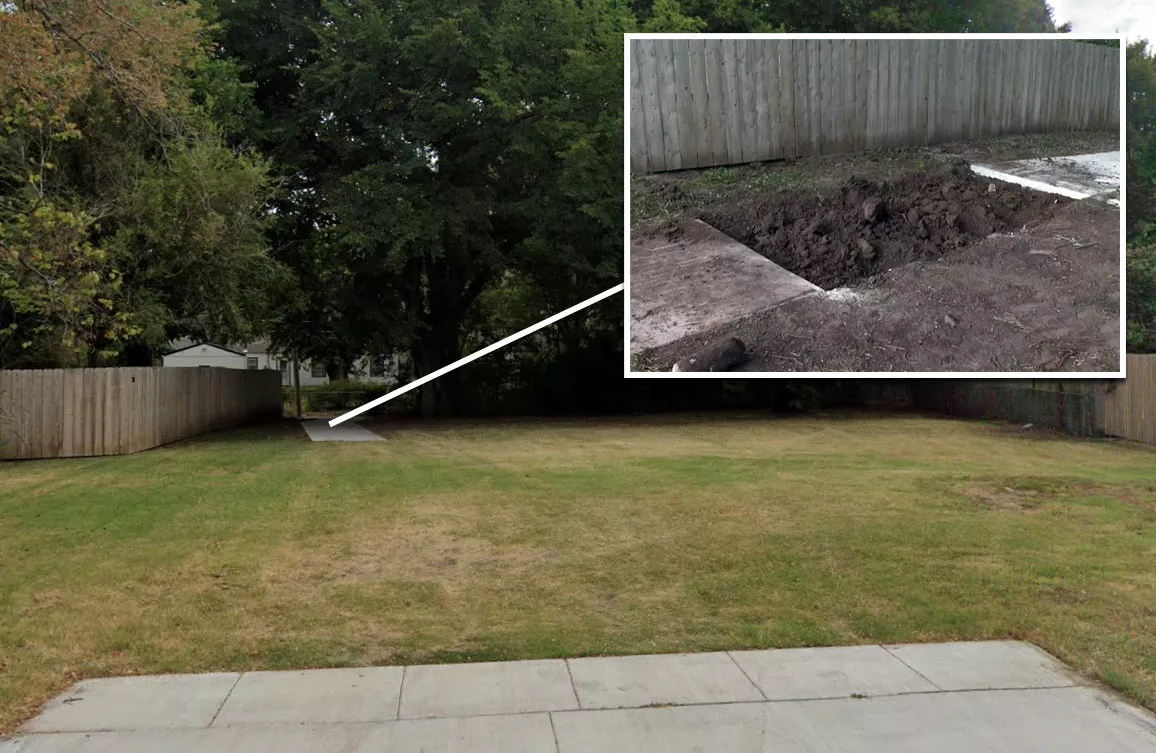 In August 2023, the authorities dug up a small section of this lot. They focused their efforts on the path on the left, which is where Rader's metal shed once stood.
The shed in question sat on some stone pavers on the northern side of the property.
Items of interest were recovered during the search, such as personal belongings and "other binding-type items."
It was also reported that a pair of ripped pantyhose had been discovered during an earlier, unreported dig that took place in April 2023.
It is believed that these items were trophies that BTK took from some of his victims.
These searches were carried out by officials from the Osage County Sheriff's Office in Oklahoma.
Rader is currently a prime suspect in the murder of Cynthia "Cyndi" Dawn Kinney, who disappeared from Osage, Oklahoma, in 1976.
Map Viewer
There is more than one location associated with this entry. To view all of these places on the same map, you can use the following feature:
Closest Locations
Other locations that are relatively close to this address: Roughly 2 miles away.
Place of Interest in Wichita, Kansas Roughly 3 miles away.
Place of Interest in Wichita, Kansas