Dennis Rader's childhood home
Serial Killer House in Wichita, Kansas, United States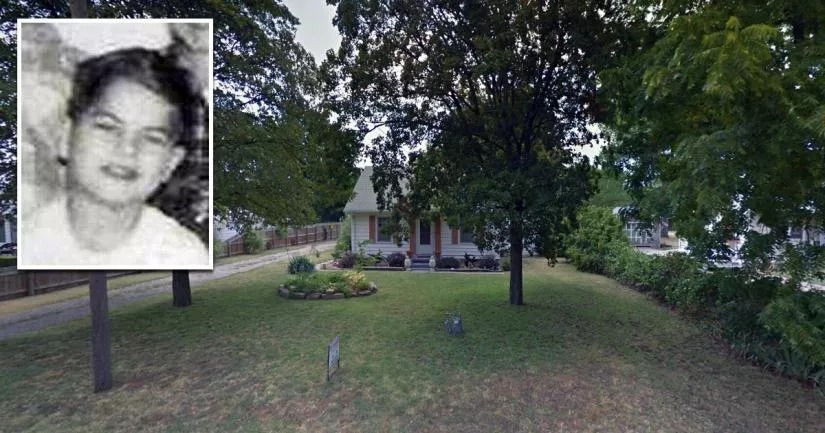 This is Dennis Rader's childhood home.
The house is situated at 4815 North Seneca Street in Wichita, Kansas.
Rader was born on March 9th, 1945, to William Elvin and Dorothea Mae Rader. He was the eldest of four sons.
His father, William, was a power plant operator who worked long hours, and his mother reportedly spent most of her time watching television and reading.
Consequently, Rader was largely left to his own devices.
His sadistic tendencies surfaced when he was just a child.
During one interview, he recalled how his mother's finger got stuck in a couch spring. However, instead of showing concern and rushing to her aid, he felt excited by the situation.
From that point on, the image of a trapped woman pleading for help remained stuck in his head.
Growing up, Rader exhibited many of the behaviors that you would expect from a serial killer in the making.
He tortured and hung small animals, stole women's clothes, and engaged in voyeurism.
On a number of occasions, he would dress up in female clothes, hide outside of a woman's window, tie a rope around his neck, and then masturbate.
By dressing up in women's clothing and binding himself, he was able to pretend that he was a trapped victim.
These deviant fantasies continued to snowball throughout his teenage and early adult years. Then, one day, he decided that he wanted to act on them.
His first murders occurred in January of 1974, when he killed four members of the Otero family.
In the 17 years that followed, he went on to claim the lives of six more victims.
Where is the house?
Below, you will find the address and the GPS coordinates for this location.
GPS coordinates
The latitude and longitude coordinates for the house are:
37.771234, -97.354502
Map
To view directions on how to get there, you can use the Google Maps shortcut below:
Address
The full address for this location is:
4815 N Seneca Street
Wichita
Kansas
KS 67204
United States
Directions
North Seneca Street is situated in the northwestern suburbs of Wichita. The neighborhood is accessible via West 53rd Street North and North Arkansas Avenue.
Private Property Warning
This is a private property. It is not a public place. Therefore, you should be respectful and not step foot on the property without permission.
Closest Locations
Other locations that are relatively close to this address: Roughly 3 miles away.
Serial Killer House in Wichita, Kansas, United States Roughly 3 miles away.
Crime Location in Wichita, Kansas, United States Roughly 4 miles away.
Place of Interest in Wichita, Kansas, United States Roughly 4 miles away.
Place of Interest in Wichita, Kansas, United States Roughly 4 miles away.
Crime Location in Wichita, Kansas, United States