Marine Hedge's house
Murder House in Wichita, Kansas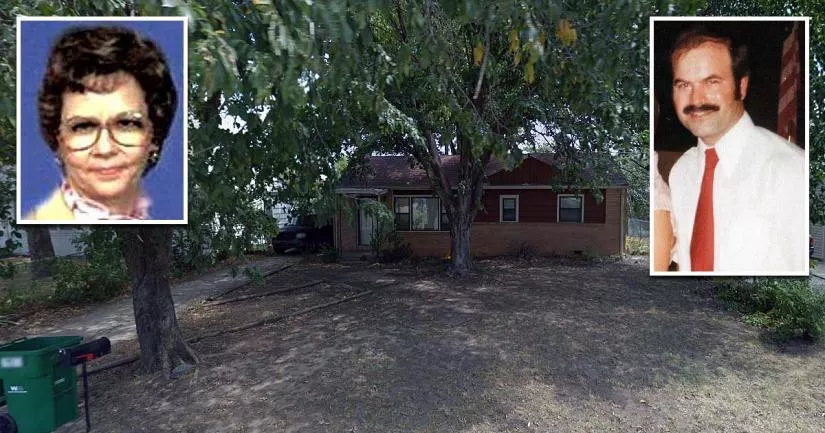 This is the house where the BTK killer, Dennis Rader, murdered Marine Wallace Hedge.
It is situated at 6254 Independence Street in Wichita, Kansas.
The property is just a few doors away from BTK's former address at 6220 Independence Street. In this case, Rader deliberately selected a neighbor just to see if he could get away with it.
In his own words, it would be a "biggie" if he could pull it off.
"So I thought, can I really pull this off? Can I really pull this off close to my house and get away with it? Ooh, this will be a biggie if I can."
In the days leading up to the murder, Rader stalked Hedge and figured out her routine. On one occasion, he even scoped out her workplace at a local coffee shop.
On April 27th, 1985, he feigned an illness and excused himself from a weekend Boy Scout meeting. He then drove his vehicle to a bowling alley near Woodlawn and 21st Street.
Once there, he went inside and had a beer, as he wanted to create the impression that he was drunk.
After he drank his beer and purposely spilled some of it on his clothes, he called a taxi cab and asked the driver to take him to Park City.
When the taxi was close to Independence Street, he pretended to be so drunk that he needed some fresh air. This gave him an excuse to get out of the vehicle at a random spot without raising any suspicions.
Rader's goal was to get dropped off in the area without being spotted by his family or any of his neighbors. If someone had seen him exiting the cab, it would have ruined his alibi that he was away at a Boy Scout meeting.
After getting out of the vehicle, BTK crept through the park at the back of Hedge's home and cut her phone lines. He then quietly entered the house via the back door.
At the time, Hedge wasn't home. As a result, Rader decided to wait.
When she finally did return, he hid in her bedroom closet and remained there until the early hours of the morning.
Once she was fast asleep, he exited the closet and switched on the bathroom light. At that point, she woke up and started screaming.
Realizing that he needed to act quickly, Rader jumped on top of the 53-year-old and strangled her to death with his bare hands.
Following the murder, he put her in the trunk of her own car and drove to Christ Lutheran Church, where he took several photographs of her body in various bondage positions.
Once his "photo shoot" was finished, Rader put Hedge back into the trunk of the car and drove east along 53rd Street before finally stopping to dump her body in a ditch.
Marine Wallace Hedge house address
Below, you will find the address and the GPS coordinates for this location.
Address
6254 Independence Street, Wichita, Kansas, KS 67219, USA
Map
To view directions on how to get there, you can use the Google Maps shortcut below:
GPS coordinates
The latitude and longitude coordinates for the house are:
37.797472, -97.325518
Directions
The house sits to the north of East 61st Street in Park City.
Private Property Warning
This is a private property. It is not a public place. Therefore, you should be respectful and not step foot on the property without permission.
Photos
Photos of the house and other related images.
---
Rader's route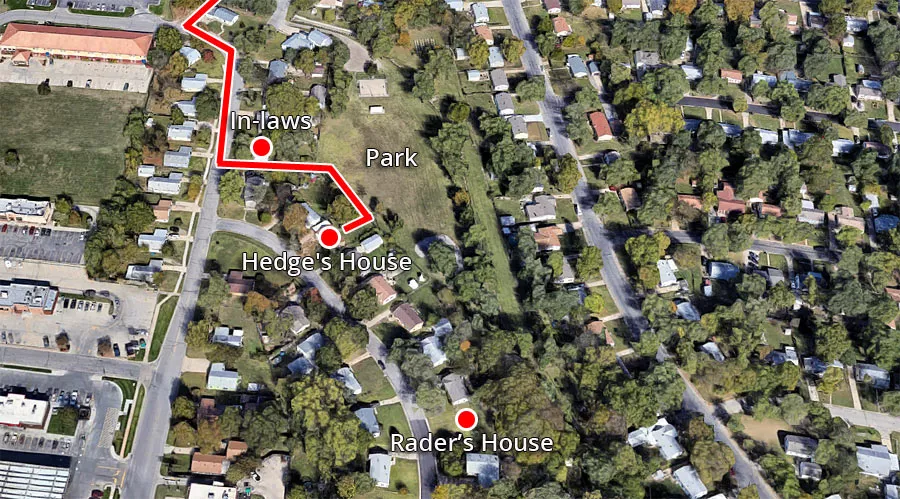 This aerial image shows the route that Dennis Rader took that night.
At the time, his in-laws lived at 6314 Jacksonville Drive, which was just north of Hedge's house.
Because his in-laws had an open backyard, he was able to walk through their property and enter Jardine Memorial Park.
After entering the park, he climbed over Marine Hedge's fence and cut the phone lines.
During Rader's sentencing, the court heard that the taxi dropped Rader off on Parkview Street, which is on the other side of the park (the street on the right).
At the time of the murder, Hedge lived seven doors away from Rader and his family. Their houses were so close that they would sometimes wave at each other while they were doing gardening work.
Her body is discovered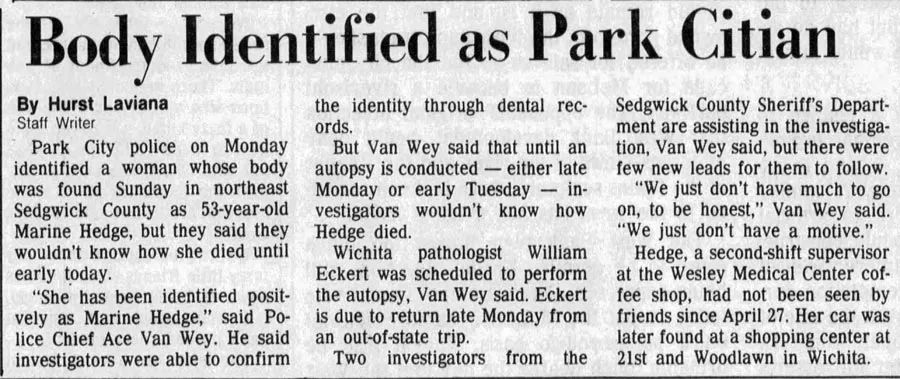 Hedge's body was discovered on May 5th, 1985, which was roughly nine days after her murder.
Her car was discovered in the parking lot at the Brittany Center shopping mall on 21st and Woodlawn.
The shopping center was close to the bowling alley where Rader had parked his vehicle in the lead-up to the crime.
Brittany Center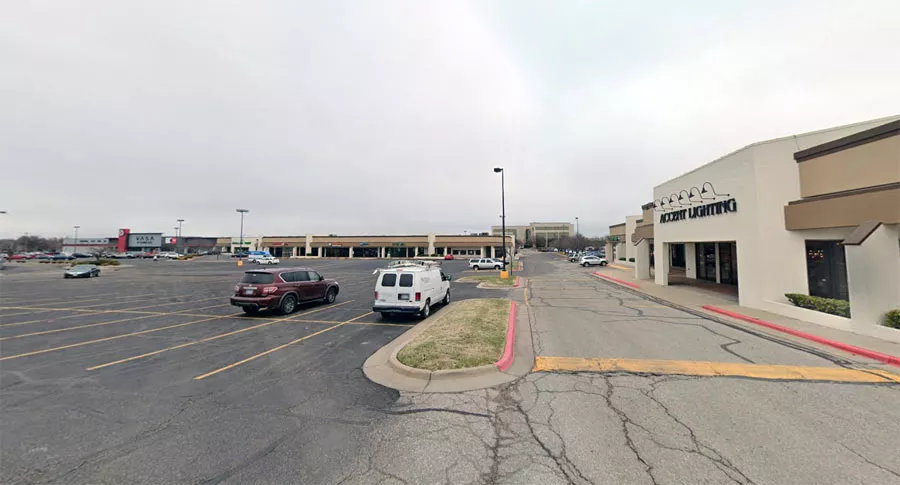 On May 3rd, 1985, the police discovered Hedge's vehicle in the southwest corner of the Brittany Center parking lot.
At the time, the 53-year-old was still missing.
After finding her car, investigators quickly realized that they were dealing with a homicide. There was a blanket in the trunk, and mud on the tires suggested that someone had driven it along dirt roads.
Coordinates: 37.720509, -97.261418
BTK brought Hedge's body to Christ Lutheran Church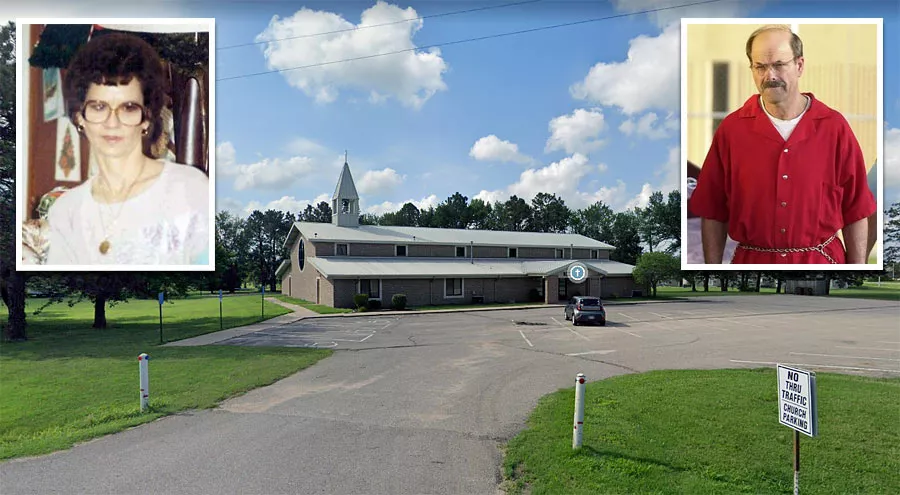 After strangling Hedge to death, BTK put her body into the trunk of her own car and drove to Christ Lutheran Church at 5356 North Hillside Street.
Rader had keys to the property because he was a senior member of the church.
After bringing her down into the basement, he took several photographs of her in various bondage poses.
However, he lost track of time while he was doing this and became somewhat panicked when he realized that the sun was starting to come up.
At that point, he cleaned up the scene, put her body back into the trunk, and then drove east along East 53rd Street.
Coordinates: 37.780930, -97.297885
53rd Street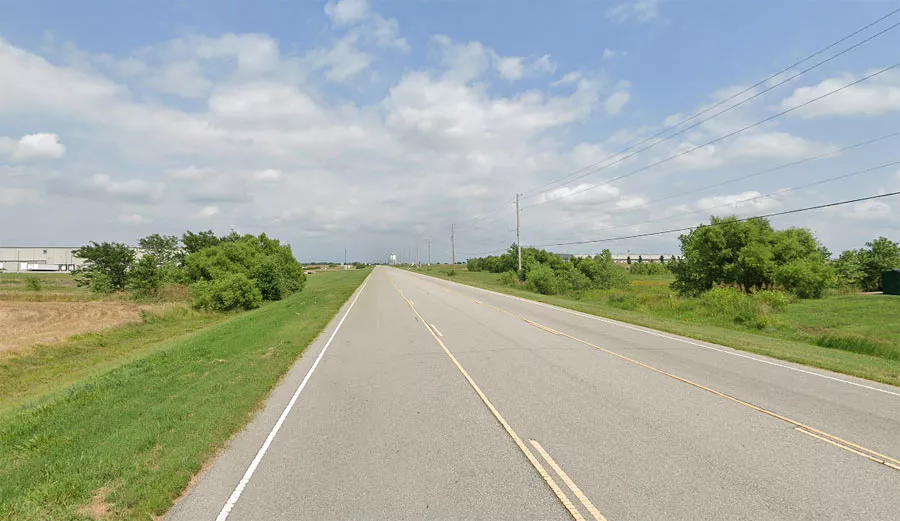 Rader dumped his victim's body in a drainage ditch on 53rd Street and then covered it with foliage.
This street has undergone a significant number of changes since the murder.
In 1985, it was a narrow dirt road that was lined with trees. A couple of years ago, the city redeveloped the area by removing the trees and widening the road.
During the 1970s and 1980s, this section of 53rd Street picked up a reputation for being a popular "dumping spot" for dead bodies.
Many murderers saw it as an ideal location to dispose of their victims. Although it was quiet and remote, it was also convenient due to its close proximity to Wichita.
Coordinates: 37.781339, -97.222175
Map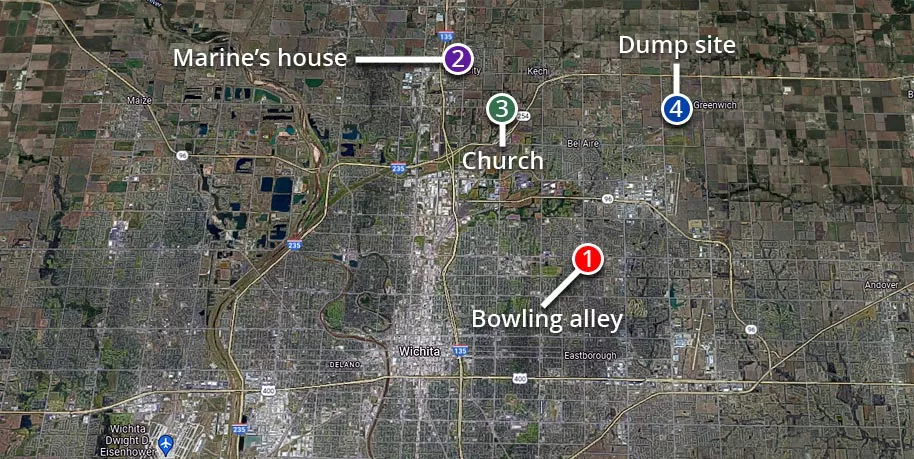 This map illustrates the distance between each location.
1) Rader parks his car at a bowling alley and asks a taxi to bring him to Park City.
2) He breaks into Marine Hedge's house and strangles her to death.
3) He takes her body to Christ Lutheran Church so that he can take photographs.
4) He disposes of her body in a drainage ditch on 53rd Street.
Finally, he returns to Point 1, where he parks his victim's car and collects his own.
Hedge's house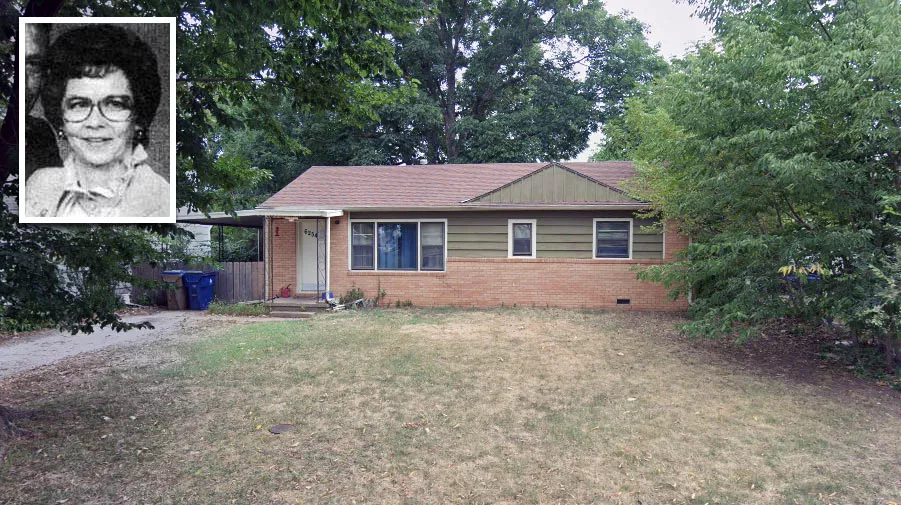 Image source: Google Maps
This image of Hedge's former house was taken in August 2022.
It was last sold in 2018.
Map Viewer
There is more than one location associated with this entry. To view all of these places on the same map, you can use the following feature:
Closest Locations
Other locations that are relatively close to this address: Roughly 2 miles away.
Place of Interest in Wichita, Kansas Roughly 3 miles away.
Place of Interest in Wichita, Kansas