The church that Dennis Rader attended
Place of Interest in Wichita, Kansas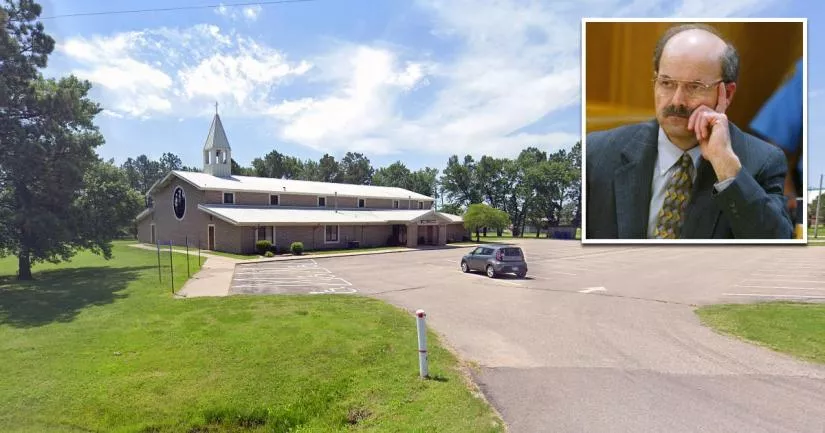 At the time of his arrest in February 2005, serial killer Dennis Rader was the president of the Christ Lutheran Church in Wichita.
Rader started attending the church in the mid-1970s. Over time, he became a trusted member who regularly held positions on the congregational council.
His fellow churchgoers were shocked and horrified when they learned that the "kind" and "helpful" man they knew was one of America's most notorious serial killers.
Days after the news broke, Pastor Michael Clark told his congregation that they were moving into a phase of life that they did not understand. "Anger, sorrow, betrayal, hurt, sadness. It will be there," he said.
To make matters even worse, evidence soon emerged that Rader had used the church during one of his crimes.
Following the murder of Marine Hedge in 1985, BTK transported her body to Christ Lutheran Church. There, during the early hours of the night, he proceeded to take photographs of her in various bondage positions.
Christ Lutheran Church
Below, you will find the address and the GPS coordinates for this location.
Address
5356 North Hillside Street, Wichita, Kansas, KS 67219, USA
Map
To view directions on how to get there, you can use the Google Maps shortcut below:
GPS coordinates
The latitude and longitude coordinates for the church are:
37.780873, -97.298055
Directions
The church sits on the corner of East 53rd Street and North Hillside Street in Wichita.
Private Property Warning
This is a private property. It is not a public place. Therefore, you should be respectful and not step foot on the property without permission.
Closest Locations
Other locations that are relatively close to this address: Roughly 4 miles away.
Place of Interest in Wichita, Kansas