Vesuvio's from The Sopranos
Filming Location in Elizabeth, New Jersey, United States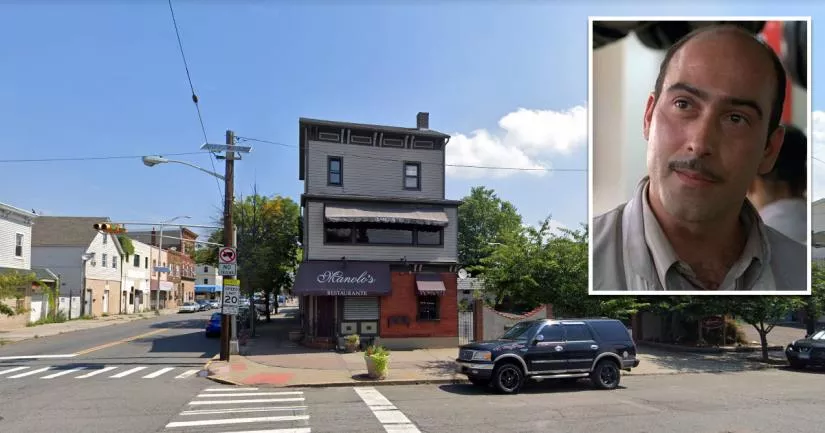 This is the filming location of Vesuvio's restaurant from The Sopranos.
It is situated at 91 Elizabeth Avenue in Elizabeth, New Jersey.
Vesuvio's is owned by Tony's childhood friend, Artie Bucco.
In the pilot episode, Junior Soprano plans on carrying out a hit on the premises. However, Tony is dead set against this plan because it might ruin the reputation of Artie's restaurant and put him out of business.
Tony attempts to trick Artie into temporarily closing the restaurant by offering him free cruise tickets. However, Artie's wife, Charmaine, forces him to turn the tickets down on moral grounds.
As a last resort, Tony orders Silvio Dante to set the building on fire. In his mind, a fire is easier to recover from than a mob assassination.
Up until recently, this building was home to a Spanish and Mediterranean restaurant called Manolo's.
Unfortunately, it seems as though Manolo's closed at some point in 2018.
Judging by Google Street View images, the building is currently vacant.
Where is Vesuvio's restaurant?
Below, you will find the address and the GPS coordinates for this location.
GPS coordinates
The latitude and longitude coordinates for Vesuvio's are:
40.646383, -74.190645
Map
To view directions on how to get there, you can use the Google Maps shortcut below:
Address
The full address for this location is:
91 Elizabeth Avenue
Elizabeth
New Jersey
NJ 07206
United States
Directions
The building is in a neighborhood called Elizabethport. It sits on the corner of Elizabeth Avenue and 1st Street.
Details about the general area
Elizabeth is a city in the northeast of New Jersey. It is relatively close to Newark, Staten Island, and New York City.
Photos
Photos of Vesuvio's and other related images.
---
Bucco's Vesuvio
Episode 1, Season 1 - The Sopranos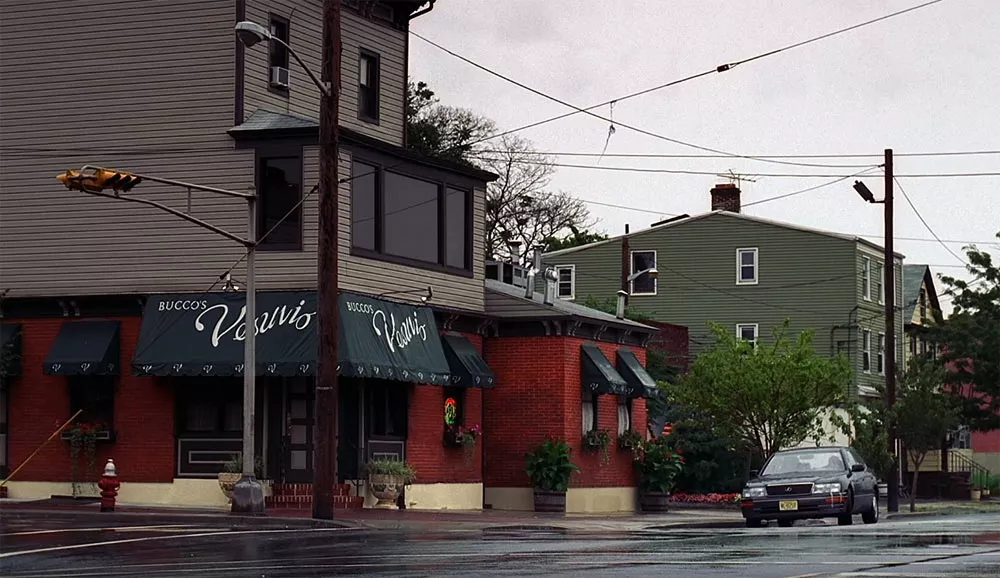 Tony and his nephew, Christopher Moltisanti, pull up outside of Bucco's Vesuvio.
Tony argues with his uncle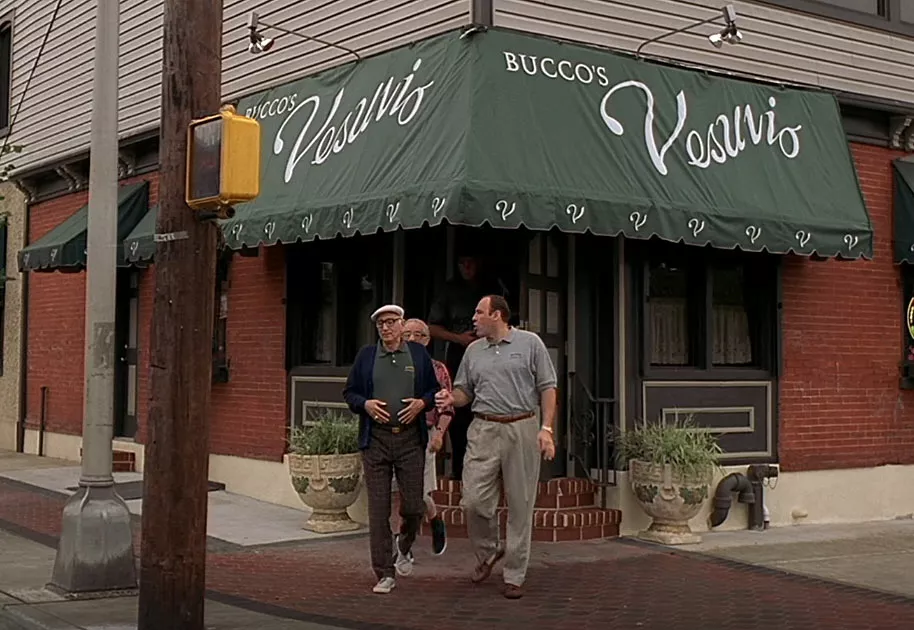 In this scene, Tony tries to persuade "Uncle June" to carry out the hit on "Little Pussy" Malanga somewhere else. He argues that Artie has managed to attract "nice, upscale people from the suburbs" and that a shooting will "ruin his life".
Unfortunately, Junior and his crew refuse to budge. From their point of view, Vesuvio is one of the few places where Malanga feels safe.
"Somebody donated their kneecaps for those tickets."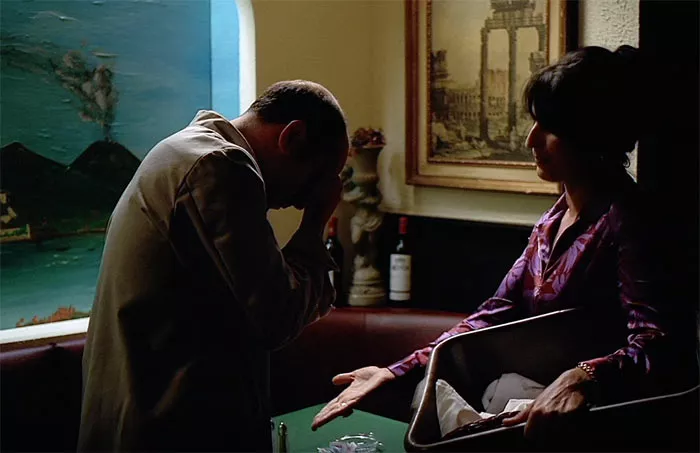 Tony tries to get Artie to close his restaurant for a few weeks by offering him free tickets for a first-class cruise.
The idea is that by doing so, Junior will be forced to carry out the hit somewhere else.
Although Artie is keen on accepting the cruise tickets, his wife, Charmaine, is strongly against it. In her opinion, the tickets are blood money.
Consequently, Artie is forced to give them back.
Fire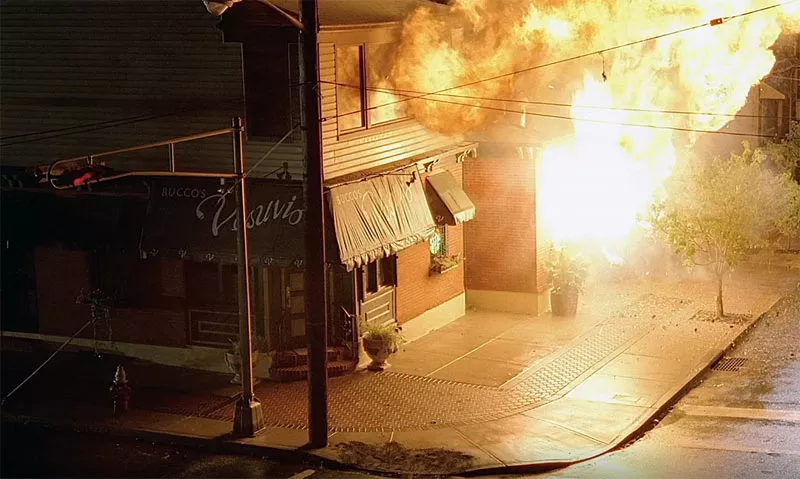 As a last resort, Tony orders his right-hand man, Silvio Dante, to fire bomb the restaurant.
This is done in a way that makes it look like the fire was caused by a faulty stove.
Manolo's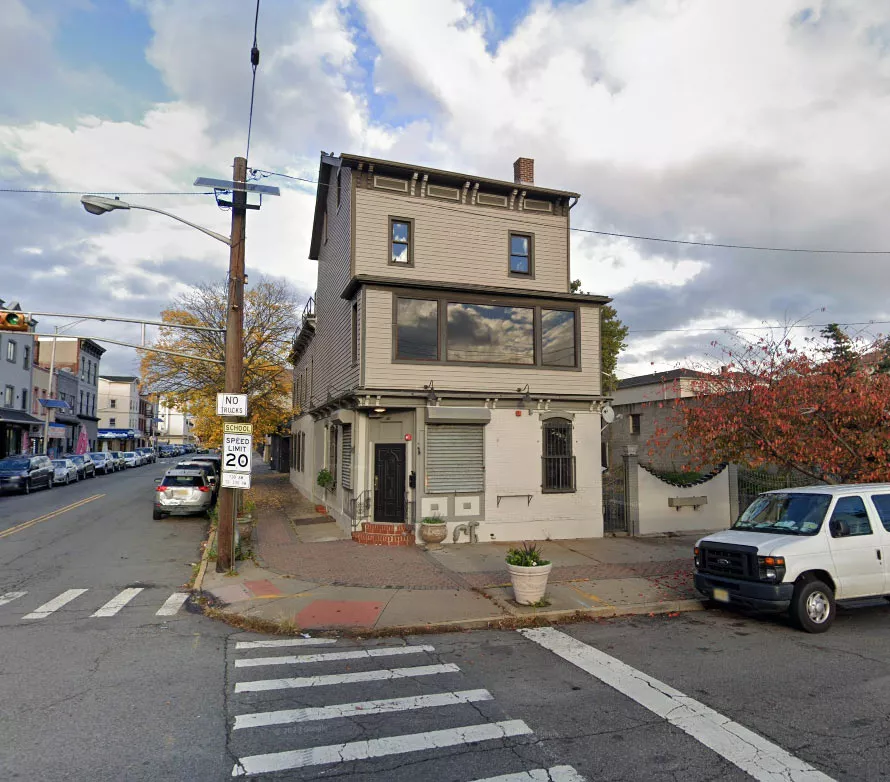 This Google Street View image is from August of 2019. Sadly, it seems as though Manolo's closed its doors a number of years ago.
Closest Locations
Other locations that are relatively close to this place. Roughly 7 miles away.
Place of Interest in Staten Island, New York, United States Roughly 7 miles away.
Crime Location in Staten Island, New York, United States Roughly 9 miles away.
Crime Location in Clark, New Jersey, United States Roughly 9 miles away.
Filming Location in Kearny, New Jersey, United States Roughly 11 miles away.
Filming Location in Newark, New Jersey, United States