Joseph Galfy's house
Crime Scene Location in Clark, New Jersey, United States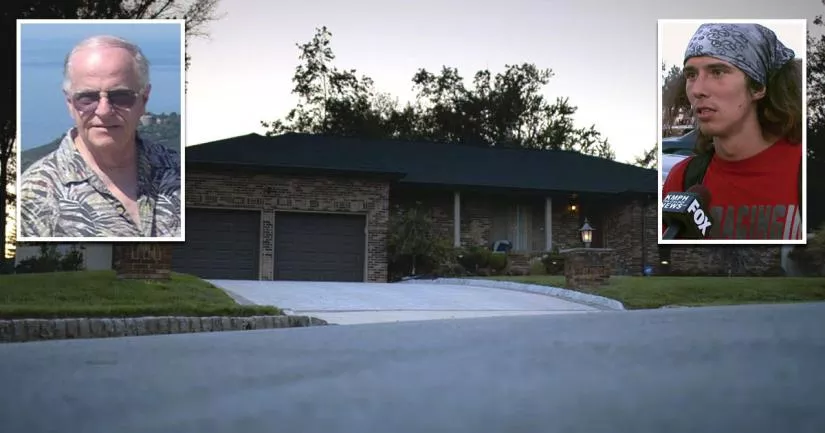 This is the house where "Kai the Hatchet-Wielding Hitchhiker" murdered Joseph Galfy.
It is situated at 46 Starlite Drive in Clark, New Jersey.
In February of 2013, a homeless drifter named Caleb "Kai" McGillvary defended a woman in Fresno, California, by striking her attacker over the head with a hatchet. Following the incident, he gave an interview to KMPH News, which subsequently went viral.
From that point on, he became known as "Kai the Hatchet-Wielding Hitchhiker." His popularity as an Internet meme reached such heights that he even appeared on the late-night talk show Jimmy Kimmel Live!
Although a TV network toyed with the idea of giving Kai his own reality series, they eventually realized that his behavior was far too erratic and outrageous. They also found it nearly impossible to get him to focus on anything.
Consequently, his 15 minutes of fame faded away, and he went back to drifting across the United States.
On May 13th, 2013, a 73-year-old attorney named Joseph Galfy didn't show up for a scheduled court appearance in New Jersey. When his secretary failed to reach him on his cellphone, she called his neighbor, Bob Ellenport, and asked him to check if anyone was home.
After walking over to Galfy's house on Starlite Drive, Ellenport could see that two morning newspapers were still on the porch.
At that point, the police were called and a welfare check was performed.
When the officers entered the house, everything seemed to be in place. It was neat and organized, and there were no signs of forced entry.
However, once they reached the master bedroom, they immediately spotted Galfy's badly beaten and half-dressed body on the floor.
During a search of the house, investigators came across a piece of paper beside a laptop in the living room. The paper had a phone number and "Lawrence, Kai" written on it. After Googling Kai's name, they found the viral YouTube video of his interview in Fresno.
In the master bedroom, they discovered a train ticket with the previous day's date on it. When the police reviewed the security cameras from the train station, they saw footage of Kai talking to Galfy beside one of the ticket machines. At one stage, Kai even leaned in to hug the 73-year-old.
On May 16th, 2013, the New Jersey police publicly announced that they had issued a warrant for the hitchhiker's arrest. They also warned that he might be armed and dangerous.
Although Kai attempted to change his appearance by cutting his long hair, an employee at a Starbucks in Philadelphia recognized him and called 911. Shortly afterwards, the police arrested him at a nearby Greyhound station.
Following his arrest, he claimed that Galfy had sexually assaulted him and that he had punched the attorney in self-defense. However, his story did not square up with the details.
Firstly, there were no reports that Kai had any defensive wounds.
Secondly, Galfy's injuries were so extensive that the medical examiner concluded he had been stomped to death, not punched.
Thirdly, the police had seen surveillance footage of Kai reaching out to hug his alleged attacker.
Lastly, the hitchhiker had willingly returned to the same house where he had been allegedly drugged and raped.
On April 24th, 2019, Caleb "Kai" McGillvary was found guilty of first-degree murder. One month later, he was sentenced to 57 years in prison.
He is currently incarcerated at the New Jersey State Prison in Trenton. He will not be eligible for parole until 2061.

Further information is available in the "Photos" section below.
Where did Joseph Galfy live?
Below, you will find the address and the GPS coordinates for this location.
GPS coordinates
The latitude and longitude coordinates for the house are:
40.608486, -74.324172
Map
To view directions on how to get there, you can use the Google Maps shortcut below:
Address
The full address for this location is:
46 Starlite Drive
Clark
New Jersey
NJ 07066
United States
Directions
The house lies at the end of a cul-de-sac that is accessible via Lake Avenue. It is situated in the southern part of Clark Township, New Jersey.
Details about the general area
Clark is a township in Union County, New Jersey.
Private Property Warning
This is a private property. It is not a public place. Therefore, you should be respectful and not step foot on the property without permission.
This is someone's home. Please do not hang around or make your presence felt.
Photos
Photos of the house and other related images.
---
46 Starlite Drive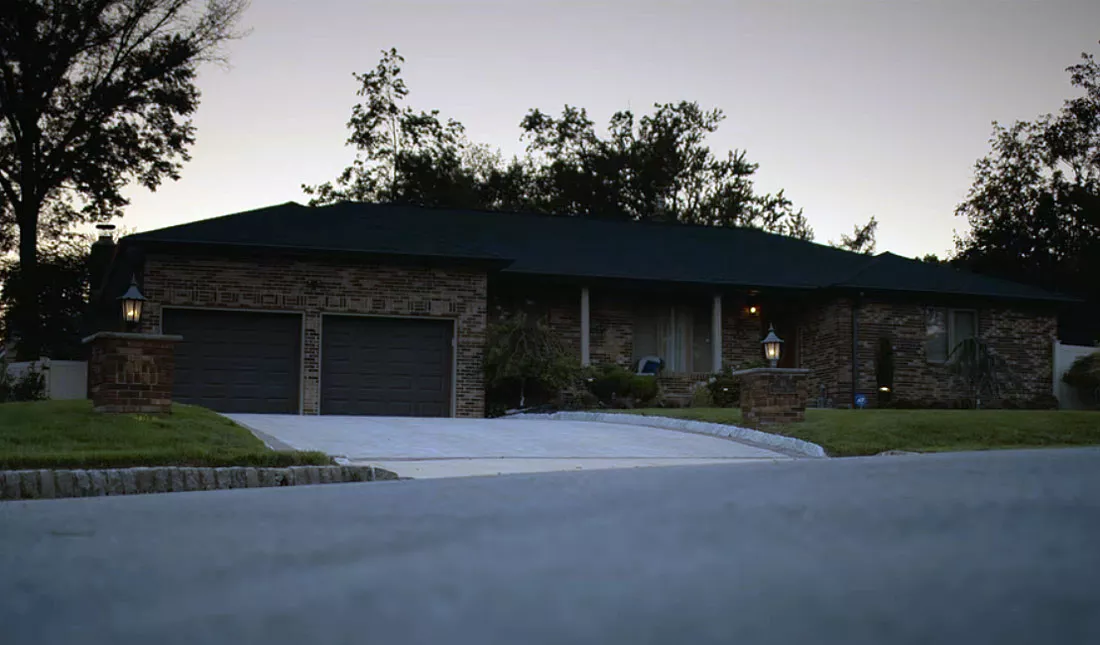 Image source: The Hatchet Wielding Hitchhiker
This image of 46 Starlite Drive appeared in the Netflix documentary "The Hatchet Wielding Hitchhiker," which was released on January 10th, 2023.
Notably, the property is not visible on Google Maps, as the owners decided to blur it on Street View.
The house was built in 1978. It is 1,840 square feet in size and has three bedrooms.
According to public records, it was last sold for $530,000 in November of 2013, which was six months after Galfy's murder.
Aerial image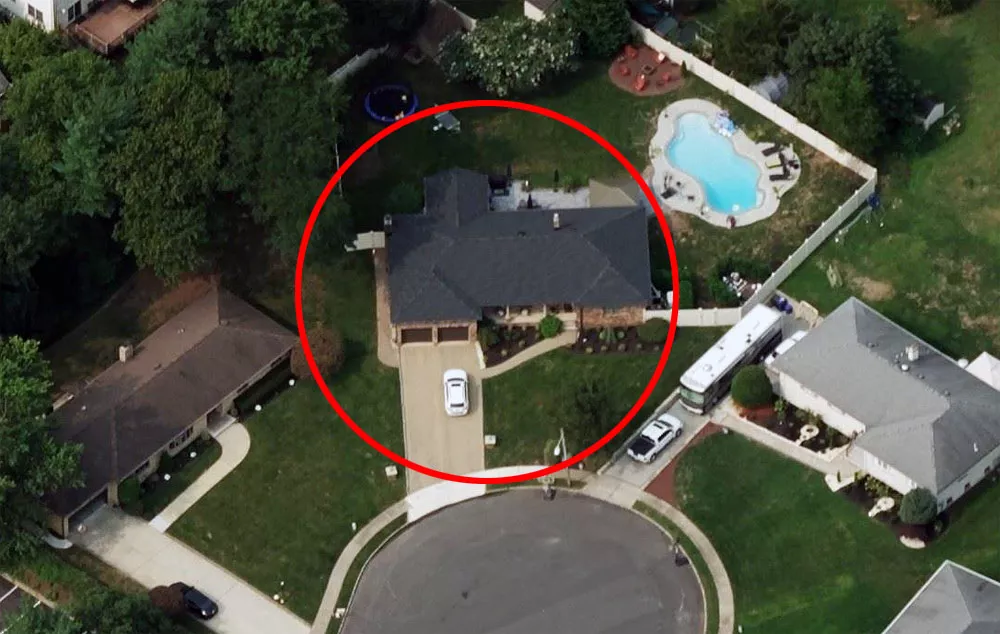 Image source: Bing Maps
This is an aerial image of the property.
Living room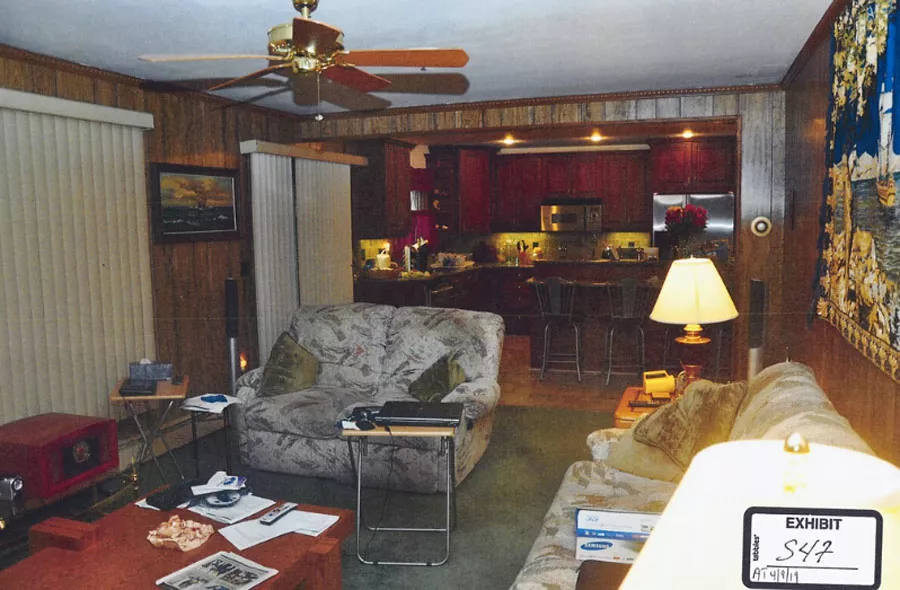 This police evidence photo of the living room shows that it was relatively neat and tidy. There were no signs of foul play.
Kai Lawrence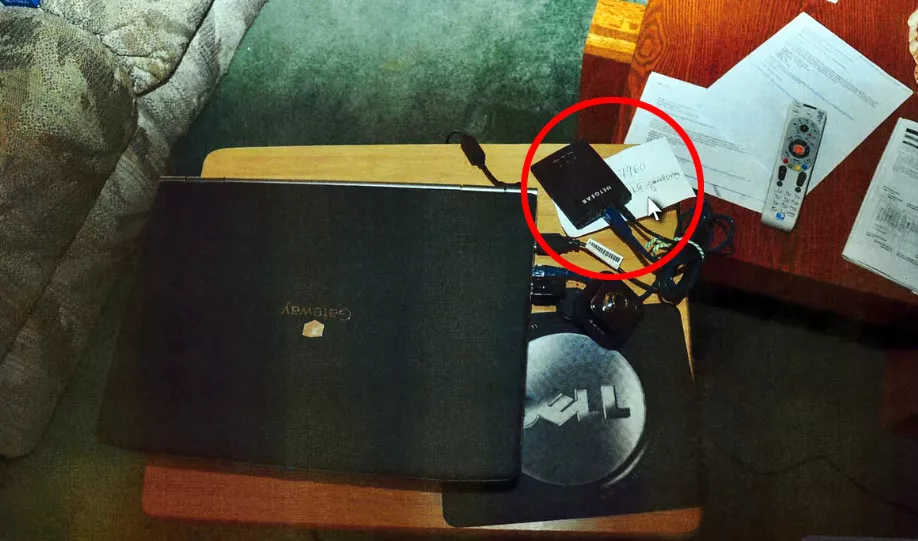 The police began to suspect Kai after they found his name and phone number on a piece of paper in the living room.
After Googling his name, they realized that he had become an Internet sensation three months prior.
Receipt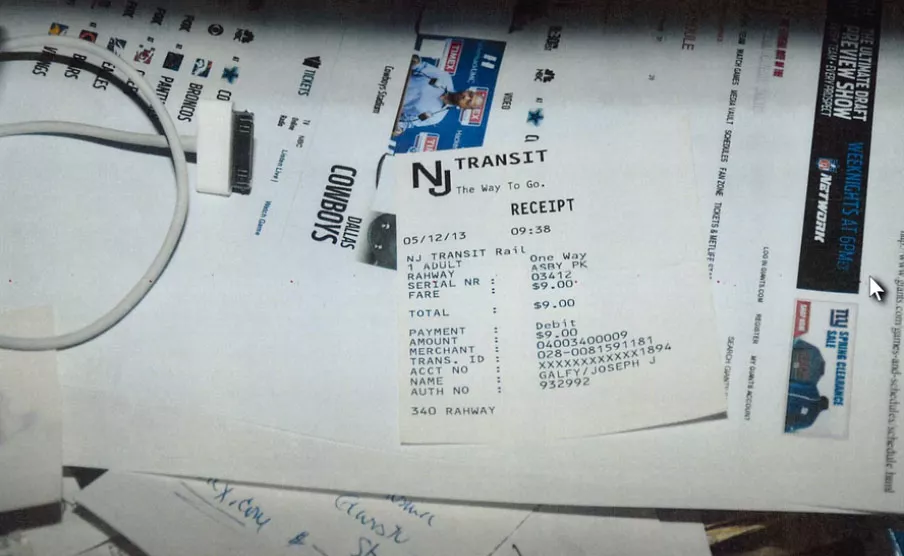 During a search of Galfy's bedroom, detectives found an NJ Transit train ticket receipt.
The date and time showed that it had been purchased at exactly 9.38 a.m. on May 12th, 2013.
Surveillance footage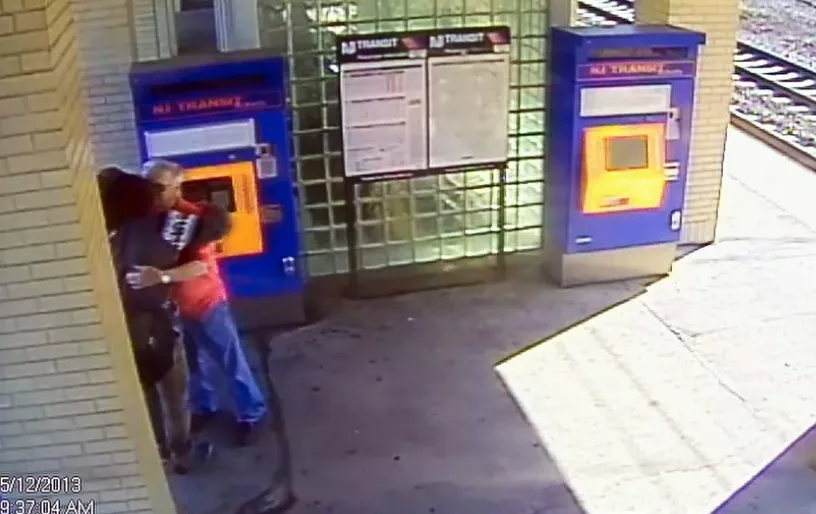 Surveillance footage showed Kai reaching out to hug his alleged abuser.
Notably, it was Kai who initiated this embrace.
Self-defense claim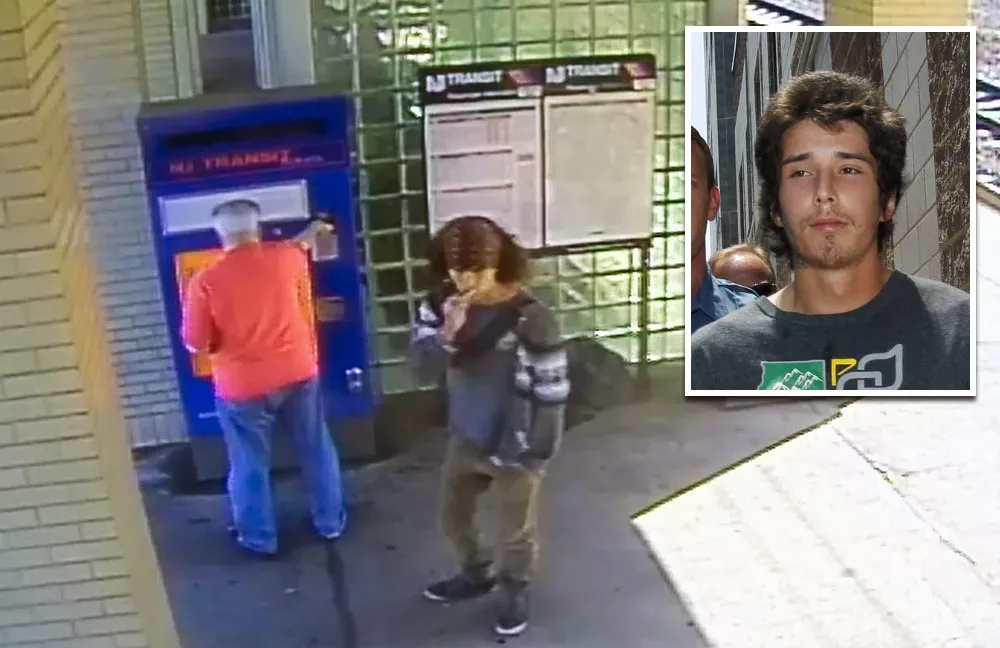 Caleb "Kai" McGillvary claimed that Galfy had raped him on the night of May 11th, 2013. However, the surveillance footage from the morning of May 12th showed him hugging his alleged abuser and standing around seemingly unphased.
His self-defense claim was further damaged by the fact that he willingly decided to return to Galfy's house later that day.
This location belongs to the following categories:
Crime Scenes
Closest Locations
Other locations that are relatively close to this address: Roughly 5 miles away.
Crime Location in Westfield, New Jersey, United States Roughly 9 miles away.
Filming Location in Elizabeth, New Jersey, United States Roughly 14 miles away.
Crime Location in Staten Island, New York, United States Roughly 14 miles away.
Place of Interest in Staten Island, New York, United States Roughly 17 miles away.
Filming Location in Kearny, New Jersey, United States