The location where Kai Lawrence was interviewed
Interview Location in Fresno, California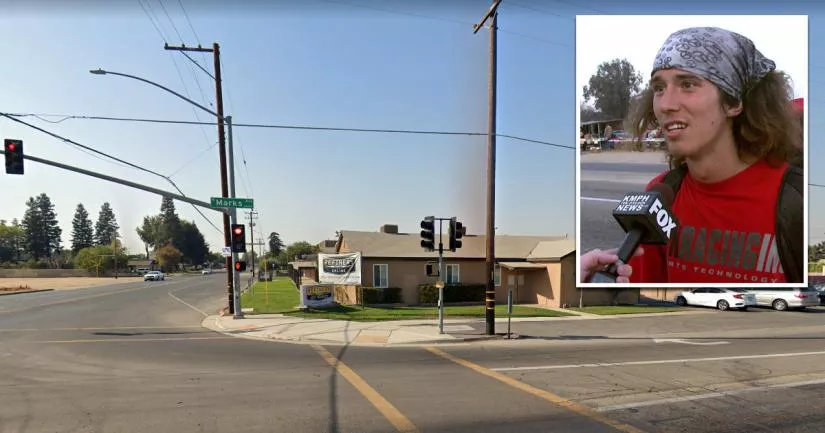 This is the location where Kai Lawrence was interviewed.
It is situated on the northwestern corner of West McKinley Avenue and North Marks Avenue in Fresno, California.
Kai, whose real name is Caleb Lawrence McGillvary, became affectionately known as "Kai the Hatchet-Wielding Hitchhiker" after he defended a woman by striking her attacker over the head with a hatchet.
The attacker was a man named Jett Simmons McBride, who had picked Kai up earlier that day. While the pair were driving along together, McBride reportedly told the hitchhiker that he was Jesus Christ and that he could get away with anything that he wanted to.
Bizarrely, he then proceeded to drive his car into a road worker at this corner.
Following the collision, Kai jumped out of the vehicle to try and aid the victim. At the same time, another female bystander also ran over to help.
Because the woman did not realize that the crash was intentional, she attempted to assist McBride, who was still sitting in his car.
At that point, McBride suddenly attacked her and put her in a bear hug.
When Kai saw McBridge manhandling the woman, he grabbed a hatchet from his backpack and struck him over the head.
Shortly after the incident, the homeless drifter gave an interview to a KMPH reporter named Jessob Reisbeck, in which he colorfully reenacted how he had "smashed" the woman's assailant on the back of the head.
Later that evening, Reisbeck uploaded the full version of the interview to YouTube.
The following morning, the reporter woke up and saw that the video had gone viral.
The video turned Kai into an Internet sensation. Musicians remixed his interview into songs, and Internet users turned him into a meme. He even appeared on the talk show "Jimmy Kimmel Live!"
Unfortunately, Kai's story did not end well.
TV producers found him too erratic and scatterbrained to work with, and his efforts at launching a music career never really panned out.
When his short-lived fame dwindled, he went back to doing what he knew best: drifting across the United States.
In May 2013, he was arrested for murdering a 73-year-old attorney named Joseph Galfy at his home on Starlite Drive in Clark, New Jersey.
Although Kai claimed that Galfy had raped him and that he had acted in self-defense, the jury believed otherwise.
In April 2019, he was found guilty of first-degree murder. One month later, he was sentenced to 57 years in prison.

Further information is available in the "Photos" section below.
Kai Lawrence interview location
Below, you will find the address and the GPS coordinates for this location.
Address
North Marks Avenue, Fresno, California, CA 93722, USA
Map
To view directions on how to get there, you can use the Google Maps shortcut below:
GPS coordinates
The latitude and longitude coordinates for the corner are:
36.764747, -119.844401
Directions
The corner of West McKinley Avenue and North Marks Avenue is situated in the West Side neighborhood of Fresno, California. It lies to the west of the Golden State Highway.
Details about the general area
Fresno is a city in California's San Joaquin Valley. It lies about 120 miles southeast of San Jose and San Francisco.
Photos
Photos of the corner and other related images.
---
Google Street View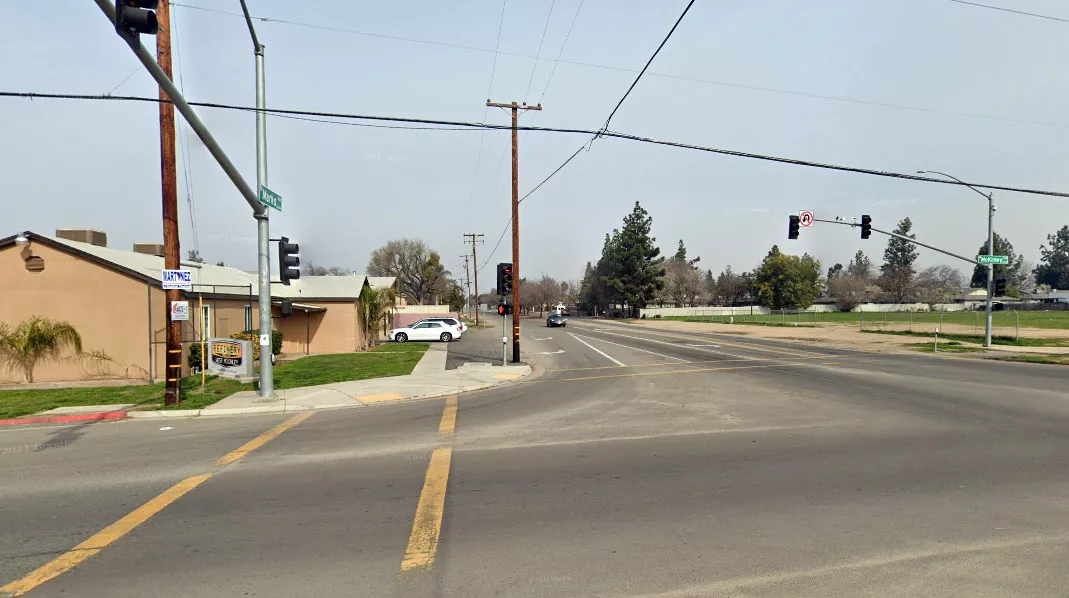 This Google Street View image of the corner between West McKinley Avenue and North Marks Avenue was taken in February 2021.
Since then, the area has undergone a number of changes.
Then and now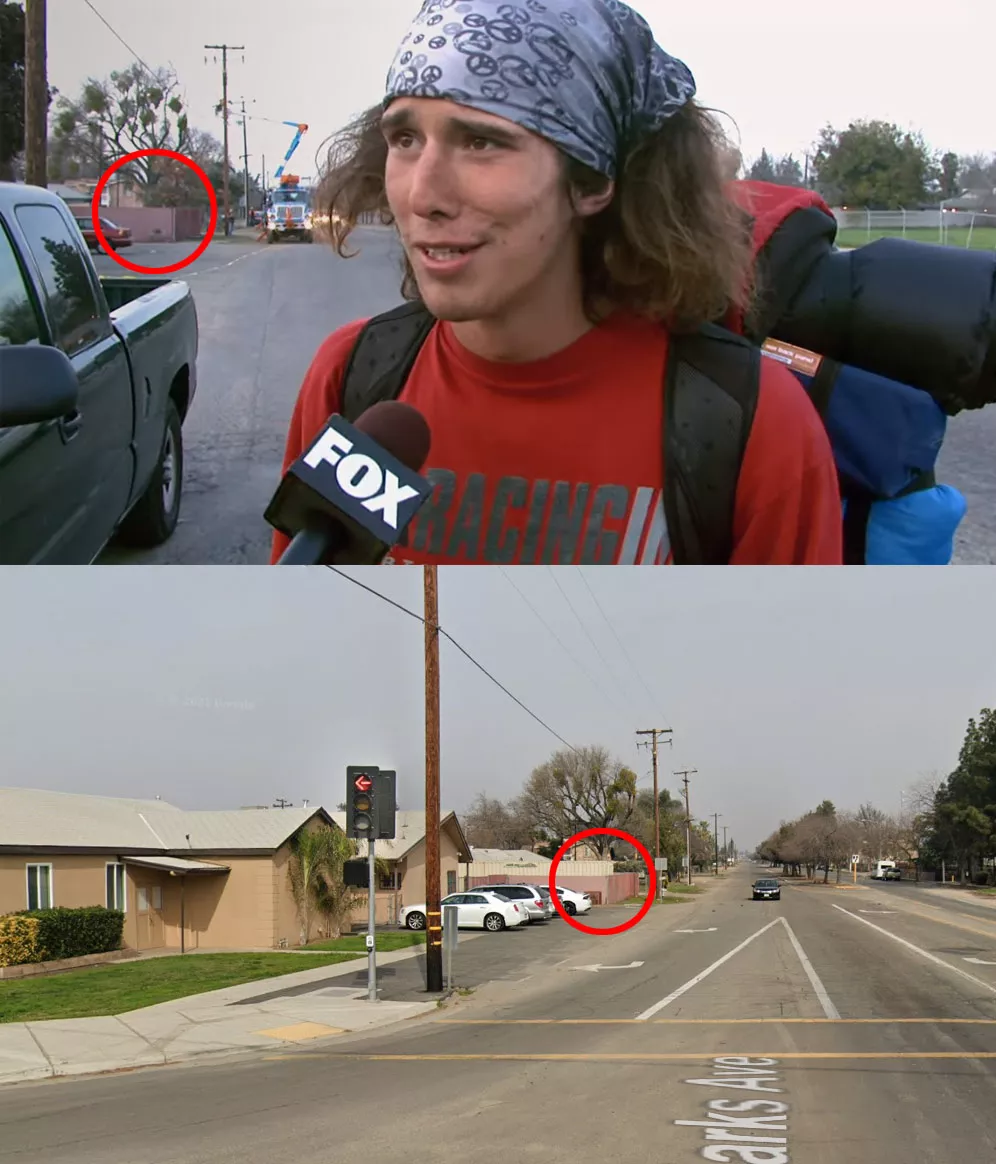 Although the location has changed a lot, the fence at the back still exists.
This location belongs to the following categories:
Celebrities
Closest Locations
Other locations that are relatively close to this address: Roughly 132 miles away.
Crime Location in Bakersfield, California Roughly 151 miles away.
Place of Interest in Santa Cruz, California