The street where Jimmy Wopo was shot dead
Crime Scene Location in Pittsburgh, Pennsylvania, United States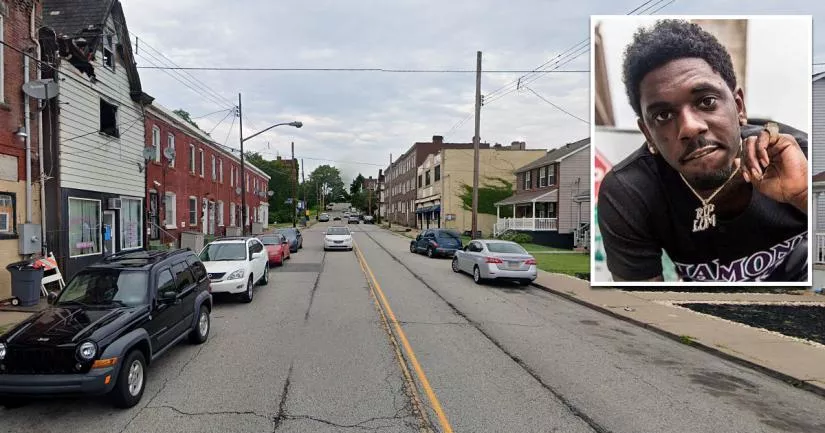 This is the location where Jimmy Wopo was shot dead.
It is situated in the 2400 block of Wylie Avenue in Pittsburgh, Pennsylvania.
The up-and-coming rapper, whose real name was Travon Smart, died after he was shot in the head during a drive-by shooting.
Wopo grew up in this neighborhood, which is in Pittsburgh's Hill District—an area that has a substantially higher crime rate than the rest of the city.
At the time of his death, the 21-year-old was reportedly close to signing a record deal and moving to Los Angeles. Plans were also being made for him to join an upcoming summer tour.
On the afternoon of June 18th, 2018, he was sitting in his white Mazda SUV with a friend when several shots were fired at the vehicle.
Wopo was struck in the head and died two hours later at UPMC Presbyterian Hospital. The other man was injured but survived the attack.
Incidentally, the fatal shooting occurred on the exact same day that rap star XXXTentacion was gunned down in Florida.
Following Wopo's murder, the police stated that the rapper was a senior member of the "11 Hunnit" gang, which is believed to have been involved in at least three murders.
The gang had been reportedly feuding with a local drug outfit called the "Wavy Boyz" since 2012.
Two months after the shooting, three of his close associates were indicted on federal racketeering charges.
According to the indictment, Wopo held a great deal of influence over the 11 Hunnit gang due to his growing reputation as a rapper. This led to a situation where other members of the group would attempt to curry favor with him by carrying out his crimes on his behalf.
In exchange for their loyalty, the rapper would give the men gifts and allow them to appear in his music videos.
Although Wopo's attorney admitted that his client did have ties to leading members of the 11 Hunnit gang, he claimed that his involvement in criminal activity wasn't as recent as the indictment suggested. He also stated that the 21-year-old had been "trying to get out".
The leading theory among law enforcement and locals is that the hit was carried out by members of the Wavy Boyz.
However, in cases like this, witnesses are often unwilling to come forward due to fears of retribution and the prevalence of a street culture that denounces cooperation with the police.
Jimmy Wopo's murder remains unsolved to this day.

Further information is available in the "Photos" section below.
Where was Jimmy Wopo shot?
Below, you will find the address and the GPS coordinates for this location.
GPS coordinates
The latitude and longitude coordinates for the street are:
40.447706, -79.972726
Map
To view directions on how to get there, you can use the Google Maps shortcut below:
Address
The full address for this location is:
Wylie Ave
Pittsburgh
Pennsylvania
PA 15219
United States
Directions
The shooting took place near the corner of Wylie Avenue and Duff Street in the Hill District of Pittsburgh.
Details about the general area
Pittsburgh is a city in western Pennsylvania.
Photos
Photos of the street and other related images.
---
Wylie Avenue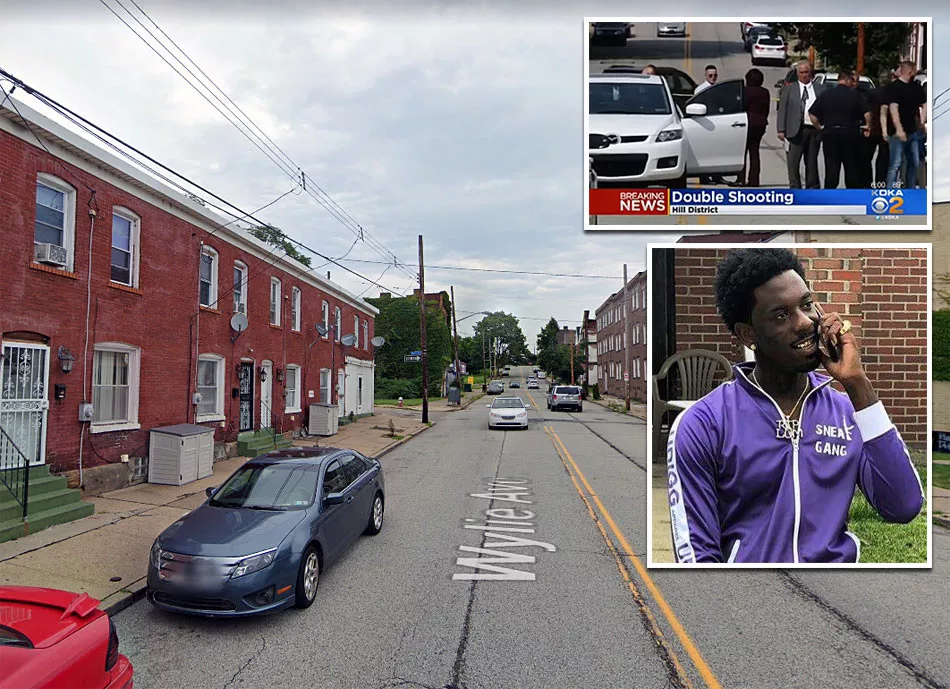 Image source: Google Maps
Wapo was murdered near the corner of Wylie Avenue and Duff Street.
According to one witness, a vehicle followed the rapper's white SUV, pulled up alongside it, opened fire, and then sped off.
Shooting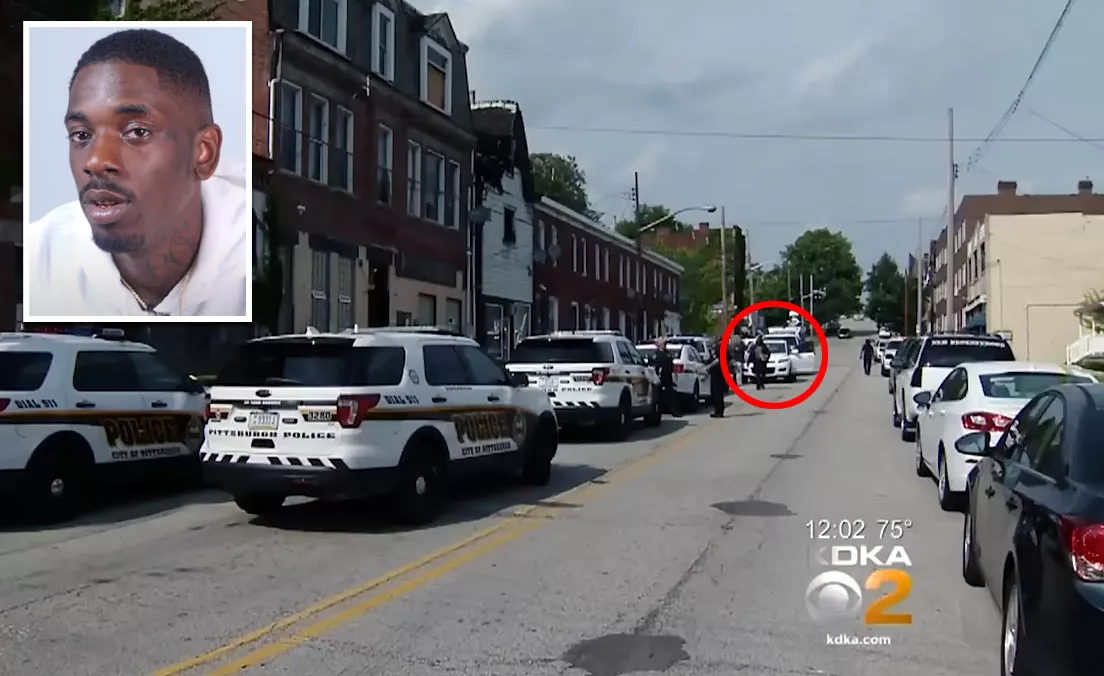 Image source: KDKA-TV
The image above was taken from KDKA-TV news footage of the crime scene.
This was the third time that Wopo had been shot.
Shortly before his death, the father of two told an interviewer that being shot twice had changed his perspective. He also alluded to wanting to escape from the world of street crime:
"It was the second time it had happened to me. Anytime something happens to you twice... I've always been like that. My mom always taught me to be like that. When I got caught selling dope for the third or fourth time, she said that if you keep getting caught, then you're not really good at it. If you keep getting caught at something, then stop doing it. Do something different. I keep getting shot, so I guess I'm not good at it."
By all accounts, it seemed as though Jimmy Wopo intended on turning over a new leaf and focusing on his music. Unfortunately for him, those who knew of his previous connections to the 11 Hunnit gang weren't as willing to forget the past.
Closest Locations
Other locations that are relatively close to this address: Roughly 64 miles away.
Crime Location in Spraggs, Pennsylvania, United States Roughly 126 miles away.
Serial Killer House in Akron, Ohio, United States Roughly 134 miles away.
Crime Location in Lyndhurst, Ohio, United States Roughly 138 miles away.
Serial Killer House in Cleveland, Ohio, United States Roughly 139 miles away.
Crime Location in Erie, Pennsylvania, United States