The site where Skylar Neese was murdered
Crime Scene Location in Spraggs, Pennsylvania, United States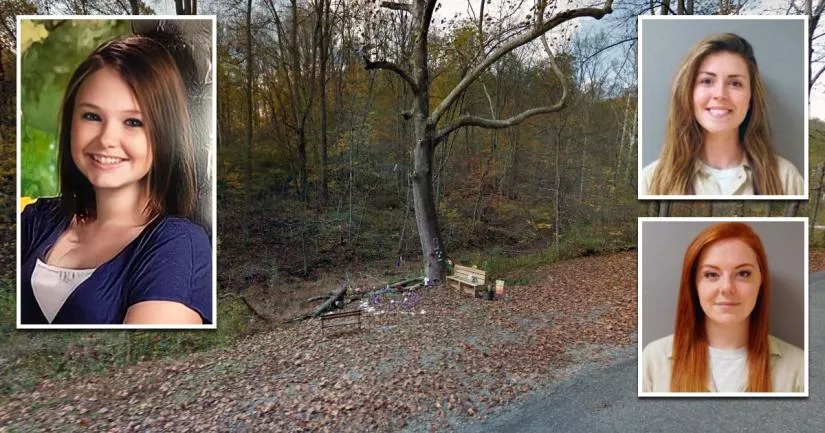 This is the location where 16-year-old Skylar Neese was murdered by her two friends.
The memorial site is situated on a rural road in Wayne Township, which is in the south of Pennsylvania. It lies to the northwest of Blacksville, West Virginia.
At the time of her death, Neese was friends with two girls named Shelia Eddy and Rachel Shoaf, both of whom attended her high school.
However, the two girls reportedly fell out with Neese at some point during the summer of 2012.
On the night of July 5th, 2012, Eddy and Shoaf texted Neese and asked her to sneak out of her apartment in Star City.
At first, she thought that the invitation was strange, as she wasn't on great terms with the girls. However, after a series of messages, she eventually agreed to "hang out".
Shortly after midnight, she quietly climbed out of her bedroom window and ran across the street to Eddy's car.
Sadly, Neese had no idea that she was being lured to her death by two "friends" who had been secretly planning her murder for months.
That night, the girls brought knives, a shovel, and cleaning supplies. They also had a spare change of clothes. All in all, it appears as though the two teenagers put a considerable amount of thought into the crime.
After picking up their "friend", Eddy drove northwest, crossed the state border, and then stopped at this rural road in the south of Pennsylvania.
This particular area was not new to the girls, as they had previously hung out by the creek a number of times.
Once Neese had her back turned, Eddy and Shoaf set upon her with knives and stabbed her multiple times. Although she attempted to run away, one of the girls managed to jump on her and drag her to the ground.
The 16-year-old did not die without putting up a fight. At one point during the struggle, she managed to grab one of the knives and cut Shoaf's ankle.
The two girls continued their attack until Neese eventually stopped fighting back and fell silent.
Once they were confident that she was dead, they attempted to bury her body using the shovel. However, this plan failed, as they were unable to dig a hole in the hard, rocky soil beside the creek.
Realizing that they needed to improvise, Eddy and Shoaf covered their former friend's body with branches, twigs, and whatever else they could find.
When Neese was reported missing, the police initially believed that she might be a runaway. This was despite the fact that she had left her home in Star City with no money.
However, as time wore on, the authorities began to suspect that foul play was involved.
During the investigation, they discovered surveillance footage of Neese entering a sedan outside of her apartment building. Shortly afterwards, they determined that the car was owned by the teenager's friend, Shelia Eddy.
When Eddy was questioned about this, she claimed that she had dropped her friend off at the end of the road by her apartment.
As the search for Neese heated up, it seems as though Shoaf suffered a mental breakdown and decided to confess to the crime. She also told the authorities where they had hidden the body.
Because of her cooperation, she was allowed to plead guilty to the lesser crime of second-degree murder.
Eddy, on the other hand, was arrested and charged with first-degree murder. Although she initially denied any involvement, this changed shortly before her trial was due to start.
In January of 2014, she pleaded guilty to first-degree murder and was sentenced to life in prison with the possibility of parole after 15 years.
Due to Shoaf's plea agreement, she received a shorter sentence of 30 years in prison with the possibility of parole after 10 years.

Further information is available in the "Photos" section below.
Skylar Neese memorial site location
Below, you will find the address and the GPS coordinates for this location.
GPS coordinates
The latitude and longitude coordinates for the site are:
39.736697, -80.246136
Map
To view directions on how to get there, you can use the Google Maps shortcut below:
Address
The full address for this location is:
Skylar Neese memorial
Morris Run Road
Spraggs
Pennsylvania
PA 15362
United States
Directions
The memorial site is on Morris Run Road, which is accessible via Toms Run Road. It is about one mile north of Lantz Cemetery.
The road lies between Brave, Pennsylvania, and Blacksville, West Virginia.
Details about the general area
The area in question is very close to the state line between Pennsylvania and West Virginia (Mason–Dixon line).
Photos
Photos of the site and other related images.
---
Memorial site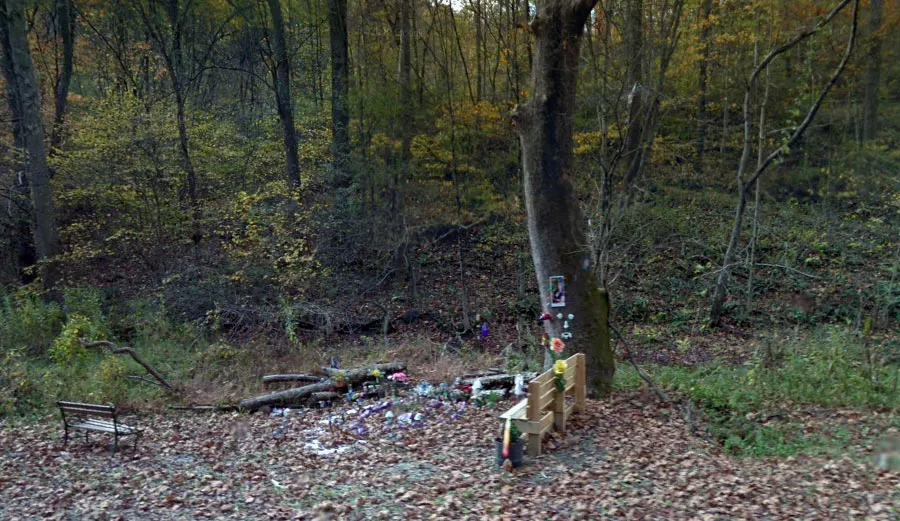 This Google Street View image of the Skylar Neese memorial site was taken in October of 2013. It is roughly 40 feet away from a small creek called Morris Run.
Neese, Eddy, and Shoaf hung out at this remote spot on a number of occasions, as this was the place where they liked to smoke pot and socialize.
Skylar Neese's apartment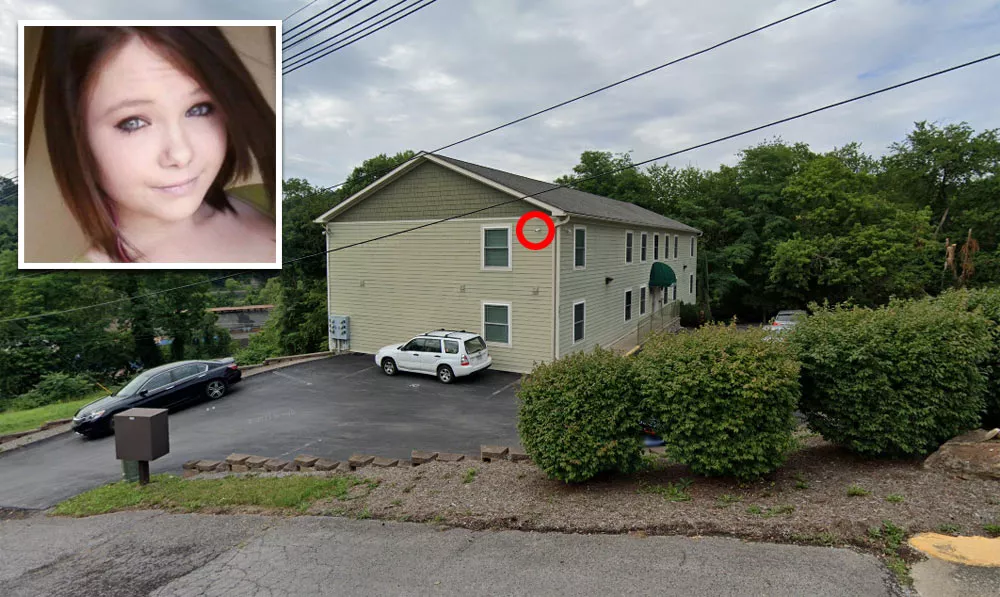 Neese lived in this apartment building at 501 Crawford Avenue in Morgantown.
On the morning of July 6th, 2012, her father, Dave, entered her bedroom and saw that she wasn't there. After finding her window screen in her closet, he realized that she must have snuck out the night before.
Later that day, her parents decided to report her missing after she failed to show up for her part-time job at Wendy's.
In the image above, we've circled the surveillance camera that captured Eddy's car.
Coordinates: 39.661258, -79.986493
Surveillance footage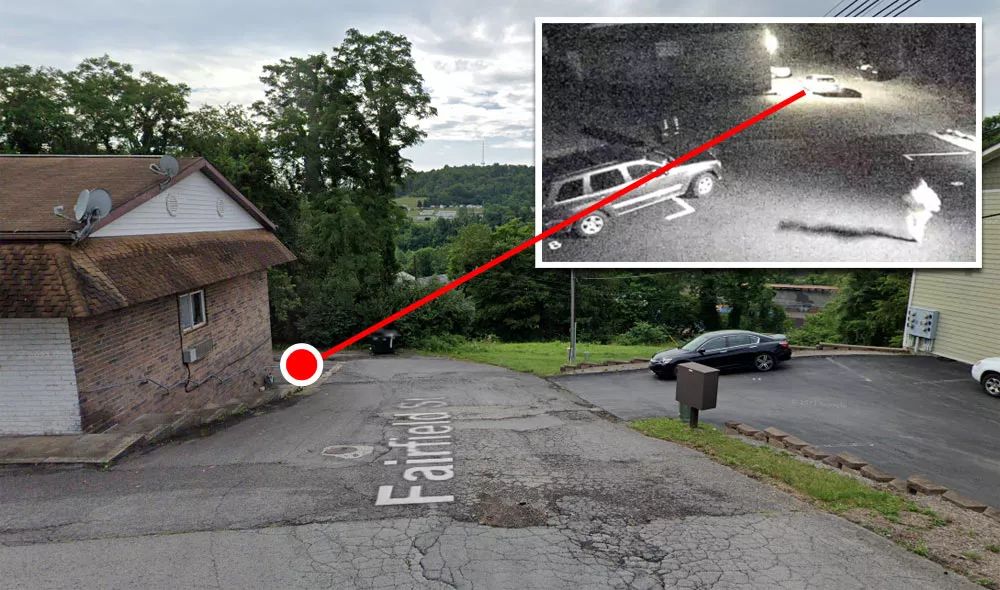 The surveillance footage shows that Eddy parked her sedan away from the apartment building, near this corner on Fairfield Street.
Map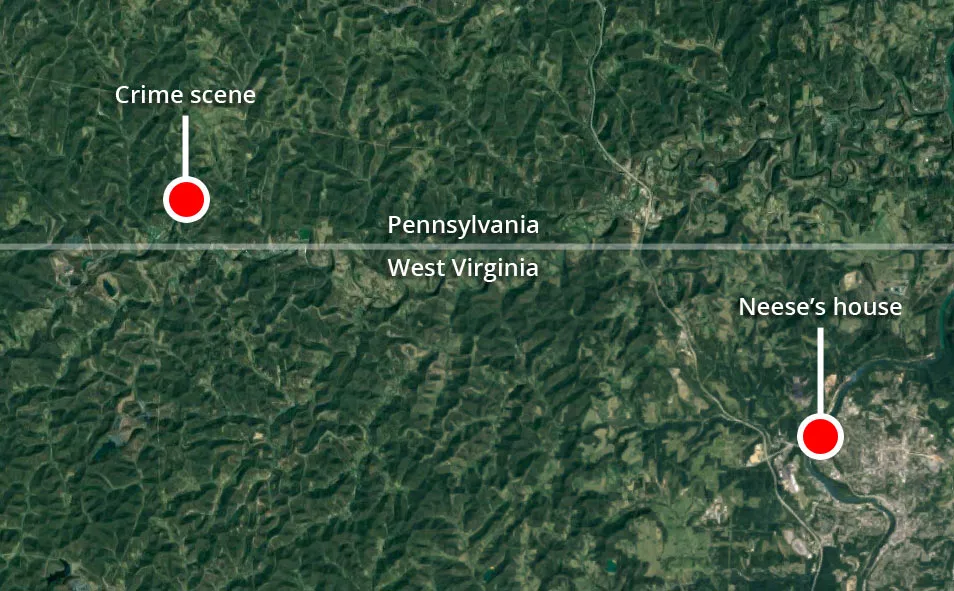 This aerial map highlights the distance involved.
That night, the three girls drove to a secluded road that was north of the state line between Pennsylvania and West Virginia.
The route between the two points is about 20 miles long, and it would have taken them at least 30 minutes to drive there.
Last tweet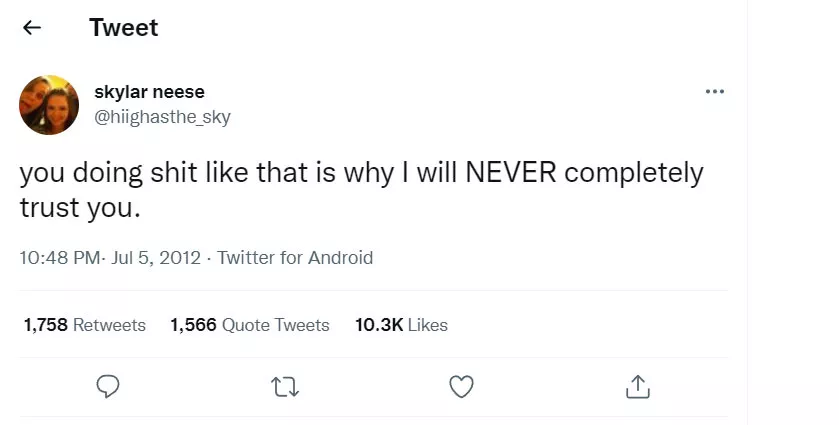 Roughly 90 minutes before she left her house, Neese posted a vague tweet that was clearly directed at someone.
According to their classmates, Neese and Eddy were always at odds with each other.
Shelia Eddy and Rachel Shoaf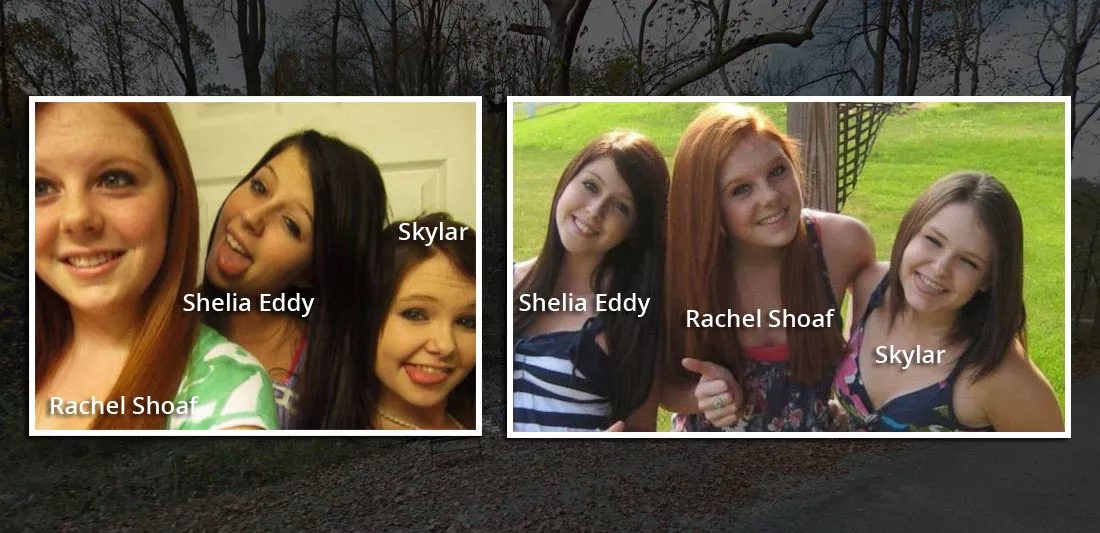 Following the murder, Eddy and Shoaf's friendship started to fall apart.
When Shoaf broke down and confessed to the murder, the authorities fitted her with a wire in an attempt to record Eddy talking about the crime. However, this failed, as she didn't say anything of note.
When the police finally decided to arrest Eddy, they drove to her house and discovered that she wasn't there. At the time, she was at a Cracker Barrel diner with her mother.
Consequently, the police drove to the restaurant and arrested her in the parking lot.
Shelia Eddy and Rachel Shoaf are now in their late twenties. In 2023, Eddy will be 28 and Shoaf will be 27.
They are currently incarcerated at the Lakin Correctional Center in Mason County.
Visualize
There is more than one location associated with this entry. To view all of these places on the same map, you can use the following feature:
This location belongs to the following categories:
Crime Scenes
Closest Locations
Other locations that are relatively close to this address: Roughly 64 miles away.
Crime Location in Pittsburgh, Pennsylvania, United States Roughly 154 miles away.
Serial Killer House in Akron, Ohio, United States Roughly 185 miles away.
Crime Location in Columbus, Ohio, United States Roughly 193 miles away.
Serial Killer House in Lorain, Ohio, United States