The location where Dimebag Darrell died
Crime Scene Location in Columbus, Ohio, United States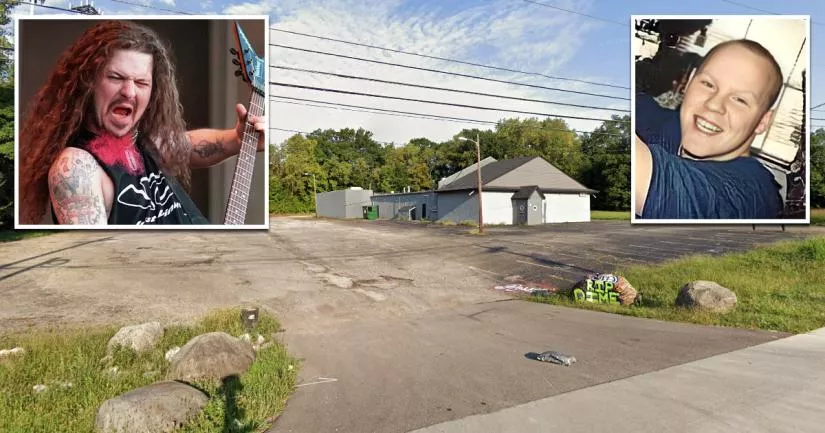 This is the location where heavy metal musician "Dimebag" Darrell Abbott was murdered in 2004.
It is situated at 5055 Sinclair Road in Columbus, Ohio.
On December 8th, 2004, the former Pantera guitarist was shot dead while he was performing at the Alrosa Villa nightclub.
That night, 25-year-old Nathan Gale rushed onto the stage with a pistol and opened fire on Darrell. He then proceeded to kill three other men before he was eventually shot dead by a police officer.
Gale was a former Marine who was reportedly suffering from paranoid schizophrenia. In the lead-up to the crime, he exhibited strange behavior. According to one report, he was convinced that Pantera was trying to steal his identity.
During the attack, Gale shot "Dimebag" three times in the head, killing him instantly. He also killed three other people who attempted to intervene.
Following the shooting, there was a mass outpouring of grief from heavy metal fans, many of whom considered Abbott to be one of the greatest guitarists of all time.
Although the Alrosa Villa nightclub was demolished on December 7th, 2021, it is likely that this lot on Sinclair Road will continue to be a popular pilgrimage site for Pantera fans.
Demolished
The site no longer exists. However, you can still visit the location.
Further Details
The nightclub was demolished on December 7th, 2021 - one day before the 17th anniversary of his death. Currently, there are plans to build an apartment complex at the site.
Where was Dimebag Darrell shot?
Below, you will find the address and the GPS coordinates for this location.
GPS coordinates
The latitude and longitude coordinates for the site are:
40.068555, -82.998769
Map
To view directions on how to get there, you can use the Google Maps shortcut below:
Address
The full address for this location is:
Alrosa Villa nightclub
5055 Sinclair Road
Columbus
Ohio
OH 43229
United States
Directions
The lot is at the southern end of Sinclair Road in Columbus. It is roughly 0.3 miles north of Exit 116 on Interstate 71.
Photos
Photos of the site and other related images.
---
Alrosa Villa nightclub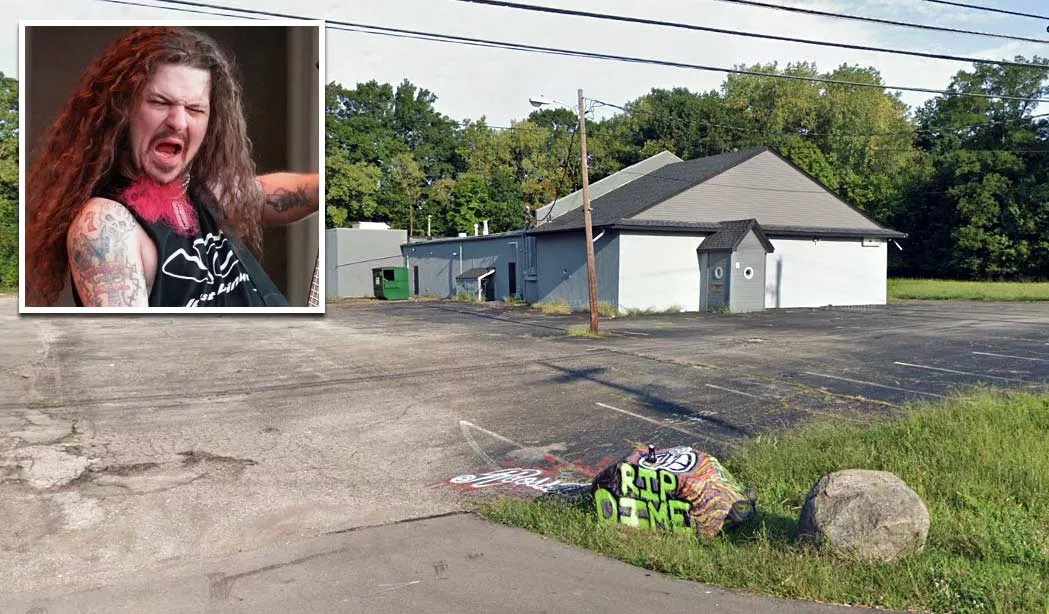 This Google Street View image of the Alrosa Villa nightclub was taken in September of 2021. As you can see, fans of the guitarist painted "RIP DIME" on one of the boulders at the entrance.
The nightclub announced that it was closing on June 21st, 2021. Six months later, the building was torn down.
Demolished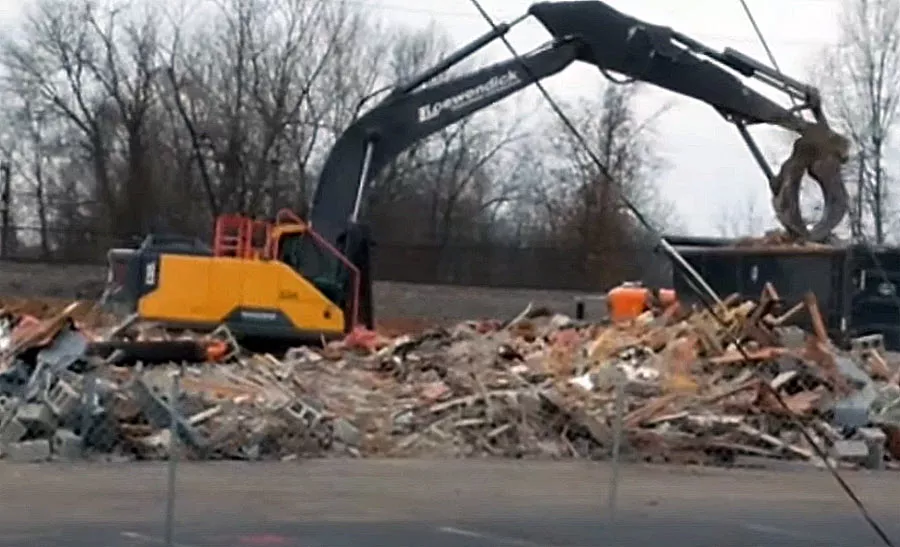 YouTube user "Heavy Metal Picker" managed to record footage of the building being torn down.
Nathan Gale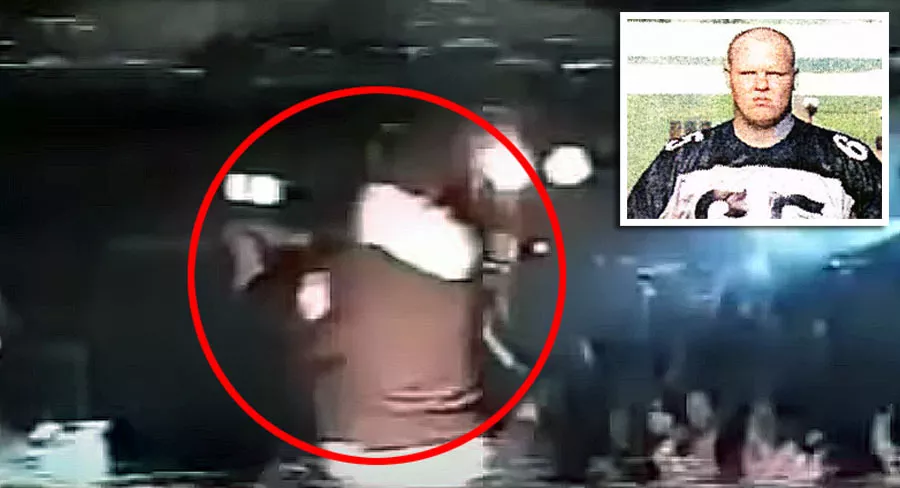 A grainy video recording of the packed event captured Nathan Gale walking across the stage with a pistol in his hands. After he opened fire, several bystanders attempted to restrain him.
Gale was described as a heavyset loner who was unable to hold down a job. In the months leading up to the incident, he exhibited erratic behavior that isolated him from others. In journal entries, he complained that he was unable to hear his own thoughts. According to those who knew him, he was obsessed with the Pantera album "Vulgar Display of Power".
Victims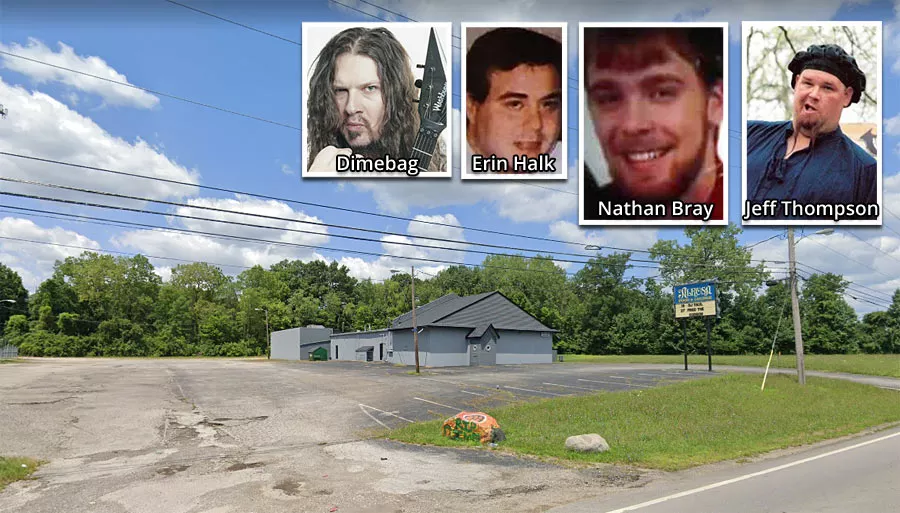 Four people lost their lives in the Alrosa Villa nightclub shooting.
After murdering Dimebag Darrell, Gale shot and killed three other men who attempted to intervene.
Darrell's head of security, Jeff "Mayhem" Thompson (40), was fatally wounded during a struggle with the gunman.
A Damageplan fan called Nathan Bray (23) was shot dead after he jumped up onto the stage and attempted to administer CPR to Darrell.
Nightclub employee Erin Halk (29) was killed after he attempted to charge at Gale.
Gale's shooting spree came to an end after a police officer called James D. Niggemeyer managed to sneak up on him from the side and shoot him with a shotgun.
2022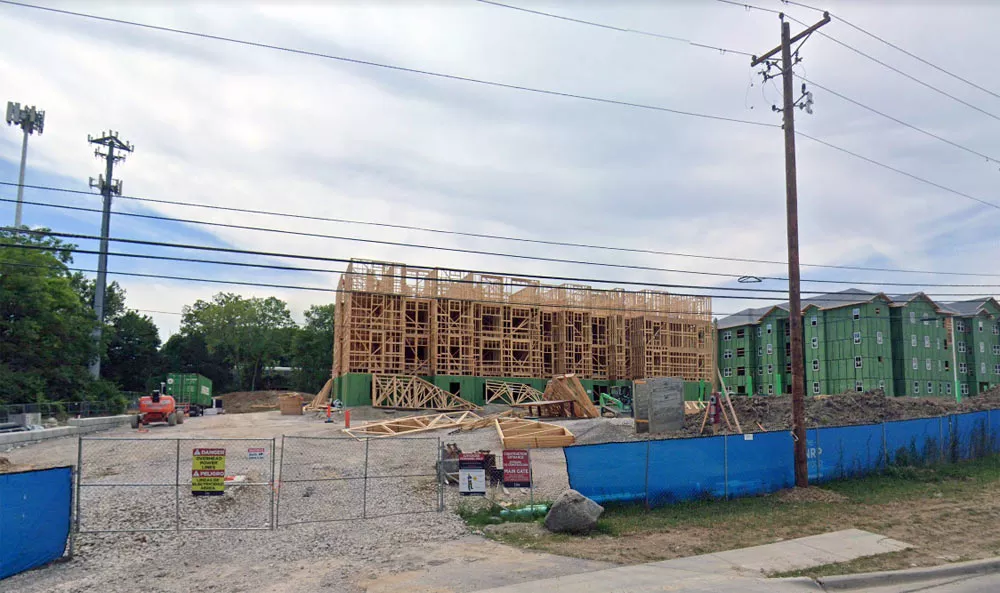 By the summer of 2022, construction of the new apartment building was well underway.
Closest Locations
Other locations that are relatively close to this place. Roughly 129 miles away.
Serial Killer House in Akron, Ohio, United States Roughly 131 miles away.
Serial Killer House in Lorain, Ohio, United States Roughly 185 miles away.
Crime Location in Spraggs, Pennsylvania, United States