Samuel Little's childhood home
Serial Killer House in Lorain, Ohio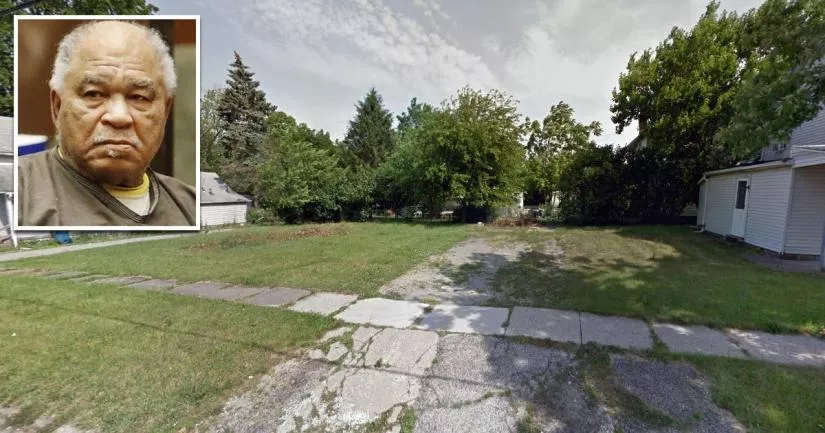 This is the empty lot where Samuel Little's childhood house once stood.
Little is one of the most prolific serial killers in the history of the United States.
In 2018, he confessed to killing 93 women. So far, the FBI's ViCAP unit has been able to confirm his involvement in at least 60 murders.
The 1950 US Census shows that Little lived at 223 East 33rd Street with his grandparents, Henry and Fannie Mae McDowell (screenshot below).
At the time of the census, he was just nine years old.
Although Little was born in Reynolds, Georgia, it wasn't long before he moved to Lorain, Ohio, to live with his paternal grandparents.
Henry and Fannie Mae took the young boy into their care after his birth mother, Bessie Mae Little, abandoned him. Little claimed that his mother was a sex worker who left him on the side of a dirt road in Georgia.
Investigators believe that his mother may have given birth to him while she was incarcerated on prostitution charges.
While living in Lorain, he went by the surname McDowell. Census records also indicate that Henry and Fannie claimed him as their own son.
Coincidentally, the grandparents of serial killer Ted Bundy did the exact same thing during the 1950 Census.
Little was a troublesome young boy. At the age of 13, he was sent to the Boys' Industrial School after he stole a bicycle.
During his 18-month stint at the reformatory school, his behavior worsened, and he racked up dozens of violations.
In his late teens and early adult years, he was jailed several times for burglary, breaking and entering, and assault. A newspaper article about one of his earlier crimes shows that he was still using the surname McDowell at the age of 21.
His mother entered his life again in the late 1960s. Shortly afterwards, he decided to relocate to Miami, Florida, so that he could live with her.
He committed his first known murder in the early hours of January 1st, 1971, when he strangled a woman named Mary Jo Brosley to death.
Brosley was an alcoholic who had abandoned her 7-year-old son a few months prior. Little told investigators that the pair met at a bar in Miami on New Year's Eve.
Following the murder, he became a drifter who continuously traveled from state to state, killing women and committing lesser crimes such as shoplifting along the way.
Between 1971 and 1997, he killed at least 60 women in Ohio, California, Texas, Maryland, Louisiana, Georgia, Tennessee, Illinois, Mississippi, South Carolina, Kentucky, Arkansas, Nevada, and Arizona.
Many of his victims are still unidentified.
Samuel Little's childhood house address
Below, you will find the address and the GPS coordinates for this location.
Address
223 E 33rd Street, Lorain, Ohio, OH 44055, USA
Map
To view directions on how to get there, you can use the Google Maps shortcut below:
GPS coordinates
The latitude and longitude coordinates for the site are:
41.440817, -82.161683
Directions
Samuel Little lived in a house on East 33rd Street, which connects Broadway and Elyria Avenue.
East 33rd Street is roughly 500 yards south of the intersection between East 28th Street (Highway 57) and Elyria Avenue.
Details about the general area
Lorain lies to the west of Cleveland.
Photos
Photos of the site and other related images.
---
Samuel Little in the 1950 United States Census

This is a screenshot from the 1950 United States Census.
At the time, Samuel Little was living with his paternal grandparents at 223 East 33rd Street in Lorain. Their house sat between 219 East 33rd Street and 3254 Elyria Ave.
The census enumeration district number was 47–69, which covered a small area between Broadway and Elyria Ave.
He grew up with the surname McDowell. He did not start using the surname Little until later in life.
Notably, his grandparents listed him as their son.
His grandfather, Henry McDowell, was a cement mixer at a nearby steel plant. His grandmother, Fannie, was a housewife.
223 East 33rd Street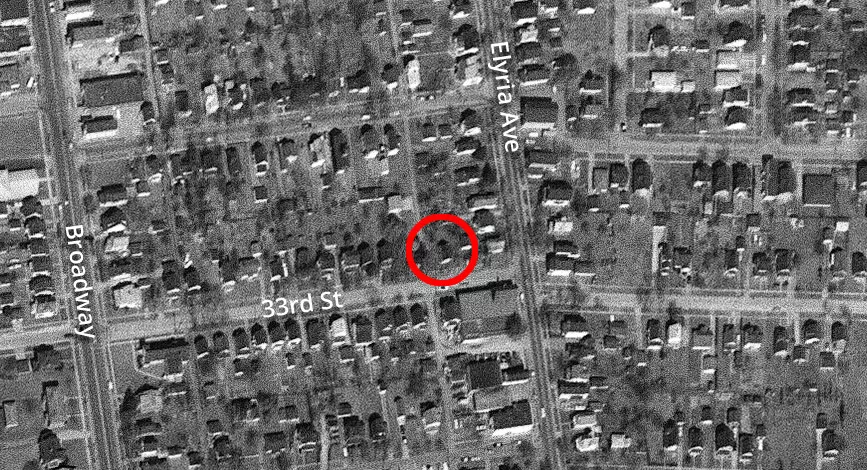 The house is visible in this aerial photograph from 1969.
It sat to the east of a small lane that connects 33rd Street and 32nd Street.
The lane in question still exists today.
We were unable to determine when the house was torn down. Aerial images show that it did not exist in 1996. Property records indicate that the lot is now a part of 3254 Elyria Avenue, which is the house on the right.
Childhood home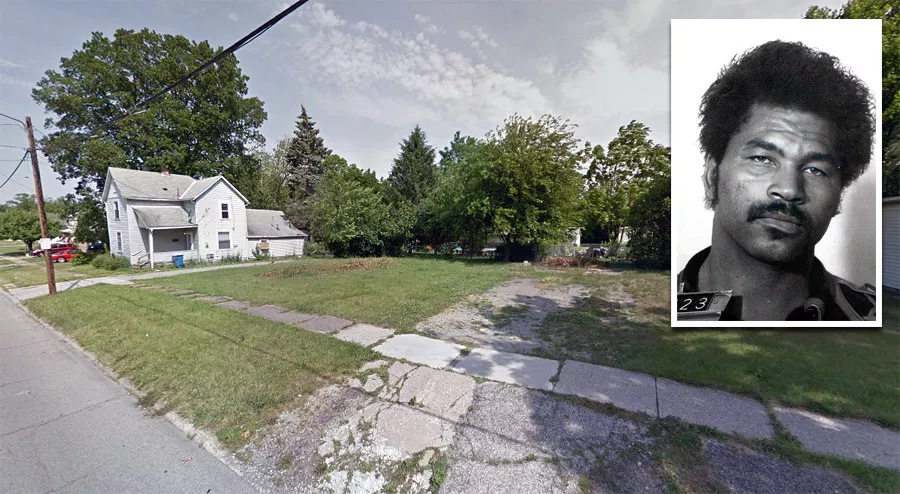 This Google Street View image was taken in June 2017.
The driveway in the center led to an old wooden garage, which was torn down at some point between 2008 and 2013.
The photograph on the right is from May 1972. By that stage, Little had already murdered 2–5 women.
He reportedly killed his final victim in Tupelo, Mississippi, in August 2005. However, he was not apprehended until 2012, when the authorities arrested him at a homeless shelter in Kentucky on a narcotics charge.
Following his arrest, a DNA match confirmed that he had killed three women in Los Angeles between 1987 and 1989.
Boys' Industrial School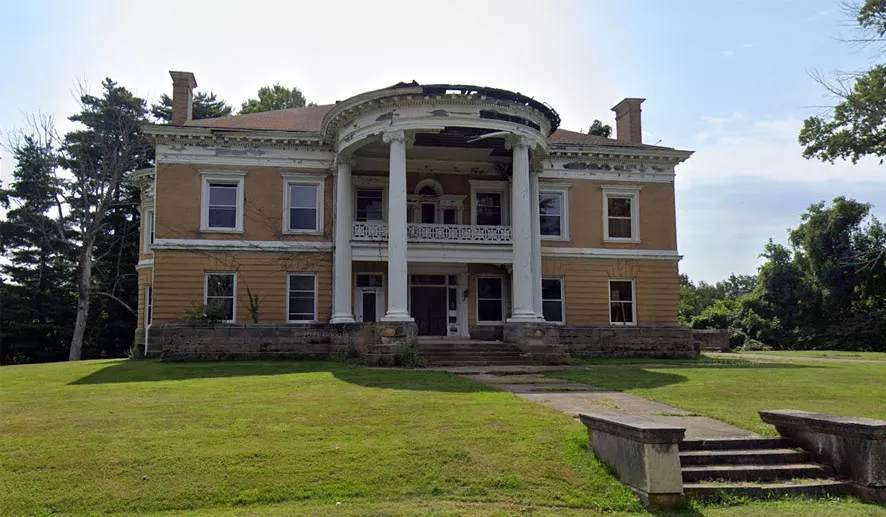 In 1954, Little was sent to the Boys' Industrial School in Lancaster, Ohio. The building above was used by the school's administration.
These days, the grounds are home to the Southeastern Correctional Institute.
Coordinates: 39.642465, -82.621891
Map Viewer
There is more than one location associated with this entry. To view all of these places on the same map, you can use the following feature:
Closest Locations
Other locations that are relatively close to this address: Roughly 44 miles away.
Crime Location in Lyndhurst, Ohio Roughly 101 miles away.
Crime Location in Detroit, Michigan