The homeless shelter where Samuel Little was arrested
Place of Interest in Louisville, Kentucky, United States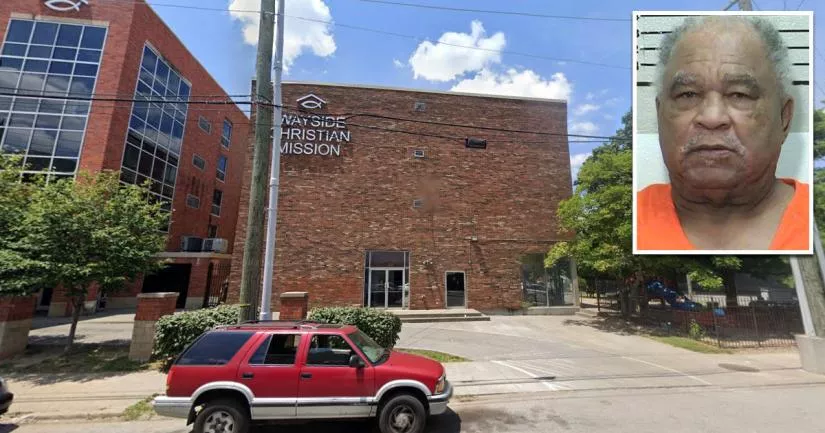 This is the homeless shelter where Samuel Little was arrested.
It is called Wayside Christian Mission, and it is situated at 432 East Jefferson Street in Louisville, Kentucky.
Little was one of America's most prolific serial killers. Before his death in December of 2020, he confessed to murdering 93 women across 14 states.
His last known victim was Nancy Carol Stevens, whom he strangled to death in Tupelo, Mississippi, in August of 2005.
Following Stevens' murder, Little seemingly went dormant due to his age and ailing health.
On September 5th, 2012, U.S. Marshalls arrested the 72-year-old drifter at this homeless shelter in Louisville and extradited him to Los Angeles, California, where he was wanted on an old narcotics charge.
At the time, the authorities were aware that Little was a nomadic career criminal who went by several names. However, they had no idea that the man they had in custody was a serial killer who had managed to evade detection for more than four decades.
When the Los Angeles Police Department entered his DNA into the system, they discovered that it was a match with three unsolved murders from the late 1980s.
Sensing that they had something big on their hands, detectives contacted the FBI's Violent Criminal Apprehension Program (ViCAP), which began an extensive background check on Little.
The results were concerning, as investigators were able to place him in the vicinity of a number of unsolved killings. One of the cases that the FBI flagged was the murder of Denise Christie Brothers, who had been strangled to death in Odessa, Texas, in 1994.
In September of 2014, Little was convicted of murdering Carol Linda Alford, Guadalupe Apodaca, and Audrey Nelson Everett, all of whom had been strangled to death in Los Angeles between 1987 and 1989.
Despite the verdict, he continued to maintain his innocence.
However, by 2018, Little was so eager to leave Los Angeles County Prison that he agreed to confess to his crimes in exchange for a transfer.
During interviews, he drew pictures of his victims and recalled dozens of murders in great detail.
Although serial killers have been known to give false confessions, Little's case was different. According to investigators, they were unable to find any discrepancies in what he told them.
After searching through cold case files and mortuary records, they discovered that many of his details lined up with key facts. They also learned that a number of deaths weren't treated as suspicious due to the victims' backgrounds and the absence of obvious injuries.
Police incompetence, the lengthy timeline, and the vast distances between the murders had allowed one of America's worst serial killers to fly under the radar for more than 42 years.

Further information is available in the "Photos" section below.
Samuel Little arrest location
Below, you will find the address and the GPS coordinates for this location.
GPS coordinates
The latitude and longitude coordinates for the shelter are:
38.252108, -85.744904
Map
To view directions on how to get there, you can use the Google Maps shortcut below:
Address
The full address for this location is:
432 East Jefferson Street
Louisville
Kentucky
KY 40202
United States
Directions
The shelter sits on the corner of East Jefferson Street and South Jackson Street in the Phoenix Hill neighborhood of Louisville.
Photos
Photos of the shelter and other related images.
---
Wayside Christian Mission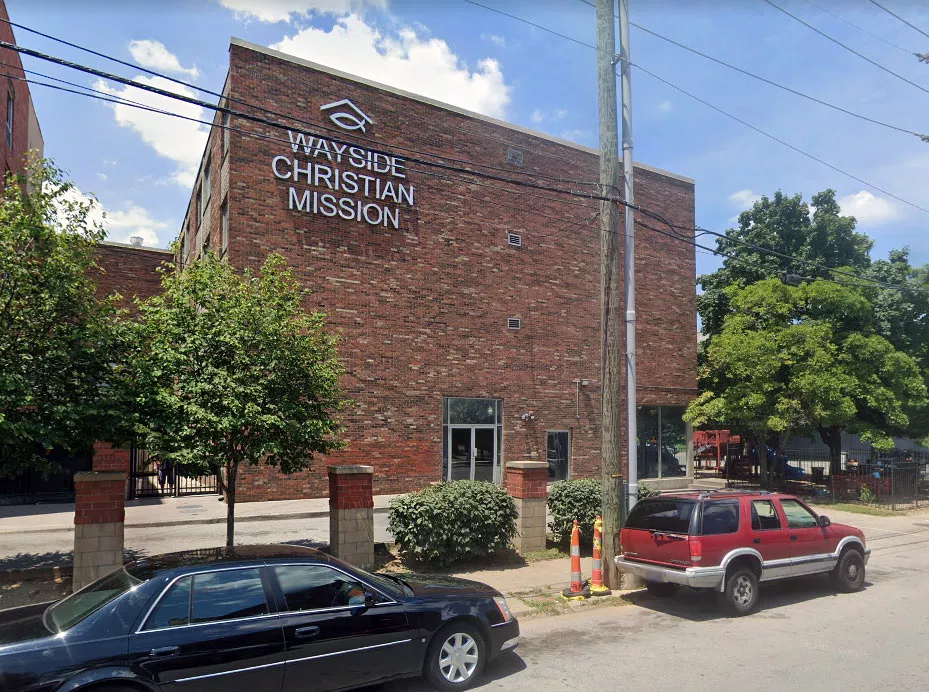 Image source: Google Maps
This Google Street View image of the Wayside Christian Mission building on East Jefferson Street was captured in July of 2023.
Little arrived at the shelter during the fall of 2012, which means that he wasn't living there for long before his arrest.
When the U.S. Marshalls located him, he was in the process of trying to get his disability benefits transferred to the state of Kentucky.
432 East Jefferson Street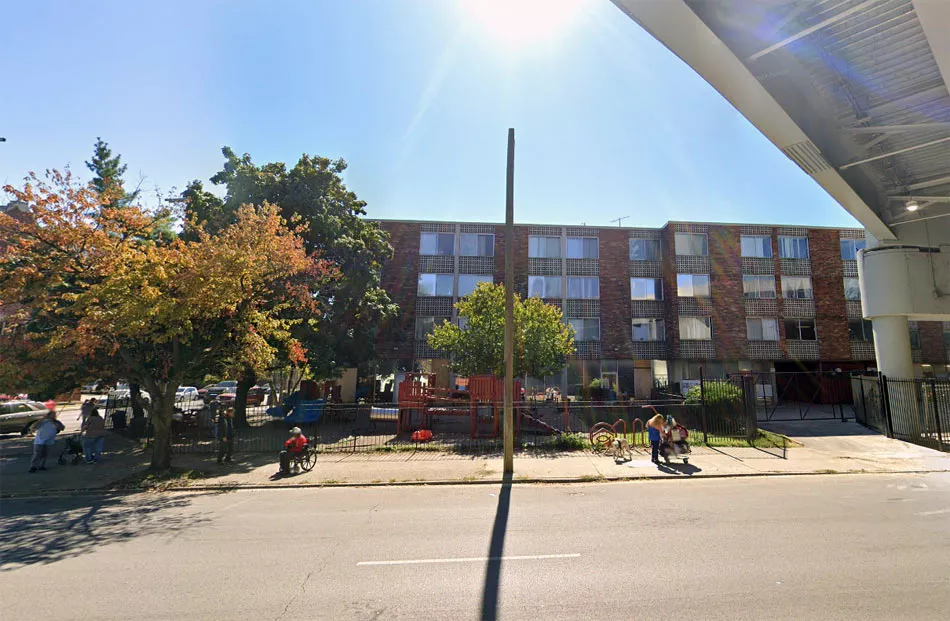 This Google Street View image shows the northern side of the shelter.
Volunteers at Wayside assumed that Little was just a feeble old man. The emergency shelter houses more than 300 men per night, which means that it is financially unfeasible to run background checks on every occupant.
Confessions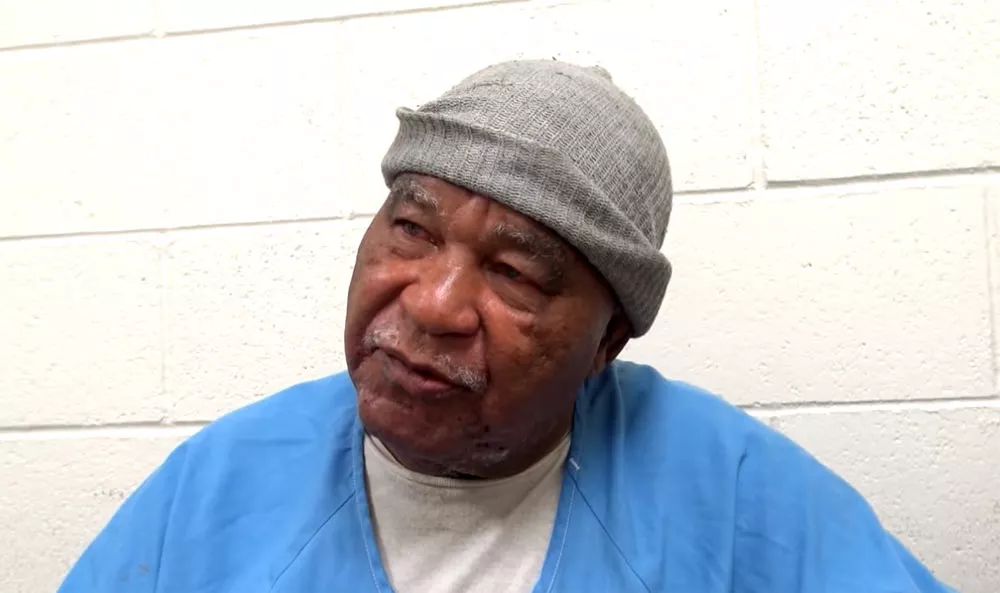 Little's confessions were extremely detailed. During interviews, he was able to recall what his victims looked like, what they were wearing, their personalities, and the locations where he dumped their bodies.
Despite the passage of time, he also remembered small details such as their boyfriends' names and the exact routes that he traveled after he had picked them up.
Little showed no remorse for his crimes. He smiled and casually described each murder as though he were regaling someone with nostalgic stories of his past.
On a number of occasions, he reenacted his victims' final movements before they died.
When asked if he had a "favorite victim", he responded, "They're all my favorites. They all belong to you."
Closest Locations
Other locations that are relatively close to this address: Roughly 133 miles away.
Crime Location in Indianapolis, Indiana, United States Roughly 144 miles away.
Place of Interest in Indianapolis, Indiana, United States Roughly 154 miles away.
Serial Killer House in Carmel, Indiana, United States