The house where Sylvia Likens was murdered
Crime Scene Location in Indianapolis, Indiana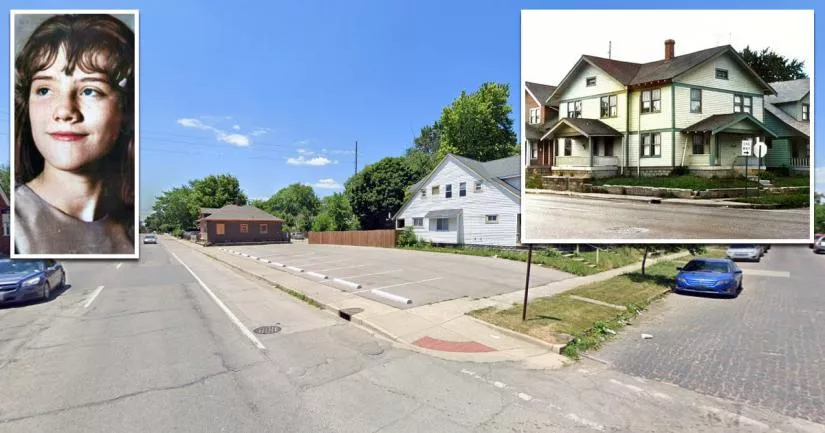 This is the lot where Sylvia Likens' murder house once stood.
It is located at 3850 East New York Street in Indianapolis, Indiana.
In 1965, a teenager named Sylvia Likens was tortured and then murdered at this address. Her caregiver, Gertrude Baniszewski, was later convicted of the crime. Four of her young accomplices were also found guilty of manslaughter.
The boarded-up property was eventually demolished on April 23rd, 2009, after it had lain vacant for years. Neighbors were reportedly glad to see the house torn down, as it had become an unwelcome tourist attraction and a hot spot for anti-social activity.
These days, all that remains is a parking lot.
Gertrude Baniszewski's house
At the time of the murder, the house was being rented by Gertrude Baniszewski, a clinically depressed, three-time divorcee who had seven children.
Over the years, Sylvia Likens' father, Lester, had worked at various jobs around Indianapolis. He sold food from a concession cart at a carnival, worked in different factories, and operated a dry cleaning business.
He had also unsuccessfully tried to start his own restaurant.
By July 1965, Lester and his wife decided to travel to the east coast and rejoin the carnival for some seasonal work.
However, before they left, they needed to find someone who could look after their children.
When Lester noticed that Sylvia and her sister, Jenny, seemed to get along with one of Gertrude Baniszewski's daughters, he asked the mother-of-seven if she could take care of them while he was on the east coast.
In exchange for $20 per week, Gertrude happily agreed.
Initially, everything was fine, and the two girls settled into their new home at 3850 East New York Street with ease. However, things immediately turned sour when Lester's weekly payments became inconsistent.
When the money failed to arrive on time, Baniszewski began to incessantly abuse the two Likens sisters.
The Likens sisters suffered horrific abuse
The girls were beaten with a leather belt or a wooden panel for the slightest of infractions. In certain cases, she would even burn their fingers with matches.
Sylvia, in particular, became the victim of a horrific onslaught of torture. Not only was she beaten, sexually abused, and deprived of food, but she was also chained up in the basement and forbidden from leaving the house.
Baniszewski suffered from asthma and was sometimes physically unable to hit the girls herself. Consequently, she started directing her children to dish out corporal punishment on her behalf.
This eventually snowballed into a situation where Baniszewski's children began to take it upon themselves to torture Sylvia and Jenny Likens. They also invited their neighborhood friends to "join in on the fun."
Sylvia was burned with cigarettes and forced to take scalding hot baths. The children also shoved feces into her mouth.
Although Baniszewski's house quickly turned into something that resembled the Lord of the Flies, she still maintained a leading role in the abuse.
On one occasion, Baniszewski directed a neighborhood boy to carve the words "I am a prostitute" into Sylvia's stomach.
Afterwards, she mocked the 16-year-old and told her that the scar would prevent her from finding a husband.
Unfortunately, the Likens sisters were too afraid to notify others about their abuse, as they were terrified that it might make the situation even worse.
When a school nurse called to the house to investigate an anonymous report about Sylivia's condition, Baniszewski convinced her that the teenager had run away. Consequently, the school decided not to investigate the matter any further.
Sadly, the torture continued until Sylvia became weak, emaciated, and incontinent. At one point, the Baniszewski family even started charging neighborhood children a small amount of money to inflict punishment on the young girl.
The murder of Sylvia Likens
On October 25th, 1965, Sylvia attempted to escape the house after she overheard plans that some of the family members were going to bring her to a remote location and then leave her there to die. However, the 16-year-old was too frail to move quickly enough. As a result, Baniszewski and a neighborhood boy easily caught her and beat her with a rod.
Badly injured and terrified that she was going to die, Sylvia Likens spent the rest of the night deliriously screaming for help. Although one neighbor heard sounds coming from the basement of 3850 East New York Street, she decided not to report the commotion after it suddenly stopped.
By the next morning, the teenager's condition had worsened to the point that she was unable to move or talk properly.
However, the family believed that she was faking it and continued their abuse.
When Sylvia attempted to make one last ditch for freedom, Baniszewski proceeded to stomp on her head.
Later that day, the young girl finally succumbed to her injuries and drew her last breath.
Arrests and trial
Previously, Gertrude had forced Sylvia to write a letter about how she had been beaten up by a gang of biker boys.
After calling the police and showing them the letter, she claimed that the young girl had run away with the boys and then returned to her house with extensive injuries.
When the officers spoke to Sylvia's sister, Jenny, she initially backed up Gertrude's version of events. However, before they left, she whispered to them and promised to tell the truth if they agreed to take her away from the house.
Jenny's statement led to the arrest of Gertrude, two of her children, and two neighborhood boys.
Shortly afterwards, they were all charged with Likens' murder.
During the trial, the defendants attempted to blame each other. However, their case was severely damaged after Gertrude's 11-year-old daughter broke down under cross-examination and started recalling exact details of the horrific abuse.
In the end, Gertrude Baniszewski was found guilty of first-degree murder and sentenced to life in prison without the possibility of parole. Meanwhile, the other defendants were convicted of voluntary manslaughter.
Gertrude was eventually granted a new trial, which reduced her sentence to 18 years to life in prison.
In December 1985, she was released on parole, much to the anger of the people of Indiana. Five years after moving to Iowa under the alias Nadine Van Fossan, she died from lung cancer at the age of 61.

Further information is available in the "Photos" section below.
Demolished
The house no longer exists. However, you can still visit the location.
Further Details
The house was torn down in April 2009.
Sylvia Likens murder house
Below, you will find the address and the GPS coordinates for this location.
Address
3850 East New York Street, Indianapolis, Indiana, IN 46201, USA
Map
To view directions on how to get there, you can use the Google Maps shortcut below:
GPS coordinates
The latitude and longitude coordinates for the house are:
39.772228, -86.100017
Directions
The house was situated in a suburban neighborhood called Tuxedo Park. It sat on the corner of East New York Street and North Denny Street. The lot is currently owned by the nearby Fellowship Baptist Church.
Photos
Photos of the house and other related images.
---
3850 East New York Street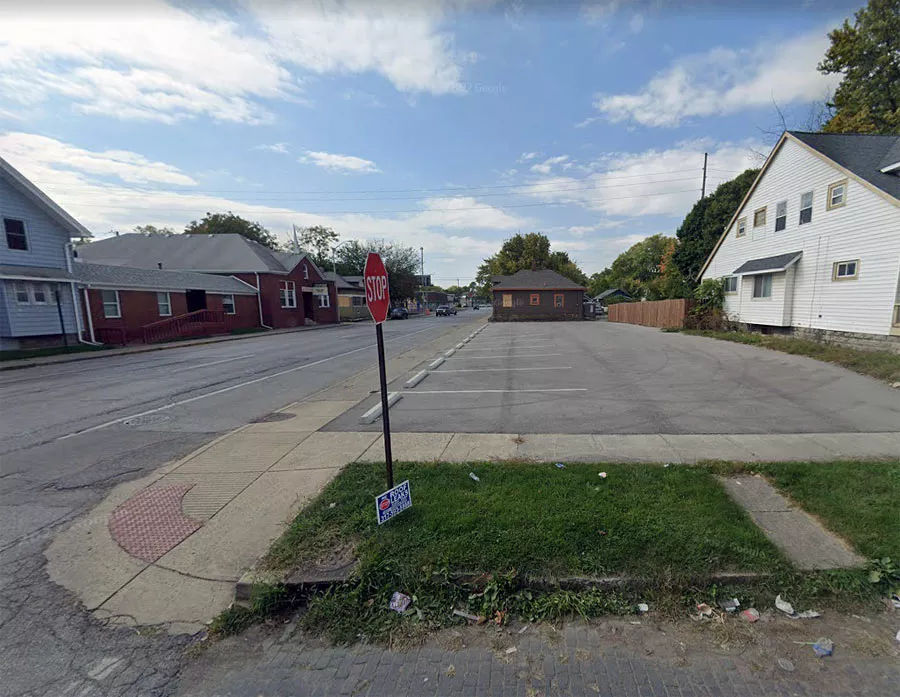 3850 East New York Street is now a parking lot for the Fellowship Baptist Church (the red-brick building on the left).
It sits on the corner of North Denny Street and East New York Street.
Up until recently, it was a gravel lot. However, it has since been paved over.
Gertrude Baniszewski's house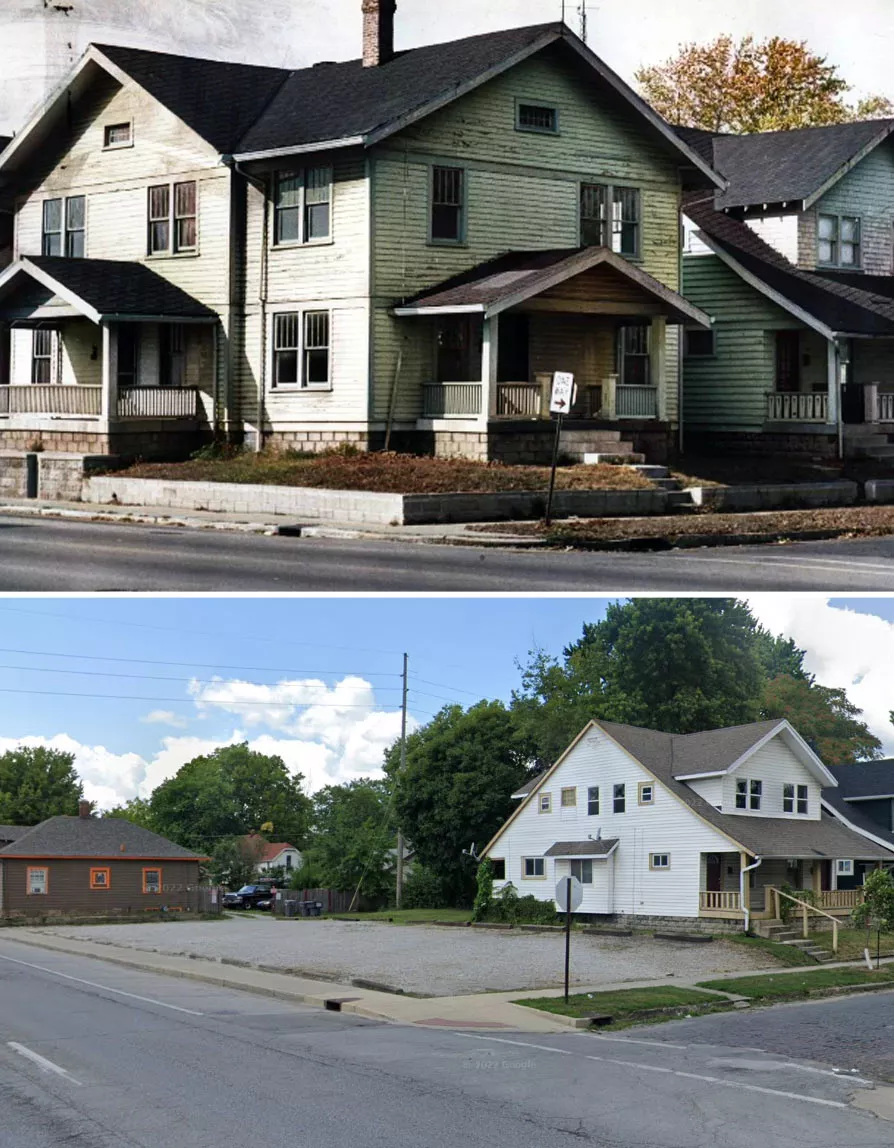 This is a "then and now" image of Gertrude Baniszewski's house.
When the details about Sylvia Likens' case finally came to light, neighbors began calling it the House of Evil and the Torture House.
The Google Street View image at the bottom was captured in August 2019.
Demolished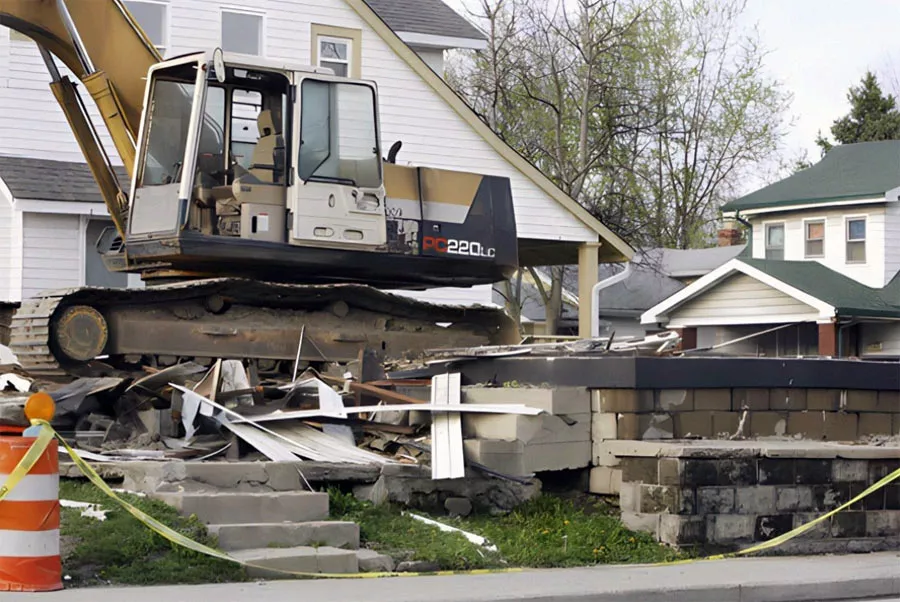 The property was torn down in April 2009.
Locals said that it sat vacant for years at a time and had gradually become dilapidated. Over the decades, it picked up a bad reputation for drug use, prostitution, teenage drinking, and other anti-social activity.
Although there were short-lived plans to transform it into a women's shelter, it was soon determined that the renovation work would cost too much.
Sylvia and Jenny Likens
Sylvia and Jenny Likens began staying with Baniszewski after their parents decided to work on the east coast.
Jenny went on to marry and have two children. However, she was so traumatized by her experience that she suffered from anxiety her entire life.
Notably, she refused to blame her parents for the ordeal, as Baniszewski had promised to take good care of her and Sylvia.
On June 23rd, 2004, she died of a heart attack at the age of 54.
Gertrude Baniszewski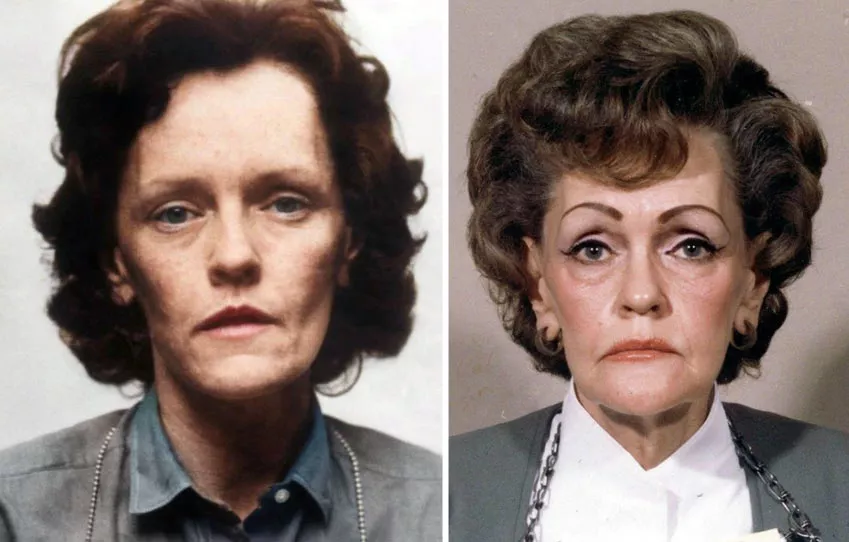 Gertrude Baniszewski was convicted of first-degree murder and sentenced to life in prison without parole.
She was found guilty a second time during a retrial in 1971. However, her sentence was reduced.
Following her conviction, she refused to take responsibility for Likens' death. Instead, she blamed her actions on her asthma medication.
After being paroled in 1985, she moved to Iowa and began living under the name Nadine Van Fossan.
Five years later, she died of lung cancer.
Paula Baniszewski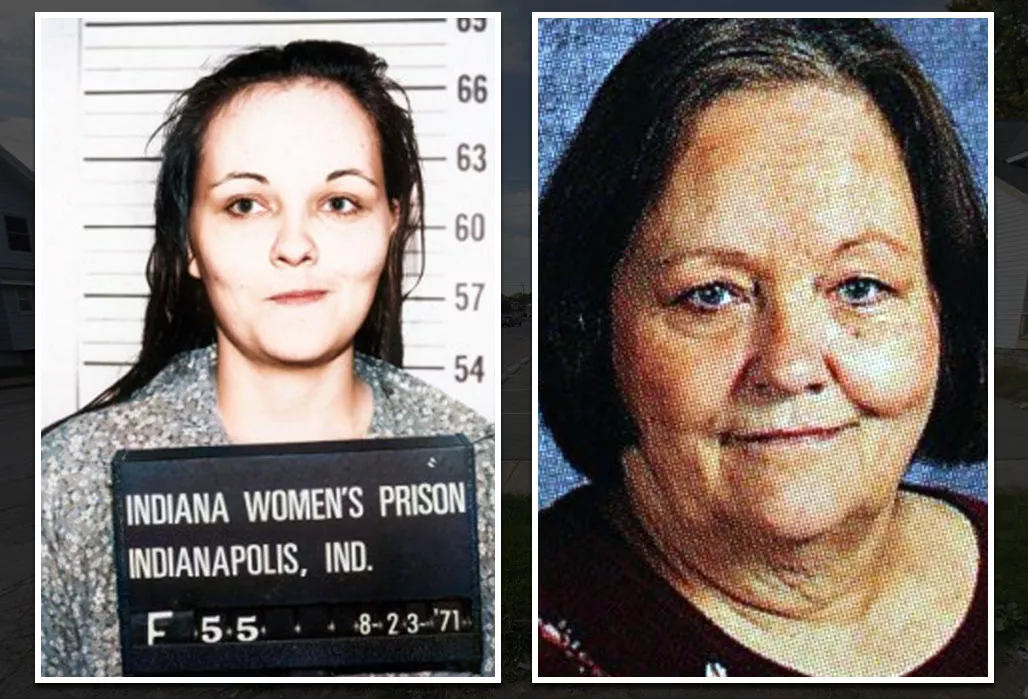 Gertrude's 17-year-old daughter, Paula Baniszewski, eventually pleaded guilty to voluntary manslaughter.
She was granted parole in 1972. Afterwards, she changed her name to Paula Pace and became a teacher's assistant in Conrad, Iowa.
However, she failed to disclose her history when she was applying for the role.
In 2012, her true identity was revealed after an anonymous person contacted the school.
Shortly afterwards, the school board unanimously voted to fire her.
Richard Hobbs, John Baniszewski, and Coy Hubbard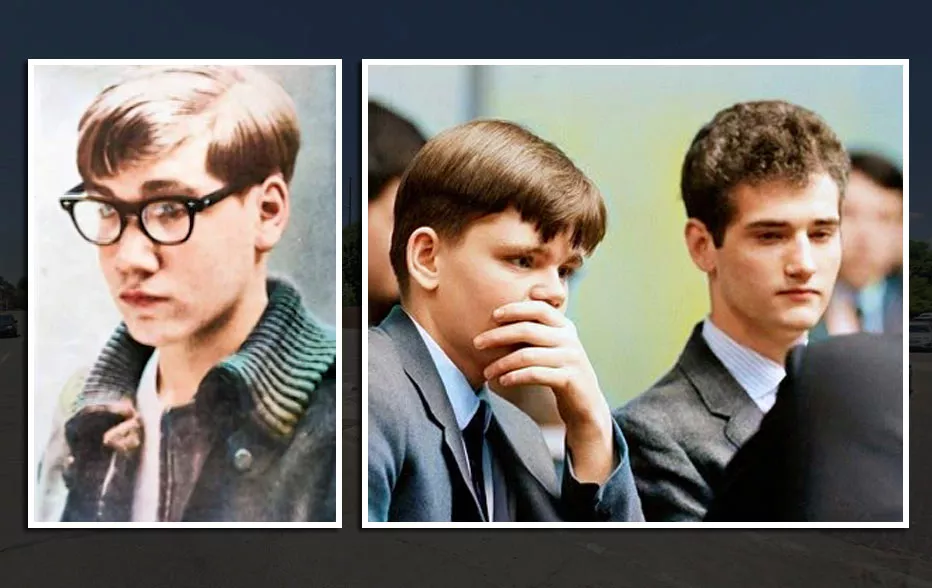 Pictured above (from left to right) are Richard Hobbs, John Baniszewski Jr., and Coy Hubbard.
The three boys were found guilty of manslaughter and sentenced to 2–21 years in prison.
In 1968, they were all released on parole after serving roughly two years in the Indiana Reformatory.
Hobbs suffered a mental breakdown, began chain smoking, and died of lung cancer at the age of 21.
Baniszewski Jr. changed his name to John Blake and reportedly found God. Later, he publicly expressed remorse for his role in Sylvia Likens' death. He died from cancer in 2005 at the age of 52.
Hubbard stayed in Indiana and lived a relatively obscure life of petty crime. He was reportedly fired from his job in 2007, after a movie about Likens' murder was released. A few months later, he died at the age of 56.
Closest Locations
Other locations that are relatively close to this address: Roughly 12 miles away.
Place of Interest in Indianapolis, Indiana Roughly 133 miles away.
Arrest Location in Louisville, Kentucky Roughly 141 miles away.
Grave Site in Enos, Indiana