The club where D12 rapper Proof was shot dead
Crime Scene Location in Detroit, Michigan, United States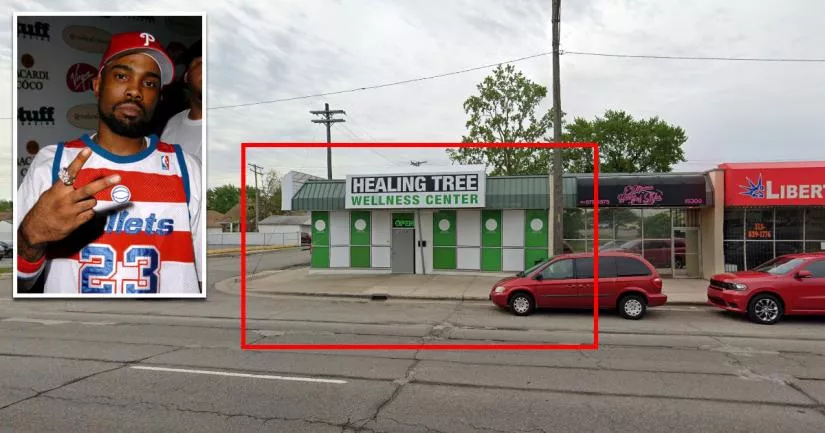 This is the location where D12 rapper "Proof" was shot dead.
At the time, it was called the CCC Club—a grimy nightclub on Detroit's 8 Mile Road.
The club was forced to shut down shortly after the shooting when it emerged that it had been operating outside of authorized hours.
Prosecutors also argued that the CCC Club was a "nuisance" where numerous violent incidents had occurred.
Following the club's closure, the premises was converted into a retail unit. Since then, the building has been home to a number of local businesses.
On April 11th, 2006, rap star Proof was shot dead outside of the club during a fight that was reportedly sparked by a game of pool.
That night, Proof and his friend Reginald "Mudd" Moore were barhopping in Detroit when they decided to go to the CCC Club, which was also known as the "Triple C".
While they were at the bar, Proof and another patron named Keith Bender decided to play a game of pool.
During the game, the pair got into a heated argument, which spilled outside the club and eventually escalated into a physical altercation.
When the fight broke out, Bender's cousin, Mario Etheridge, attempted to put an end to it by pulling out a weapon and firing two shots into the air.
However, these gunshots had the opposite effect. Instead of breaking the fight up, they caused further panic and confusion.
At that point, Proof, who was highly intoxicated, allegedly grabbed his own gun and shot Bender in the face.
After seeing his cousin fall to the ground, Etheridge opened fire on the rapper, killing him almost immediately.
Following an investigation into the shooting, the authorities concluded that Mario Etheridge had acted in defense of another. As a result, he was not charged with murder.
At the time of his death, Proof was 32 years old. His killing attracted significant media attention because he was a member of Eminem's rap group, D12.
Two days after the shooting, Eminem released a statement paying homage to Proof, who he considered to be his best friend. He also stated that people should focus on the rapper's achievements in life instead of the circumstances in which he died.

Further information is available in the "Photos" section below.
Where was Proof shot?
Below, you will find the address and the GPS coordinates for this location.
GPS coordinates
The latitude and longitude coordinates for the club are:
42.449770, -82.963833
Map
To view directions on how to get there, you can use the Google Maps shortcut below:
Address
The full address for this location is:
CCC Club
15308 8 Mile Road
Detroit
Michigan
MI 48205
United States
Directions
The building sits on the corner of 8 Mile Road and Brock Avenue in the Regent Park neighborhood of Detroit.
Photos
Photos of the club and other related images.
---
CCC Club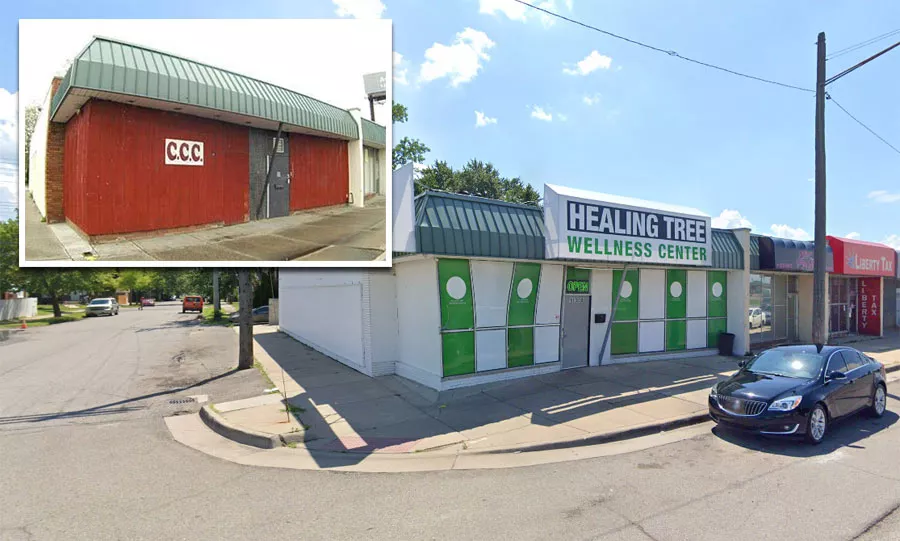 The CCC Club was situated at 15308 8 Mile Road in Detroit.
Following the shooting, the club was closed and the building was converted into a retail unit.
Since then, the premises has been occupied by a fashion boutique and an alternative health center. These days, it is home to a marijuana dispensary called "3 Fifteen Cannabis."
Keith Bender and Mario Etheridge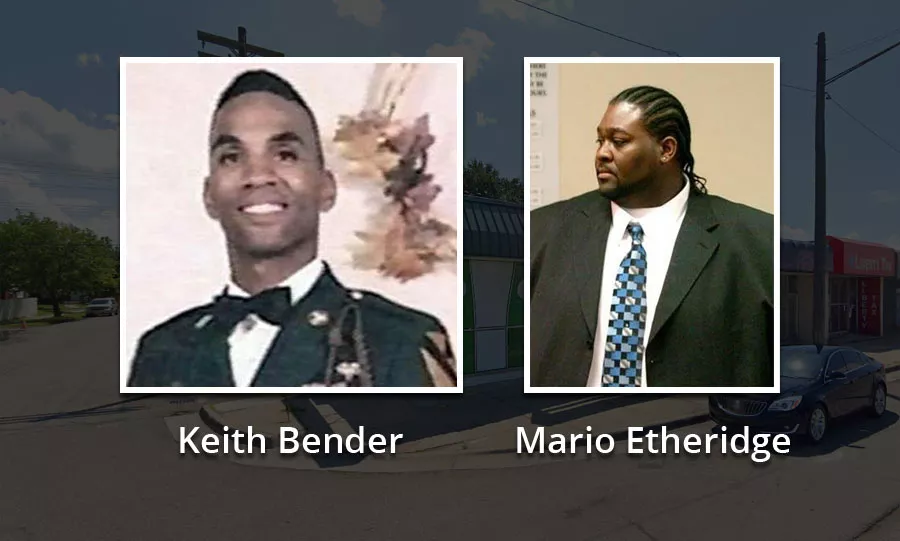 Keith Bender was an army veteran who was fatally wounded by Proof. He died from his injuries eight days later.
When Bender fell to the floor, his cousin, Mario Etheridge, responded by opening fire on the D12 rapper. Although Etheridge was not charged with murder, he was found guilty of discharging an illegal firearm.
Proof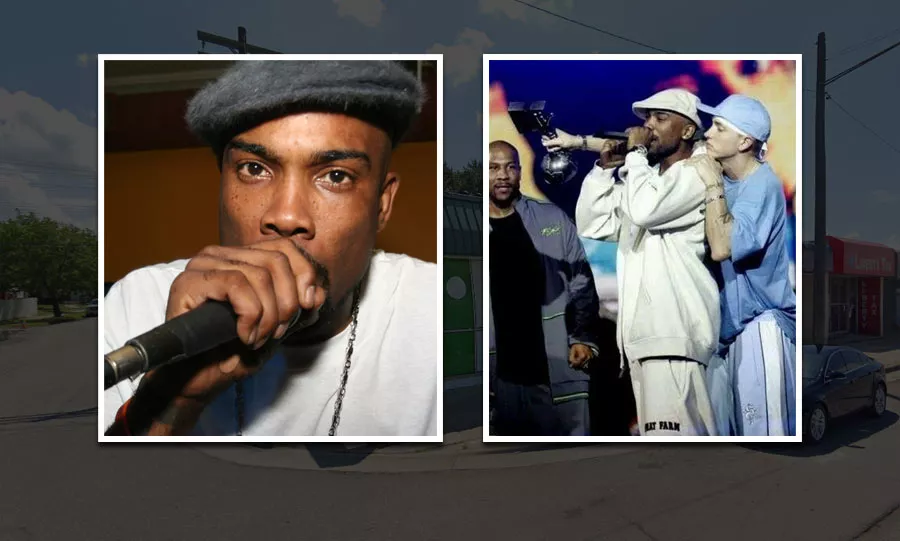 Proof died at the scene after he was shot once in the head and twice in the chest.
The rapper, whose real name was DeShaun Dupree Holton, rose to fame as a member of Eminem's group D12.
Eminem and DeShaun were childhood friends. Before D12 released their debut album, he often performed as a "hype man" at Eminem's concerts.
Closest Locations
Other locations that are relatively close to this address: Roughly 2 miles away.
Place of Interest in Detroit, Michigan, United States Roughly 9 miles away.
Filming Location in Highland Park, Michigan, United States Roughly 22 miles away.
Crime Location in Bloomfield Township, Michigan, United States Roughly 101 miles away.
Serial Killer House in Lorain, Ohio, United States Roughly 121 miles away.
Serial Killer House in Cleveland, Ohio, United States