Anthony Sowell's house
Serial Killer House in Cleveland, Ohio, United States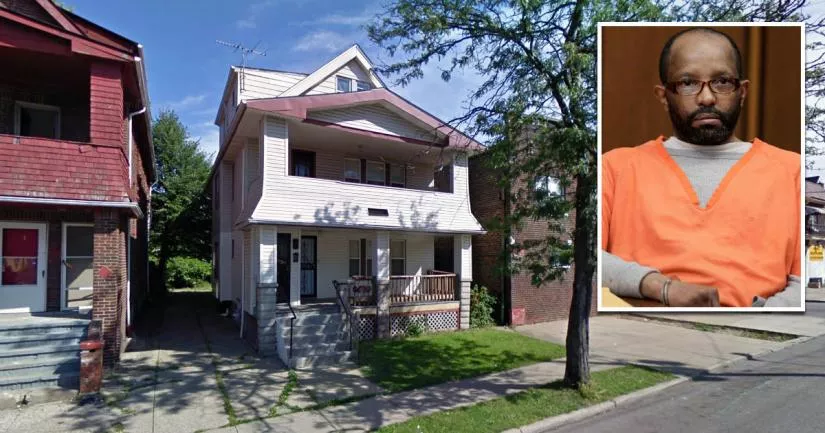 This is the location where Anthony Sowell's house once stood.
It is situated at 12205 Imperial Avenue in Cleveland, Ohio.
These days, the property no longer exists, as it was torn down following his conviction and converted into a memorial garden for his victims.
Sowell, who was nicknamed "the Cleveland Strangler", murdered at least 11 women between 2007 and 2009.
The former marine had a history of sexual violence. In 1990, he was sentenced to 15 years in prison after he pleaded guilty to attempted rape.
He was released on June 20th, 2005, at the age of 45. Although he was registered as a sex offender, a psychiatric report at the time concluded that he was unlikely to reoffend.
Following his release, he got a job with a local company that designed custom rubber parts. He also began a live-in relationship with a woman named Lori Frazier.
From the outside, it appeared as though Sowell had turned a corner and successfully reintegrated with society. However, behind closed doors, he was beginning to regularly abuse crack cocaine.
The thin veneer of his rehabilitation started to peel away in 2007 after he was fired by his employer for failing to show up at work. Around the same time, his relationship with Frazier also came to an end.
After losing his job, Sowell began collecting unemployment and selling scrap metal to get by. By that stage, he had developed a full-blown crack cocaine addiction.
Despite his personal troubles, he was known by neighbors as a friendly guy who regularly invited people back to his place to "party".
In 2007, Sowell began luring vulnerable women with substance abuse issues to his home by promising them alcohol and drugs. Once they arrived at his house, they would usually sit around drinking beer and smoking crack together.
At first, everything seemed fine. Sowell was pleasant, non-threatening, and willing to share his drugs. However, after some time, his mood would suddenly shift. At that point, he would beat them, force them to undress, and subject them to sexual violence.
The women who survived these encounters recalled how he became eerily calm following the attack and even offered them food and money. He then sat and watched as they walked out the front door.
Sadly, many of the victims who stepped inside 12205 Imperial Avenue never got the chance to leave.
Between 2007 and 2009, Sowell strangled 11 women to death and then buried their bodies on his property. Although neighbors noticed a foul smell in the area, many of them blamed it on a meat store called Ray's Sausage, which was situated right beside his house.
Sowell's luck finally ran out when one of his victims escaped from a second-floor window and alerted the authorities.
When the police arrived at his address to arrest him for rape, he wasn't home. Upon entering the house, the officers saw two dead bodies on the living room floor. This led to a full-scale search of the property, which uncovered eight shallow graves in the basement, crawl space, and backyard. A woman's skull was also found wrapped in a bucket inside the residence.
Sowell was eventually located and apprehended two days later.
In 2011, he was found guilty of the murders and sentenced to death.
However, his execution was delayed by several appeals, and he died of an undisclosed terminal illness on February 8th, 2021.

Further information is available in the "Photos" section below.
Demolished
The house no longer exists. However, you can still visit the location.
Further Details
The city of Cleveland demolished the property in December of 2011. After laying empty for ten years, the lot was eventually transformed into a memorial garden for the victims.
Anthony Sowell house address
Below, you will find the address and the GPS coordinates for this location.
GPS coordinates
The latitude and longitude coordinates for the house are:
41.472960, -81.597362
Map
To view directions on how to get there, you can use the Google Maps shortcut below:
Address
The full address for this location is:
12205 Imperial Avenue
Cleveland
Ohio
OH 44120
United States
Directions
The house was situated about 80 feet west of the intersection between Imperial Avenue and East 123rd Street.
Details about the general area
Imperial Avenue is in Mount Pleasant, which is a neighborhood on the East Side of Cleveland.
Photos
Photos of the house and other related images.
---
12205 Imperial Avenue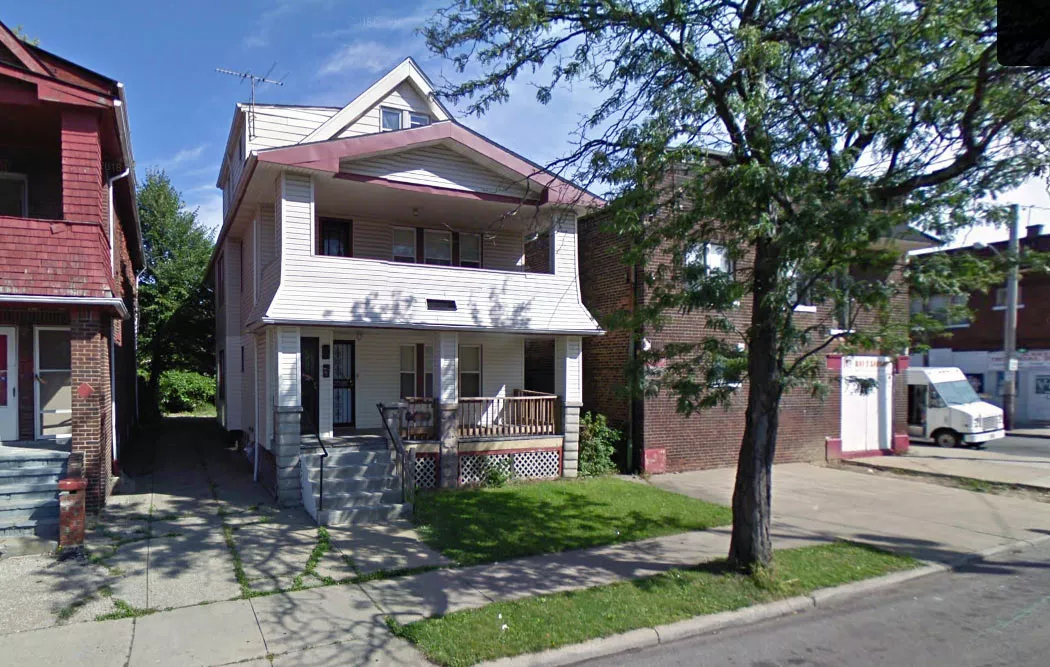 Image source: Google Maps
This Google Street View image of 12205 Imperial Avenue was captured in September of 2009—just one month before the police discovered the remains of 11 women on the property.
Although neighbors had noticed a foul odor in the area, they blamed it on a pork store called Ray's Sausage, which is situated in the building on the right (behind the tree).
Ray's Sausage spent thousands of dollars replacing their sewerage pipes in an effort to fix the problem.
Sowell rented this house from his elderly stepmother, Sergerna Sowell. She was reportedly unable to reach some of the floors due to her age and disability.
The property was built in 1917. It had four bedrooms and was roughly 2,045 square feet in size.
It was demolished by the city of Cleveland on December 6th, 2011. The debris was then taken away and shredded to prevent people from taking morbid souvenirs.
Demolished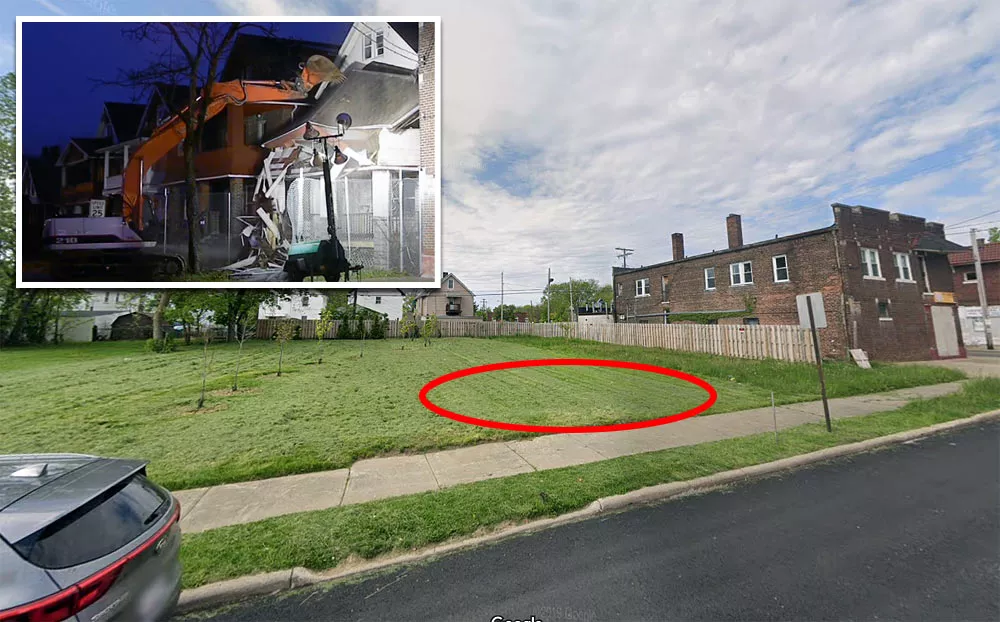 Sowell's stepmother passed away shortly after the bodies were found.
The city of Cleveland condemned the structure in September of 2011 due to issues with pest infestation, its unstable roof, and other violations. It was demolished three months later.
The house was situated in a dilapidated neighborhood in the Mount Pleasant section of Cleveland. Since then, many of the surrounding properties have also been torn down.
Garden of Eleven Angels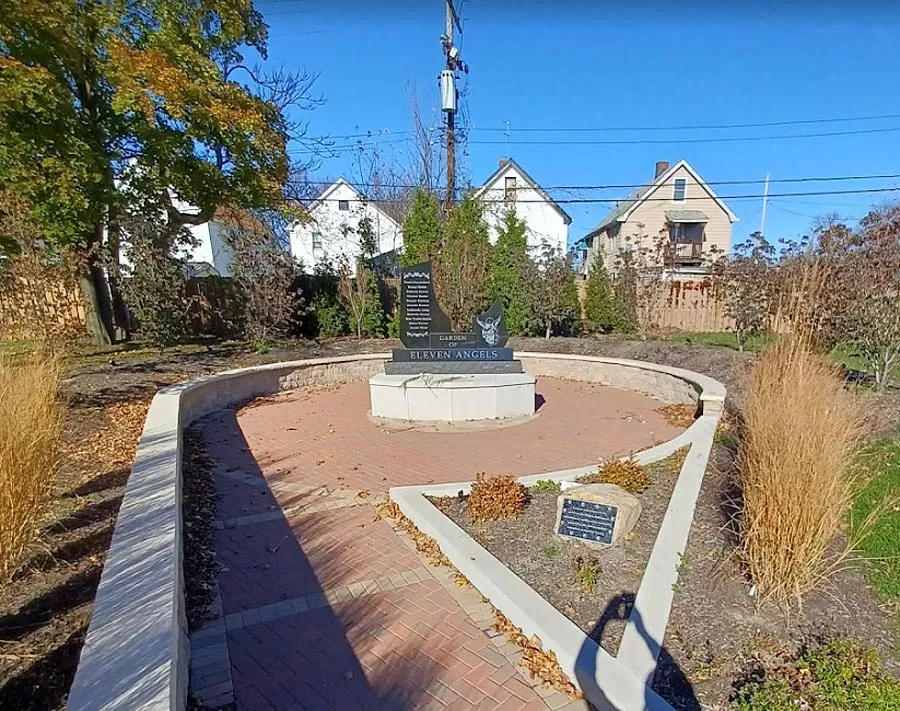 Image source: John "Coach Z" Zarlino
A memorial garden called the "Garden of Eleven Angels" now sits on the lot where Sowell's house once stood. The public space, which is dedicated to his victims, was officially unveiled at a ceremony on November 6th, 2021.
The project had been in the making for twelve years.
Victims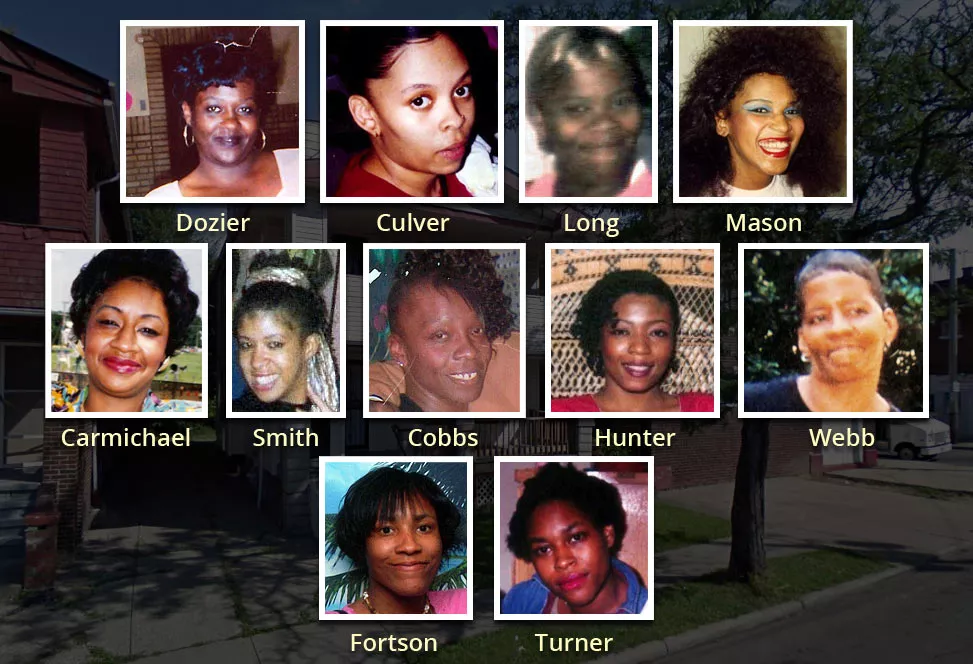 Sowell's victims were Crystal Dozier (38), Tishana Culver (31), Leshanda Long (25), Michelle Mason (45), Tonia Carmichael (53), Kim Yvette Smith (44), Nancy Cobbs (45), Amelda Hunter (47), Janice Webb (48), Telacia Fortson (33), and Diane Turner (48).
They disappeared between May of 2007 and September of 2009.
Sowell targeted vulnerable Black women on the East Side of Cleveland by offering them alcohol and crack cocaine.
Survivors recalled how he would suddenly turn on them once they were inside his house.
One victim named Vanessa Gay attempted to report him for rape in 2009. However, the police officers who received her complaint did not consider her to be a credible witness.
Had she been taken seriously, six of the eleven women would not have been murdered.
Inside Sowell's house
The victims' remains were discovered in Sowell's basement, backyard, and crawl space. Investigators also found Leshanda Long's skull wrapped up in a bucket in the basement.
Ray's Sausage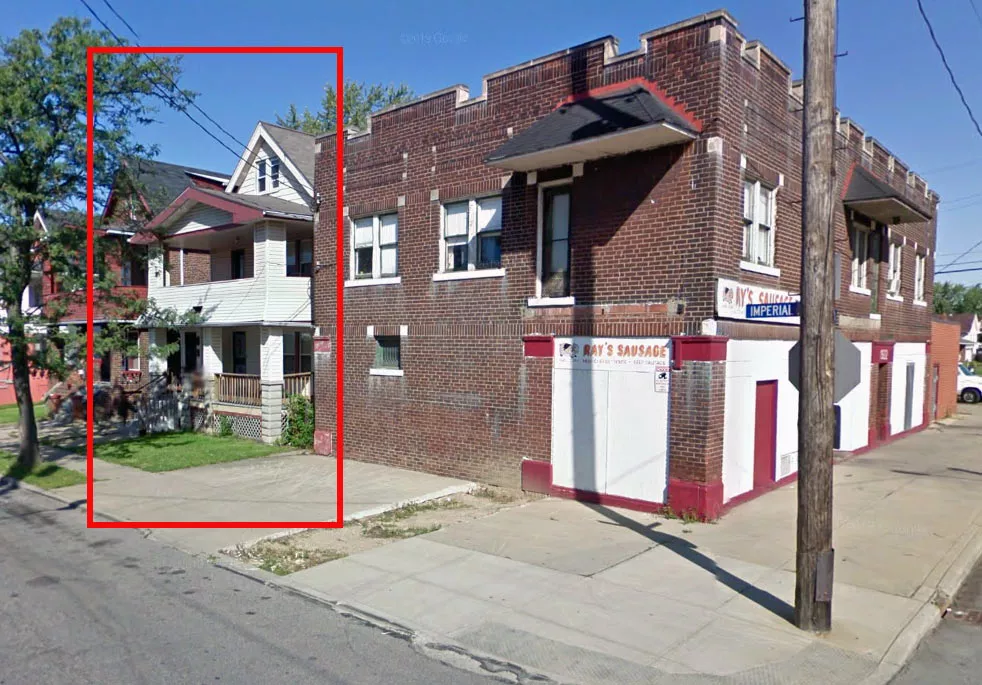 Neighbors blamed the smell on Ray's Sausage, which was situated next door.
Closest Locations
Other locations that are relatively close to this address: Roughly 8 miles away.
Crime Location in Lyndhurst, Ohio, United States Roughly 26 miles away.
Serial Killer House in Akron, Ohio, United States Roughly 36 miles away.
Serial Killer House in Lorain, Ohio, United States Roughly 109 miles away.
Crime Location in Erie, Pennsylvania, United States Roughly 110 miles away.
Crime Location in Mount Vernon, Ohio, United States