Jeffrey Dahmer's childhood home
Serial Killer House in Akron, Ohio, United States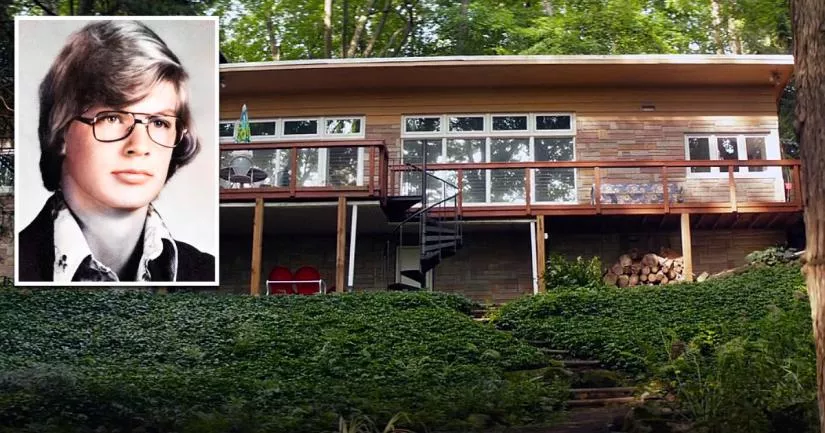 This is Jeffrey Dahmer's childhood home.
It is situated at 4480 West Bath Road, on the northwestern outskirts of Akron, Ohio.
Jeffrey lived here with his parents, Lionel and Joyce, and his younger brother, David.
Although Dahmer was born in Milwaukee, Wisconsin, his family moved to Doylestown, Ohio, when he was just six years old.
After living in Doylestown for two years, Lionel and Joyce decided to buy this picturesque three-bedroom house near Fairlawn.
Following a series of moves, the couple had finally found the perfect place to raise their two sons.
As a child, Dahmer reportedly developed an unusual fascination with animal bones. Over the years, this interest grew to the point that he eventually started collecting them.
Although this morbid obsession started before he moved to Bath Road, it is likely that the patch of woodland at the back of his home gave him enough privacy to nurture it. There, hidden among the trees, he could decapitate dead squirrels, chipmunks, and other roadkill that he had actively sought out.
The fact that his parents were often too busy to pay close attention to him probably didn't help matters either.
As a teenager, Damher started abusing alcohol and fantasizing about dominating and controlling a male partner. By that stage, he had long realized that he was sexually attracted to men.
His first attempt to act out his fantasies ended in failure.
After becoming fixated on a male jogger who regularly ran past his house, Dahmer eventually picked up the nerve to ambush him with a baseball bat.
Fortunately, for some reason or another, his intended target decided not to jog past that day.
During this period, his parents' marriage was steadily falling apart. Their relationship was a deeply unhappy one, and the pair constantly argued. Although they made one last attempt to fix things, all hope of this was lost when Lionel learned that Joyce had a brief fling while she was out of state at her father's funeral.
Shortly afterwards, they divorced, and Lionel decided to move out.
Dahmer's first victim was murdered at this address in June of 1978. At the time, he was staying at the house by himself because his mother and brother were living with relatives in Wisconsin.
On June 18th, 1978, Dahmer spotted 18-year-old Steven Mark Hicks hitchhiking at the side of the road and decided to pick him up. After luring Hicks back to Bath Road by promising him free alcohol, he eventually attacked him with a dumbbell and then strangled him to death.
Notably, this attack occurred after several hours of drinking, at a point when Hicks stated that he was leaving.
Following the murder, Dahmer dismembered his victim's body in the basement before burying it in the wooded area at the back of his house.
A few weeks later, he decided to dig up the remains and remove all of the flesh from the bones. After dissolving the flesh in acid and pouring it down the drain, he ground Hicks' bones up into dust and then scattered them in his back yard.
Dahmer continued to live at this address until July of 1979, when he joined the US Army and was deployed to West Germany.
However, his drinking problem steadily worsened while he was stationed abroad. As a result, the army decided to cut him loose and discharge him.
After a brief period of living back home with his father and his new stepmother, he was eventually sent to live with his grandmother in West Allis, Wisconsin.
It wasn't until ten years later that he moved into his infamous apartment on North 25th Street.

Further information is available in the "Photos" section below.
Dahmer's childhood home address
Below, you will find the address and the GPS coordinates for this location.
GPS coordinates
The latitude and longitude coordinates for the house are:
41.168767, -81.659790
Map
To view directions on how to get there, you can use the Google Maps shortcut below:
Address
The full address for this location is:
4480 W Bath Road
Akron
Ohio
OH 44333
United States
Directions
Dahmer's childhood home is situated between North Hametown Road and North Cleveland Massillon Road in the northwestern suburbs of Akron. It is relatively close to the Bath Nature Preserve and Ghent.
Details about the general area
Akron lies about 20 miles south of Cleveland.
Private Property Warning
This is a private property. It is not a public place. Therefore, you should be respectful and not step foot on the property without permission.
Photos
Photos of the house and other related images.
---
Childhood photographs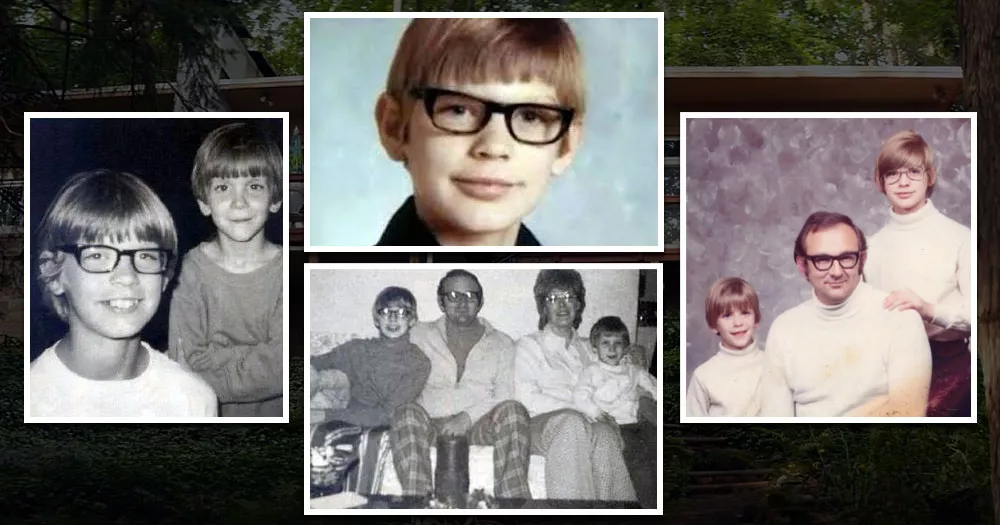 Jeffrey was born on May 21st, 1960, to Lionel and Joyce Dahmer. He had one brother called David, who was six years younger than him.
The two brothers drifted apart following their parents' divorce, as David stayed with his mother.
While he was growing up, Jeffrey reportedly resented his brother, as he felt that their parents gave him more attention. He also didn't like the fact that David was more outgoing and active than he was.
When the gruesome crimes at North 25th Street finally came to light in 1991, David changed his surname and chose to live in anonymity. By that stage, he had a family of his own.
To this day, his whereabouts remain unknown.
Considering the circumstances, it is highly likely that he wants to keep it that way.
Entrance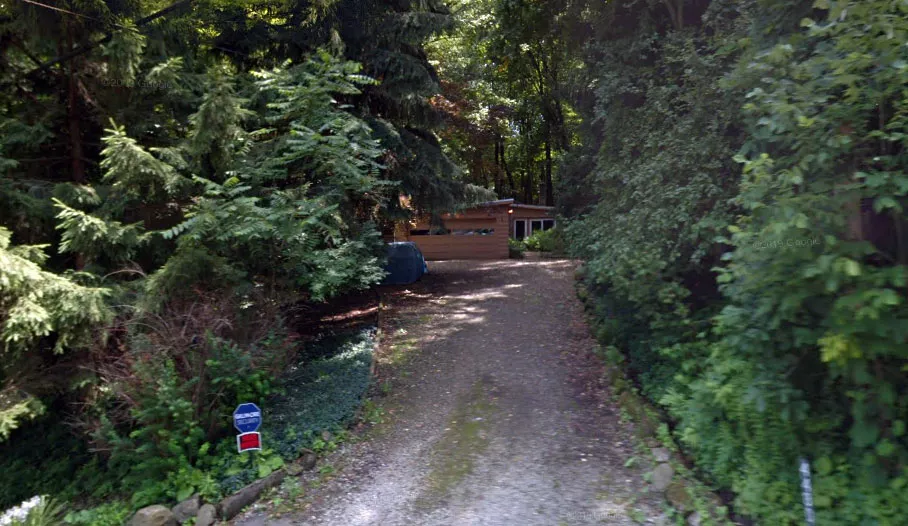 This Google Street View image of the entrance to 4480 W Bath Road was taken in July of 2014.
As you can see, the house is heavily surrounded by trees.
A sign at the front warns passersby not to trespass.
My Friend Dahmer (2017)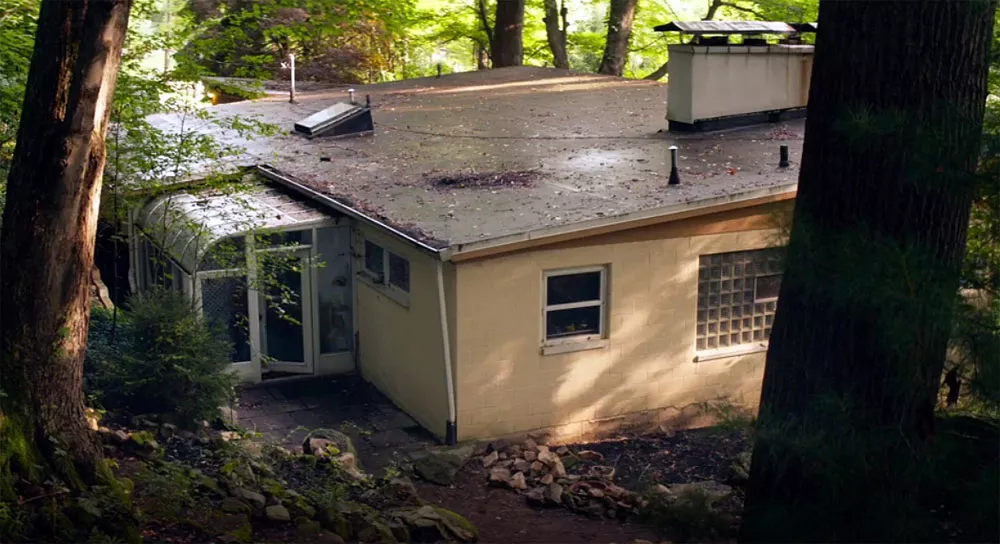 The house was used during the filming of the biographical drama movie "My Friend Dahmer" (2017).
The back of the property is shown at the start of the film.
During the first scene, Jeffrey gets home from school, walks out into his back yard, and then wanders off into the woods.
Steven Mark Hicks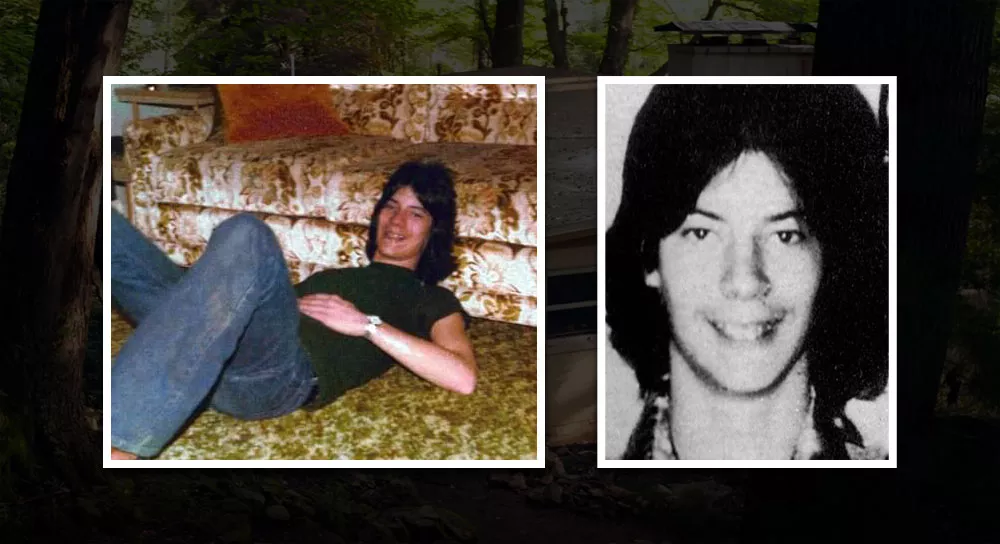 Steven Mark Hicks was Dahmer's first known victim.
He was murdered at this house on June 18th, 1978, just four days before his 19th birthday.
Later, his bones were ground down and scattered at the back of the property.
When Hicks went missing, his family hired a private detective to try and track him down.
His parents didn't find out what happened to their son until 13 years later, when Dahmer finally confessed to the crime.
Closest Locations
Other locations that are relatively close to this address: Roughly 26 miles away.
Serial Killer House in Cleveland, Ohio, United States Roughly 31 miles away.
Crime Location in Lyndhurst, Ohio, United States Roughly 40 miles away.
Serial Killer House in Lorain, Ohio, United States Roughly 86 miles away.
Crime Location in Mount Vernon, Ohio, United States Roughly 126 miles away.
Crime Location in Pittsburgh, Pennsylvania, United States