Jeffrey Dahmer's grandmother's house.
Serial Killer House in West Allis, Wisconsin, United States.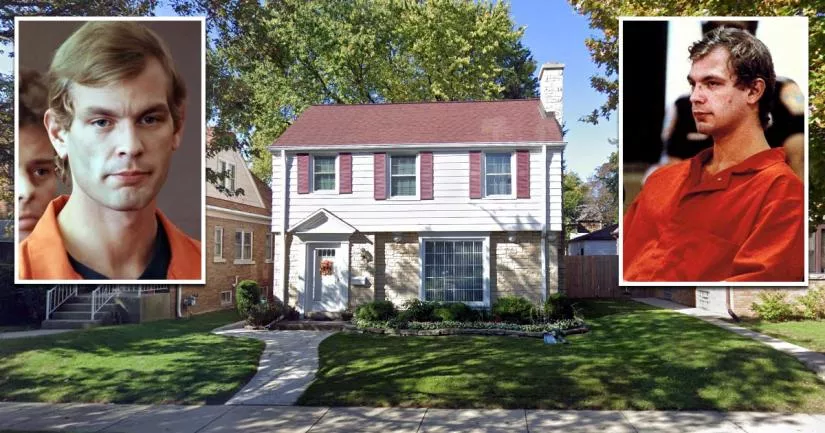 This is the location of Jeffrey Dahmer's grandmother's former house.
It is situated at 2357 South 57th Street in the West Allis suburb of Milwaukee, Wisconsin.
By 1981, Dahmer's life was quickly spinning out of control. The former combat medic had been discharged from the army and was back living with his father, Lionel, and his stepmother, Shari. To make matters even worse, he had a drinking problem and was unable to find a steady job.
Although Jeffrey's father attempted to put him back on the straight and narrow, these efforts did little to curb his drunken behavior.
At some point, it was decided that the 21-year-old needed a drastic change in his life. Instead of wasting away in Ohio, he needed to go someplace else and start over.
In December of 1981, Dahmer was sent to live with his grandmother, Catherine Hughes. At the time, it was hoped that she would be able to get through to him and persuade him to sober up.
Initially, it seemed as though his move to West Allis was a success. Although he didn't stop drinking, he did find a job and help out around the house. He also accompanied her to church.
Unfortunately, it wasn't long before he reverted back to his old behavior.
In 1982, he was arrested after he exposed himself to a group of people at the Wisconsin State Fair Park. Not long after, he was fired from his job as a phlebotomist (a phlebotomist is a specialist in drawing blood).
Although Dahmer committed his first murder at his childhood home, his serial killings began while he was living at this house in West Allis.
In September of 1987, he lured 24-year-old Steven Tuomi to the Ambassador Hotel and then battered him to death.
Following the murder, he put Tuomi's body in a suitcase and brought it back to 2357 South 57th Street, where he spent two hours dismembering it and breaking the bones down into smaller pieces.
From that point on, he started trolling for victims in gay bars and luring them back to his grandmother's residence.
Between January 1988 and March 1989, Dahmer claimed the lives of three victims, two of whom were murdered in the basement.
By the fall of 1988, Catherine Hughes had grown tired of her grandson's drinking and "odd" behavior. She also didn't like the fact that he kept bringing young men back to her house. Consequently, she decided that it was time for the 28-year-old to fly the nest and find a place of his own.
Although Dahmer found an apartment on North 24th Street, it wasn't long before he fell foul of the law. Within two days, he was arrested for drugging and sexually abusing a teenage boy.
In March of 1989, he moved back in with his grandmother while he was awaiting sentencing for the crime. A few days later, he lured 24-year-old Anthony Sears back to the house, strangled him to death, and then dismembered his body in the bathtub.
On May 23rd, 1989, Dahmer was sentenced to one year in jail and five years' probation. However, he was allowed to leave the prison on "day release" as long as he kept his job as a mixer at the Milwaukee Ambrosia Chocolate Factory on North 5th Street.
Ten months later, he was released on parole.
After moving back to West Allis for a short period of time, he eventually found a new place to rent at the Oxford Apartments in Milwaukee.
Where did Jeffrey Dahmer's grandmother live?
Below, you will find the address and the GPS coordinates for this location.
GPS coordinates.
The latitude and longitude coordinates for the house are:
43.001585, -87.984167
Map.
To view directions on how to get there, you can use the Google Maps shortcut below:
Address.
The full address for this location is:
2357 S 57th Street
West Allis
Wisconsin
WI 53219
United States
Directions.
The house is roughly 150 yards south of the intersection between West Lincoln Avenue and South 57th Street. It lies to the north of the Kinnickinnic River Parkway.
Details about the general area.
West Allis is a suburb that lies to the southwest of Milwaukee.
Private property warning.
This is a private property. It is not a public place. Therefore, you should be respectful and not step foot on the property without permission.
Photos.
Photos of the house and other related images.
---
2357 S 57th Street.
This Google Street View image of 2357 S 57th Street was taken in October of 2019.
The Colonial Revival style house was built in 1939. The property was purchased by Jeffrey's grandfather, Herbert Dahmer, on March 22nd, 1939. According to the permit, he paid $5,750.
Victims.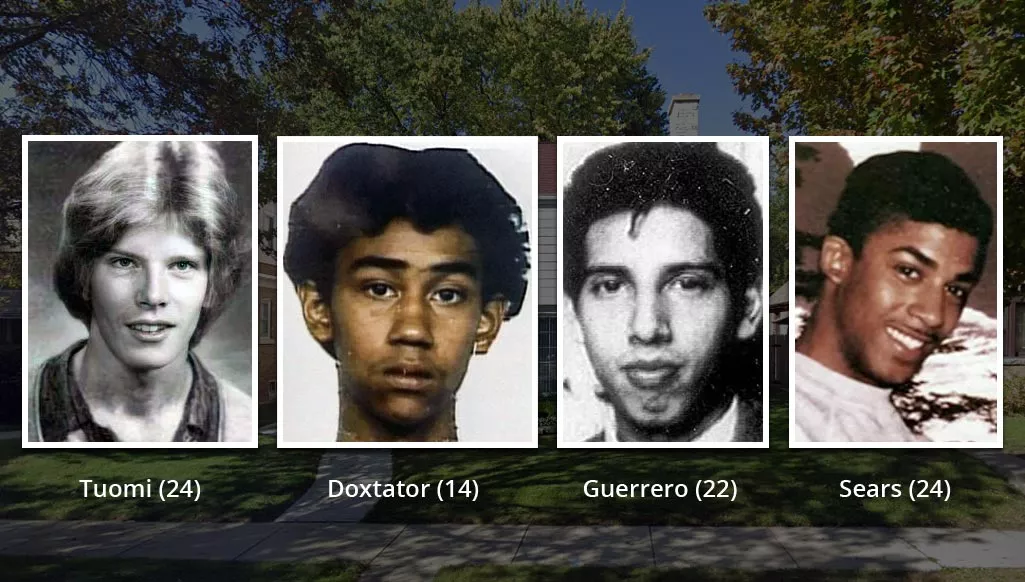 James Doxtator, Richard Guerrero, and Anthony Sears were all murdered and dismembered at this location.
Dahmer also brought Steven Tuomi's body here after he beat him to death at the Ambassador Hotel.
His M.O. was pretty similar in each case. After luring them back to the house, he drugged them with sleeping pills and then strangled them to death.
To hide the evidence, he dismembered their bodies, removed their flesh, and then broke their bones down into smaller pieces using a sledgehammer.
The remains of Tuomi, Doxtator, and Guerroro were never found.
Dahmer preserved Sears' skull and stored it in his work lorker for 9 months. He then brought it with him when he moved to 924 N 25th Street in May of 1990.
Closest locations.
Other locations that are relatively close to this place. Roughly 4 miles away.
Crime Location in Milwaukee, Wisconsin, United States Roughly 4 miles away.
Serial Killer House in Milwaukee, Wisconsin, United States Roughly 4 miles away.
Serial Killer House in Milwaukee, Wisconsin, United States Roughly 4 miles away.
Crime Location in Milwaukee, Wisconsin, United States Roughly 5 miles away.
Crime Location in Milwaukee, Wisconsin, United States