The hotel where Jeffrey Dahmer murdered Steven Tuomi
Crime Scene Location in Milwaukee, Wisconsin, United States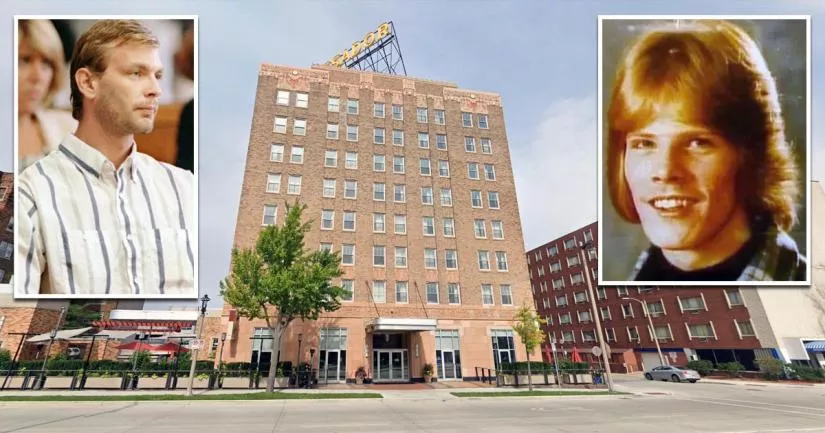 This is the hotel where serial killer Jeffrey Dahmer murdered Steven Tuomi.
It is situated at 2308 West Wisconsin Avenue, near downtown Milwaukee.
By 1987, Dahmer had become a serial rapist who regularly lured drunken men back to the Ambassador Hotel so that he could drug them and sexually assault them. He also reportedly liked to listen to their bodies' internal noises while they were passed out.
On the evening of September 15th, 1987, Dahmer rented a room at the hotel and then set out to visit some of the city's gay bars.
That night, he was at the 219 Club when he struck up a conversation with a 24-year-old restaurant worker named Steven Tuomi.
Tuomi, who was originally from the coastal village of Ontonagon, Michigan, had moved to Milwaukee six years prior.
The pair continued to chat and drink together until Dahmer eventually asked him to go back to his room at the Ambassador Hotel.
Tuomi, who was pretty intoxicated at the time, accepted this invitation.
Once they arrived at the hotel room, Dahmer slipped some sleeping pills into a drink and offered it to him.
According to Dahmer, he didn't actually plan on killing Tuomi. However, the next morning, he woke up and saw that he had drunkenly beaten the young man to death with his bare hands.
Panicked and hungover, he hid the body in a closet and then walked to the nearest mall, where he purchased a suitcase. After shoving the 24-year-old's remains into the suitcase, he proceeded to wheel it down the street and flag down a taxi.
The driver, who helped him load his "luggage" into the vehicle, allegedly joked, "Boy, this is heavy. Have you got a dead body in here?" In response, Dahmer laughed and said, "Yes."
When Dahmer arrived back at his grandmother's house, he left Tuomi's body in the suitcase for a week before he eventually decided that he needed to do something about it.
At that point, he dismembered his victim's remains, removed the flesh and organs, and broke the bones down into smaller pieces using a hammer.
Once he had separated everything out into smaller pieces, he put them into trash bags and left them at the curb.
Following his arrest in 1991, Dahmer readily confessed to the murder.
Sadly, no trace of Steven Tuomi was ever found. By the time the truth finally came to light, three years had passed since his remains were unwittingly thrown into the back of a garbage truck and sent to a local landfill.
To this day, he remains listed as a missing person.

Further information is available in the "Photos" section below.
Where was Steven Tuomi murdered?
Below, you will find the address and the GPS coordinates for this location.
GPS coordinates
The latitude and longitude coordinates for the hotel are:
43.038861, -87.941821
Map
To view directions on how to get there, you can use the Google Maps shortcut below:
Address
The full address for this location is:
The Ambassador Hotel
2308 W Wisconsin Avenue
Milwaukee
Wisconsin
WI 53233
United States
Directions
The Ambassador Hotel sits on the corner of West Wisconsin Avenue and North 24th Street in the Avenues West neighborhood of Milwaukee. It lies 350 yards to the north of the Wisconsin Veterans Memorial Highway.
Photos
Photos of the hotel and other related images.
---
The Ambassador Hotel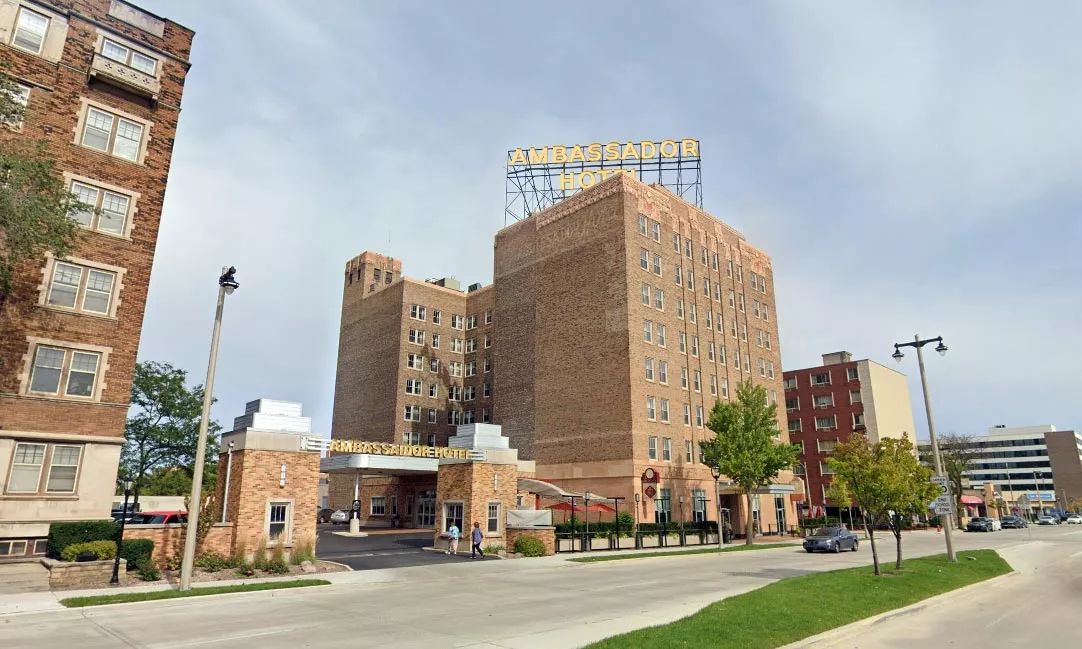 This Google Street View image of the Ambassador Hotel was taken in October of 2019.
During the 1980s, Jeffrey Dahmer regularly lured men back to this spot and then drugged them. Most of the time, they woke up the next morning without realizing what had happened to them.
At the time, it had a reputation for being a seedy flophouse. However, this is no longer the case. During the mid-2000s, the owner spent millions renovating it and restoring it to its former glory.
These days, it is a popular four-star hotel.
Steven Tuomi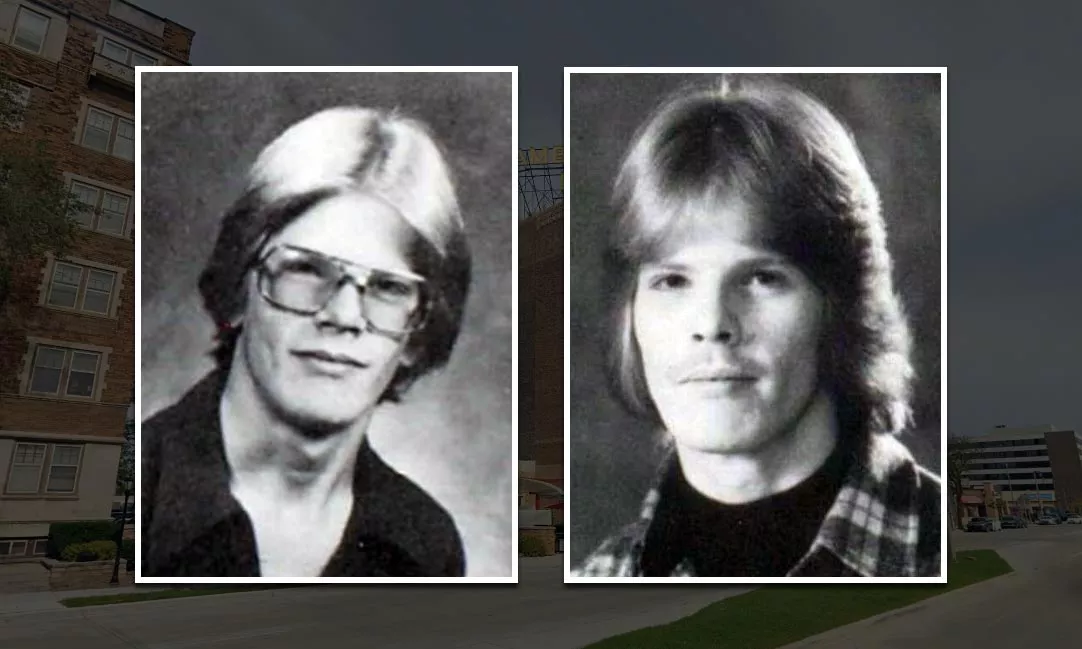 The murder of Steven Tuomi represented a major turning point in Dahmer's development.
Although he had previously strangled Steven Mark Hicks to death at his childhood home in 1978, Tuomi was the first of his serial killings.
From that point on, he was no longer interested in sexually assaulting his victims while they slept. Instead, he began to actively hunt for new victims with the intention of killing them and dismembering their bodies.
Closest Locations
Other locations that are relatively close to this address: Less than a mile away.
Serial Killer House in Milwaukee, Wisconsin, United States Less than a mile away.
Serial Killer House in Milwaukee, Wisconsin, United States Roughly one mile away.
Place of Interest in Milwaukee, Wisconsin, United States Roughly 2 miles away.
Place of Interest in Milwaukee, Wisconsin, United States Roughly 2 miles away.
Crime Location in Milwaukee, Wisconsin, United States