The motel where Richard Cottingham murdered two of his victims
Murder Location in Manhattan, New York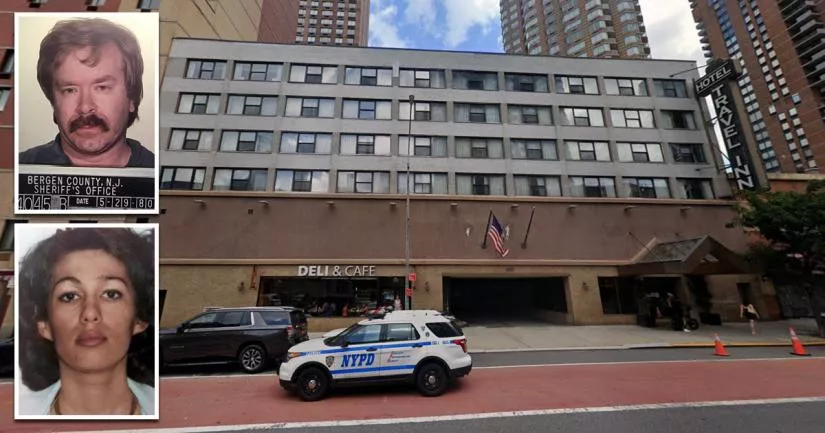 This is the motel where serial killer Richard Cottingham murdered two of his victims.
It is called the Travel Inn hotel, and it is located at 515 West 42nd Street in Manhattan, New York.
On November 29th, 1979, Cottingham rented room 417 using the name "Carl Wilson" and a fake address in Merlin, New Jersey.
The motel had a seedy reputation for prostitution during the 1970s.
It was also within walking distance of the Minnesota Strip, which was a section of 8th Avenue that ran between 42nd Street and 57th Street. The area was named as such because it was frequented by teenage sex workers who had run away from their hometowns in the Midwest.
On the morning of December 2nd, the fire department was called to the Travel Inn motel after a fire broke out in room 417.
Inside, firemen discovered the dismembered remains of two women.
Cottingham had severed their heads and hands before setting their bodies on fire using lighter fluid. He had then taken the severed body parts with him while he was leaving the motel.
The body parts in question have never been found.
The victims were a 22-year-old sex worker named Deedeh Goodarzi and a teenage girl who remains unidentified to this day.
Cottingham was convicted of the murders in July 1984.
During an interview in 2009, he claimed that he dismembered their remains to hinder their identification. At the time, he was worried that Goodarzi could be linked back to him, as he reportedly knew her and had been seen in her presence the night before.
Goodarzi was identified after the police traced her sandals back to a shoe store in Paramus, New Jersey. Suspecting that she might have lived nearby, they began to look at missing person reports in the area.
Not long after, they zeroed in on Goodarzi, who had disappeared after traveling to New York on November 30th, 1979.
At that point, they were able to confirm her identity using her medical records.
The other victim in the motel room remains unidentified, as she had no surgical or identifying marks on her torso. The authorities believe that she was 16–18 years old when she was murdered. Like Cottingham's other victims, she was petite, standing at 5'2" and weighing roughly 110 pounds. She also had the rare blood type A2.
Sadly, she is still listed as a Jane Doe.

Further information is available in the "Photos" section below.
Richard Cottingham: Travel Inn motel address
Below, you will find the address and the GPS coordinates for this location.
Address
515 W 42nd Street, Manhattan, New York, NY 10036, USA
Map
To view directions on how to get there, you can use the Google Maps shortcut below:
GPS coordinates
The latitude and longitude coordinates for the motel are:
40.760101, -73.996126
Directions
The motel is roughly 200 feet west of the corner of West 42nd Street and 10th Avenue. It is a short walk away from Times Square—hence his nickname, "The Times Square Killer."
Photos
Photos of the motel and other related images.
---
Travel Inn motel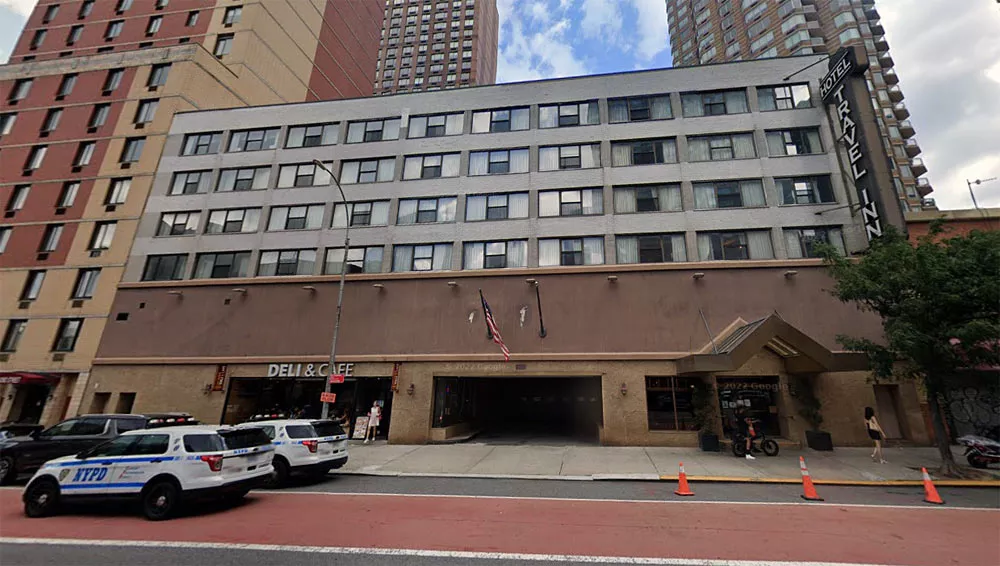 This Google Street View image of the Travel Inn motel was taken in August 2022.
Closest Locations
Other locations that are relatively close to this address: Less than a mile away.
Last Seen Location in Manhattan, New York Roughly one mile away.
Shooting Location in Manhattan, New York Roughly one mile away.
Crime Location in Manhattan, New York Roughly one mile away.
Death Location in Manhattan, New York Roughly one mile away.
Arrest Location in Manhattan, New York