The location where Judith Ramona Veloz was last seen
Place of Interest in Manhattan, New York, United States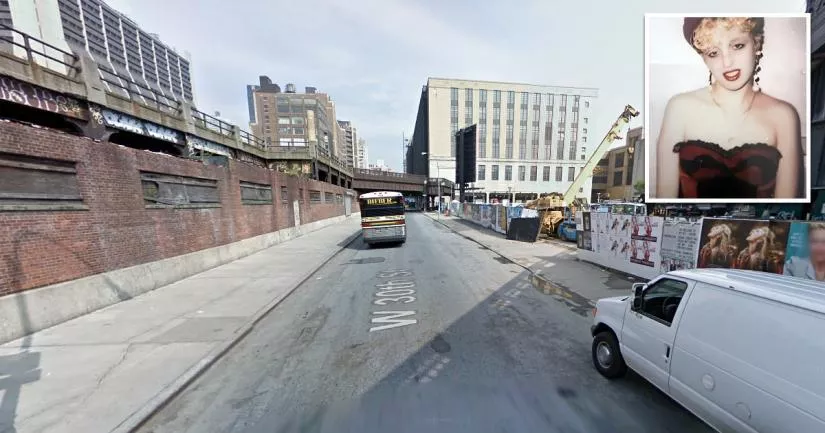 This is the location where 19-year-old Judith Ramona Veloz was last seen.
It is situated on 30th Street, between 10th Avenue and 11th Avenue, in Manhattan, New York.
Veloz, who sometimes used the alias "Aries Jones", grew up in the Bronx. However, at the time of her disappearance, she was living in Edgewater, New Jersey.
The teenager was isolated from her family by a boyfriend who was more than twenty years her senior. After luring Veloz away from her loved ones, he began pressuring her into operating as a sex worker in Manhattan.
Notably, he also had other girls "working" for him.
Sadly, this kind of boyfriend-turned-pimp story is all too common in the sex trade, as these predators make it their business to woo impressionable young women, promise them the world, and then manipulate them into working the streets.
The fact that Veloz became pregnant with his daughter did not change her circumstances, as he continued to act as her pimp even after she had given birth.
Veloz frequently traveled from the couple's home in Edgewater, New Jersey, to work in this area.
She was last seen in the vicinity of 30th Street on Wednesday, March 3rd, 1993.
Although her family reported her disappearance to the NYPD, it seems as though her case was not taken seriously. Similar cases from the same period have shown that the authorities were extremely reluctant to file missing person reports for adults, especially those with links to the sex industry.
In October of 2022, investigators from the Long Island serial killer (LISK) case uploaded Veloz's profile to the NamUs missing person database. However, it remains unclear whether they believe her disappearance is connected.
The teenager's profile was added to NamUs during the same month that the task force officially identified LISK's first known victim, "Fire Island Jane Doe", as Karen Vergata.
Veloz was 5'4" and 110 lbs. The 19-year-old had hazel eyes and naturally brown hair that was dyed strawberry blonde. She had a tattoo of a woman leaning against a lamppost on her right thigh.
Anyone with information about her case should contact the New York State Troopers in Suffolk County at (631) 756-3300.
We'd like to give special thanks to @Catch_LISK on Twitter, who researched many of the details included above.

Further information is available in the "Photos" section below.
Judith Ramona Veloz last seen location
Below, you will find the address and the GPS coordinates for this location.
GPS coordinates
The latitude and longitude coordinates for the street are:
40.752689, -74.002470
Map
To view directions on how to get there, you can use the Google Maps shortcut below:
Address
The full address for this location is:
30th Street
Manhattan
New York
NY 10001
United States
Details about the general area
It is situated in the Hudson Yards neighborhood on the West Side of Midtown Manhattan.
Photos
Photos of the street and other related images.
---
Veloz was last seen near 30th Street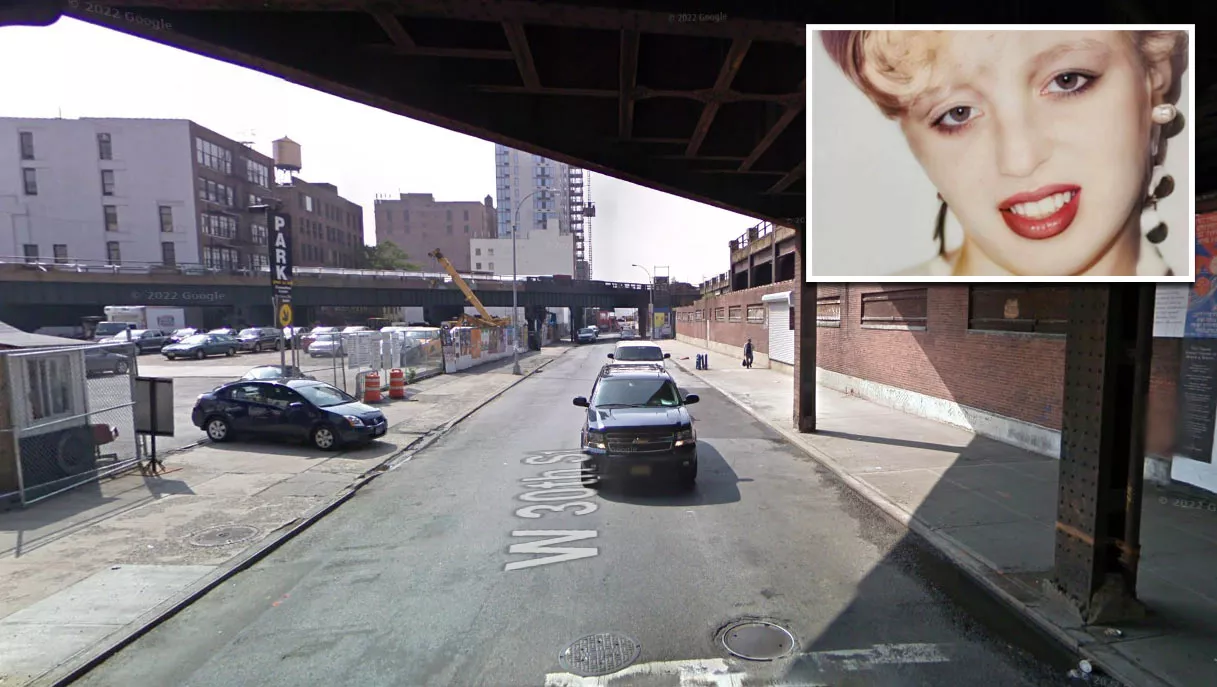 This Google Street View image of 30th Street between 10th and 11th Avenue was captured in May of 2009.
Please note that the photograph of Judith Ramona Veloz in the top-right corner has been digitally enhanced.
Now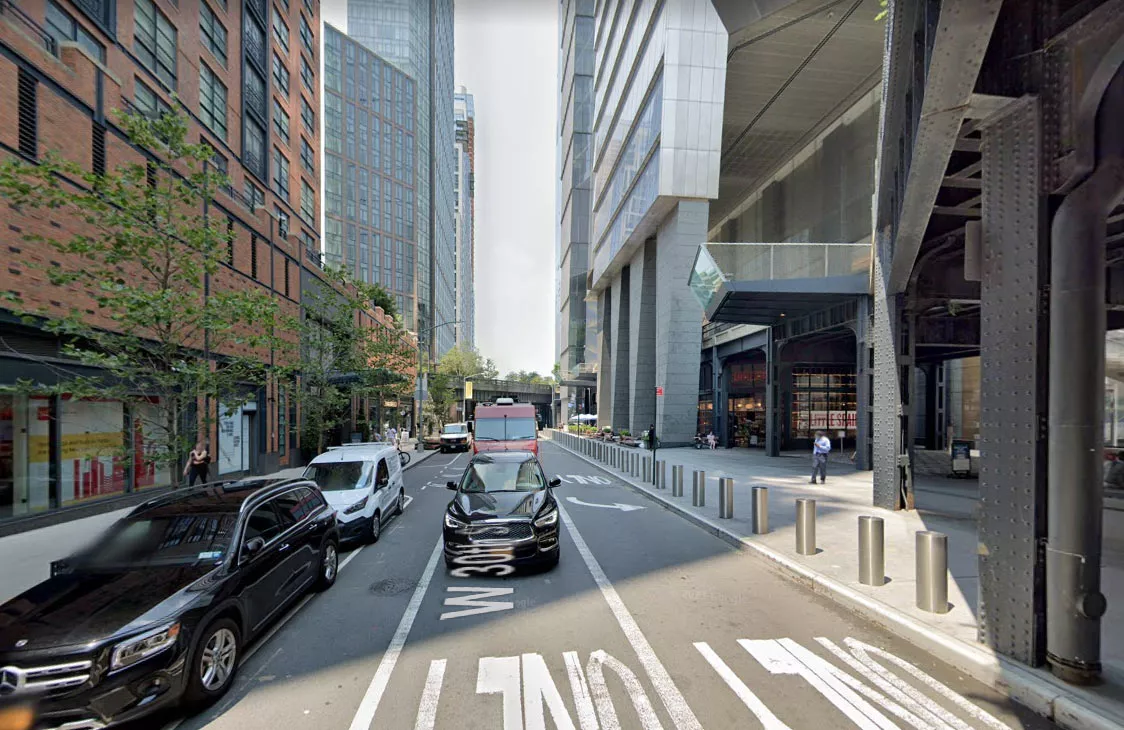 This section of 30th Street has changed dramatically since 2014, as the Hudson Yards rezoning plan led to the area being completely redeveloped.
These days, it is home to a residential skyscraper called 15 Hudson Yards and an adjoining cultural center called The Shed.
Closest Locations
Other locations that are relatively close to this address: Less than a mile away.
Crime Location in Manhattan, New York, United States Roughly one mile away.
Place of Interest in Manhattan, New York, United States Roughly one mile away.
Crime Location in Manhattan, New York, United States Roughly one mile away.
Place of Interest in Manhattan, New York, United States Roughly one mile away.
Crime Location in Manhattan, New York, United States