Sid Vicious' death location
Place of Interest in Manhattan, New York, United States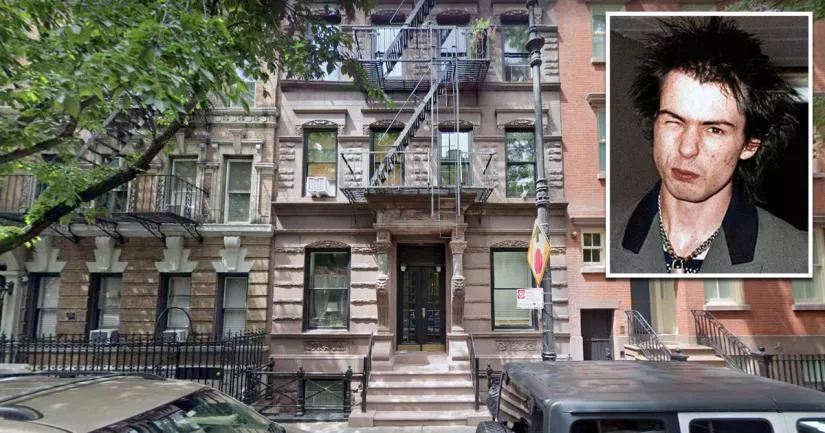 This is the location where Sid Vicious died from an overdose.
It is situated at 63 Bank Street in Manhattan, New York.
The punk icon's downfall began on October 11th, 1978, after his girlfriend, Nancy Spungen, was found stabbed to death in their hotel room.
Initially, Vicious admitted that he had killed Spungen. However, he later claimed that he didn't remember the incident because he had been drugged up on barbiturates.
During questioning, he reportedly changed his story a number of times.
Following Spungen's death, he was charged with second-degree murder and released on bail.
On December 7th, the Sex Pistols bassist was arrested for assaulting a man named Todd Smith at the Hurrah nightclub on West 62nd Street. As a result, he was charged with assault, sent to Rikers Island, and forced to complete a detoxification program.
During a court hearing on January 18th, 1979, the judge presiding over Vicious' assault case surprised everyone by allowing him to be released on bail. This shocked most observers, as the bassist was already out on bail for the murder of Nancy Spungen when the nightclub attack occurred.
Essentially, this meant that Vicious had now been granted bail for two serious charges that had occurred only two months apart.
Vicious was allowed to leave prison on February 1st, after the completion of his detoxification program.
After arriving back in Manhattan, he met a friend named Peter Gravelle, whom he asked to source some heroin.
The musician's friends and family were so happy that he had been unexpectedly released on bail that they decided to celebrate by throwing a small dinner party.
That evening, the group gathered at an apartment in this building at 63 Bank Street. The apartment belonged to an aspiring actress named Michele Robison, whom Vicious had recently started dating.
Notably, Vicious' mother, Anne Beverley, was also present. Beverley was a longtime heroin addict who was so consumed by the drug that she reportedly showed very little interest in her son's life.
The group had spaghetti for dinner and drank a few beers. However, things changed for the worse after the bassist's friend, Gravelle, arrived with the heroin that he had been asked to get.
At that point, Vicious began shooting up.
Although he reportedly overdosed early in the night, the group managed to get him walking again before putting him to bed. His girlfriend, Robison, also allegedly gave him a number of quaaludes to help him sleep.
The following morning, Vicious was found dead in his girlfriend's bed.
He was only 21 years old.
Later, his mother revealed that she had discovered a suicide note in his pocket, which read:
"We had a death pact [referring to Nancy Spungen]. I have to keep my half of the bargain. Please bury me next to my baby. Bury me in my leather jacket, jeans, and motorcycle boots. Goodbye."
The veracity of this note is strengthened by a similar letter that he wrote to Nancy's mother, Deborah Spungen. According to Deborah, Vicious told her that he had promised to commit suicide if Nancy ever died.

Further information is available in the "Photos" section below.
Where did Sid Vicious die?
Below, you will find the address and the GPS coordinates for this location.
GPS coordinates
The latitude and longitude coordinates for the building are:
40.736824, -74.004313
Map
To view directions on how to get there, you can use the Google Maps shortcut below:
Address
The full address for this location is:
Apartment 1B
63 Bank Street
Manhattan
New York
NY 10014
United States
Directions
The apartment building where Sid Vicious died is situated in the West Village neighborhood of Manhattan. It is roughly 260 yards (240 meters) west of the intersection between Bank Street and Greenwich Avenue. It is a short (5–10 minute) walk from Washington Square Park.
Details about the general area
West Village is situated in the Greenwich Village neighborhood of Lower Manhattan.
Private Property Warning
This is a private property. It is not a public place. Therefore, you should be respectful and not step foot on the property without permission.
Photos
Photos of the building and other related images.
---
63 Bank Street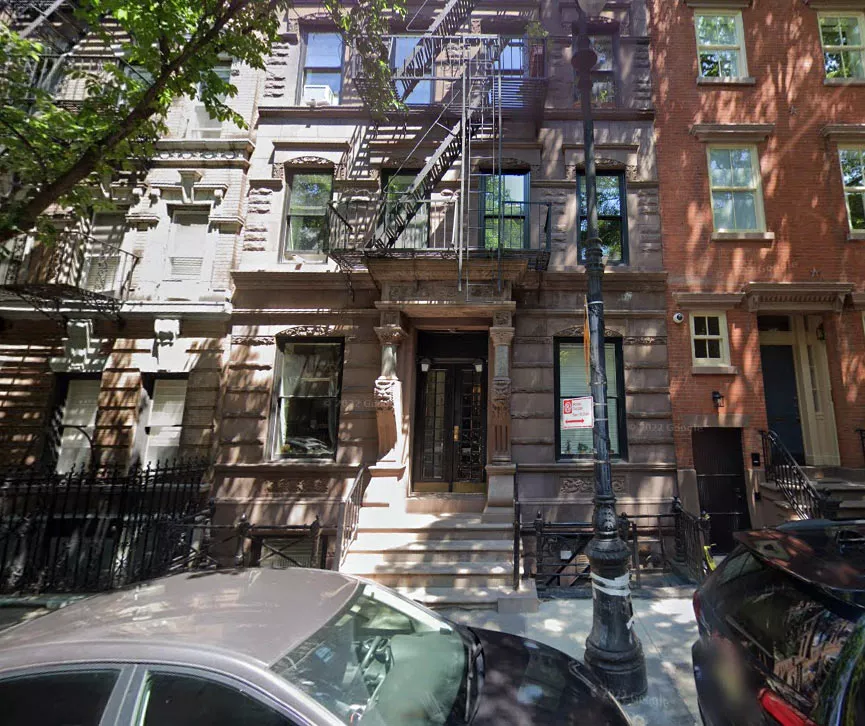 This Google Street View image of 63 Bank Street was taken in July of 2022—more than forty years after Sid Vicious died from a heroin overdose.
His girlfriend, Michele Robison, owned apartment 1B on the ground floor.
Following his death, she changed her name to Jessica Ronson.
His mother, Anne Beverley, died from a heroin overdose in September of 1996.
This location belongs to the following categories:
Celebrities
Closest Locations
Other locations that are relatively close to this address: Less than a mile away.
Filming Location in Manhattan, New York, United States Less than a mile away.
Place of Interest in Manhattan, New York, United States Roughly one mile away.
Place of Interest in Manhattan, New York, United States Roughly one mile away.
Crime Location in Manhattan, New York, United States Roughly one mile away.
Place of Interest in Manhattan, New York, United States