The hotel where Ted Bundy murdered Lynette Culver
Crime Scene Location in Pocatello, Idaho, United States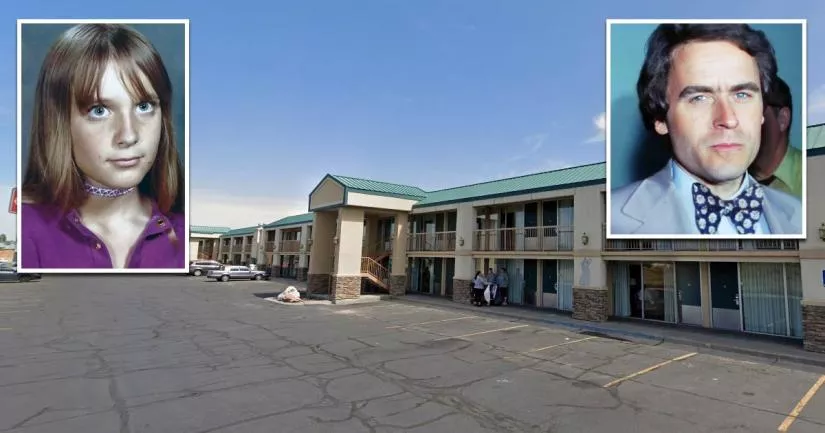 This is the hotel where serial killer Ted Bundy murdered 12-year-old Lynette Dawn Culver.
At the time, it was a Holiday Inn. These days, it is called Peak Extended Stay.
On May 5th, 1975, Bundy drove to Pocatello, Idaho, where he checked into the Holiday Inn on Bench Road.
After being given a room at the back, he immediately set out to find his next victim.
One month previously, he had abducted and murdered Denise Lynn Oliverson in Grand Junction, Colorado. However, four weeks had passed since that attack, and he was now growing anxious to satisfy his deviant fantasies.
It was unseasonably cold when Bundy arrived in the Gem State. Historical weather data for May 5th, 1975, shows that the temperature in Pocatello ranged between 38°F and 42°F (3-5°C). There were also frequent rain and sleet showers.
The unfavorable weather, combined with his lack of knowledge of the area, made it extremely difficult for him to troll for a victim. Although he reportedly approached a number of women, these abduction attempts did not progress far enough to raise any kind of suspicion. Instead, it seems as though his requests for "help" were quickly turned down.
Consequently, his first day ended in failure, and he eventually decided to return to the Holiday Inn empty-handed.
The next day, on May 6th, 1975, Bundy parked his Volkswagen Bug outside of the Alameda Junior High School on McKinley Avenue. After seeing Culver walking along by herself, he decided to approach the young girl and strike up a conversation.
At that point, he somehow managed to lure her back to his vehicle.
Judging by his other crimes, it is likely that Bundy convinced Culver to accompany him by using one of his various ruses. For example, he may have pretended to be a police officer or a family friend who had been sent there to pick her up.
When the young girl jumped into the Bug, the pair made small talk as Bundy drove back towards the Holiday Inn.
Little is known about what happened afterwards.
Shortly before his execution in 1989, Bundy confessed to murdering the 12-year-old. Although he did not provide many details, he did state that he drowned Culver in the bathtub in his hotel room.
Afterwards, he placed her remains in the trunk of his car and drove north, where he eventually stopped to dump her body in the Snake River.
Sadly, her body has never been found. To this day, she remains listed as a missing person.
Although Culver was Bundy's first preteen victim, she was not his last. Almost three years later, he abducted 12-year-old Kimberly Leach from her school in Lake City, Florida.

Further information is available in the "Photos" section below.
Lynette Culver crime scene location
Below, you will find the address and the GPS coordinates for this location.
GPS coordinates
The latitude and longitude coordinates for the hotel are:
42.900194, -112.435595
Map
To view directions on how to get there, you can use the Google Maps shortcut below:
Address
The full address for this location is:
1399 Bench Road
Pocatello
Idaho
ID 83201
United States
Directions
The hotel sits on the eastern side of the Veterans Memorial Highway in Pocatello. It is situated on Bench Road, which is accessible via Creek Road.
Details about the general area
Pocatello is situated in Bannock County, in the southeast of Idaho. It is roughly 60 miles north of the state line with Utah.
Photos
Photos of the hotel and other related images.
---
Hotel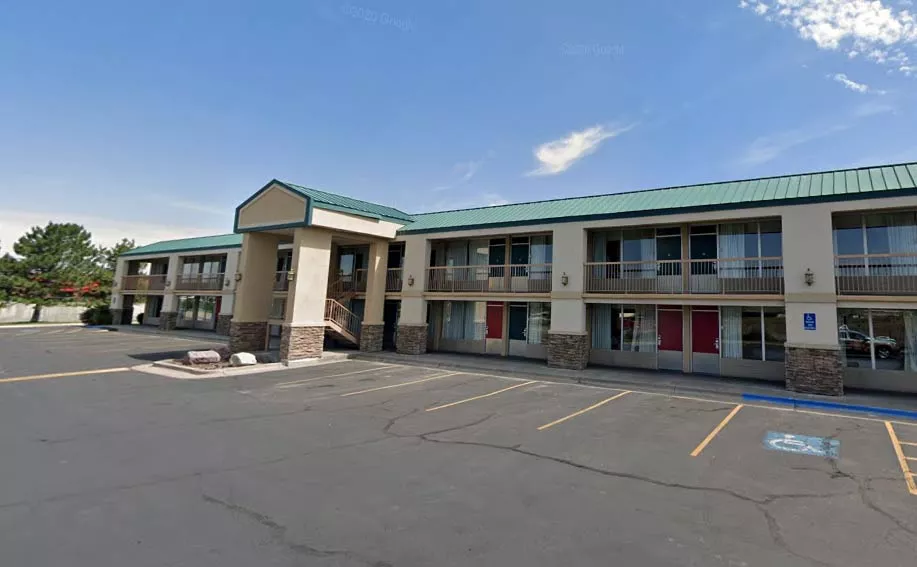 This Google Street View image was taken in July of 2019, when it was called the Clarion Inn. However, since then, it has been rebranded as Peak Extended Stay.
After checking in with a fake name, Bundy was given a room at the back of the hotel.
Bundy did not tell investigators how he managed to get Culver into his room. It is likely that he concocted a credible story that made sense to the young girl. For example, he might have claimed that he needed to collect something or that someone she knew was waiting inside.
If she did sense that something was off, she may have felt hesitant to speak up and express any doubts.
Route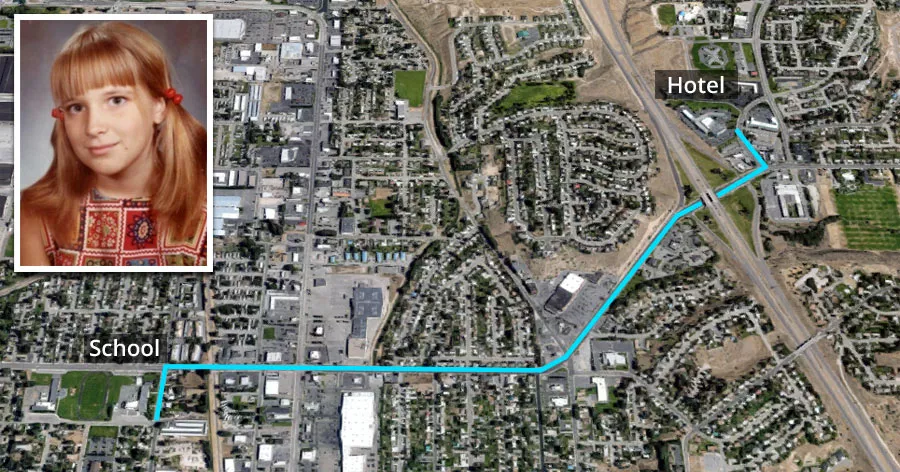 This aerial image shows the route that Bundy would have taken after picking up Lynette Culver.
The distance between Alameda Junior High School and the Holiday Inn hotel was exactly 1.7 miles. It would have taken him roughly seven minutes to drive between these two locations.
Bad leads

The police were initially misled by reports that the 12-year-old had taken a bus to the Indian reservation at Fort Hall, which is just north of Pocatello.
However, it seems that this information was either false or inconsequential to the case.
Confession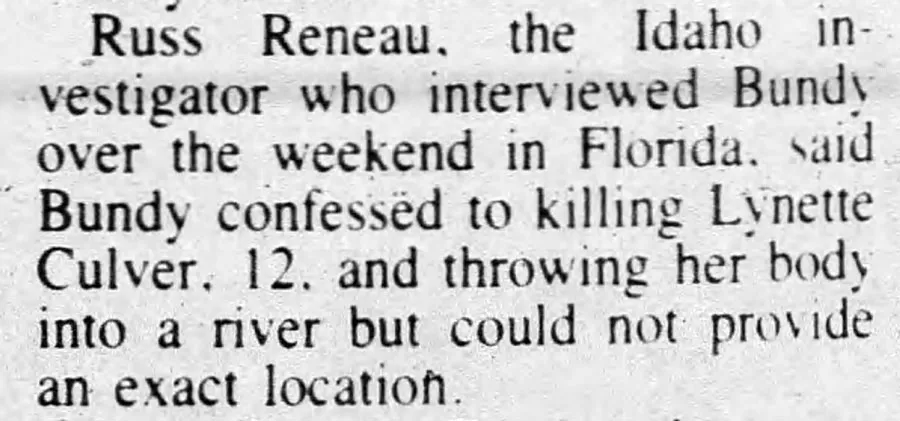 This newspaper clipping from the Leader-Telegram was published on January 28th, 1989—four days after Ted Bundy was strapped into an electric chair and executed.
Although Bundy claimed that he dumped Culver's body in the Snake River, he was unable to give investigator Russ Reneau an exact location. As a result, the authorities did not have enough information to warrant a search.
During his confession, he was also able to provide Reneau with details about Culver's personal life that weren't known to the general public.
This proved that he had been speaking to the victim.
Alameda Junior High School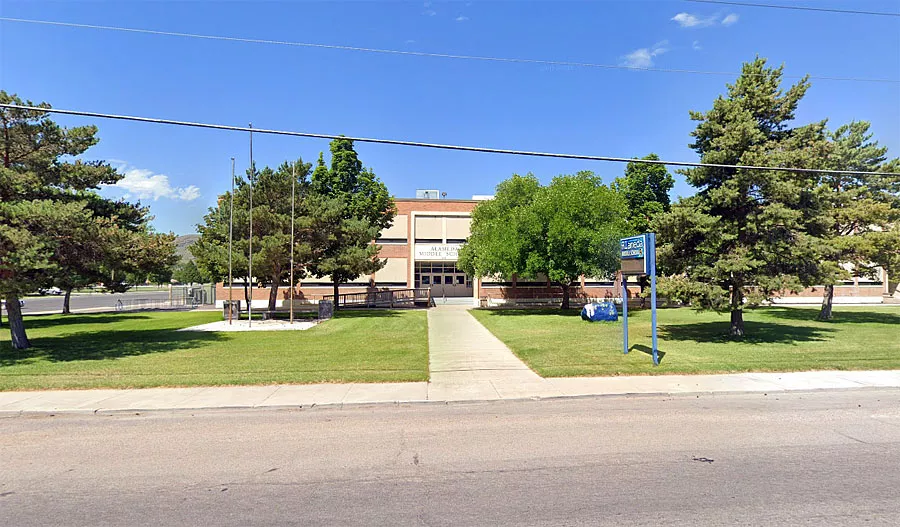 The young girl disappeared after leaving the Alameda Junior High School at around noon.
Turner Hall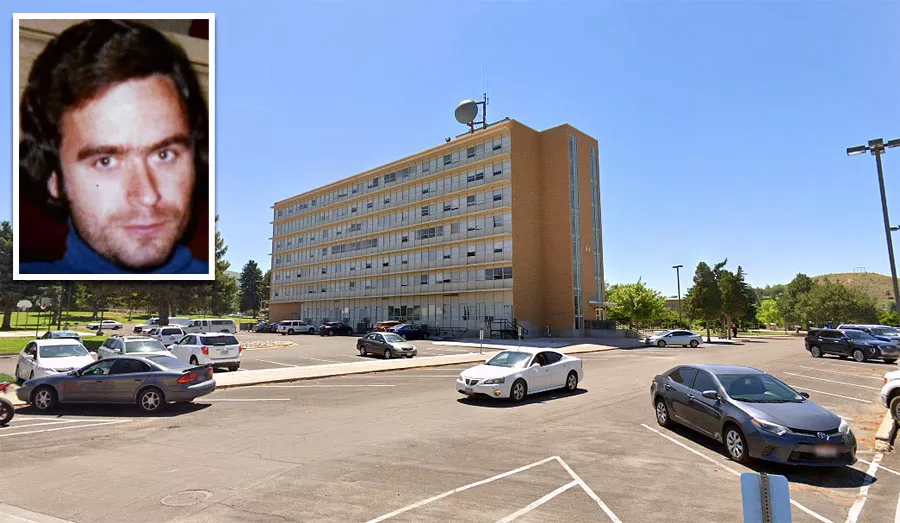 On his first day in Pocatello, Bundy entered the Turner Hall dormitory building on Memorial Drive.
At the time, it was a women's dormitory, and men were not allowed inside without permission.
Shortly after he entered the building, an authority figure spotted him and ordered him to leave.
His decision to enter Turner Hall may have been motivated by the cold weather. Because it was cold and wet, many young women would have opted to stay inside.
The potential victims that he did encounter outside were obviously in no mood to brave the elements and follow a strange man back to his car.
Coordinates: 42.866499, -112.429467
Snake River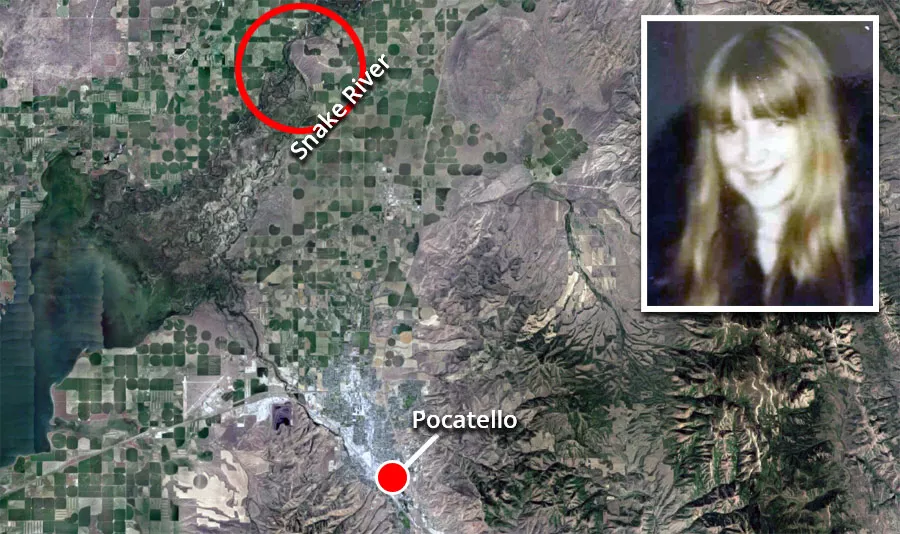 If Bundy's confession was accurate, then it means that he traveled about 15 miles north before dumping Culver's body in the Snake River.
Sadly, given the passage of time, it is unlikely that her remains will ever be found.
Visualize
There is more than one location associated with this entry. To view all of these places on the same map, you can use the following feature:
Closest Locations
Other locations that are relatively close to this address: Roughly one mile away.
Crime Location in Pocatello, Idaho, United States Roughly 5 miles away.
Crime Location in Pocatello, Idaho, United States Roughly 78 miles away.
Filming Location in Preston, Idaho, United States Roughly 176 miles away.
Crime Location in Bountiful, Utah, United States Roughly 187 miles away.
Serial Killer House in Salt Lake City, Utah, United States