The alley where Raonaid Murray was murdered
Crime Scene Location in Glenageary, Dublin, Ireland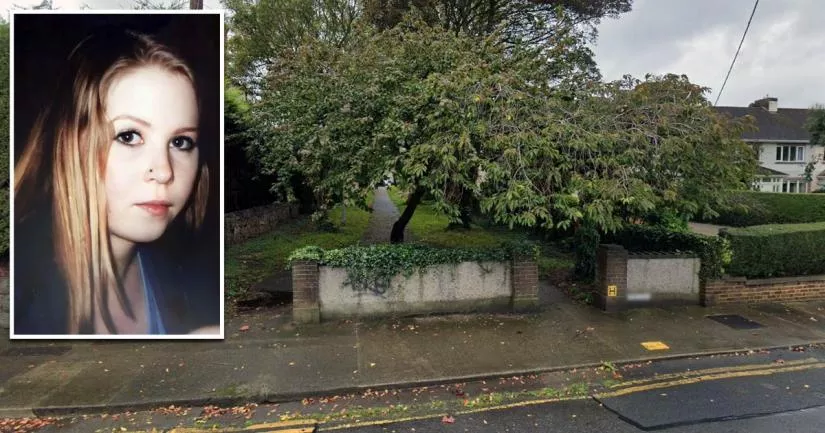 This is the laneway where Raonaid Murray was stabbed to death.
It is situated on Silchester Road in Glenageary, Dublin.
Her unsolved murder is one of Ireland's most infamous cold cases. At the time, it received a significant amount of national news coverage.
Murray left work at 9 p.m. on Saturday, September 4th, 1999, and spent the next two hours drinking with her friends at Scott's pub on Georges Street in Dún Laoghaire.
At around 11.20 p.m., she left the pub to walk back to her house in Silchester Park.
Her plan that night was to go home, freshen up, and then rendezvous with her friends at a popular nightclub called Paparazzi.
The route between Scott's pub and her house was 1.5 km long—a distance that takes roughly 15–20 minutes by foot. However, that night, it took her roughly 40 minutes to reach the lane.
This indicates that there is a considerable 20–30 minute portion of Murray's journey that remains unaccounted for.
Investigators believe that the 17-year-old began arguing with someone in this laneway at around midnight.
A group of friends in a nearby garden recalled hearing a woman shouting "go away" and "f*ck off." They also heard the woman screaming.
Murray was slashed and stabbed multiple times by her attacker before she eventually collapsed and died from blood loss. The murder weapon, which has never been found, is believed to have been a short kitchen knife.
Murray's body was discovered roughly 30 minutes later by her sister, Sarah, who was returning home from a night out with her friends.
The motive behind the murder has never been established, as Murray was not sexually assaulted and none of her personal belongings were stolen.
This led investigators to believe that the teenager knew her attacker.
Although detectives originally suspected that her killer may have been a man with "Oasis-style hair", a 2023 article in The Sunday Times reported that he had been located by detectives and ruled out (this fact was never made known to the public).
Investigators are currently leaning towards the theory that the crime was committed by a female. Female DNA was found underneath Murray's fingernails, and a young woman between the ages of 16 and 23 was seen close to the crime scene.
The "lack of force" used in the killing also pointed towards a female, as many of the thrusts failed to penetrate her clothes.
Sadly, despite nearly 10,000 interviews and 14 arrests, Murray's assailant has never been found.
The case remains unsolved to this day.

Further information is available in the "Photos" section below.
Raonaid Murray crime scene location
Below, you will find the address and the GPS coordinates for this location.
GPS coordinates
The latitude and longitude coordinates for the alley are:
53.282205, -6.130633
Map
To view directions on how to get there, you can use the Google Maps shortcut below:
Address
The full address for this location is:
Silchester Road
Glenageary
Dublin
Ireland
Directions
The entrance to the lane is situated on Silchester Road in Glenageary. It is roughly 2 km from the center of Dún Laoghaire.
Photos
Photos of the alley and other related images.
---
Silchester Road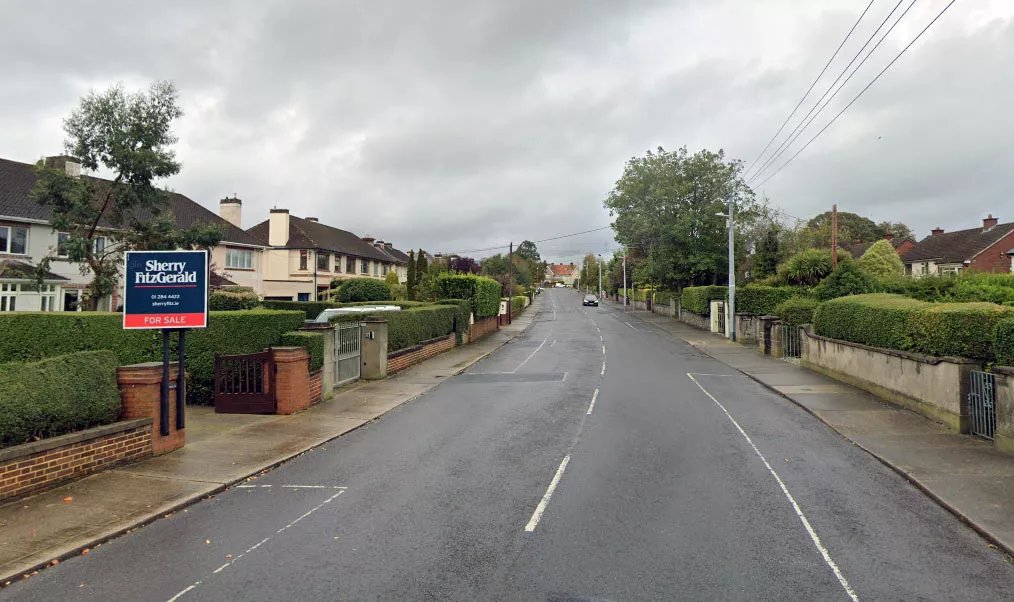 It is likely Murray walked down Silchester Road before she reached the northern entrance to the lane. It is not known whether she was by herself or accompanied by someone else.
Theories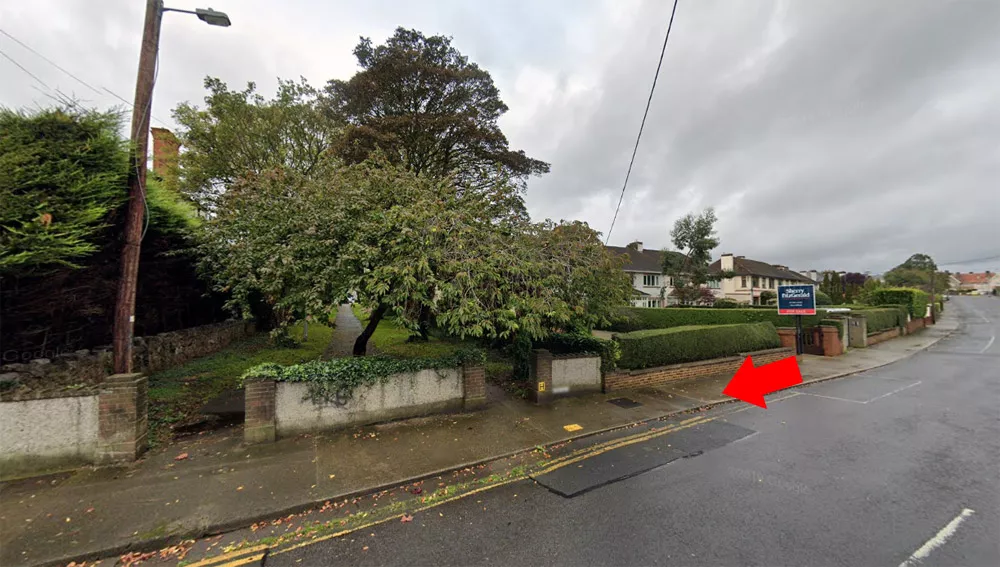 This Google Street View image shows the northern entrance. After reaching the lane, she was accosted by someone, whom she told to "f*ck off" and "go away."
It is unknown whether Murray met this person in the lane or if they accompanied her there.
There are a number of different scenarios.
The first one is that her killer was simply in the area at the time. For example, they may have been passing through the lane or hanging around one of the entrances.
The second is that she was being followed by someone who saw this secluded location as an opportunity to "close the gap" and accost her. If they knew her, then they might have been aware that she was only a few hundred yards away from reaching her house.
The third possibility is that Murray crossed paths with someone she knew while she was walking home that night. If that was the case, then the person in question may have accompanied her down Silchester Road. This person may have even seemed relatively benign until they reached the dark and sheltered alleyway.
Although no valuables were taken, it would be foolish to completely rule out the possibility that this was a robbery gone wrong. For example, actor Sal Mineo was stabbed in the chest by a mugger who panicked after he started calling out for help. At that point, his killer fled the scene without taking any valuables.
Another theory is that Murray was murdered by a scorned "lover" or a male whom she rejected. If she was accompanied along Silchester Road by a "suitor", then he may have reasoned that the secluded alley was the best place to either attack her or "try his luck."
It is also possible that her killer was a woman who was attempting to settle a personal grudge.
A cold case review identified a woman that Murray had broken off contact with due to an earlier disagreement. The woman in question was described as "violent." Furthermore, she left Ireland one year after the murder and was still living abroad in 2009.
Southern entrance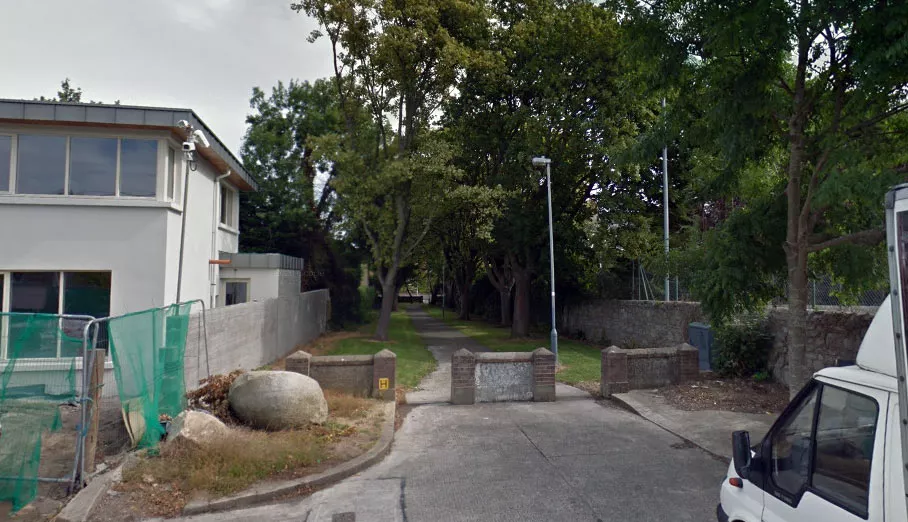 This Google Street View image shows the southern side of the lane. It was taken at Silchester Crescent in August of 2014.
This is the entrance where the teenager lost consciousness and collapsed.
Aerial image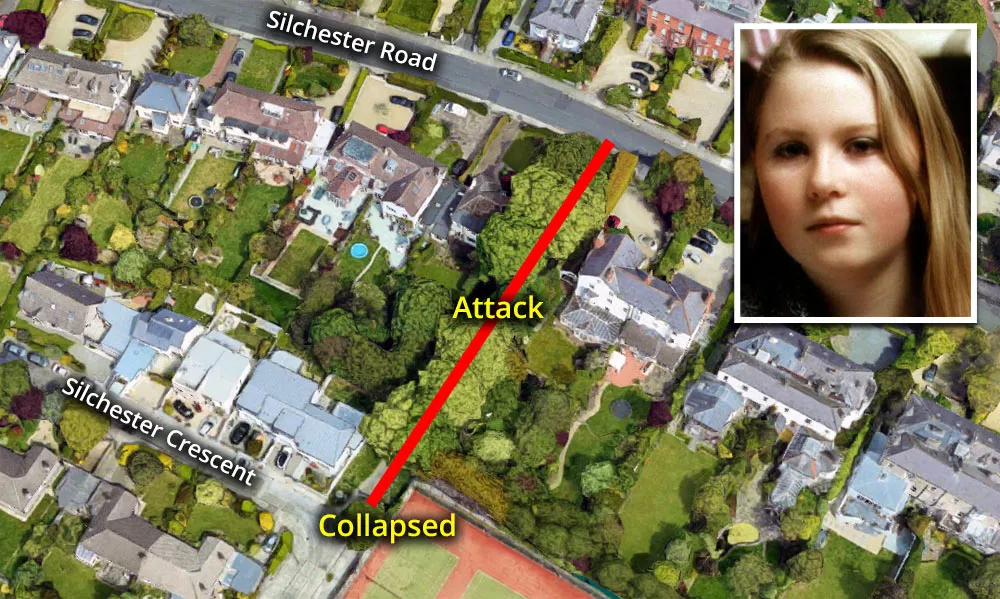 This is an aerial image of the lane, which is roughly 90 meters long and sheltered by trees.
That night, it is likely that Murray walked east along Silchester Road.
Detectives believe that she was attacked somewhere in the middle of the laneway. She then staggered southward and collapsed near Silchester Crescent.
Meanwhile, her attacker turned around and fled north, towards the entrance at Silchester Road.
Crime scene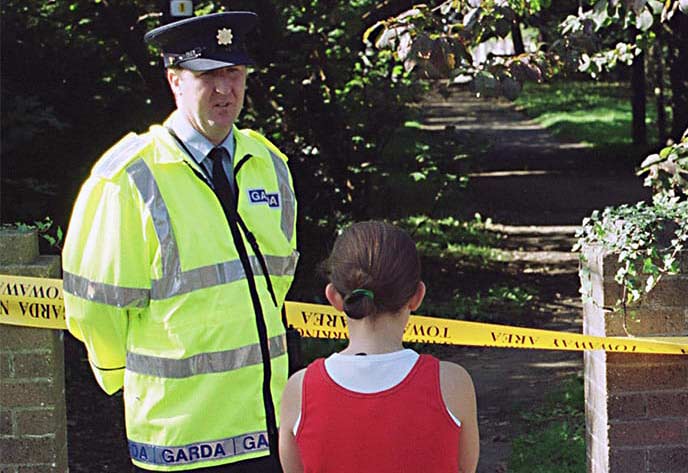 This photograph shows a member of the An Garda Síochána standing guard at the entrance of the crime scene.
Scott's pub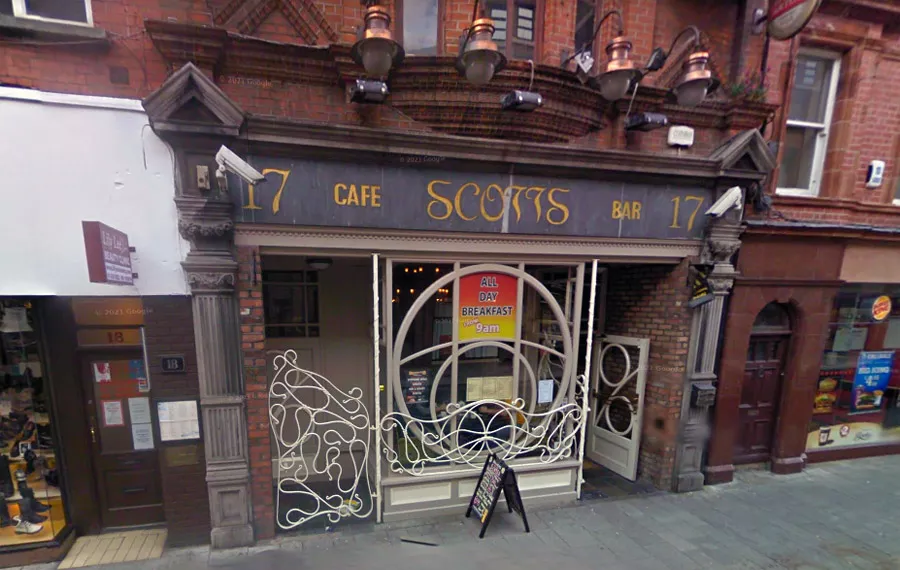 Scott's pub was situated at 17 Upper George's Street in Dún Laoghaire.
Murray drank here with her friends before leaving at 11.20 p.m. That night, she was planning on walking home so that she could freshen up and change out of her work clothes. After that, she was going to meet up with a friend at a local nightclub called Paparazzi.
Coordinates: 53.291778, -6.135131
Murray's Route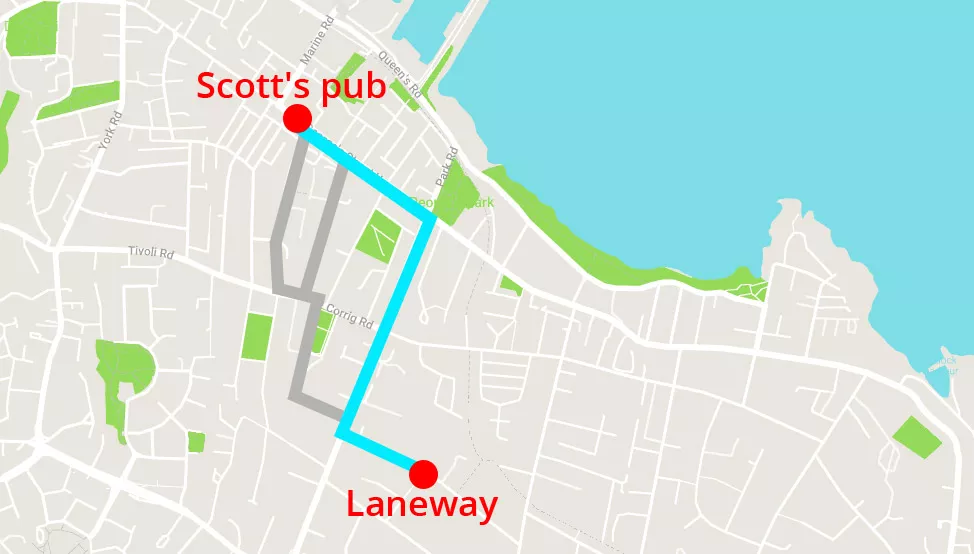 The map above shows the most likely routes that Murray would have taken.
The distance between Scott's pub and the laneway is 1.5 km, which is a 15-minute walk.
Although we've highlighted the shortest route in blue, there is no way of telling which one she took. This is because the other two routes (colored in gray) are roughly the same length.
If she left the pub at 11.20 p.m., then she should have reached the laneway by 11.35 p.m.
However, the attack took place between 12 a.m. and 12.10 a.m. This means that there is a sizeable chunk of her time that remains unaccounted for.
Suspect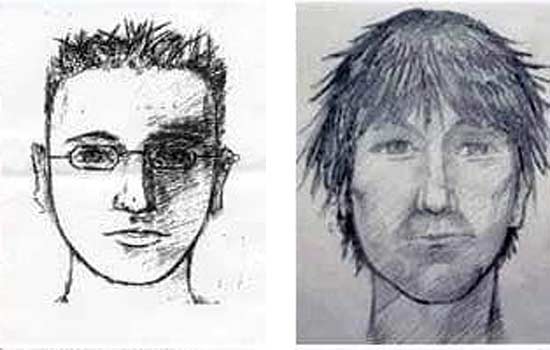 These are two artists' impressions of the initial suspect with the "Oasis-style hair". The sketches are based on two separate sightings that occurred roughly five weeks apart.
The timeframe may explain the difference in hairstyle.
In 1999, RTE News reported that a witness saw a girl resembling Murray arguing with this man at 11.53 p.m. It was also noted that she was seen by herself roughly 10 minutes later.
However, this witness account doesn't square up with a 2008 press release from the An Garda Síochána.
The 2008 press release implicitly states that the teenager was last seen near Scott's pub at 11.20 p.m. and that her last movements are still unaccounted for. This suggests that they were unable to confirm the 1999 sighting or that investigators simply lost confidence in it.
In August of 2023, a Sunday Times article by John Mooney said that this man had been found and ruled out. Notably, this fact was never made known to the public.
Corrig Avenue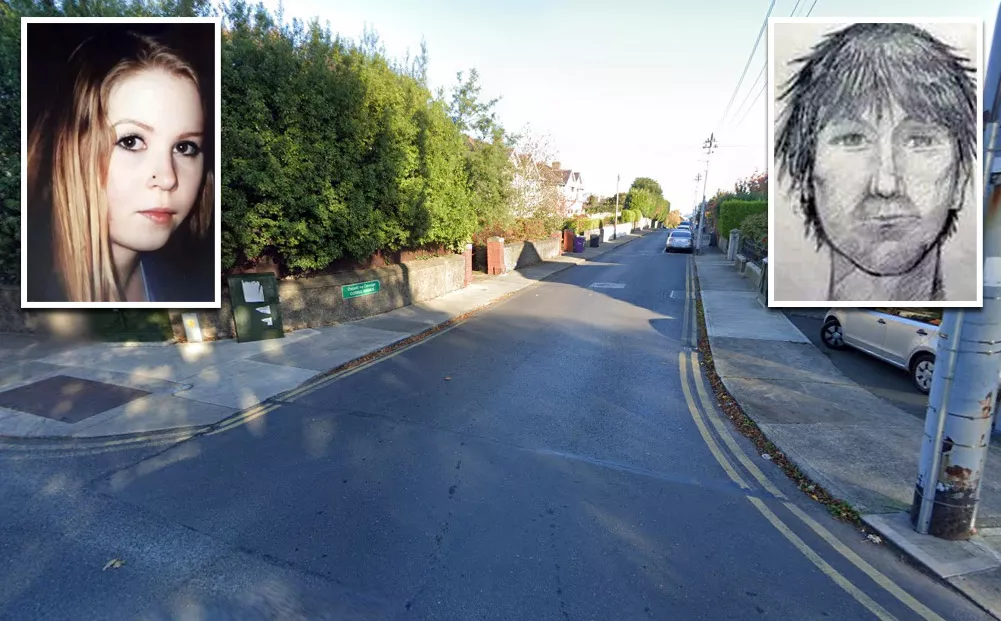 A witness claimed that they saw a girl resembling Murray arguing with a man who had a "Noel Gallagher" style haircut.
This sighting reportedly occurred at the top of Corrig Avenue, near the junction with Corrig Road. At the time, it was 11.53 p.m., which would have been roughly 33 minutes after she left Scott's pub.
This location is situated along one of the possible routes that the teenager would have taken that night.
Coordinates: 53.287340, -6.134773
Possible sighting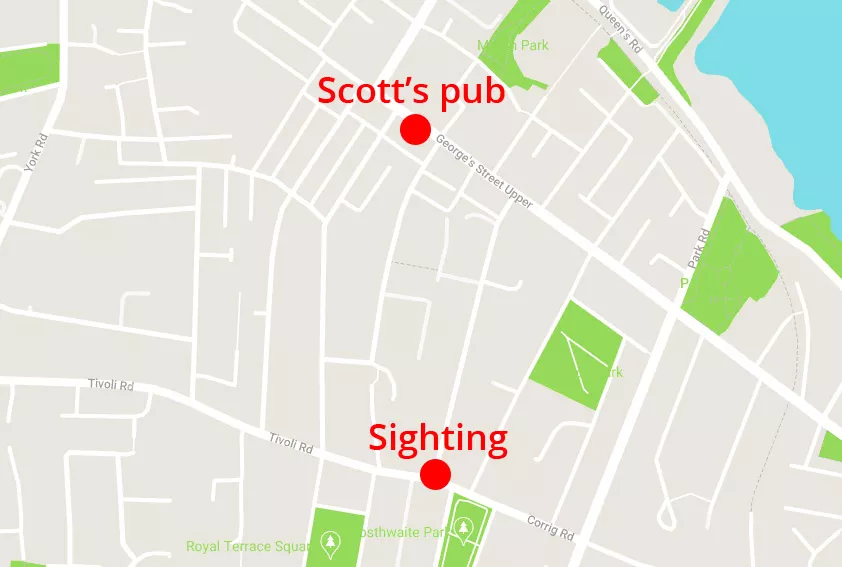 This map highlights the distance between the pub and the junction between Corrig Avenue and Corrig Road.
It takes the average person about 4–6 minutes to walk between these two locations.
This means that the teenager should have reached the top of Corrig Avenue by 11.26 p.m.
If the witness did see Murray at 11.53 p.m., then it suggests that the 17-year-old was arguing with this man for a considerable period of time.
They may explain the "gap" in the timeline.
The distance between Corrig Road and the lane where she was murdered is roughly 800 meters (6–9 minutes). If Murray left shortly after the witness sighting, she would have reached the lane on Silchester Road at some point between 11.59 p.m. and 12.02 a.m.
Notably, this is close to the time when the murder occurred.
Having said all of that, it is still possible that the witness was mistaken. At the time, it would have been dark outside. One also has to wonder why nobody else saw a couple arguing so close to the center of Dún Laoghaire on a busy Saturday night.
Paparazzi nightclub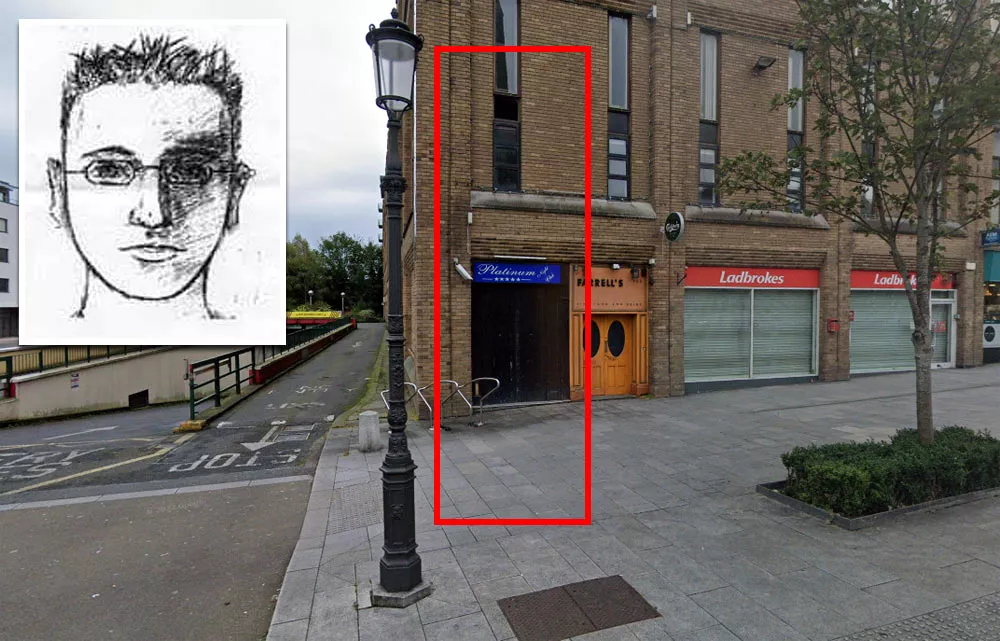 Paparazzi nightclub was situated on Marine Road, which is just around the corner from Upper George's Street.
On the night of the murder, Murray was planning on meeting her friend at the nightclub. However, she was attacked before she made it home.
Interestingly, the authorities investigated a possible link between convicted murderer Graham Dwyer and the killing after they saw him referencing Murray's name in one of his text messages to Elaine O'Hara.
When Elaine expressed her doubts that he could get away with murder, he replied:
"I will. No one [was] ever caught for Raonaid Murray or [the] homeless woman in Phoenix Park."
Although the sketch does bear a resemblance to him and he was reportedly living in the area at the time, DNA evidence has since ruled him out.
Coordinates: 53.292978, -6.135137
Raonaid Murray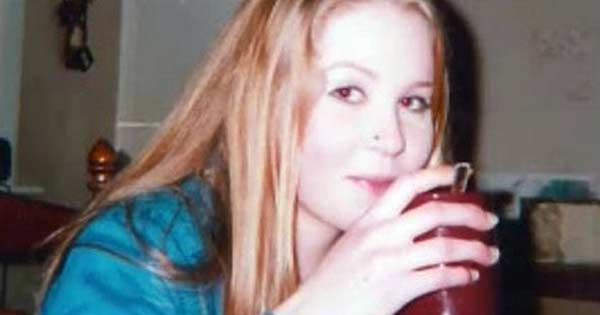 At the time of her death, the 17-year-old was working part-time at a fashion boutique in Dún Laoghaire Shopping Center.
Visualize
There is more than one location associated with this entry. To view all of these places on the same map, you can use the following feature:
Closest Locations
Other locations that are relatively close to this address: Roughly 12KM away.
Place of Interest in Dublin City, Dublin, Ireland Roughly 12KM away.
Crime Location in Ballsbridge, Dublin, Ireland Roughly 13KM away.
Crime Location in Ranelagh, Dublin, Ireland Roughly 14KM away.
Place of Interest in Dublin City, Dublin, Ireland