The alley where Raonaid Murray was murdered.
Crime Scene Location in Glenageary, Dublin, Ireland.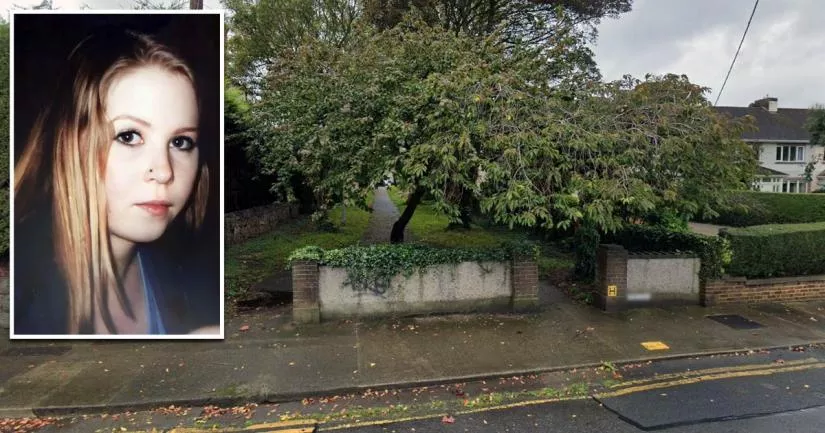 On September 4th, 1999, 17-year-old Raonaid Murray was stabbed to death in this laneway in Glenageary, Dublin.
Her unsolved murder remains one of Ireland's most infamous cold cases. At the time, it received a huge amount of national news coverage.
That Saturday, Raonaid left work at 9 p.m. and spent the next two hours drinking with her friends at Scott's pub on Georges Street in Dún Laoghaire.
At around 11.20 p.m., she left the pub to walk back to her house in Silchester Park. Her plan was to go home, freshen up, and then meet up with her friends again at a nightclub called Paparazzi.
The route was about 1.5 km long, and it would have taken her roughly 15 to 20 minutes to walk it.
The murder of Raonaid Murray.
Investigators believe that shortly before midnight, Raonaid was arguing with someone in this laneway near her home.
One witness recalled hearing a woman shouting at a man and telling him to "go away." They also heard the woman scream.
Raonaid was stabbed multiple times by her attacker before she collapsed and died from blood loss. The murder weapon, which has never been found, was a short and sharp knife.
At around 12:32 a.m., her body was discovered by her sister Sarah, who was coming back from a night out with her friends.
Investigation.
The motive behind the murder of Raonaid Murray has never been established. Murray was not sexually assaulted and none of her personal belongings were stolen.
This has led investigators to believe that Raonaid personally knew her killer.
However, despite nearly 10,000 interviews and 14 arrests, her assailant has never been found.
Although detectives suspect that her killer may have been a man with "Oasis-style hair", they cannot rule out the possibility that the crime was committed by a female.
This is because of the "lack of force" that was used in the attack.
The lane itself is about 90 meters long and is sheltered by trees. It connects Silchester Road with a cul-de-sac called Silchester Crescent, which is close to where Raonaid lived.
Raonaid Murray crime scene location.
Below, you will find the address and the GPS coordinates for this location.
GPS Coordinates.
The GPS coordinates for the alley are as follows.
Latitude: 53.282205
Longitude: -6.130633
Map.
Open 53.282205, -6.130633 in Google Maps to view directions on how to get there.
Address.
The full address for this location is:
Silchester Road
Glenageary
Dublin
Ireland
Directions.
The entrance to the lane is situated on Silchester Road in Glenageary. It is roughly 2km from the center of Dún Laoghaire.
Photos.
Photos of the alley and other related images.
---
Silchester Road.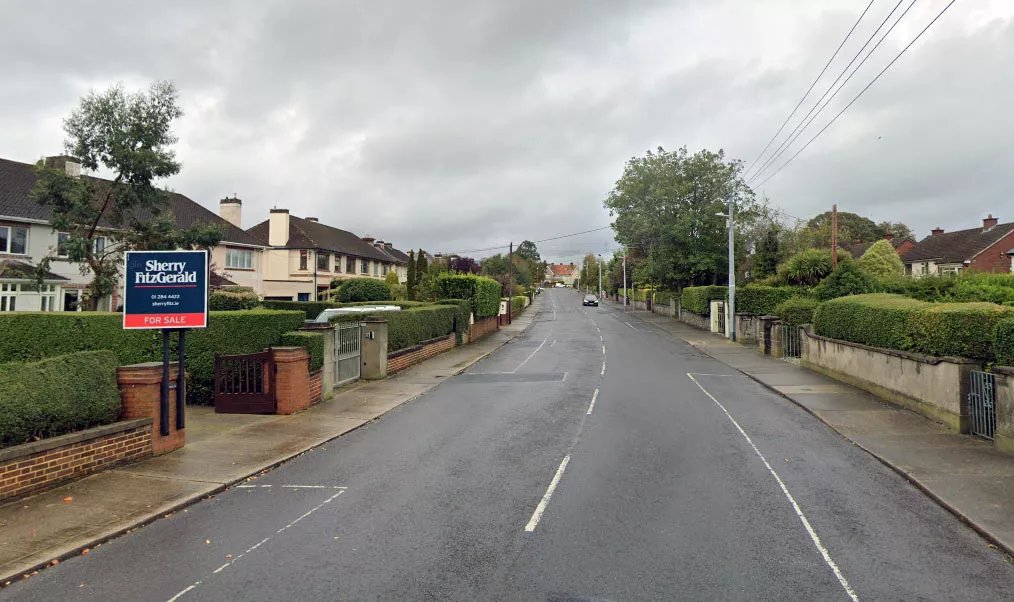 Ronaid was walking down this road just before she was attacked in the laneway.
The other side.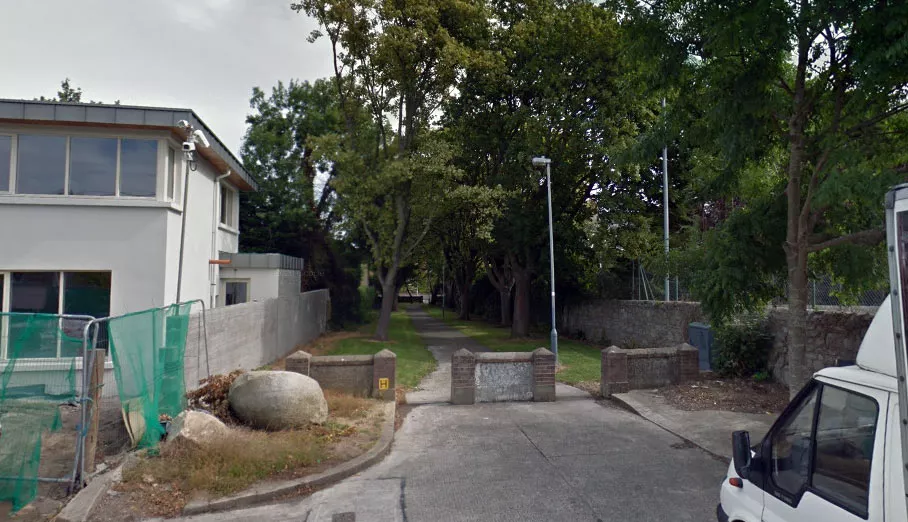 This is a Google Street View image from the other side of the lane. It was taken at Silchester Crescent in August of 2014.
The crime scene.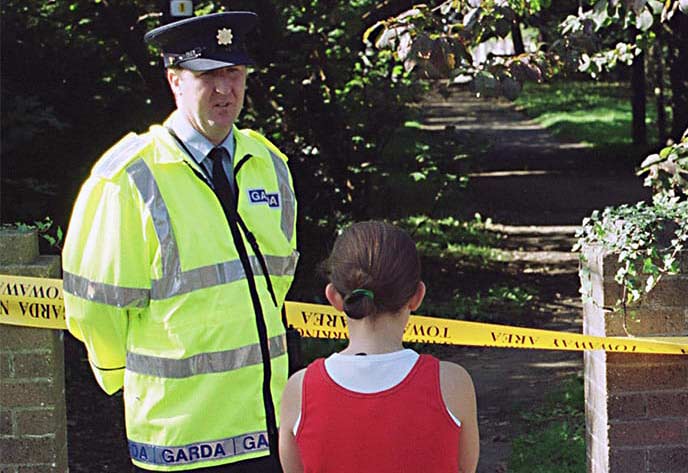 A member of An Garda Síochána stands at the entrance of the crime scene.
Technical examination.
A technical examination being carried out in the aftermath of her murder. It is believed that the attack started in the middle of the lane and that Roanaid staggered towards Silchester Crescent before collapsing on the pathway by the entrance. According to detectives, it is likely that her killer turned around and ran back towards Silchester Road.
Sketches.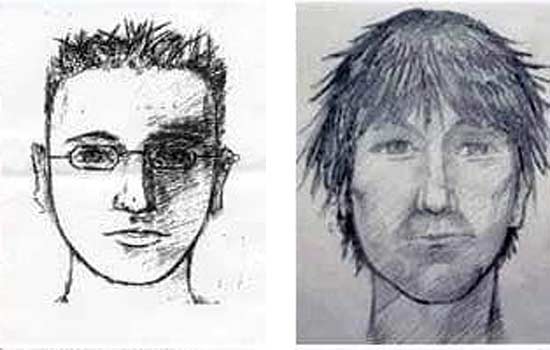 These are sketches of two suspects in the case. On the right, you can see a sketch of the suspect, who was described as having a "Noel Gallagher" style haircut.
Although there was some speculation that the man on the left could be convicted murderer Graham Dwyer, DNA tests have since ruled him out of the case.
Aerial photo.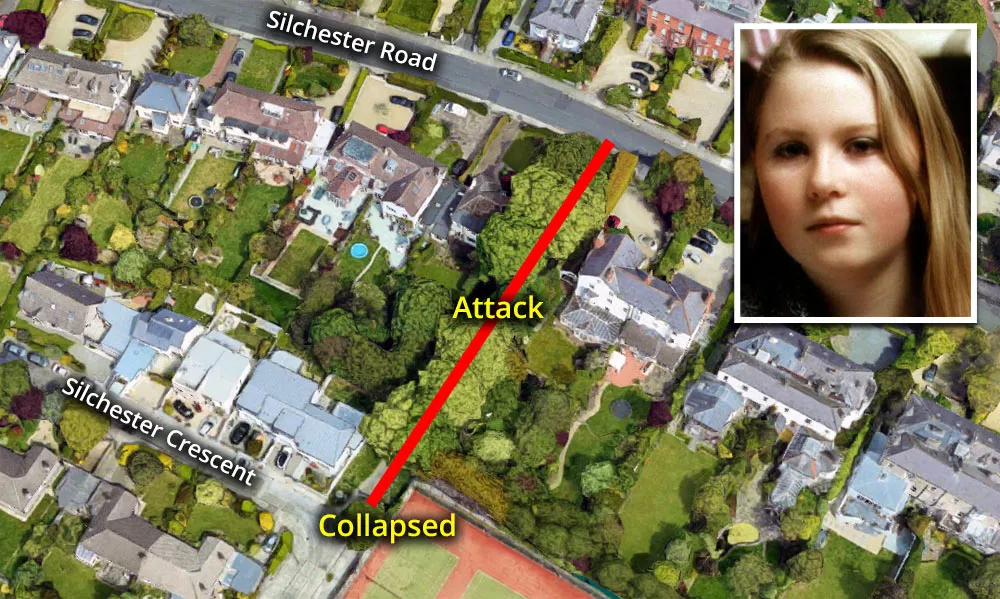 An aerial photograph of the laneway, which we have highlighted in red.
Raonaid Murray.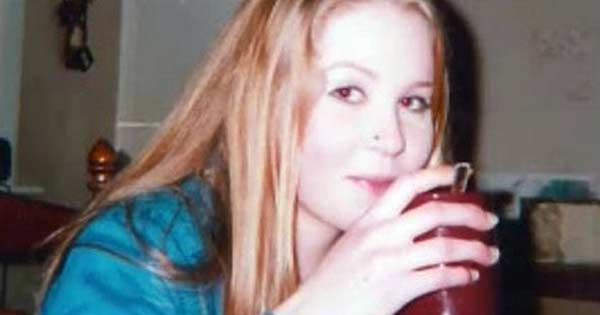 A photograph of the 17-year-old. At the time of her death, she was working part-time at a fashion boutique in Dun Laoghaire Shopping Center.
Closest locations.
Other locations that are relatively close to this place. Roughly 12KM away.
Crime Location in Ballsbridge, Dublin, Ireland Roughly 13KM away.
Crime Location in Ranelagh, Dublin, Ireland Roughly 15KM away.
Place of Interest in Rathfarnham, Dublin, Ireland Roughly 17KM away.
Crime Location in Whitehall, Dublin, Ireland