Gerry Ryan's apartment
Place of Interest in Dublin City, Dublin, Ireland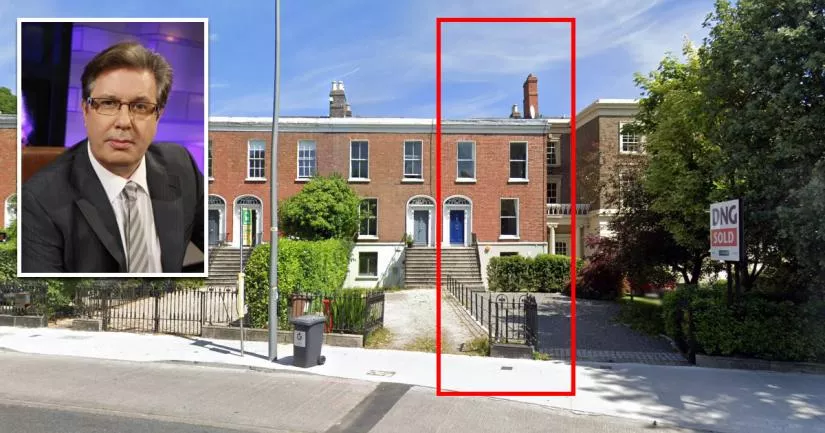 This is the apartment where Gerry Ryan died.
It is situated at 80 Upper Leeson Street in Dublin, Ireland.
Ryan was an Irish radio and television presenter who worked for Ireland's national broadcaster, Raidió Teilifís Éireann (RTÉ).
On April 30th, 2010, the 53-year-old did not show up for work. The night before, he had called his producer and told her that he was feeling too drained to present his radio show.
Later that day, his girlfriend, Melanie Verwoerd, noticed that he wasn't on air and decided to contact him. However, all of her phone calls rang out.
At that point, Verwoerd, who did not live with Ryan, decided to visit his basement apartment at this house on Upper Leeson Street.
Shortly after midday, Verwoerd managed to gain entry to the apartment after a builder helped her break a lock on the hall door.
After going inside, she discovered Ryan's body on his bedroom floor.
As the day wore on, rumours about his death began to circulate on social media. However, the news wasn't officially announced until later that evening.
During the investigation, it was noted that he had no visible injuries. There were also no signs of forced entry.
In December of 2010, the coroner announced that Gerry Ryan had died from cardiac arrhythmias (irregularities in the heartbeat), a condition that was likely triggered by his cocaine use.
Consequently, he reached the verdict of death by misadventure.
Following the verdict, music journalist Joe Jackson claimed that most people who worked with Ryan at RTÉ were aware that he had a cocaine habit. According to Jackson, he had last met the presenter at a party, during which he kept disappearing and going to the restroom.

Further information is available in the "Photos" section below.
Gerry Ryan apartment address
Below, you will find the address and the GPS coordinates for this location.
GPS coordinates
The latitude and longitude coordinates for the house are:
53.328667, -6.245994
Map
To view directions on how to get there, you can use the Google Maps shortcut below:
Address
The full address for this location is:
80 Upper Leeson Street
Dublin City
Dublin
D04 Y7W2
Ireland
The Eircode is D04 Y7W2.
Directions
The house is close to the corner of Upper Leeson Street and Waterloo Road. It sits on the northern side of the Royal Hospital, Donnybrook.
Details about the general area
Upper Leeson Street is in Dublin 4, which is on the southern side of Dublin's city centre. It is close to Ranelagh and Donnybrook.
Private Property Warning
This is a private property. It is not a public place. Therefore, you should be respectful and not step foot on the property without permission.
Photos
Photos of the house and other related images.
---
80 Upper Leeson Street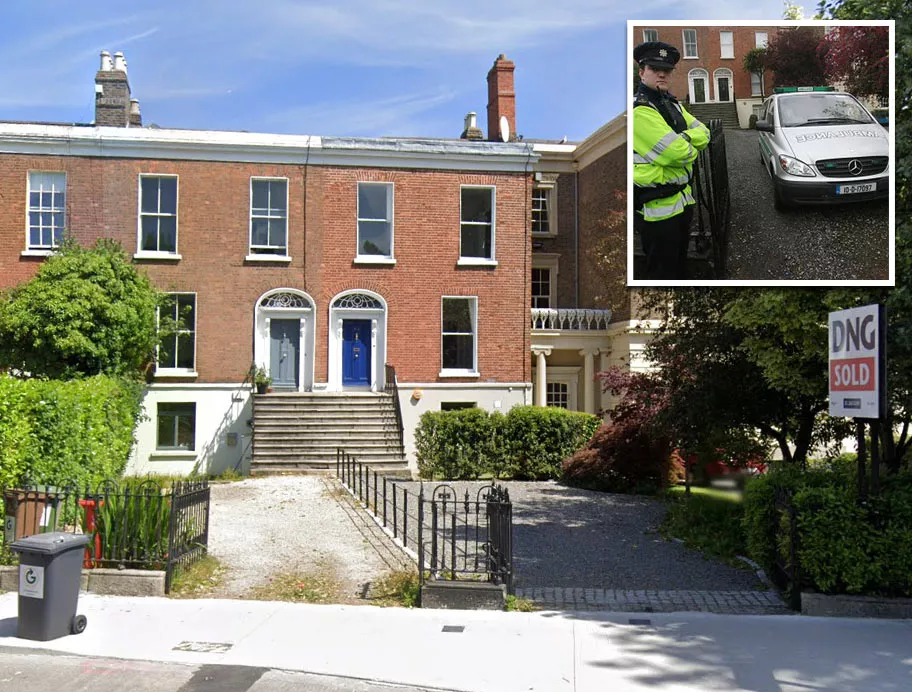 This Google Street View image of 80 Upper Leeson Street was taken in June of 2022.
Ryan was found dead on the bedroom floor at around 12.30 p.m. on April 30th, 2010. At the time, he was living in the basement apartment.
News of his passing began to reach newsrooms at around 2 p.m. Rumors also began to circulate on social media websites such as Facebook and Twitter.
There was controversy after a number of media personalities decided to publicly speak about Ryan's death on Twitter before it had been officially announced. This led to arguments between journalists, many of whom thought that it was disrespectful to his family.
Adrian Weckler, who worked for the Sunday Business Post, was one of the first journalists to tweet about it. When another journalist asked him if he was satisfied that all of Ryan's family members had been contacted, he replied, "No. But it's too big a story to wait."
This location belongs to the following categories:
Celebrities
Closest Locations
Other locations that are relatively close to this address: Less than 1KM away.
Crime Location in Ballsbridge, Dublin, Ireland Less than 1KM away.
Crime Location in Ranelagh, Dublin, Ireland Roughly 3KM away.
Place of Interest in Dublin City, Dublin, Ireland Roughly 4KM away.
Filming Location in Dublin City, Dublin, Ireland Roughly 7KM away.
Crime Location in Cabra, Dublin, Ireland