Graham Dwyer's house
Place of Interest in Foxrock, Dublin, Ireland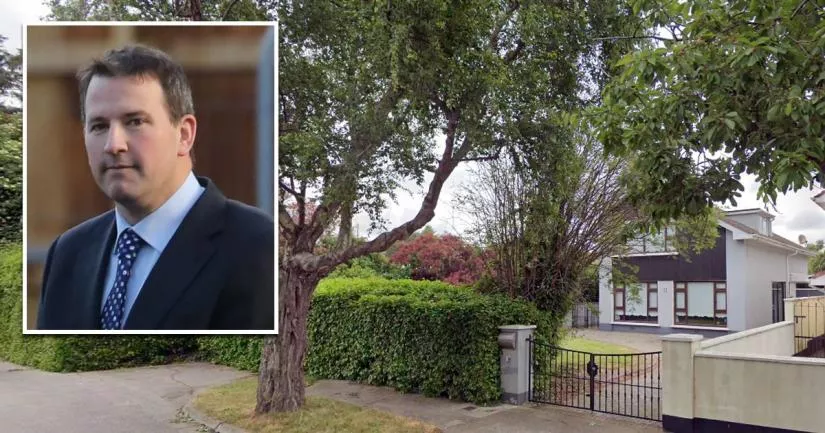 This is the former home of convicted murderer Graham Dwyer.
It is situated at 6 Kerrymount Close in Foxrock, Dublin.
Dwyer lived in this 3-bedroom house with his wife, Gemma, and their two children until his arrest in October 2013.
In August 2012, the architect murdered 36-year-old childcare worker Elaine O'Hara and dumped her remains at a remote spot on Killakee Mountain in the south of County Dublin.
To this day, it remains one of Ireland's most high-profile murders.
When O'Hara went missing, her friends and family were initially concerned that she had committed suicide, as she was prone to self-harm and had been in and out of psychiatric care since the age of 16.
However, in September 2013, three fishermen at the Vartry Reservoir in Wicklow discovered evidence that would turn the missing person case upside down.
On September 10th, 2013, the men found a bag containing clothes, handcuffs, and restraints. This led to a larger search of the reservoir and the discovery of a knife and two phones. The phones in question contained text messages from Dwyer in which he spoke about his urge to "rape, stab, or kill".
Also found among the items was a supermarket loyalty card, which the Irish police were able to trace back to O'Hara.
In a remarkable coincidence, a dog walker named Magali Vergnet discovered O'Hara's skeletal remains on Killakee Mountain three days later.
On September 13th, 2013, Vergnet's dog, Millie, disappeared into some bushes.
When Vergnet went looking for Millie, she found her chewing on a bone. There were also pieces of clothing scattered on the ground nearby.
Concerned that the bones were human, Magali left and sought the help of the landowner and her friend. The three of them then returned to the site shortly afterwards to take a better look.
It was at this stage that they spotted a human jawbone and called the police.
After 13 months, the remains of Elaine O'Hara had finally been found.
During their investigation, detectives uncovered information that linked O'Hara to an architect named Graham Dwyer. They also learned that the pair had been in a secret relationship involving violence and bondage.
Using data from Dwyer's work phone, investigators were able to piece together all of the locations that he had visited over the previous months.
On October 17th, 2013, the police arrived at this quiet cul-de-sac in Foxrock and arrested Dwyer for murder. A search of the house was carried out, and several items of interest were seized.
Dwyer went on trial for O'Hara's murder in 2015.
After two months of testimony that included 197 witnesses and 320 exhibits, he was found guilty and sentenced to life in prison.
Following Dwyer's conviction, his wife, Gemma, and their two children moved out of their family home in Foxrock.
The property remained vacant for a number of years, during which it was reportedly burgled a number of times.
In November 2019, the house was listed on the market for €595,000. Two months later, it was sold for an undisclosed price.

Further information is available in the "Photos" section below.
Graham Dwyer house address
Below, you will find the address and the GPS coordinates for this location.
Address
6 Kerrymount Close, Foxrock, Dublin, D18 V6W3, Ireland
The Eircode is D18 V6W3
Map
To view directions on how to get there, you can use the Google Maps shortcut below:
GPS coordinates
The latitude and longitude coordinates for the house are:
53.266238, -6.169155
Directions
The house is situated at the end of a small cul-de-sac called Kerrymount Close. It is the last property on the right.
Details about the general area
Foxrock is an affluent suburb that is situated in the south of Dublin, near Sandyford and Dún Laoghaire.
Private Property Warning
This is a private property. It is not a public place. Therefore, you should be respectful and not step foot on the property without permission.
Photos
Photos of the house and other related images.
---
6 Kerrymount Close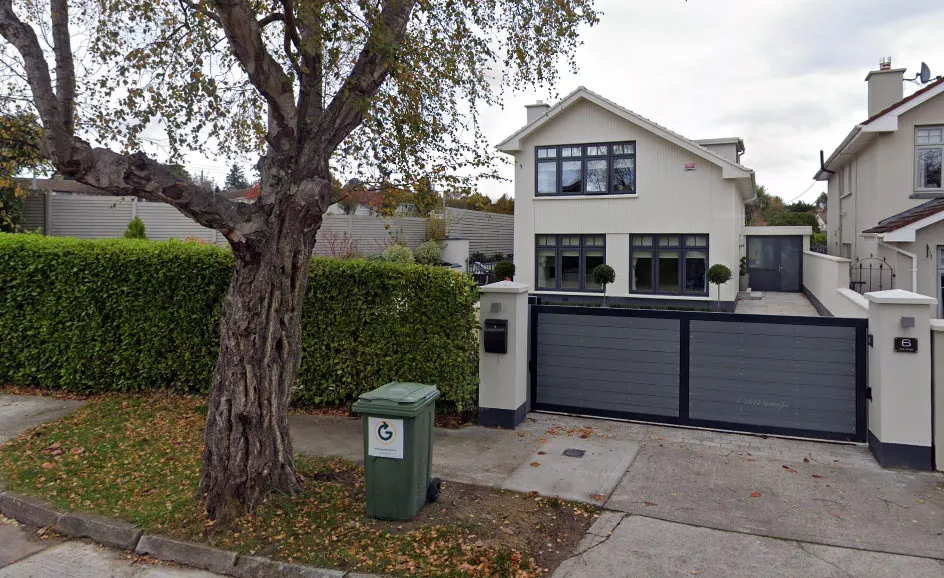 This Google Street View image of 6 Kerrymount Close was captured in November 2022.
The Dwyer family moved into the house in August 2007. Previously, they had lived in a cottage in Rathmines.
Initially, they had ambitious plans to renovate the property. However, Dwyer's wife, Gemma Healy, lost her job after the financial crisis hit in 2008. His employer had also forced him to accept a significant pay cut.
Dwyer and his wife share the same birthday. Coincidentally, they were celebrating their birthdays at a Mexican restaurant on the exact same day that O'Hara's skeletal remains were discovered on Killakee Mountain.
Newspaper reports indicate that Gemma and Dwyer are now estranged. In 2019, she visited him twice in prison to present him with papers to sign. She did not visit him at all in 2020.
The site where Elaine O'Hara was found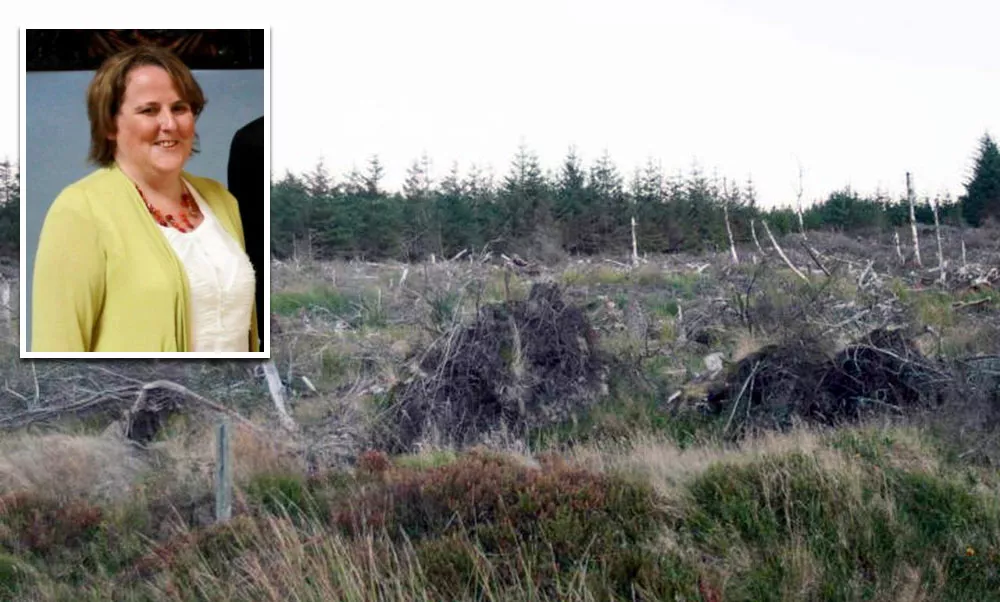 This is the site where Elaine O'Hara was found.
On September 13th, 2013, a dog walker discovered her skeletal remains in this wooded area at the foot of the Dublin Mountains.
Coordinates: 53.233630, -6.317352
Crime scene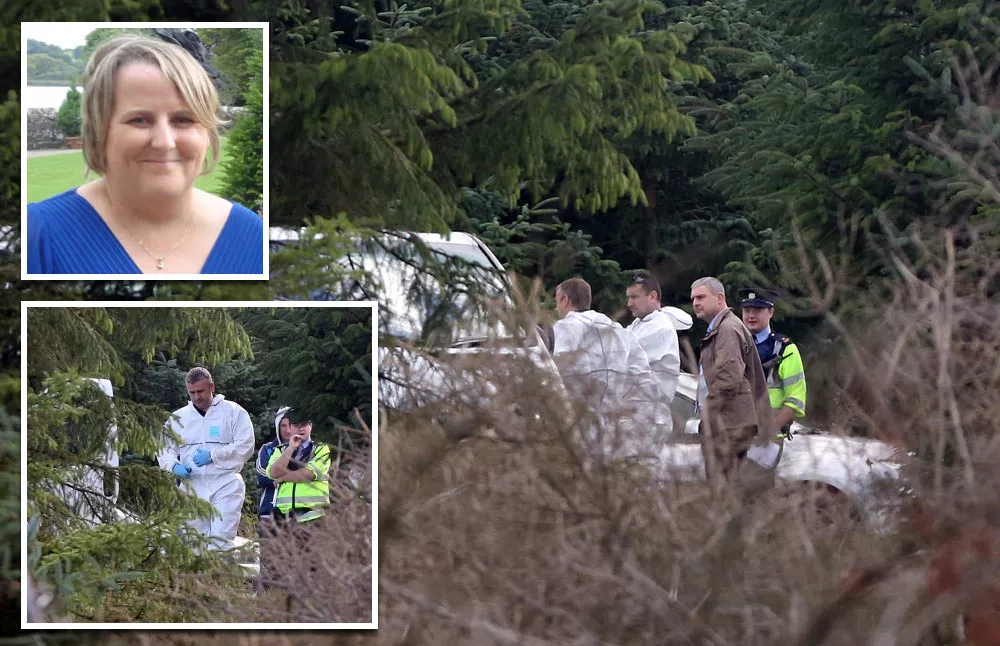 In the years leading up to her disappearance, O'Hara reportedly told her father that she was "seeing" a married architect from Foxrock.
Belarmine Plaza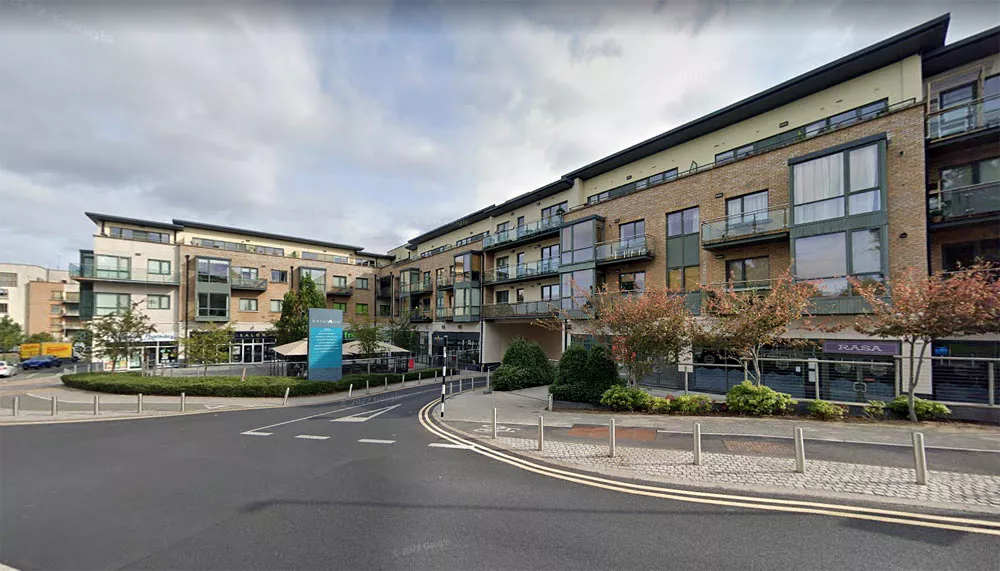 O'Hara lived at the Belarmine Plaza apartments in Stepaside.
Surveillance cameras in the complex captured Dwyer visiting her on a number of occasions.
Coordinates: 53.260575, -6.221060
Kerrymount Close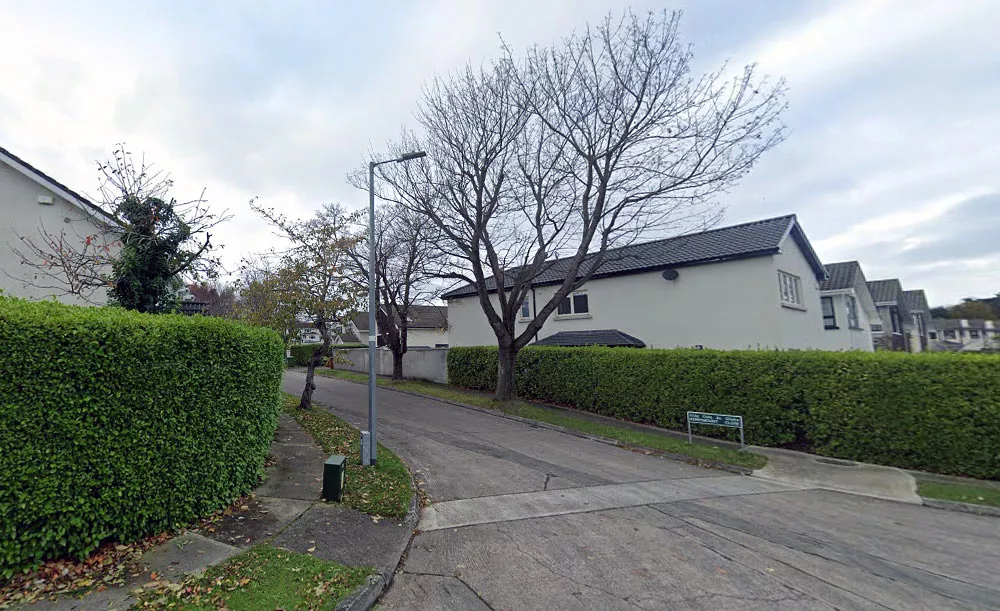 Dwyer lived at the end of this quiet cul-de-sac.
Vartry Reservoir in Wicklow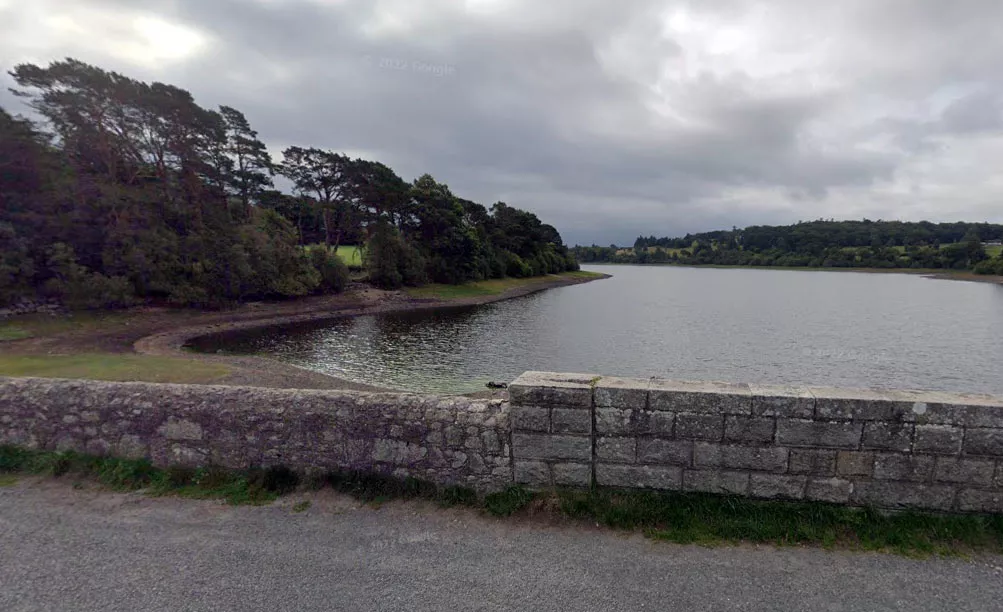 Three fishermen discovered two phones, a knife, and O'Hara's loyalty card at the Vartry Reservoir in Wicklow.
At the time, the water in this man-made lake was at its lowest level, as Ireland was experiencing its hottest summer in 18 years.
Usually, the reservoir is about 6 meters deep. However, by September 2013, the water levels had fallen to just under half a meter.
This significant drop exposed the items that eventually led to Dwyer's arrest.
Coordinates: 53.067684, -6.216425
Low water levels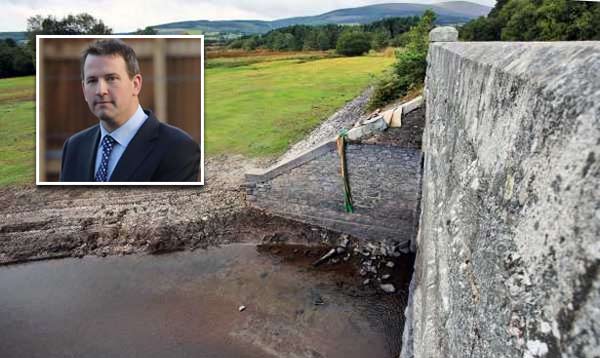 Incriminating evidence was recovered from Vartry Reservoir after the water fell well below normal levels.
Had Ireland not experienced such a dry summer, Dwyer would still be free today.
Garden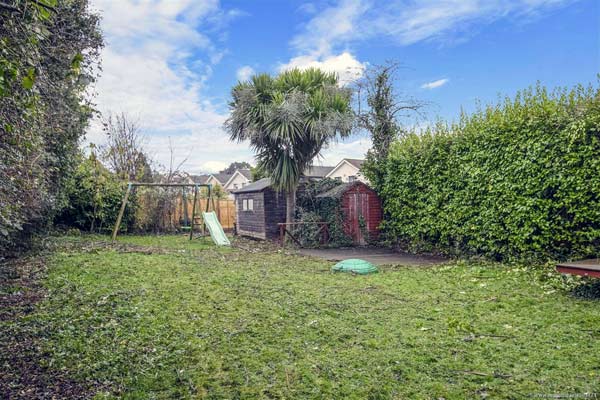 During the murder trial, Dwyer's wife said that a spade found near O'Hara's remains looked similar to the spade that went missing from this garden.
She also said that the "orangey red" paint droplets on the handle of the spade looked like the paint that her husband had used to treat their fence and shed.
Although the paint was very similar, a technical examination found that they were not identical.
The location where O'Hara was murdered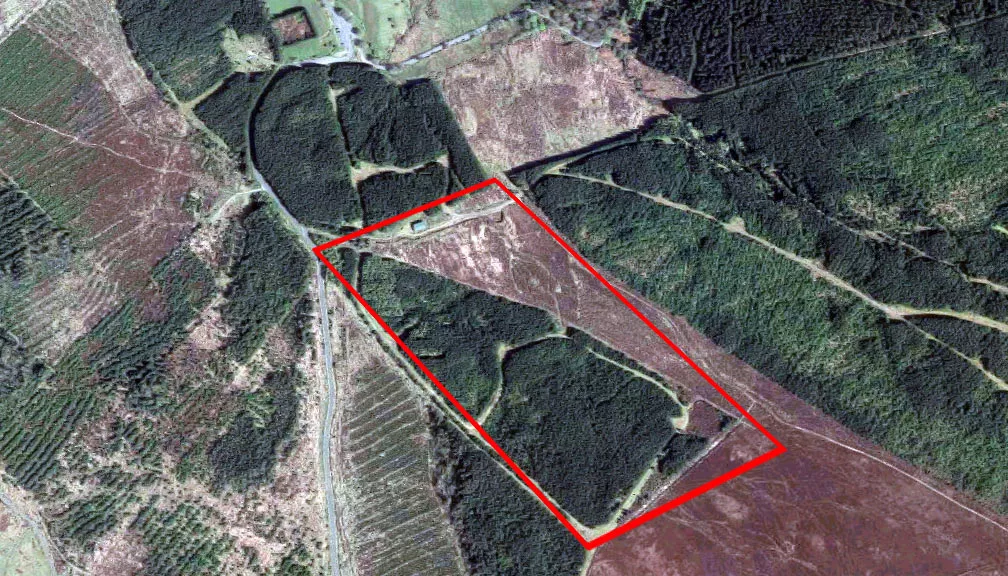 O'Hara was murdered and then left at this site off Old Military Road. The area in question is a short walk away from View Point in Killakee, County Dublin.
Map Viewer
There is more than one location associated with this entry. To view all of these places on the same map, you can use the following feature:
Closest Locations
Other locations that are relatively close to this address: Roughly 4KM away.
Crime Location in Glenageary, Dublin, Ireland Roughly 11KM away.
Death Location in Ranelagh, Dublin, Ireland Roughly 12KM away.
Crime Location in Ballsbridge, Dublin, Ireland