Kathryn Bright's house.
Crime Scene Location in Wichita, Kansas, United States.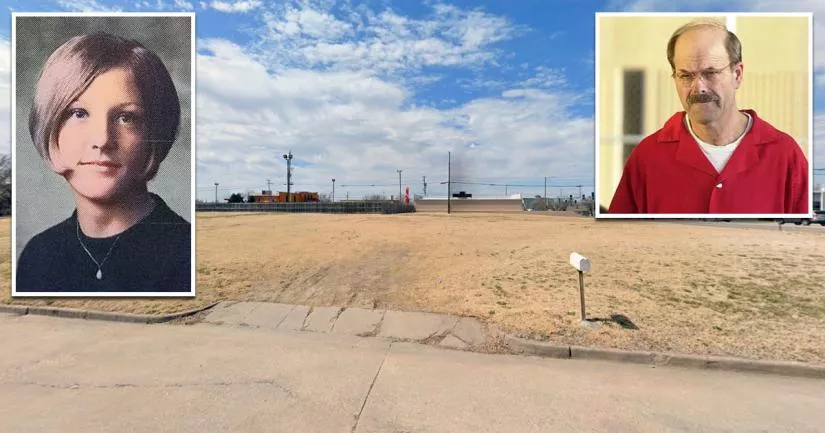 This is location where the BTK killer Dennis Rader murdered 21-year-old college student Kathryn Bright.
Nowadays, the house that Kathryn lived in no longer exists. However, a mailbox and an outline of the driveway are still present.
BTK selected and stalked Kathryn.
Rader selected the young woman as a potential victim after he spotted her entering her home. At the time, he was driving across East 13th Street North.
From that point onward, he began to stalk Kathryn and figure out her routine.
Rader broke into her house and waited for her to return.
On April 4th, 1974, Rader broke into Kathryn's house and waited for her to arrive home. However, he was taken by surprise when she returned with her brother Kevin Bright.
At that stage, BTK held the two of them at gunpoint and told them that he wanted to steal their car and some money.
This was a tactic that he had previously used on the Otero family. By claiming that he was only there to steal something, he was able to trick them into submission. This ruse made his victims believe that everything would be OK if they simply complied with his demands.
Once Rader had settled their nerves and convinced them that it was just a robbery, he forced Kevin to tie his sister up in one of the bedrooms. He then proceeded to tie Kevin up in the other bedroom.
The attack.
At that point, Rader rummaged through the house for a bit before returning to try and strangle Kevin with a nylon stocking. However, Kevin managed to break free from his bonds and put up a fight.
During the struggle, BTK shot Kevin in the face. Amazingly, Kevin survived the gun shot wound and was smart enough to play dead. Due to the amount of blood involved, Rader believed that he was "down and out".
Shortly afterwards, Rader walked into the other bedroom and attempted to strangle Kathryn Bright. However, she too put up a fight.
As they were fighting with each other, BTK heard a noise coming from the bedroom where he had shot Kevin. Immediately, he let go of Kathryn and stormed back into the other room to finish her brother off.
Kevin Bright did not go down easily.
Once again, he attempted to strangle Kevin - and once again, Kevin climbed to his feet and fought back. During the second struggle, Kevin managed to grab a hold of BTK's magnum and pull the trigger. However, the gun jammed and failed to go off. At that point, Rader pulled out a second weapon and shot Kevin again.
"And I think he thought that was the only gun I had because once I either bit his finger or hit him or something and got away, then I used the .22 and shot him one more time. And I thought he was down for good at that time."
The murder of Kathryn Bright.
After shooting Kevin for the second time, Rader returned to the other room to attack Kathryn. However, by that stage, he was panicking and feeling as though he had lost control of the situation. Furthermore, Kathryn was still fighting back and making it difficult for him to strangle her.
Consequently, he decided to take out a knife and stab her multiple times.
Following the stabbing, Rader heard the front door of the house opening. Initially, he believed that the police had arrived and that his lucky had run out. However, once he walked out the bedroom, he saw that no one was there.
When he approached the front door and looked out, he was surprised to see Kevin Bright sprinting down the street.
Realizing that he had little time before the alarm was raised, BTK cleaned up what he could and then ran back to his car, which was parked three blocks north of Kathryn's house.
Following this murder, Rader stopped for nearly three years. It wasn't until March of 1977 that he murdered his next victim, Shirley Relford.
This property has been demolished.
The house no longer exists. However, you can still visit the location.
Further details.
The property was torn down at some point before Rader's arrest in 2005.
Where did Kathryn Bright live?
Below, you will find the address and the GPS coordinates for this location.
GPS Coordinates.
The GPS coordinates for the house are as follows.
Latitude: 37.707901
Longitude: -97.298067
Map.
Open 37.707901, -97.298067 in Google Maps to view directions on how to get there.
Address.
The full address for this location is:
3217 E 13th St N
Wichita
Kansas
KS 67208
United States
Directions.
The lot is situated in the Fairmount neighborhood of Wichita. It is just a short drive away from the WSU campus.
Photos.
Photos of the house and other related images.
---
An aerial photograph of Kathryn Bright's house.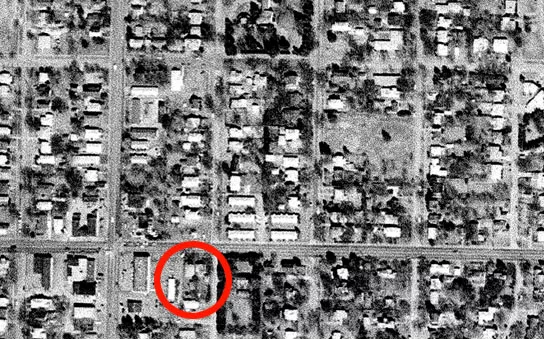 This is an aerial photograph of Kathryn Bright's house from 1975. We have circled the property in red.
Fairmount Park.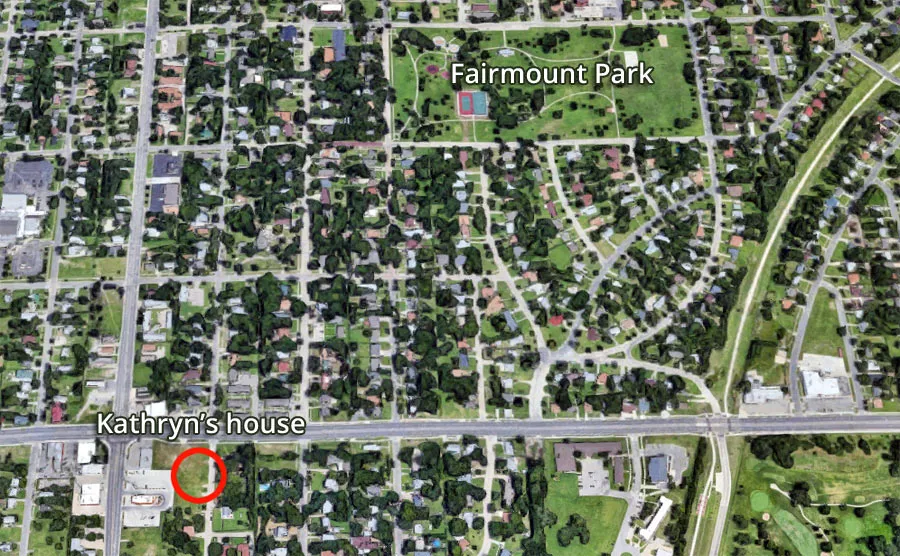 During his court confession, Dennis Rader claimed that he parked his car about one block south of the Wichita State University campus.
"I parked at... what was it... 13th? Let's see... they were on 13th. What is it 17th? Yea. I was just about one block south of 17th where the car was. There's a park there. I parked at the park and then I walked to 13th, to the Bright's residence. So I basically ran back."
In this case, it is likely that he parked his car at Fairmount Park before walking to Kathryn Bright's house on 13th Street. The route in question is about half a mile long. It would have taken him roughly 8-10 minutes to travel it by foot.
3217 East 13th Street North.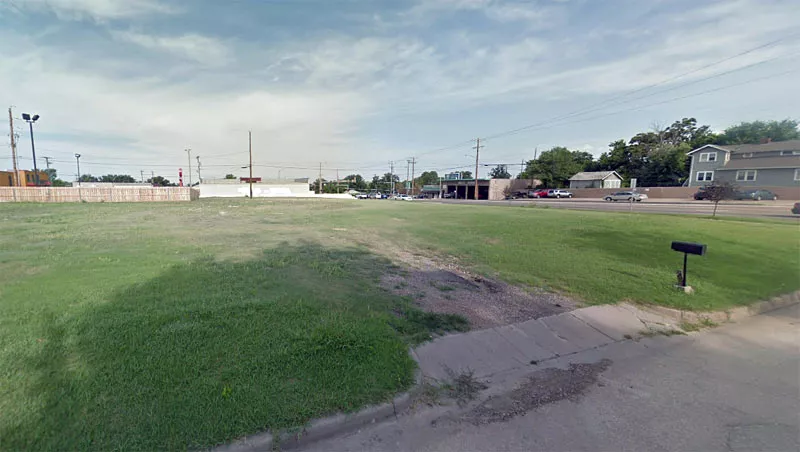 A Google Street View image of 3217 East 13th Street North. This was taken in August of 2015.
The entrance to the driveway and the mailbox still exist.
Kathryn and Kevin Bright.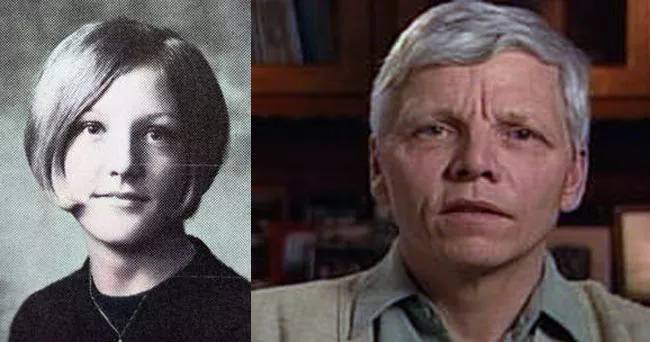 Kevin Bright managed to survive the attack. However, due to his serious injuries, he did not learn about his sister's fate until several days later.
During his victim impact statement in 2005, Kevin said that his only regret was that the gun didn't go off when he pulled the trigger.
Closest locations.
Other locations that are relatively close to this place. Roughly one mile away.
Place of Interest in Wichita, Kansas, United States Roughly 2 miles away.
Crime Location in Wichita, Kansas, United States Roughly 3 miles away.
Place of Interest in Wichita, Kansas, United States Roughly 3 miles away.
Crime Location in Wichita, Kansas, United States Roughly 3 miles away.
Crime Location in Wichita, Kansas, United States