Shirley Vian's house
Murder House in Wichita, Kansas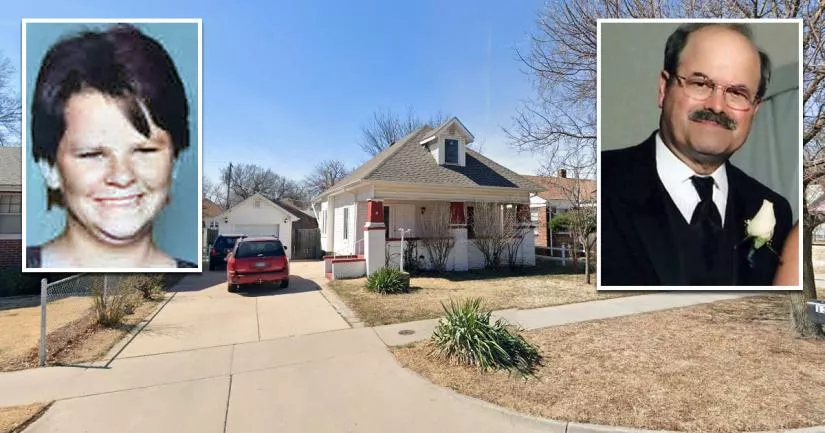 This is the house where the BTK killer, Dennis Rader, murdered Shirley Vian Relford.
It is situated at 1311 South Hydraulic Avenue in Wichita, Kansas.
Rader strangled the 26-year-old to death with a rope after locking her terrified children in the bathroom.
On March 17th, 1977, BTK drove to this neighborhood in Linwood and parked his car at a Dillons grocery store on East Lincoln Street.
At the time, he was stalking a woman that he had previously seen at a bar.
After watching his target's house for a while, he finally picked up the nerve to knock on her front door. However, he was frustrated to discover that no one was home.
By that stage, he was reportedly so "keyed up" and excited about the prospect of attacking a new victim that he decided to troll around the area and find someone else.
As Rader was walking along South Hydraulic Avenue, he came across Vian's young son, Steve, who was returning home from a nearby grocery store.
Upon meeting the boy, Rader produced a photograph of his own wife and son and asked him if he knew where they were.
After politely telling Rader that he didn't know them, Steve continued on his journey home.
Following the short exchange, Rader continued watching the young boy until he saw him entering this house at 1311 South Hydraulic Avenue.
Moments after Steve arrived home, there was a knock at the front door. When Steve and his brother Bud answered it, Rader was standing on the porch with the same photograph in his hand.
Although he initially claimed to be a private detective, he quickly dropped this ruse when he noticed that there were no adults in the living room. Sensing his opportunity, he forced his way into the house and produced a .357 Magnum handgun.
Once inside, Rader quickly pulled down the blinds and turned off the television.
Upon hearing the commotion, Vian came out of her bedroom and was shocked to find an armed man standing in her living room.
While BTK was holding Vian at gunpoint, he said that he had a "problem with sexual fantasies" and that he was going to tie her up. He also explained that he had done it before.
At first, Rader attempted to tie the children up. However, when that proved to be too difficult, he put them in the bathroom with some toys and blankets.
To prevent the children from escaping, he tied the door handle shut with a rope and then pushed one of the beds up against the bathroom door.
It seems as though Vian was under the illusion that she would survive the encounter if she complied with his demands. It is also possible that she was in such a state of shock that she didn't know how to react.
Rader said that he had to fetch her a glass of water at one point because she had vomited.
Once the kids were locked away, he tied Vian to the bed, put a plastic bag over her head, and then strangled her to death using a rope.
During his court confession in 2005, he recalled how the three children were shouting and banging on the bathroom door while the crime was taking place.
Following the murder, Rader cleaned up his "tools" and left the house as quickly as possible. He then walked back to his car in the Dillons parking lot.

Further information is available in the "Photos" section below.
Shirley Vian murder location
Below, you will find the address and the GPS coordinates for this location.
Address
1311 South Hydraulic Ave, Wichita, Kansas, KS 67211, USA
Map
To view directions on how to get there, you can use the Google Maps shortcut below:
GPS coordinates
The latitude and longitude coordinates for the house are:
37.669483, -97.317458
Directions
The house is roughly 800 feet south of the intersection between East Lincoln Street and South Hydraulic Avenue.
Details about the general area
It is situated in the Linwood neighborhood of Wichita.
Private Property Warning
This is a private property. It is not a public place. Therefore, you should be respectful and not step foot on the property without permission.
Photos
Photos of the house and other related images.
---
1311 South Hydraulic Avenue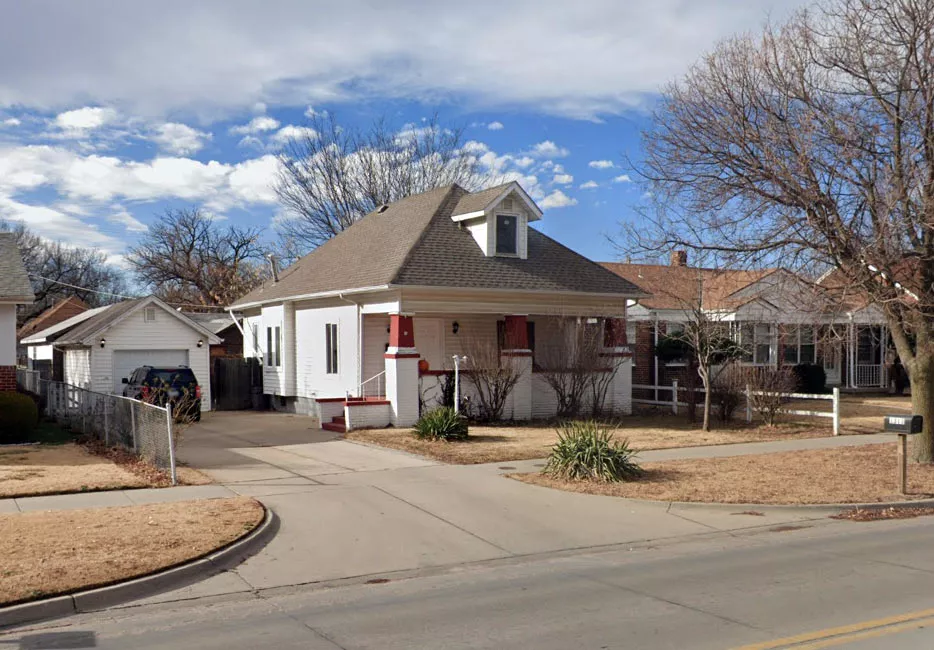 This Google Street View image of 1311 South Hydraulic Avenue was taken in January 2022.
The 1,183-square-foot house was built in 1930. It has 3 bedrooms and 2 bathrooms.
Rader reportedly left Vian's house earlier than planned because the phone started ringing.
Aerial view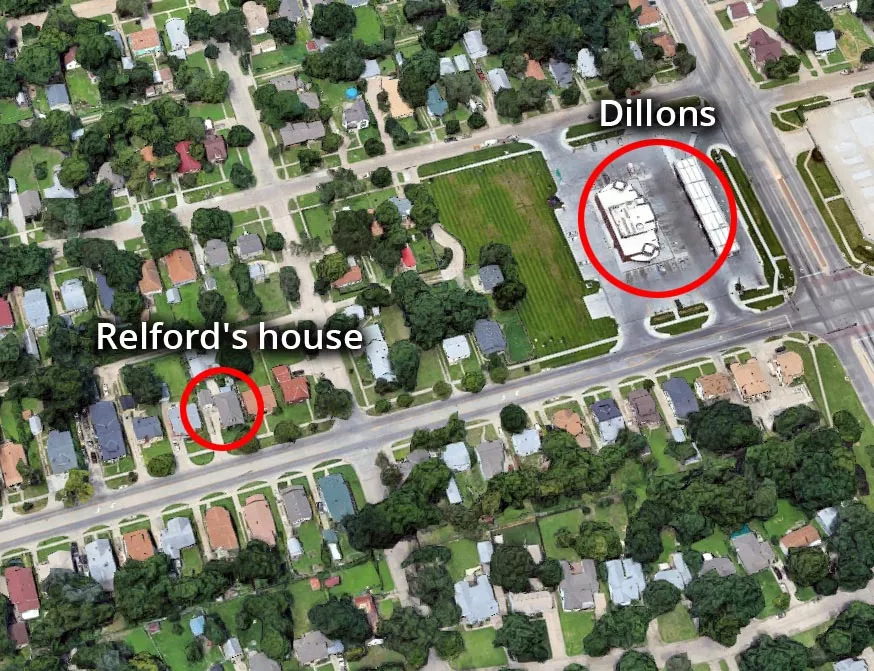 This aerial image highlights the short distance between Vian Relford's house and the Dillons grocery store where BTK parked his car.
The route only takes about a minute to travel by foot.
That day, Relford was feeling sick. As a result, she sent her son, Steve, to the grocery store to buy some soup.
BTK parked at Dillons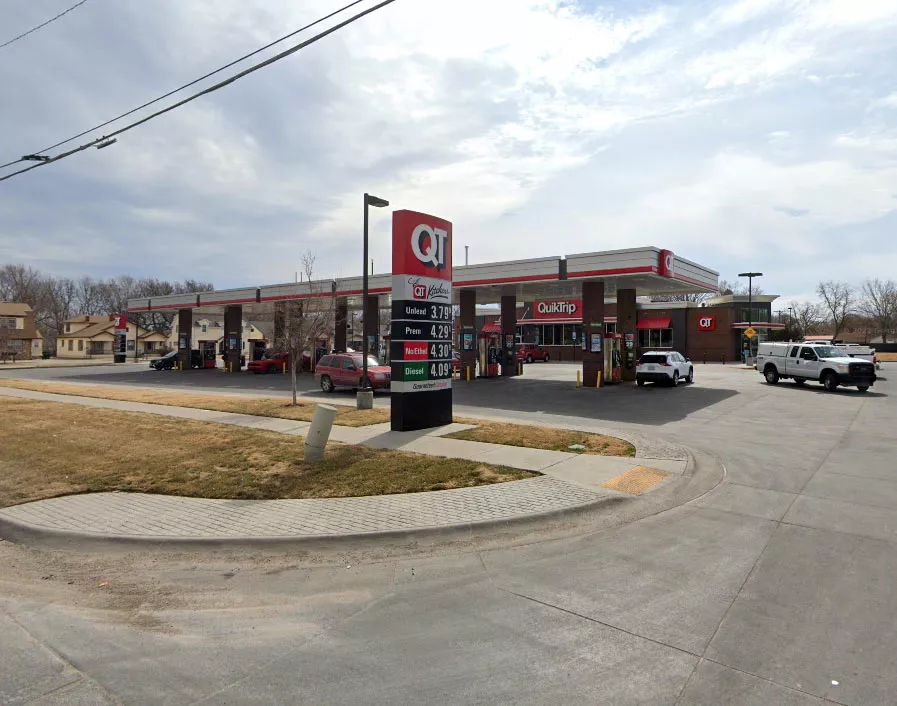 This is the lot where Dillons once stood. It is situated at the intersection of Lincoln Street and Hydraulic Avenue.
Nowadays, it is home to a QuikTrip convenience store.
During his confession, Rader claimed that he originally parked his car at this lot to scope out one of his other "projects". However, she was not home at the time.
Coordinates: 37.671270, -97.317725
1975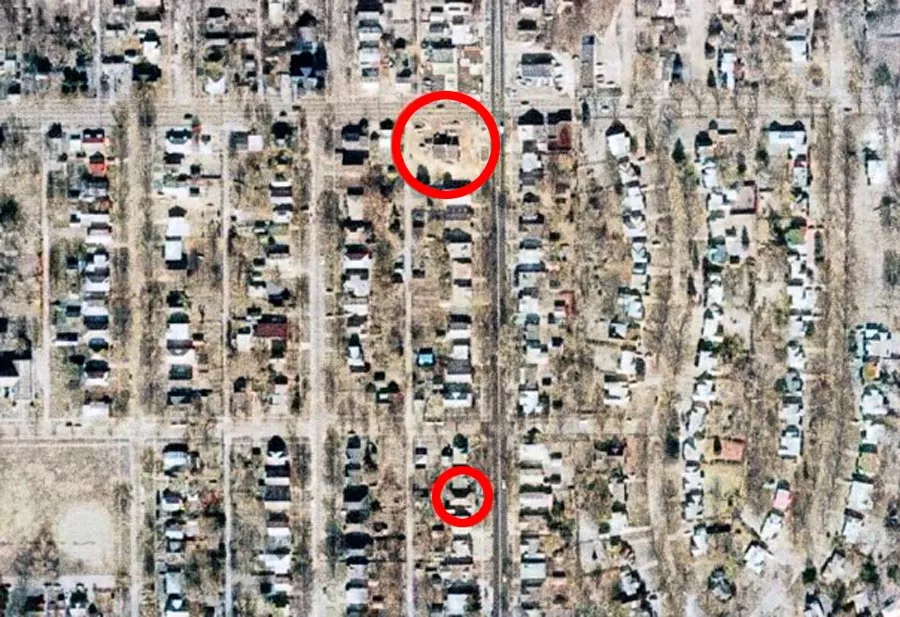 This aerial photograph is from 1975. We have circled the two locations in red.
Shirley Vian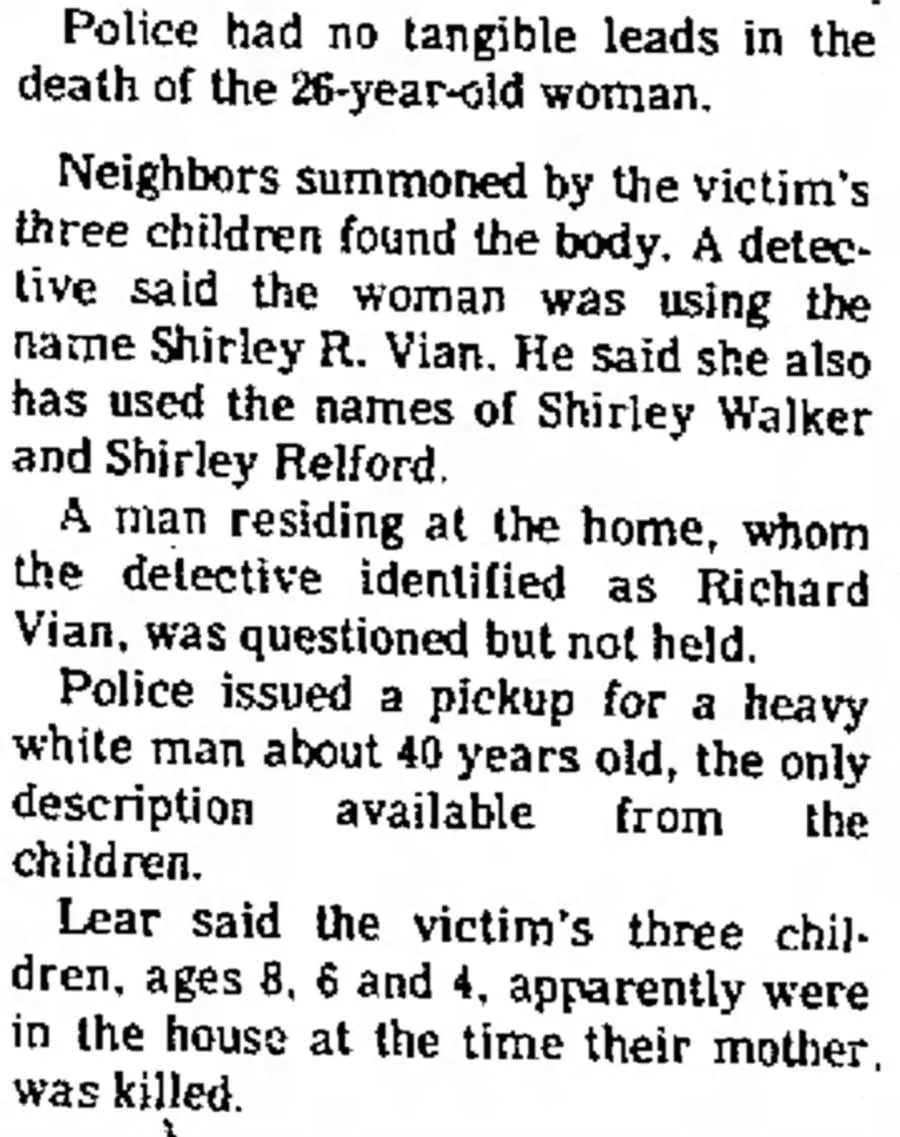 The newspaper article above was published in the Salina Journal on March 18th, 1977, which was the day after Vian Relford's murder.
A number of websites state that she was 24 years old. However, she was actually 26. She also went by a number of different surnames, such as Vian, Relford, and Walker.
Initially, the media reported that the three young children had described BTK as a heavy white man who was about 40 years old.
However, in later articles, it was reported that he was six feet tall, in his early thirties, and carrying a briefcase. This description was accurate, as Rader had recently turned 32.
The briefcase in question contained Rader's "hit kit", which consisted of gloves, a flashlight, rope, tape, and tools for breaking into people's homes.
Crime scene
The photograph on the left shows the police bringing Vian's body out of 1311 South Hydraulic Avenue. The image on the right is from Google Street View.
Map Viewer
There is more than one location associated with this entry. To view all of these places on the same map, you can use the following feature:
Closest Locations
Other locations that are relatively close to this address: Roughly 2 miles away.
Place of Interest in Wichita, Kansas Roughly 3 miles away.
Place of Interest in Wichita, Kansas