The house where Ashley Ellerin was murdered
Crime Scene Location in Los Angeles, California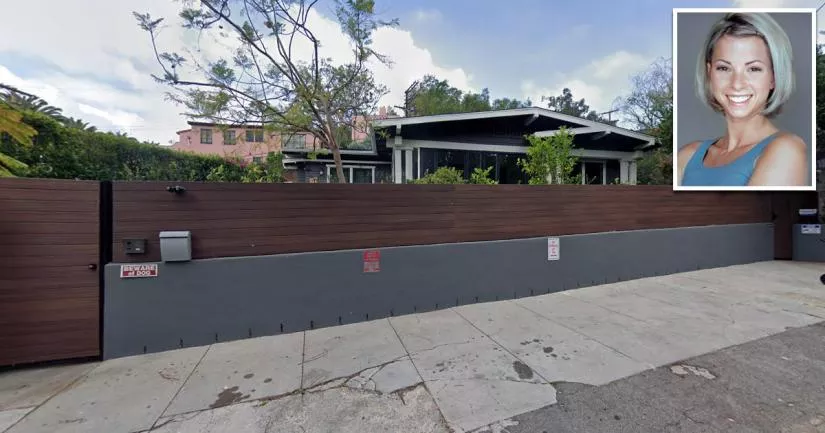 This is the house where Ashley Ellerin was murdered.
It is located at 1911 Pinehurst Road in Los Angeles, California.
A serial killer named Michael Gargiulo (The Hollywood Ripper) stabbed Ellerin to death at this address on February 21st, 2001.
The case attracted significant media attention, as the 22-year-old fashion student and model had been scheduled to go on a date with "That '70s Show" actor Ashton Kutcher on the night that she was murdered.
Ellerin failed to answer the door when Kutcher arrived at the house at 10.45 p.m.
After pacing back and forth and waiting for a while, he peered in through one of the windows and noticed some blood on the carpet near her bedroom. However, at the time, he believed that the blood was a red wine stain.
Believing that she was upset with him for being late, Kutcher eventually left to attend a Grammys after-party.
The following morning, Ellerin's roommate returned home and discovered her body lying face-up on the landing beside the bedrooms. She had been stabbed nearly 50 times.
A bloody footprint from an Adidas tennis shoe was found in the living room.
Gargiulo was eventually captured after he accidentally sliced his own wrist during a similar attack in Santa Monica in 2008. The injury left behind traces of his own blood, which proved to be a match with a DNA record in the national CODIS database.
Ellerin's friends and neighbors said that Gargiulo was a heater repairman who inserted himself into the model's life after he helped her change a flat tire.
Over the course of twelve months, he frequently called the 22-year-old and made regular, unannounced visits to her home. He also liked to park his truck on her street.
Despite this stalking behavior, Ellerin did not consider him a threat.
On one occasion, she even invited him to one of her parties. However, he reportedly spent the evening sitting by himself and staring at her.
One neighbor claimed that they saw Gargiulo outside Ellerin's home in the weeks following her murder. At the time, he was allegedly standing motionless and staring at the house.
In August 2019, Gargiulo was found guilty of Ellerin's murder, the 2005 murder of Maria Bruno, and the 2008 attempted murder of Michelle Murphy. Two years later, he was sentenced to death.

Further information is available in the "Photos" section below.
Ashley Ellerin death location
Below, you will find the address and the GPS coordinates for this location.
Address
1911 Pinehurst Road, Los Angeles, California, CA 90068, USA
Map
To view directions on how to get there, you can use the Google Maps shortcut below:
GPS coordinates
The latitude and longitude coordinates for the house are:
34.105186, -118.340067
Directions
The house is close to the intersection between Franklin Avenue and North Highland Avenue. It is situated on a cul-de-sac called Pinehurst Road, which is accessible via Hillcrest Road and Bonita Terrace.
Details about the general area
It is in the Hollywood Heights neighborhood in the Hollywood Hills of Los Angeles.
Private Property Warning
This is a private property. It is not a public place. Therefore, you should be respectful and not step foot on the property without permission.
Photos
Photos of the house and other related images.
---
1911 Pinehurst Road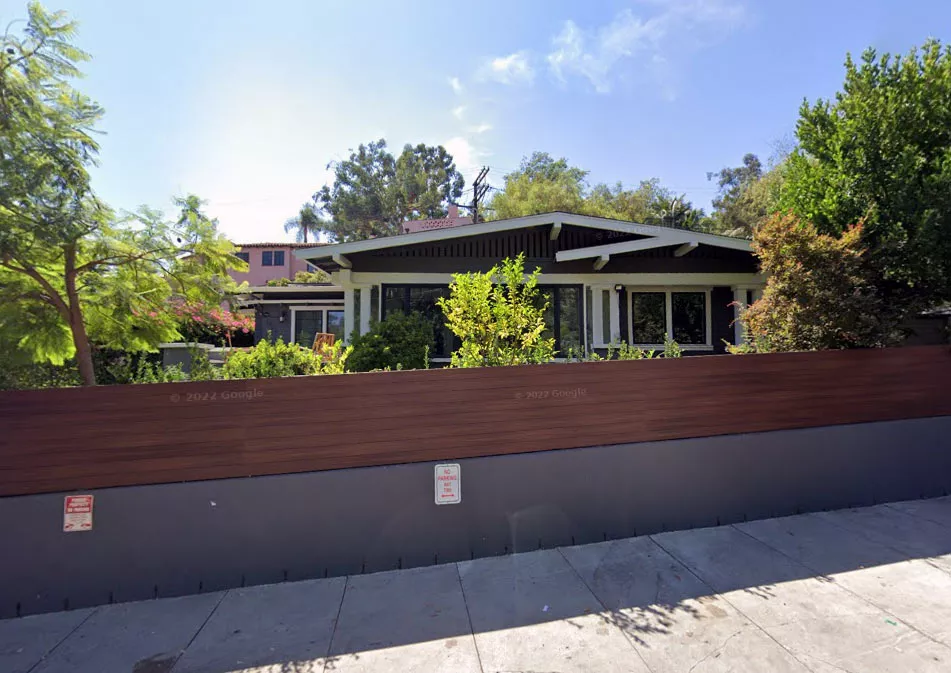 Image source: Google Maps
This Google Street View image of 1911 Pinehurst Road was captured in August 2022.
The house was built in 1912. It has three bedrooms and is roughly 1,711 square feet in size.
At the time of her murder, Ashley Ellerin was renting this bungalow with a woman named Jennifer Disisto. The pair had moved into the property in the fall of 2000.
Disisto raised the alarm after she discovered her roommate's body at around 9 a.m. on February 22nd, 2001.
The night before, Ellerin had been scheduled to go on a date with actor Ashton Kutcher.
Kutcher's last contact with the 22-year-old was at 8:24 p.m., when he spoke to her on the phone and informed her that he was going to be late.
He called her again at 10 p.m. However, on that occasion, she failed to pick up.
This suggests that Gargiulo broke into the house at some point between 8:25 p.m. and 10 p.m.
Kutcher arrived at the residence at around 10.45 p.m. By that stage, it is likely that Ellerin was already dead.
When Kutcher's knocks went unanswered, he concluded that she was purposely ignoring him because he had shown up late.
Ellerin's house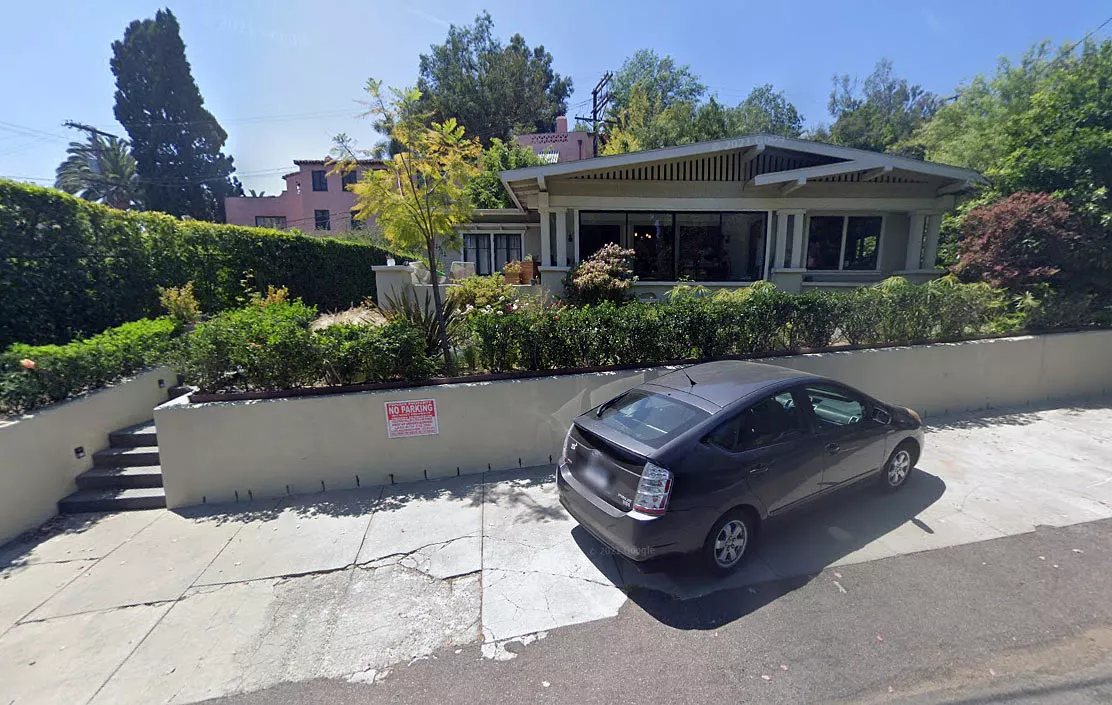 This Google Street View image from 2018 shows what the house looked like before the exterior wall was raised.
Michael Gargiulo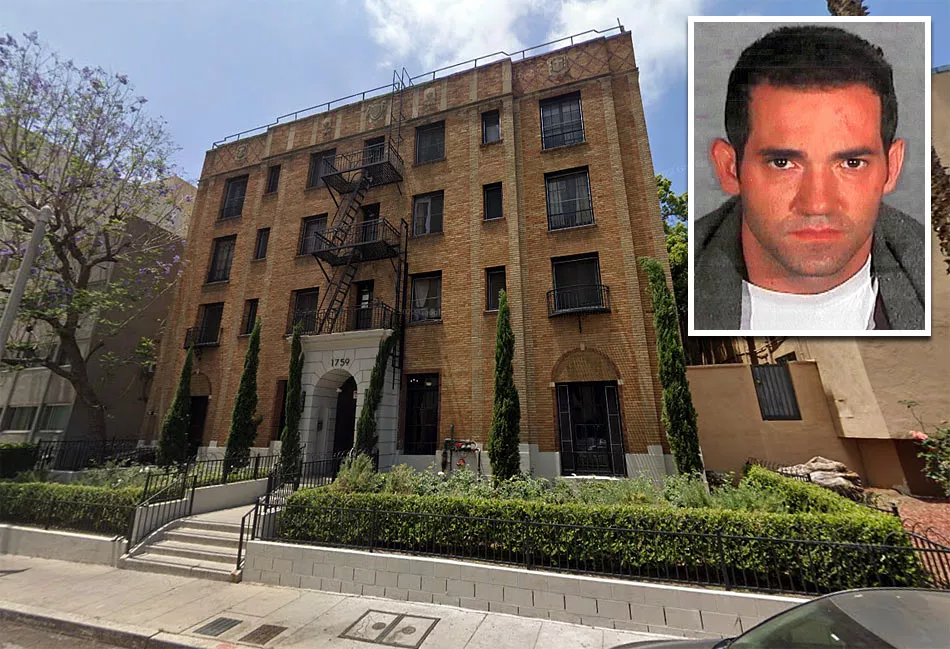 At the time of the murder, Michael Gargiulo was living at 1759 Orchid Avenue in Los Angeles.
His apartment building was a two-minute walk from Ellerin's house.
Gargiulo met the model after he saw her struggling with a flat tire. From that point on, he began to insert himself into her life.
Coordinates: 34.103370, -118.340434
Distance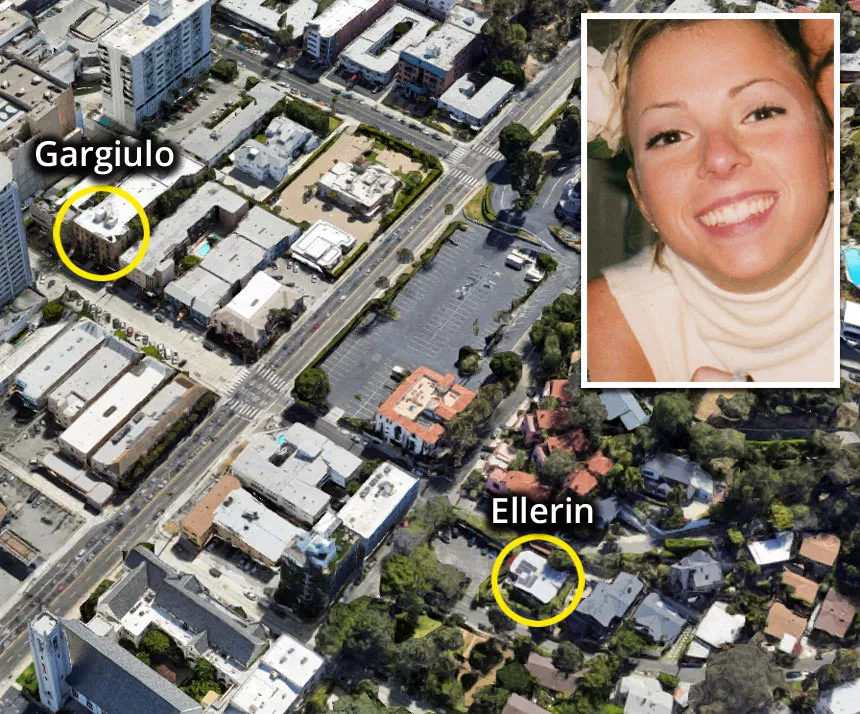 Image source: Google Maps
This aerial map highlights the short distance between the two addresses.
Ashton Kutcher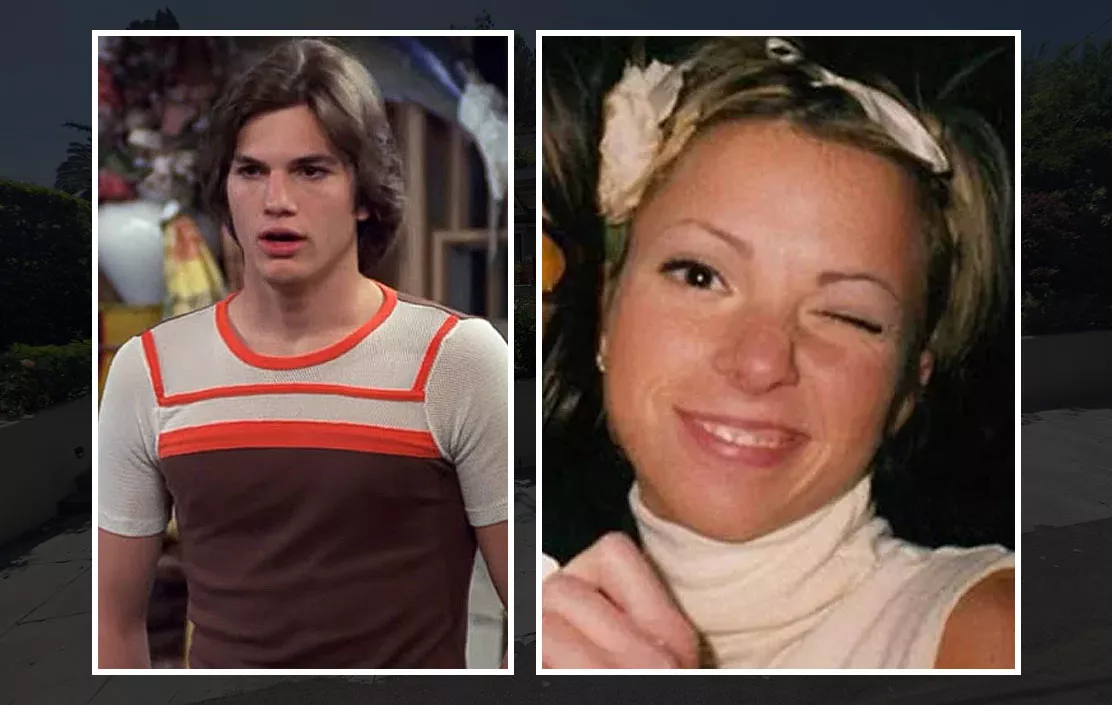 A mutual friend introduced Kutcher and Ellerin in December 2000.
Ellerin had recently moved to Hollywood to attend a private college called The Fashion Institute of Design & Merchandising.
The pair started dating in February 2001. However, Ellerin had a somewhat complicated love life.
The police noted that she had a number of "boyfriends".
Kutcher testified at Michael Gargiulo's murder trial in May 2019. The actor said that he knocked on the door a number of times before he eventually gave up. At the time, he wasn't sure if she was purposely ignoring him or if she had already left.
Although he saw blood inside the residence, he believed that it was a red wine stain. This did not surprise him, as Ellerin and her roommate frequently threw house parties.
When Kutcher learned about the murder the following day, he immediately contacted the police and informed them that he had been at the residence.
Map Viewer
There is more than one location associated with this entry. To view all of these places on the same map, you can use the following feature:
Closest Locations
Other locations that are relatively close to this address: Roughly one mile away.
Arrest Location in Los Angeles, California Roughly one mile away.
Death House in Los Angeles, California