Map: The house where Ashley Ellerin was murdered
The map below shows the house (black marker) and its related locations.
---
Main Article
The map above belongs to the following article: Crime Location in Los Angeles, California
Ashley Ellerin was murdered at this house on Pinehurst Road in Los Angeles in February 2001.

The case attracted media attention after it emerged that Ellerin was killed on the same night that she was supposed to go on a date with "That '70s Show" actor Ashton Kutcher.
Related Locations
The following locations are related to the house. Please note that some of these entries may lack context unless you've read the main article.
---
Gargiulo's apartment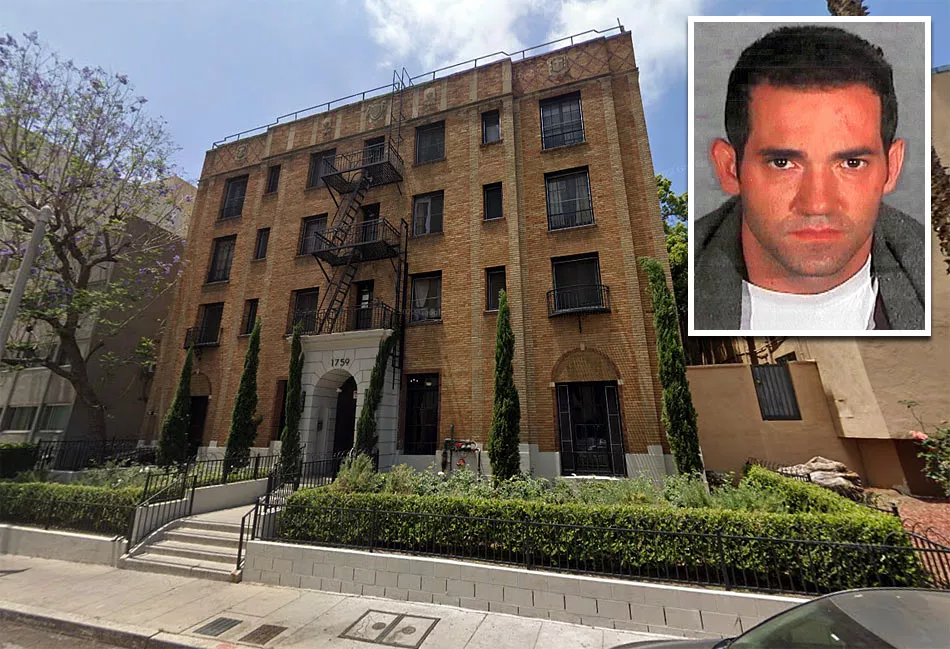 At the time of the murder, Michael Gargiulo was living at 1759 Orchid Avenue in Los Angeles.
His apartment building was a two-minute walk from Ellerin's house.
Gargiulo met the model after he saw her struggling with a flat tire. From that point on, he began to insert himself into her life.