Satriale's pork store from The Sopranos
Filming Location in Kearny, New Jersey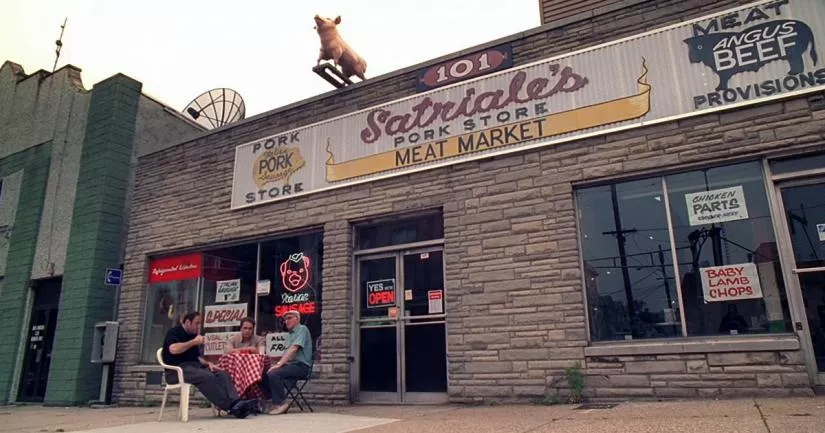 This is the site where Satriale's pork store once stood.
It is located at 101 Kearny Avenue in Kearny, New Jersey.
The building was demolished in October 2007, just four months after the series finale was aired.
Satriale's is one of the most important filming locations in The Sopranos. During the show, it serves as a key meeting point for Tony and his crew.
In several episodes, members and associates of "the family" hang around outside of the pork store and socialize. A number of important "sitdown" meetings are also held out front.
The DiMeo crime family forcibly took control of the store during the 1970s when the original owner, Francis Satriale, failed to repay a gambling debt.
Because the building was torn down in 2007, it had to be recreated elsewhere for the 2021 film "The Many Saints of Newark".

Further information is available in the "Photos" section below.
Demolished
Satriale's no longer exists. However, you can still visit the location.
Satriale's pork store location
Below, you will find the address and the GPS coordinates for this location.
Address
101 Kearny Avenue, Kearny, New Jersey, NJ 07032, USA
Map
To view directions on how to get there, you can use the Google Maps shortcut below:
GPS coordinates
The latitude and longitude coordinates for Satriale's are:
40.755808, -74.155431
Directions
The lot is situated close to the intersection between Kearny Avenue and Duke Street. It is a short walk away from West Hudson Park.
Details about the general area
Kearny is a small suburb on the north side of Newark. It is close to East Orange and New Jersey City.
Photos
Photos of Satriale's and other related images.
---
Satriale's was demolished in October 2007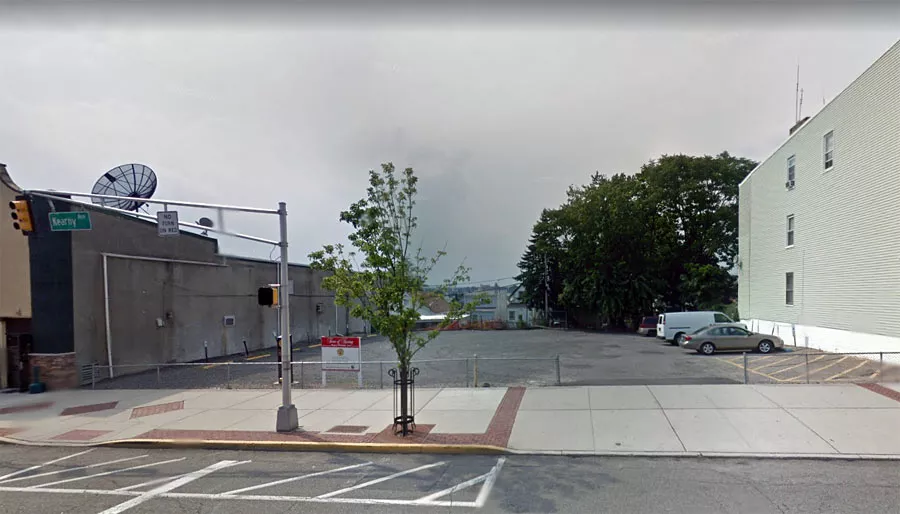 Image source: Google Maps
Satriale's was demolished in October 2007.
HBO leased the building from the owner, Manny Costeira.
After Satriale's was demolished, Costeira made more than $25,000 by selling pieces of the stone facade to fans on the Internet.
Initially, Costeira planned to knock it down and replace it with a condo containing nine units. However, it seems as though that project never materialized.
Tony Soprano exiting the pork store
Episode 3, Season 1 - Denial, Anger, Acceptance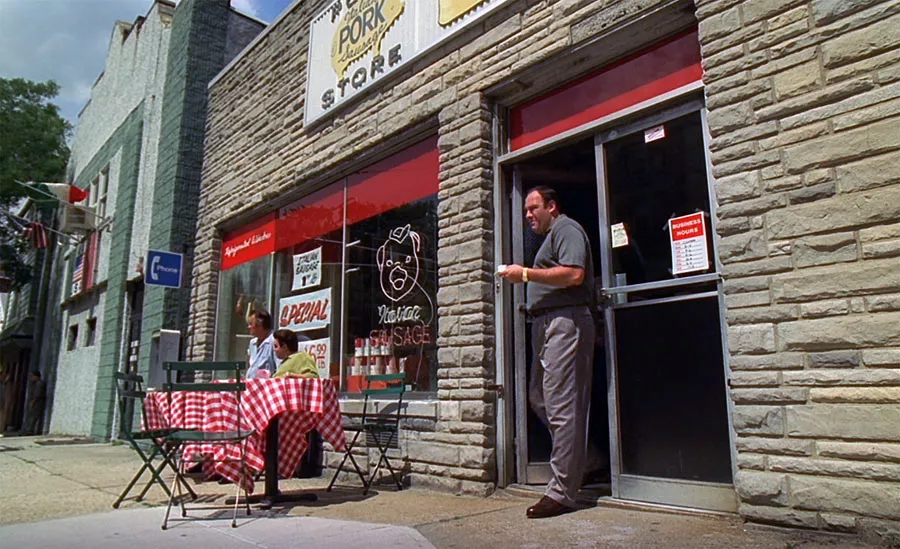 Tony exits the pork store to have a meeting with a Hasidic Jewish man who is having a financial "disagreement" with his son-in-law.
On the left, you can see Paulie Gualtieri and Silvio Dante.
Sitdown
Episode 6, Season 1 - Pax Soprano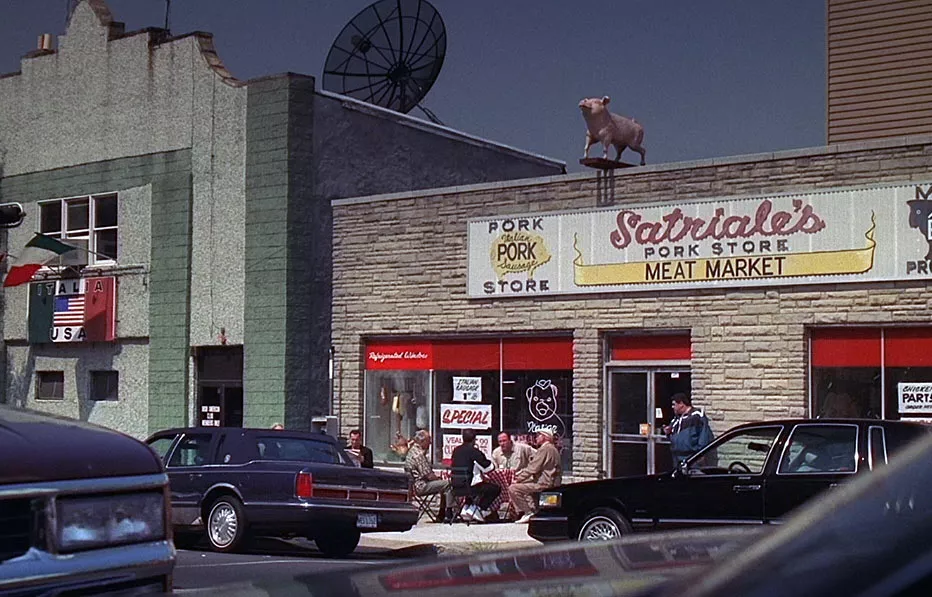 Tony, Junior, Johnny Sack, and Hesh Rabkin hold a sitdown outside of the meat market.
This meeting was called after Hesh expressed his concerns about Junior's excessive "tax" demands.
A car crashes outside of Satriale's
Episode 11, Season 2 - House Arrest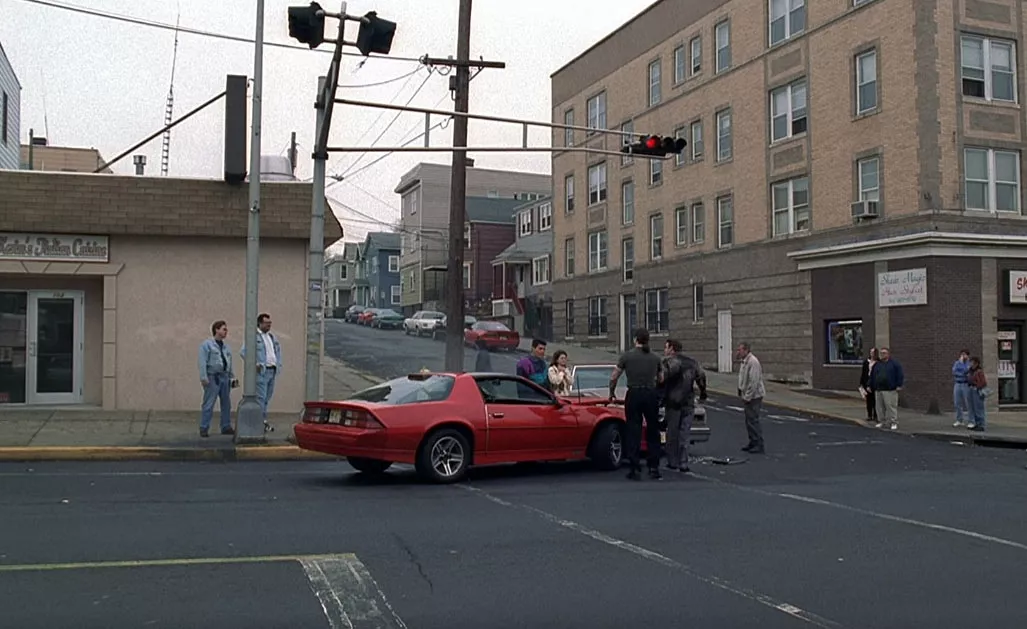 In this scene, a local kid called Carmine crashes into another car at the intersection between Kearny Avenue and Duke Street, which is directly in front of Satriale's.
When Tony realizes who the driver is, he tells Silvio Dante and Furio to remind Carmine that he shouldn't be speeding in the neighborhood.
"He drives too fast. He's always f**king hitting sh*t."
Episode 11, Season 2 - House Arrest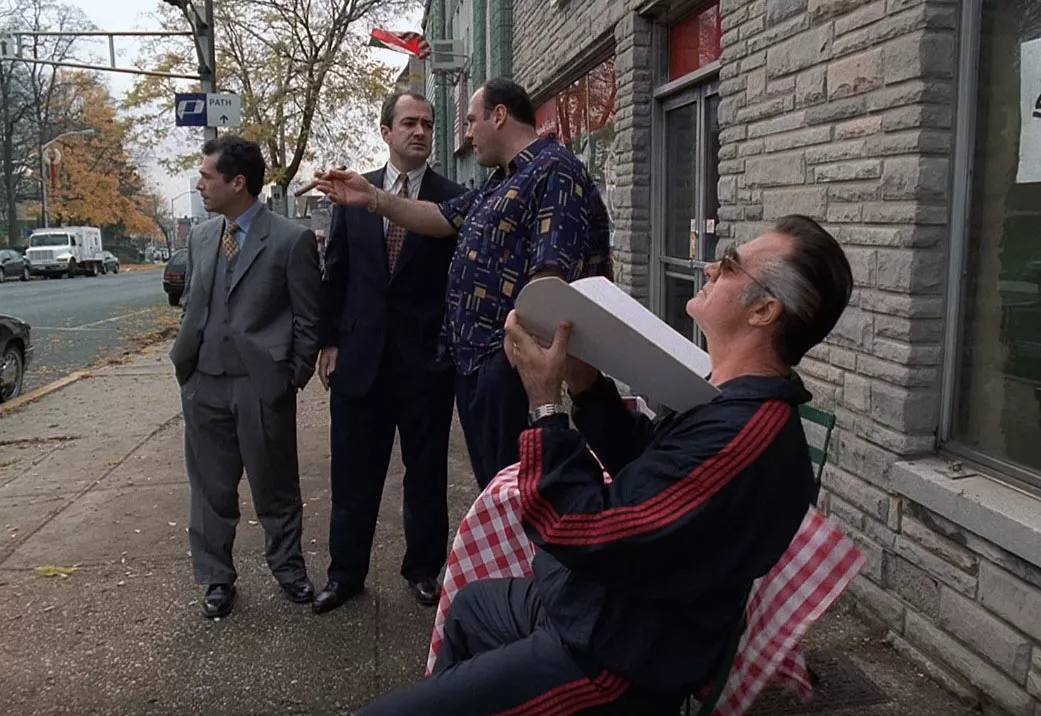 Shortly after the crash, FBI Agent Harris shows up with his new partner, Joe Marquez. After a brief introduction and some small talk about the New Jersey Nets, the men turn their attention to the accident.
Meanwhile, Paulie Gualtieri sits there tanning his face with a sun reflector.
Patsy and Tony
Episode 1, Season 3 - Mr. Ruggerio's Neighborhood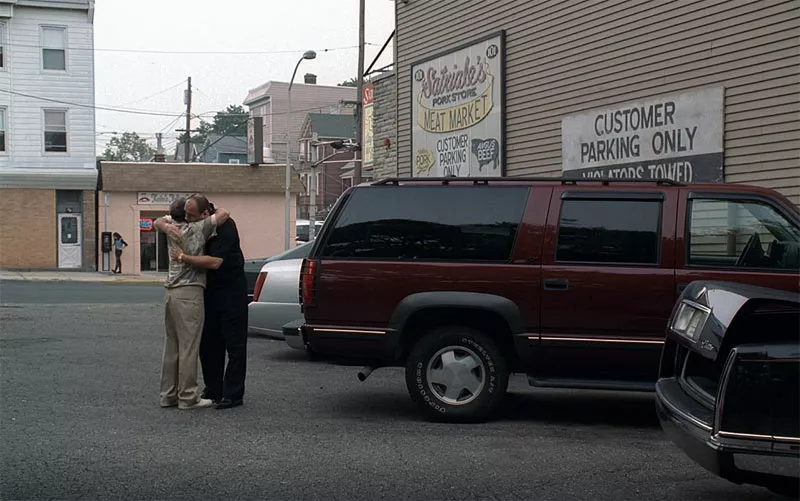 Patsy and Tony embrace each other in the parking lot beside the pork store. During this scene, Patsy shows Tony the repairs that were made on Carmela's fur coat.
Tony has a flashback
Episode 3, Season 3 - Fortunate Son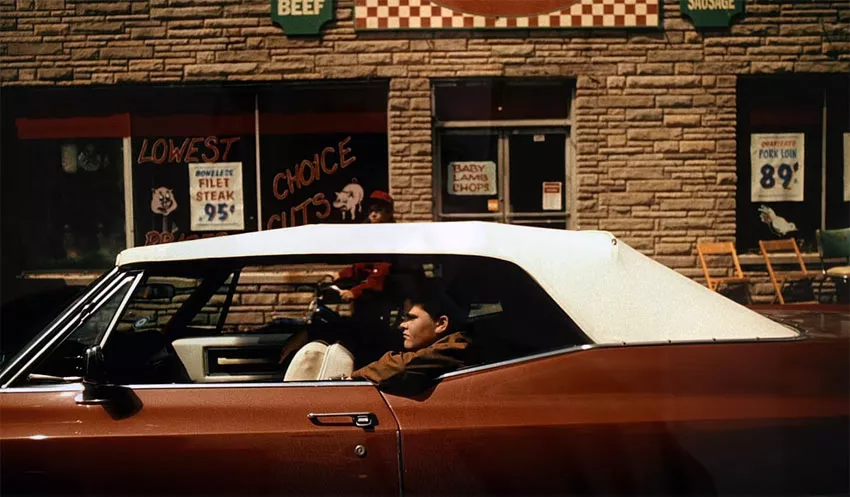 In this scene, Tony has a flashback to the time when his father, Johnny Soprano, cut off Francis Satriale's pinky finger over a gambling debt.
Despite being told to wait in the car, Tony goes inside the store and witnesses his father carrying out the brutal act with a meat cleaver.
Tony's psychiatrist, Dr. Melfi, believes that his panic attacks may have originated from this event.
Paulie Gualtieri's last scene
Episode 21, Season 6 - Made in America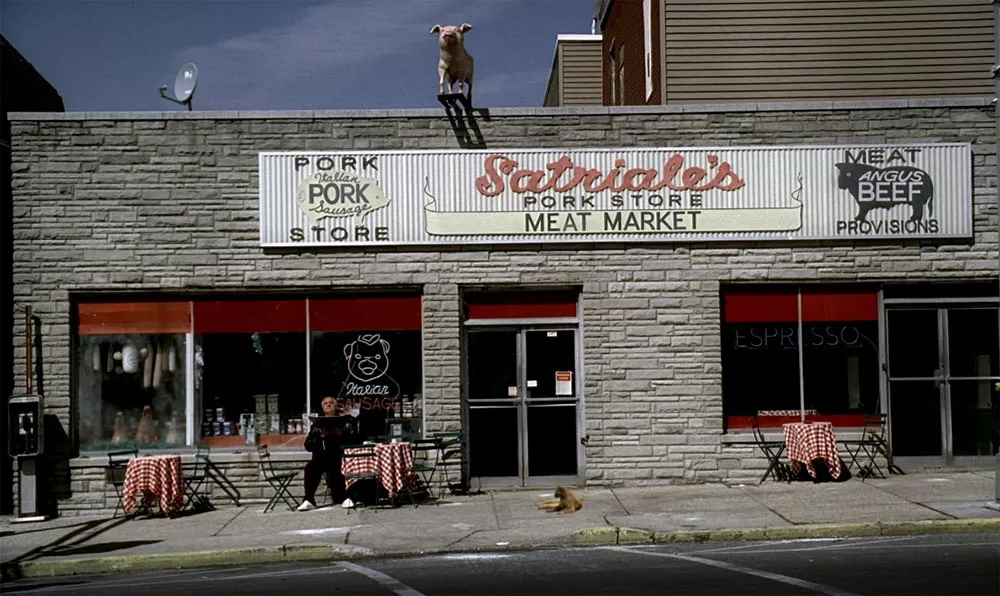 During the show's finale, Paulie Gualtieri sits outside the store by himself, cutting a lonely figure. This is his last scene in The Sopranos.
By this point in the series, Bobby and Christopher are both dead, Silvio is in a coma, and Furio has returned to Italy.
The lack of activity is almost saddening, as it drives home the fact that a lot has changed since the first season.
Closest Locations
Other locations that are relatively close to this address: Roughly 2 miles away.
Filming Location in Newark, New Jersey Roughly 8 miles away.
Filming Location in West Orange, New Jersey