Aaron Carter's house
Place of Interest in Lancaster, California, United States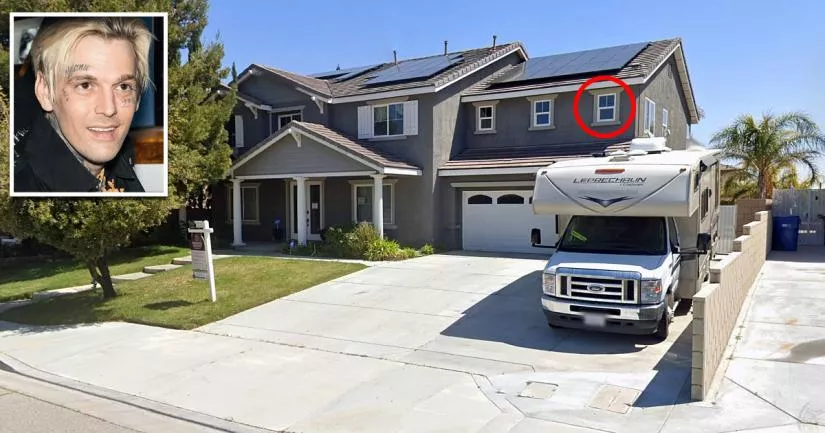 This is Aaron Carter's former house.
It is situated at 42502 Valley Vista Drive in Lancaster, California.
Carter, who was the younger brother of Backstreet Boys member Nick Carter, rose to fame as a teen singer in the late 1990s and early 2000s.
His music career petered out after his fourth studio album, "Another Earthquake!", proved to be a commercial flop. From that point on, he began appearing in reality TV shows such as "House of Carters", "Dancing with the Stars", "Rachael vs. Guy: Celebrity Cook-Off", and "Marriage Bootcamp: Family Edition".
Although he attempted to reignite his career by touring and releasing new music, he failed to reach the same heights that he had achieved as a young teenager.
On the morning of November 5th, 2022, Carter's housekeeper found him submerged and unresponsive in his bathtub. Paramedics later pronounced him dead at the scene.
The coroner's report revealed that the 34-year-old had accidentally drowned after inhaling compressed gas and taking a generic form of Zanax.
It is believed that the former teen icon may have been using inhalant products to get high. Inhalant abuse, which is commonly referred to as "huffing", often produces hallucinations and intense feelings of euphoria. It is also notoriously dangerous, as it can lead to cardiac arrest and other life-threatening conditions.
In the lead-up to his death, Carter had taken a benzodiazepine ("benzos") drug called alprazolam, which can cause drowsiness.
The autopsy report concluded that Carter became incapacitated in the bathtub while he was inhaling the gas. At that point, it appears as though he slid down into the water and drowned.
Although his mother, Jane Carter, theorized that her son may have been murdered, medical experts argued that there was no evidence to back up such a statement.
There were no signs that a struggle had taken place. Furthermore, he had not suffered any serious injuries.
Consequently, the manner of death was ruled an accident.

Further information is available in the "Photos" section below.
Aaron Carter house address
Below, you will find the address and the GPS coordinates for this location.
GPS coordinates
The latitude and longitude coordinates for the house are:
34.654700, -118.256981
Map
To view directions on how to get there, you can use the Google Maps shortcut below:
Address
The full address for this location is:
42502 Valley Vista Drive
Lancaster
California
CA 93536
United States
Directions
The house is situated in a quiet residential neighborhood that is accessible via 70th Street West.
Details about the general area
Lancaster lies about 40 miles (65 km) north of Los Angeles.
Private Property Warning
This is a private property. It is not a public place. Therefore, you should be respectful and not step foot on the property without permission.
Photos
Photos of the house and other related images.
---
42502 Valley Vista Drive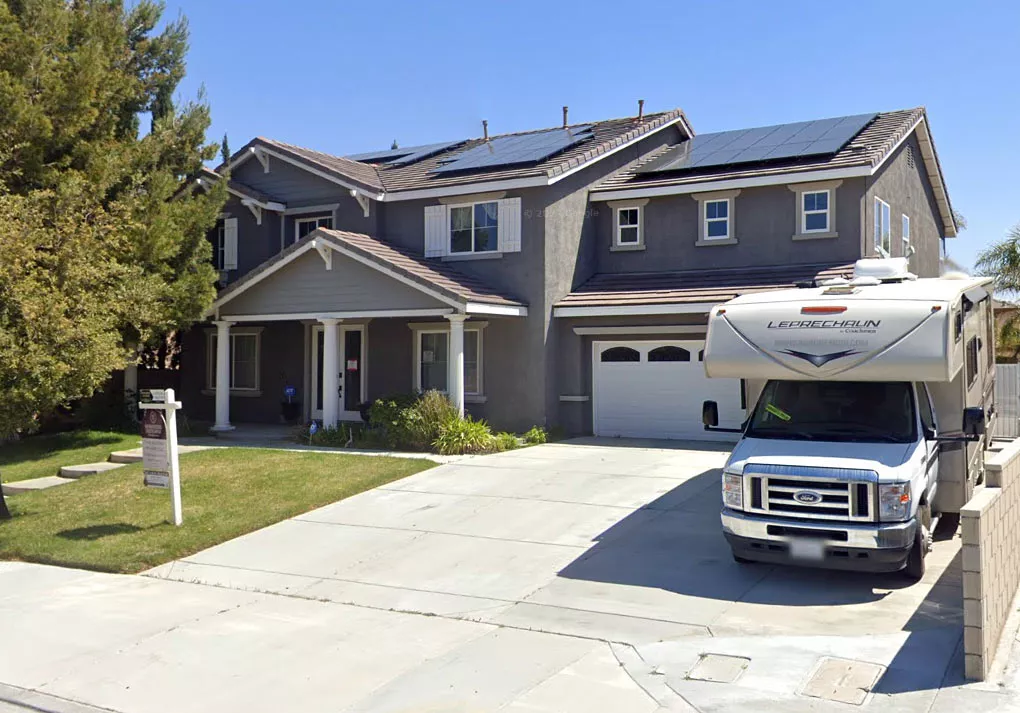 This Google Street View image of 42502 Valley Vista Drive was taken in April of 2023—roughly seven months after Carter's death.
The house was built in 2006. It has seven bedrooms and is roughly 4,130 square feet in size.
Public records show that Carter purchased the property on November 25th, 2020, for $620,000. It was then listed for sale at $849,900 just four months later.
The home fell into default in March of 2023, which eventually resulted in the bank serving a "Notice of Sale" on Carter's estate.
At the time of writing, the house was listed for sale at $749,900.
Map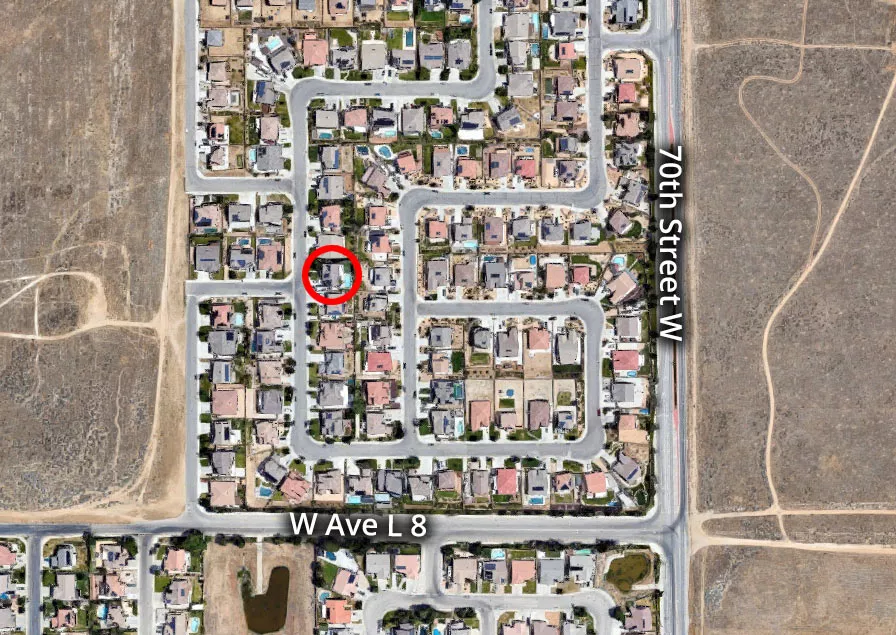 Image source: Google Maps
The house is situated in a quiet residential neighborhood in the southwestern suburbs of Lancaster.
It is accessible via 70th Street West and West Avenue L 8.
2012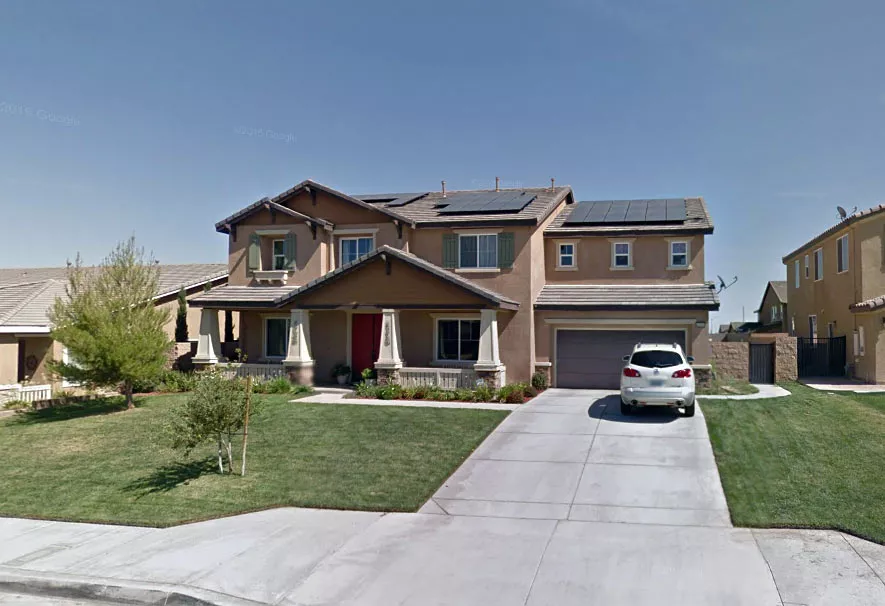 The Google Street View image above was captured in October of 2012.
Carter's autopsy report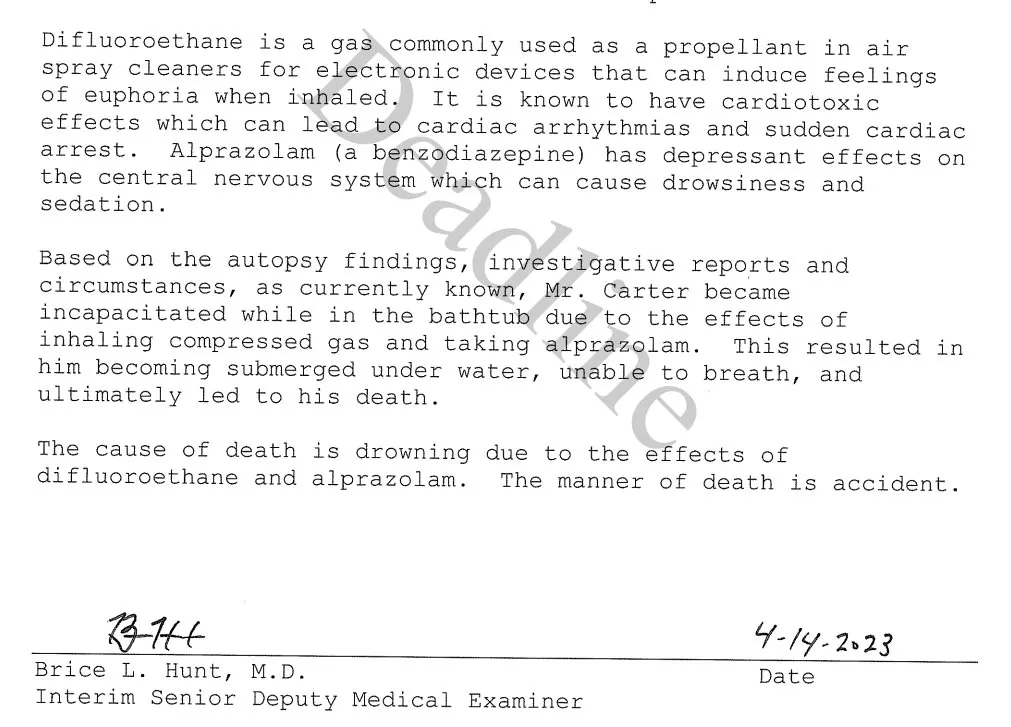 Image source: Los Angeles County Department of Medical Examiner-Coroner
Aaron Carter's cause of death was determined to be "drowning due to the effects of difluoroethane and alprazolam".
Death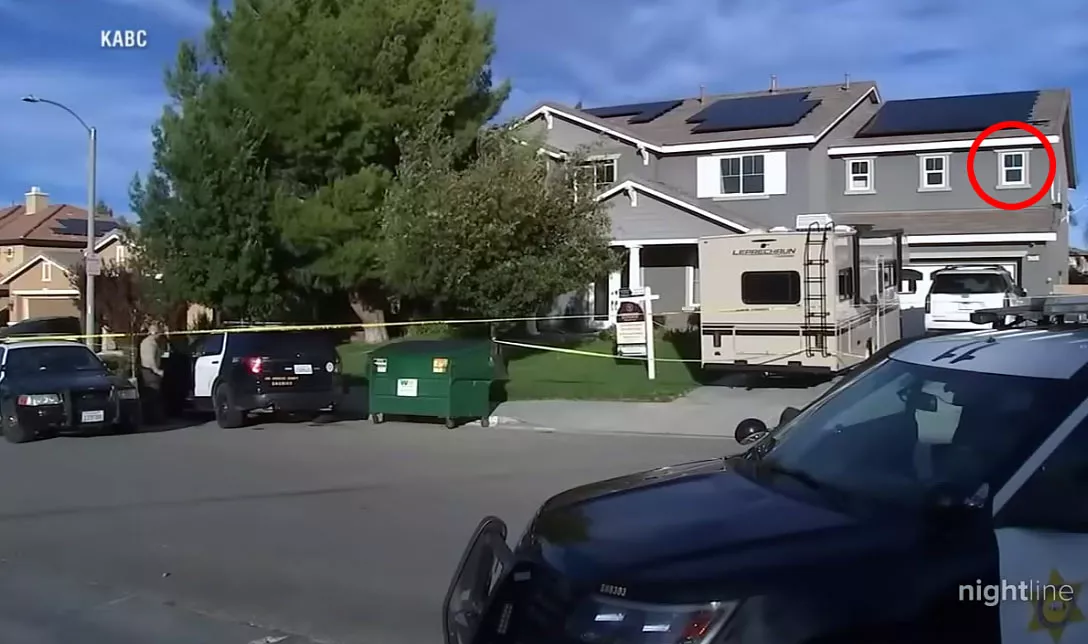 Image source: KABC
At roughly 11 a.m. on Saturday, November 5th, 2022, Carter's panicked housekeeper frantically called 911 and told dispatchers that she had found him unresponsive in his bathtub (the bathroom window is circled in red in the image above).
Sadly, CPR failed, and he was pronounced dead at the scene.
The singer had struggled with mental health issues and drug addiction throughout most of his adult life. In 2019, he publicly revealed that he had been diagnosed with schizophrenia, bipolar disorder, and anxiety.
This location belongs to the following categories:
Celebrities
Closest Locations
Other locations that are relatively close to this address: Roughly 29 miles away.
Crash Site Location in Santa Clarita, California, United States Roughly 41 miles away.
Place of Interest in Burbank, California, United States Roughly 41 miles away.
Place of Interest in Burbank, California, United States Roughly 42 miles away.
Place of Interest in Los Angeles, California, United States Roughly 42 miles away.
Filming Location in Los Angeles, California, United States