Hervé Villechaize's house
Death Location
11537 Killion Street, Los Angeles, CA 91601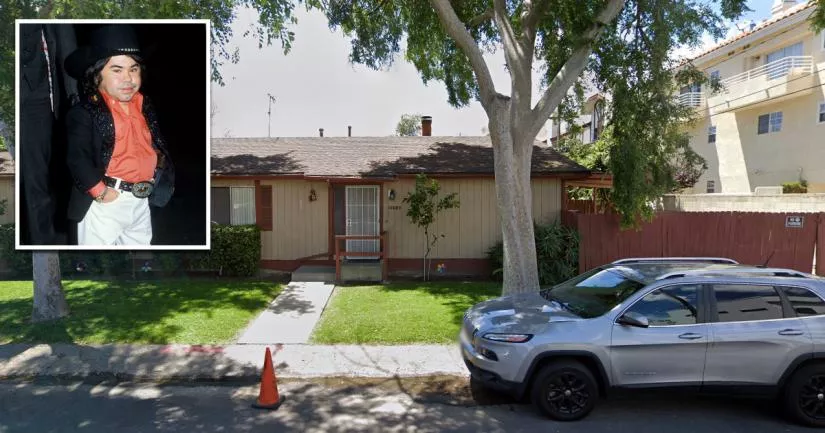 This is the house where Hervé Villechaize committed suicide.
It is located at 11537 Killion Street in Los Angeles, California.
The actor was best known for portraying the character "Nick Nack" in the 1974 James Bond film The Man with the Golden Gun. He also played Mr. Roarke's sidekick, Tattoo, in the drama series Fantasy Island.
Fans of the show will remember how he used to ring a bell and shout "The plane! The plane!" whenever a new guest arrived at the start of each episode.
Villechaize was born with dwarfism, which led to a number of painful health problems. Not only did he have abnormally small lungs, he also suffered from ulcers, IBS, and oversized organs.
In 1983, the diminutive actor was fired from Fantasy Island after he quarreled with the directors and demanded a substantial pay increase.
After leaving the series, Villechaize struggled to find work. In the final years of his life, he mostly appeared in commercials and small cameo roles.
As time wore on, his health situation worsened to the point that he reportedly had to sleep on his knees just to breathe properly. He was also taking nearly two dozen pills a day to alleviate his symptoms.
In 1992, the actor nearly died from pneumonia.
By that point in his life, he was struggling to use his arms and required help getting dressed.
Realizing that his health problems were only going to get worse and that he was quickly losing his independence, Villechaize decided to take his own life.
In the early hours of September 4th, 1993, he grabbed a tape recorder and a gun and walked out onto the back patio. After recording a message for his longtime girlfriend, Kathy Self, he sat down against the brick wall at the back and shot himself in the chest.
He also fired one shot into the glass door—a sign that he wanted to wake his sleeping girlfriend.
Villechaize did not switch off the tape recorder before he shot himself. As a result, his final moments were recorded on tape.
After shooting himself in the chest, the star was somewhat bemused to discover that he was still alive. Upon realizing that he hadn't died instantly, he reportedly said, "Whoa, well, I guess I just have to wait."
When Kathy heard the gunshot, she ran outside and found Villechaize bleeding. Although he was rushed to the North Hollywood Medical Center, the 50-year-old was pronounced dead shortly afterwards.

Further information is available in the "Photos" section below.
Hervé Villechaize death location
Below, you will find the address and the GPS coordinates for this location.
Address
11537 Killion Street, Los Angeles, California, CA 91601, USA
Map
To view directions on how to get there, you can use the Google Maps shortcut below:
GPS coordinates
The latitude and longitude coordinates for the house are:
34.171600, -118.383586
Directions
The house is roughly 200 feet south of the intersection between Burbank Boulevard and Beck Avenue. It is situated on the western outskirts of North Hollywood, close to the North Hollywood Recreation Center.
Private Property Warning
This is a private property. It is not a public place. Therefore, you should be respectful and not step foot on the property without permission.
Photos
Photos of the house and other related images.
---
11537 Killion Street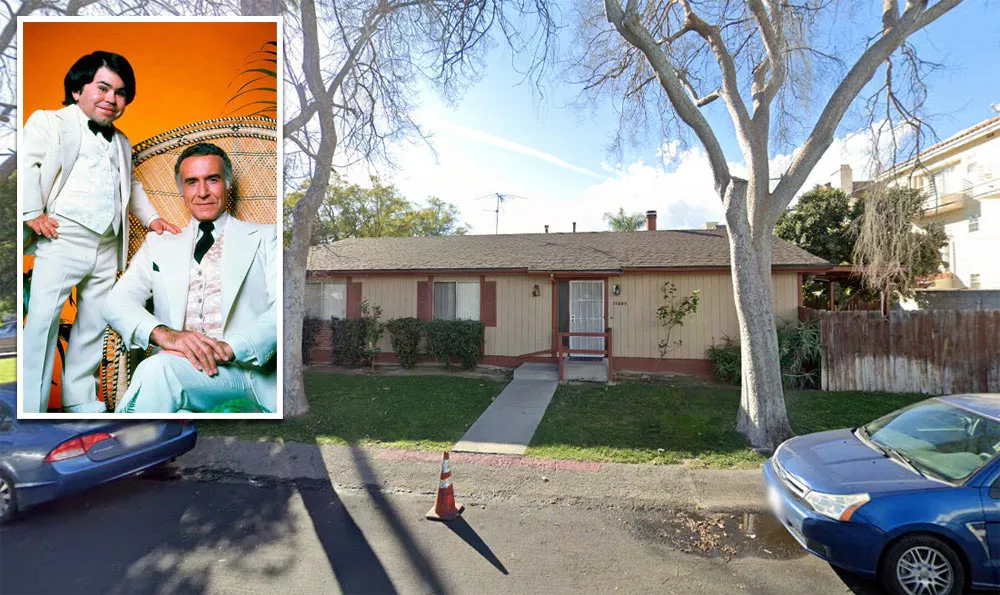 This Google Street View image of 11537 Killion Street was taken in January 2018.
At the time of his death, Villechaize was living by himself at the house. However, his girlfriend, Kathy Self, often stayed over.
The evening before his suicide, the couple had attended a screening of The Fugitive (1993). They also went to dinner at a local restaurant.
On the left, you can see a photograph of Villechaize and his Fantasy Island co-star, Ricardo Montalbán. The show aired on ABC between 1977 and 1984. However, Villechaize was fired the year before it ended due to a disagreement over money.
Patio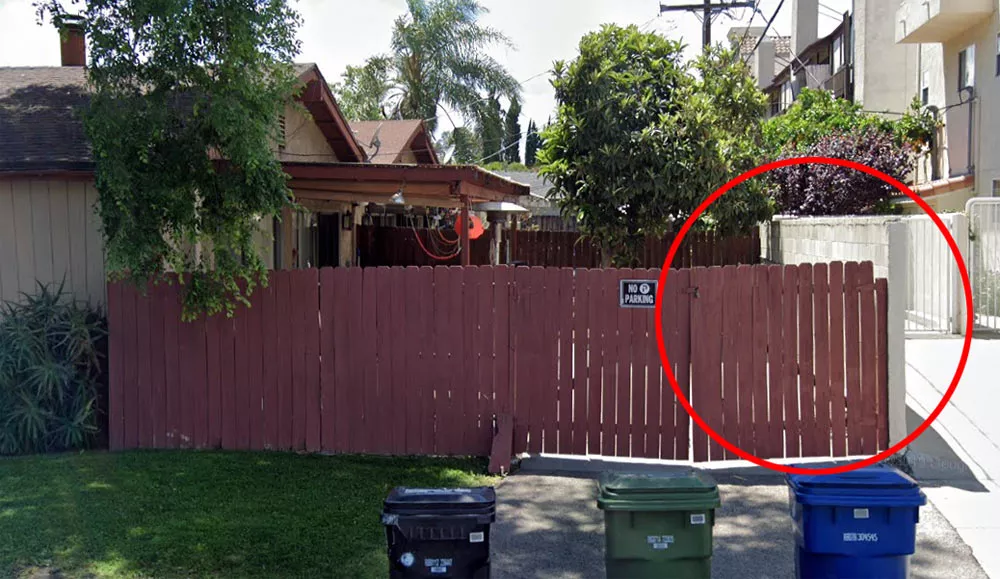 The patio is on the northern side of the house, beside Beck Avenue.
Kathy Self said that Villechaize committed suicide by sitting against the brick wall and shooting himself in the chest.
When Kathy rushed out and asked him what happened, Villechaize replied, "I'm dying."
After realizing that he had shot himself, she ran back inside to call 911.
Fantasy Island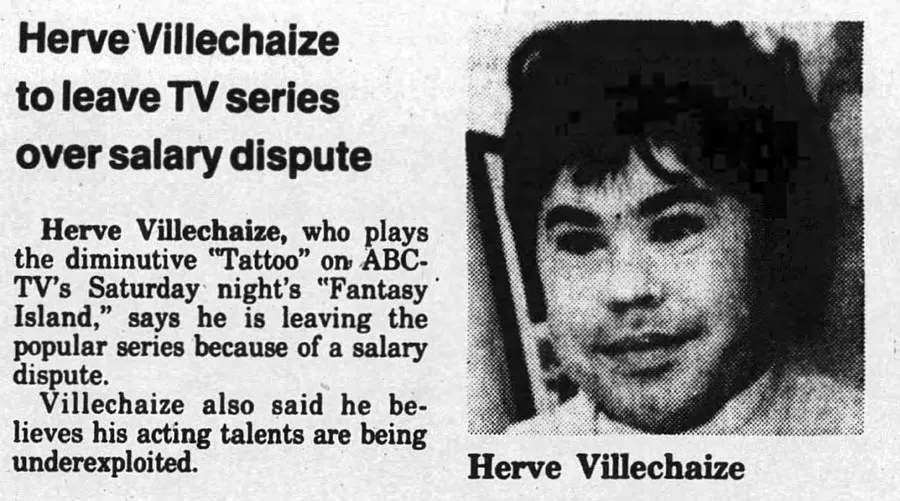 In April 1983, it was announced that Villechaize was leaving Fantasy Island due to a salary dispute.
His decision to quit the show reportedly cost him $1 million.
Closest Locations
Other locations that are relatively close to this address: Roughly 3 miles away.
Death Location in Studio City, California Roughly 3 miles away.
Murder House in Studio City, California Roughly 4 miles away.
Filming Location in Los Angeles, California