Ramon Novarro's house
Murder House
3110 Laurel Canyon Blvd, Studio City, CA 91604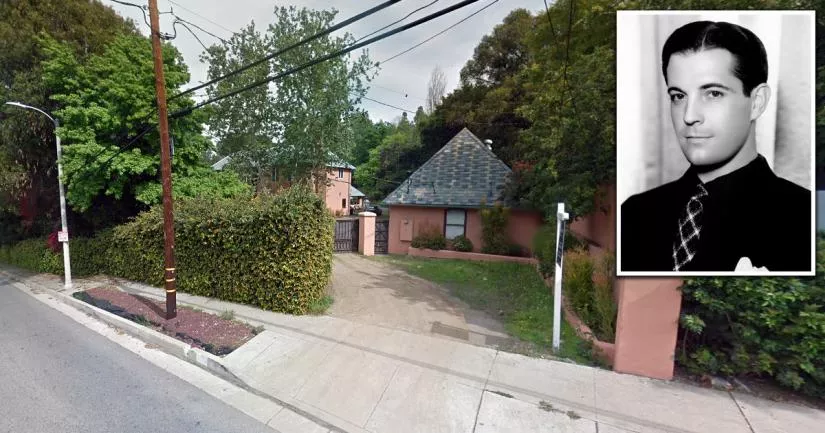 This is the house where actor Ramon Novarro was murdered.
It is situated at 3110 Laurel Canyon Boulevard in Studio City, California.
Novarro was a leading Mexican-American actor during the 1920s and early 1930s. He is best known for his roles in movies such as Ben-Hur (1925), "The Student Prince in Old Heidelberg" (1927), and Across to Singapore (1928).
Homosexuality and alcoholism
Novarro was a closeted homosexual who reportedly struggled with his sexuality due to his Catholic upbringing. He also knew that being openly gay would destroy his career as one of Hollywood's romantic idols.
Frustrated, conflicted, and ashamed, he soon turned to alcohol in an attempt to drown out his feelings.
His career began to falter in the 1930s, just as the silent film era was coming to an end.
By that stage, his battle with alcoholism had aged him so much that he could no longer portray the handsome romantic lead.
Although he continued to feature in movies and TV shows in the 40s and 50s, his roles were quite small in comparison to his earlier work.
Novarro's murder
Novarro regularly brought male escorts back to his house in Laurel Canyon.
On the morning of October 31st, 1968, the 69-year-old's secretary found him beaten to death in his bedroom.
Novarro's killers were two brothers named Paul and Tom Ferguson, who had tricked the actor into believing that they were escorts.
The Ferguson brothers were so convinced that the Ben-Hur star had a large sum of money hidden on the property that they decided to beat him until he revealed its location.
In reality, however, there was no money.
This means that Novarro was tortured to death over something that didn't exist.
The coroner ruled that the actor died from choking on his own blood.
Following the murder, his killers attempted to mislead the police by writing "Us girls are better than fa*gots" on a mirror. Fortunately, this half-baked attempt to stage the crime scene did not fool investigators. In their minds, such an obvious misdirection made it clear that the killer was a male.
Although Paul and Tom Ferguson were convicted of the crime and given lengthy prison sentences, they were both released early on parole during the mid-1970s.
In the late 1980s, the men were convicted of two separate, unrelated rapes.

Further information is available in the "Photos" section below.
Ramon Novarro's house address
Below, you will find the address and the GPS coordinates for this location.
Address
3110 Laurel Canyon Blvd, Studio City, California, CA 91604, USA
Map
To view directions on how to get there, you can use the Google Maps shortcut below:
GPS coordinates
The latitude and longitude coordinates for the house are:
34.129400, -118.378833
Directions
The house is roughly 0.5 miles north of the intersection between Laurel Canyon Boulevard and Mulholland Drive.
Details about the general area
Studio City is a neighborhood in the north of Los Angeles, California.
Private Property Warning
This is a private property. It is not a public place. Therefore, you should be respectful and not step foot on the property without permission.
Photos
Photos of the house and other related images.
---
Novarro's house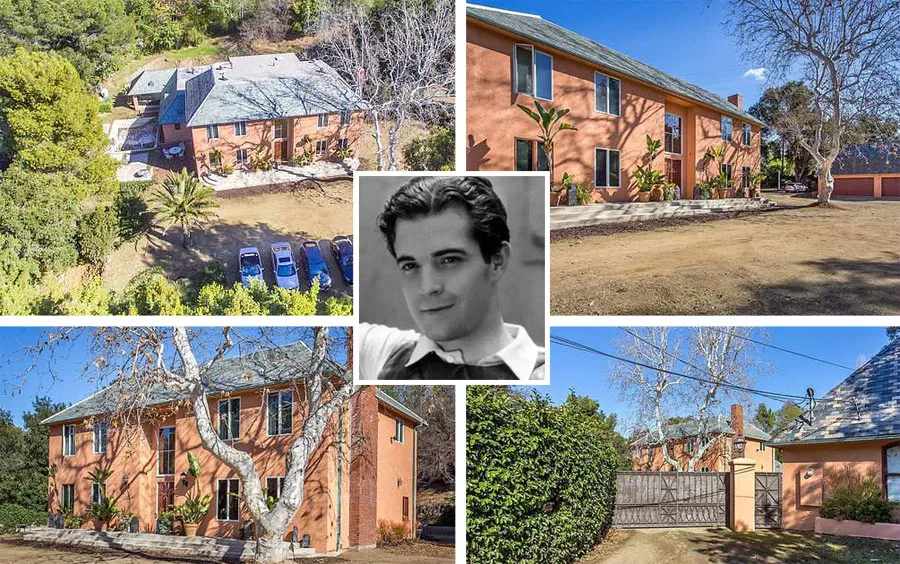 Image source: The MLS
These are realtor photographs of Ramon Novarro's former home on Laurel Canyon Boulevard.
The property is obscured by walls, hedges, and tall trees.
A number of social media users have claimed that the original house was torn down, replaced by the current structure, and then sold.
However, this is untrue, as property websites show that the current house was built in 1945, which was 23 years before the murder took place.
Furthermore, newspaper listings from 1981 describe it as a one-story hacienda.
Over the years, it has seen a large number of additions. For example, building permits show that the two-story building at the front wasn't added until the late 1980s.
Aerial image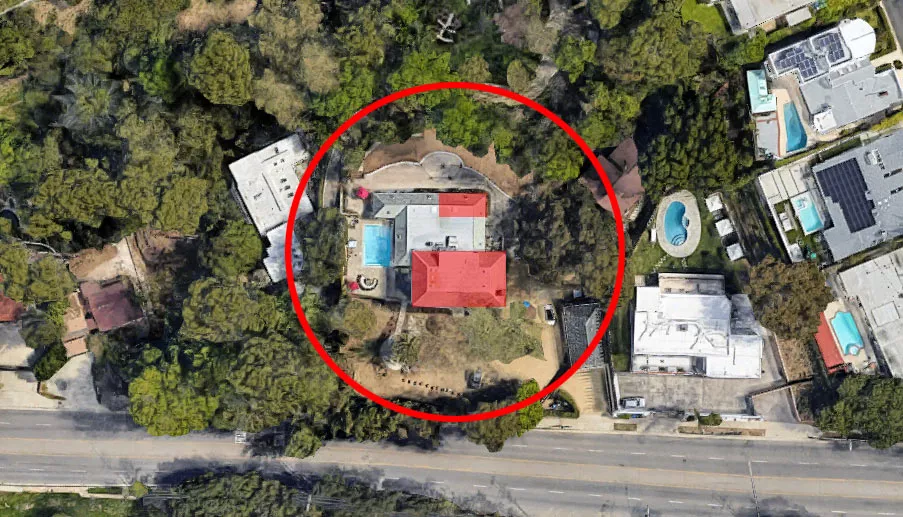 Image source: Google Maps
This is an aerial image of 3110 Laurel Canyon Boulevard. We have highlighted some of the newer additions with a red overlay.
Street View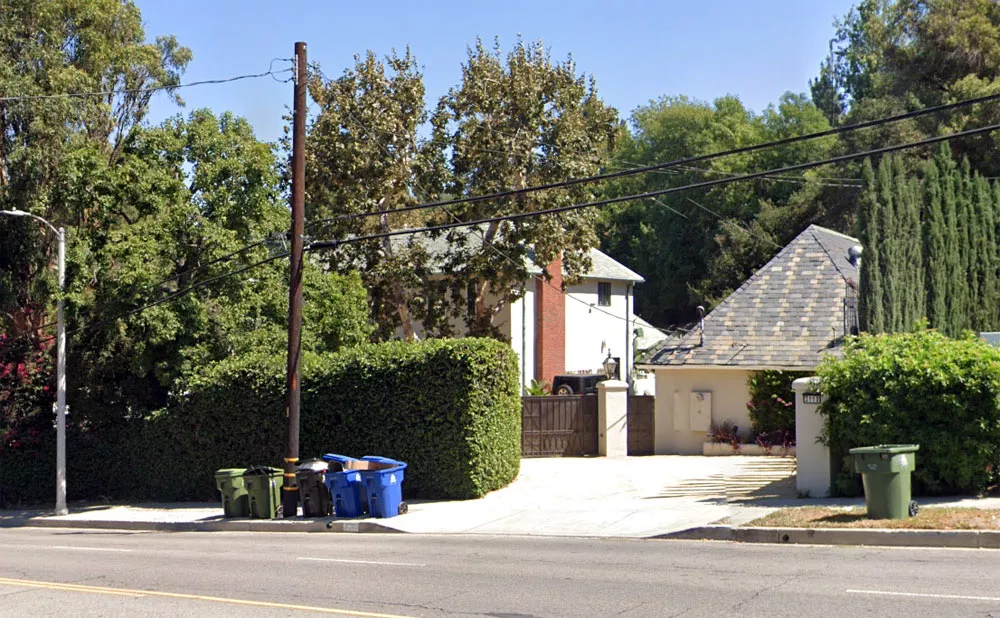 This Google Street View image was taken in August 2022.
As you can see, the house is mostly hidden from the street.
The owners decided to replace the "reddish orange" color on the exterior walls with grey at some point after 2019.
Paul and Tom Ferguson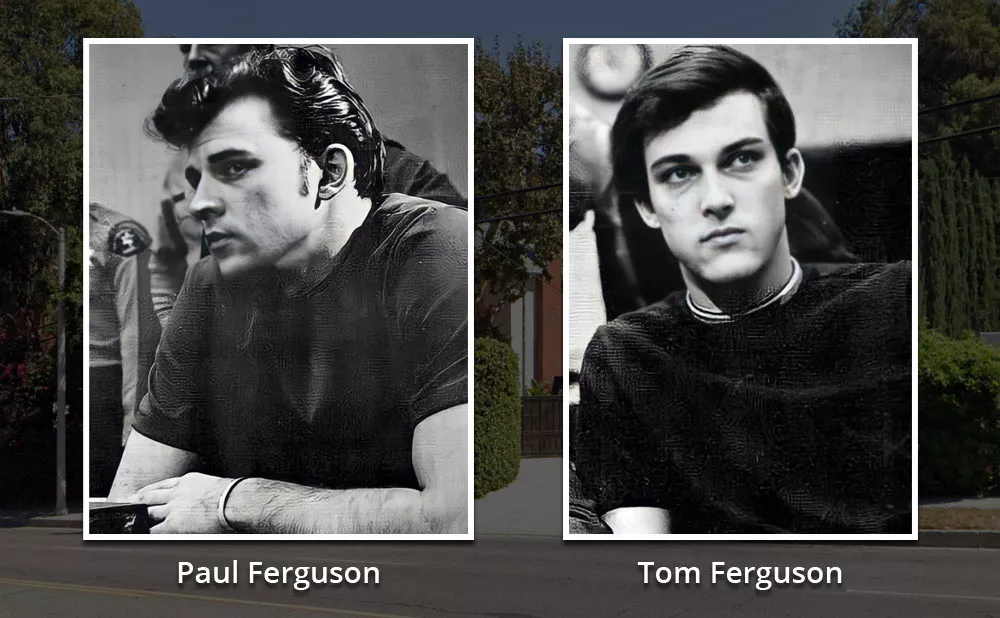 Paul and Tom Ferguson were under the impression that Novarro had $5,000 hidden behind one of the pictures in his house.
They refused to believe the actor told when he told them that all of his money was tied up in the stock market and in bank accounts.
Convinced he was being lied to, Paul Ferguson began to beat the 69-year-old with a silver cane.
The assault occurred over the course of several hours and only ended when Novarro choked to death on his own blood.
Following the murder, it did not take long for the police to arrest the Ferguson brothers.
While Paul was beating Navorra, Tom had used the victim's phone to call his girlfriend, Brenda Metcalf, in Chicago. When the police looked at the outgoing calls and tracked Brenda down, she immediately told them Tom's name and admitted that she had heard a man screaming in the background.
A forensic investigation revealed that the two brothers' fingerprints were all over the house.
Following their arrest, Paul convinced Tom to confess to the crime. He argued that Tom would get off lightly because he was only 17 years old when the murder took place.
Initially, Tom agreed, as he believed that he was sparing his older brother from a life sentence or the death penalty. However, he immediately changed his mind when he learned that the prosecutor was planning on trying him as an adult.
At that point, he recanted his confession and told the authorities that Paul had killed the actor.
During the trial, the two brothers accused each other of murdering Navorra.
In September 1969, they were found guilty of the crime and given life sentences. However, they both received early probation in the mid-1970s.
Following their release, they never spoke to each other again.
In 1987, Tom Ferguson was found guilty of raping a 54-year-old woman and sentenced to 8 years in prison.
Two years later, in 1989, Paul Ferguson was convicted of raping a woman in Missouri and sentenced to 60 years in prison.
Tom committed suicide at a motel in 2005. Paul died in prison in 2018.
Crime scene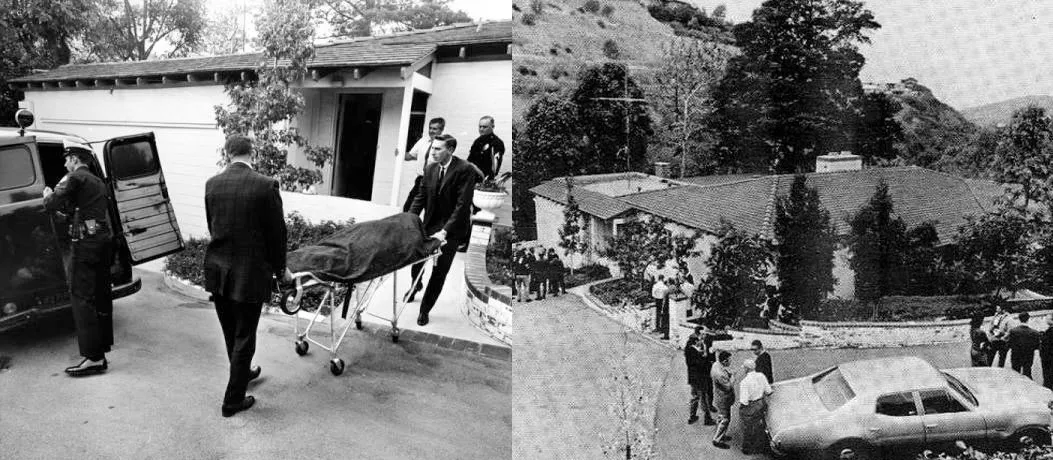 Novarro's body was discovered by his secretary, Edward Weber.
When Weber entered the house, he saw that chairs were overturned and that empty bottles were strewn across the floor.
After walking into the bedroom and opening the curtains, he saw Novarro's badly beaten body on the bed.
His killers had tied his feet and hands together with an electrical cord. The autopsy report revealed that he suffered injuries to his nose, face, chest, arm, knees, and genitals.
The cause of death was asphyxiation, as the 69-year-old had suffocated on his own blood.
5609 Valley Oak Drive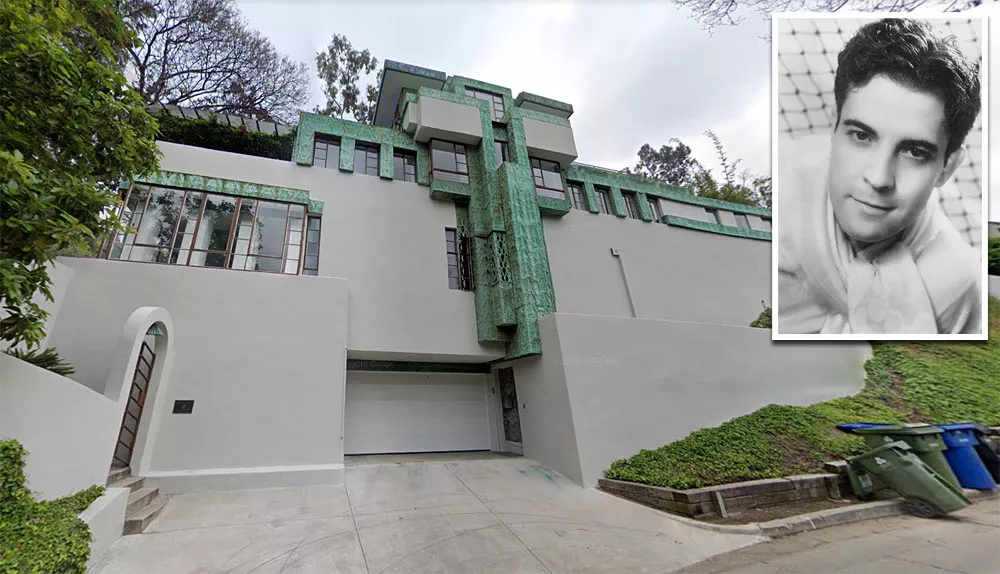 During the 1930s, Ramon Novarro lived at 5609 Valley Oak Drive in the Los Feliz neighborhood of Los Angeles.
However, he was forced to downsize and move to Laurel Canyon when his career began to falter.
Coordinates: 34.111105, -118.311903
Map Viewer
There is more than one location associated with this entry. To view all of these places on the same map, you can use the following feature:
Closest Locations
Other locations that are relatively close to this address: Less than a mile away.
Filming Location in Los Angeles, California Less than a mile away.
Death Location in Studio City, California