The house from The Invitation (2015)
Filming Location in Los Angeles, California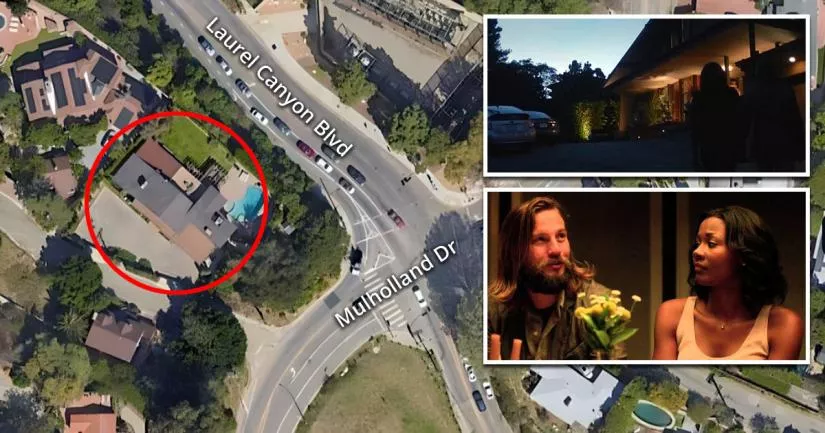 This is the house from the horror film The Invitation (2015).
It is located at 8105 Mulholland Terrace in Los Angeles, California.
At the start of the movie, Will and his girlfriend, Kira, attend a dinner party at this location in the Hollywood Hills.
The party is being hosted by Will's ex-wife, Eden.
Will and Eden divorced after their son's tragic death tore their marriage apart. However, since then, Eden has miraculously recovered from her grief and remarried.
Eden attributes her recovery to a "grief support group" in Sonora, Mexico, which is run by a man named Dr. Joseph.
In an apparent attempt to introduce others to her joyous new way of living, Eden invites Will, Kira, and all of their old friends to a dinner party at her expensive home.
Also present are Eden's new husband, David, and a man named Pruitta, both of whom are devout members of Dr. Joseph's organization.
During the party, Eden, David, and Pruitta give the rest of the party guests a presentation about their unique approach to death. Although the guests immediately suspect that the support group sounds like some kind of cult or MLM scheme, they eventually laugh it off and continue with the party.
However, Will remains uneasy throughout the movie, as something feels "off" about the whole affair. Baffled by Eden's ability to stop grieving about their son's death, he quickly begins to suspect that something sinister is afoot.
Unfortunately, whenever he attempts to raise his concerns, the others presume that he is overreacting due to the grief and stress of visiting his old home—the same place where his son previously died in an accident.
A strange and menacing atmosphere continues to pervade the film until it eventually transpires that the "support group" is indeed a cult.
Even worse, they are attempting to poison everyone at the dinner party.
Before the movie ends, we are shown that the party was just a small part of a much larger plan to ritualistically murder dozens of people. As the survivors of Eden's "get together" look out over the Hollywood Hills, they can hear screams, sirens, and police helicopters echoing all around them.
At that point, it becomes obvious that Dr. Joseph's cult had organized similar "parties" in other residences.

Further information is available in the "Photos" section below.
The Invitation (2015) house location
Below, you will find the address and the GPS coordinates for this location.
Address
8105 Mulholland Terrace, Los Angeles, California, CA 90046, USA
Map
To view directions on how to get there, you can use the Google Maps shortcut below:
GPS coordinates
The latitude and longitude coordinates for the house are:
34.123678, -118.376010
Directions
Mulholland Terrace is situated beside the intersection between Mulholland Drive and Laurel Canyon Boulevard.
Details about the general area
The property is situated in Laurel Canyon, which is a neighborhood in the Hollywood Hills.
Private Property Warning
This is a private property. It is not a public place. Therefore, you should be respectful and not step foot on the property without permission.
Photos
Photos of the house and other related images.
---
Mulholland Terrace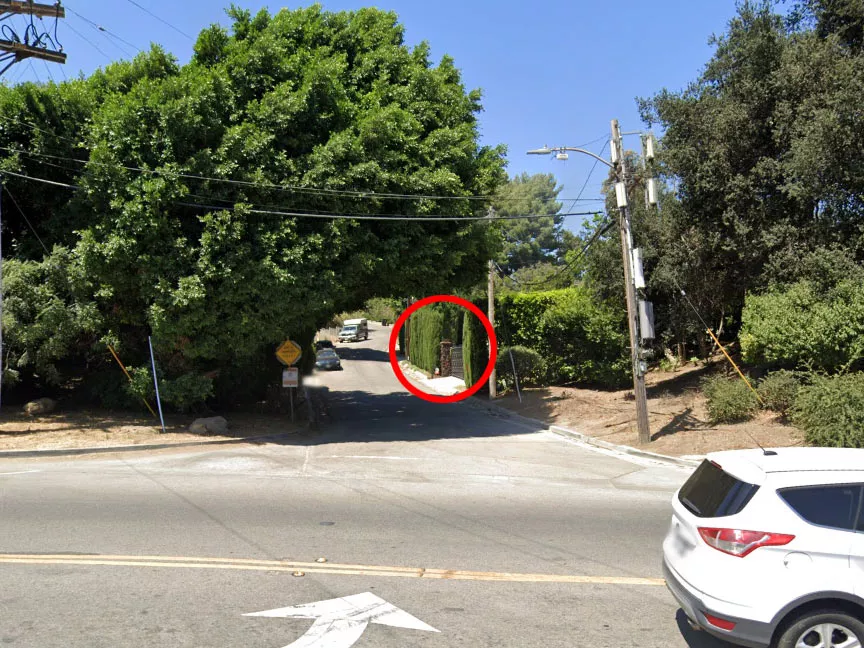 The entrance to Mulholland Terrace is just west of the intersection between Mulholland Drive and Laurel Canyon Boulevard. Filming for The Invitation (2015) took place in the first house on the right (highlighted in red).
Notably, the Google Street View car has yet to travel up this road.
House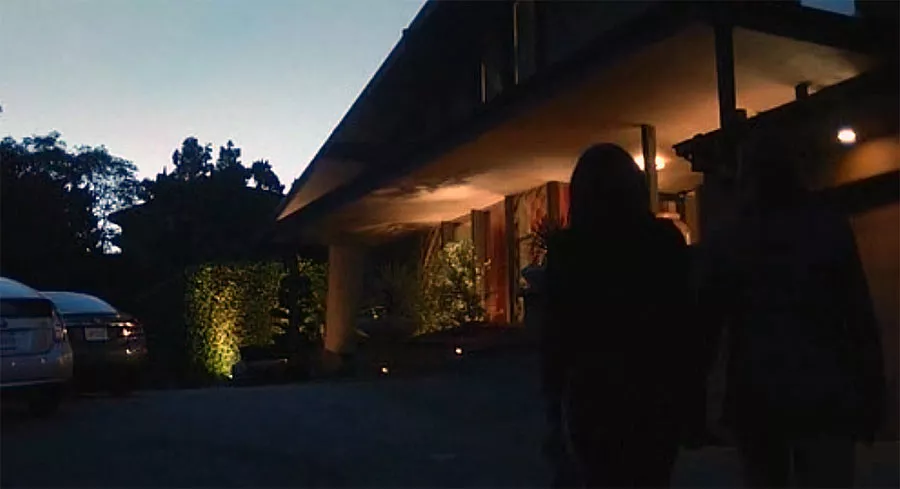 Will and his girlfriend, Kira, arrive at the residence at the start of the movie.
When Kira realizes how expensive the property is, she surprisedly remarks, "This was your house?"
In response, Will explains that Eden has a lot of money in her family.
Closest Locations
Other locations that are relatively close to this address: Less than a mile away.
Murder House in Studio City, California Roughly one mile away.
Death Location in Studio City, California Roughly one mile away.
Death House in Los Angeles, California