Anton Yelchin's house.
Place of Interest in Studio City, California, United States.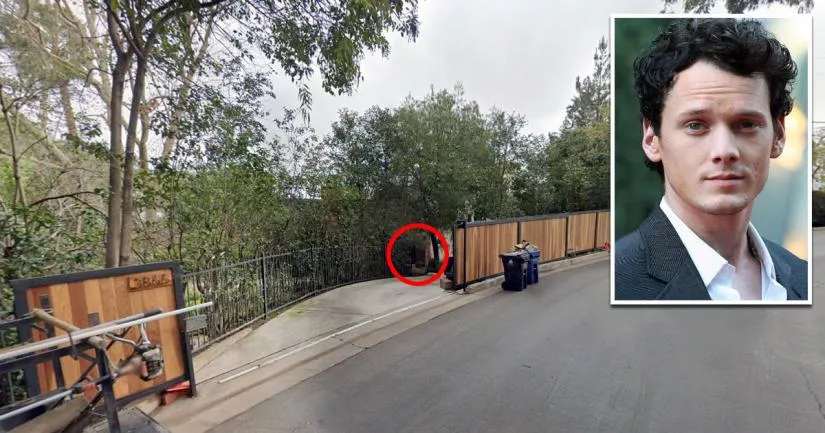 This is the house where actor Anton Yelchin died in a freak car accident.
It is situated at 3866 Berry Drive in Studio City, California.
Yelchin was best known for his role as Lieutenant Pavel Chekov in Star Trek (2009), Star Trek Into Darkness (2013), and Star Trek Beyond (2016). He also portrayed Kyle Reese in Terminator Salvation (2009) and Pat in Green Room (2015).
On June 18th, 2016, the actor parked his 2015 Jeep Grand Cherokee on the steep driveway outside of his home. He then walked down the driveway to check his gate.
Sadly, it seems as though Yelchin's SUV had a design flaw in its electronic gearshift that may have allowed the gear to switch back to "drive" or "reverse" without him realizing it.
Consequently, it rolled down the steep incline and trapped him between a brick pillar and the security gate at the entrance to his house.
Yelchin's body was discovered at roughly 1 a.m. the following morning after his friends in the punk band "The Hammerheads" became worried about the fact that he hadn't shown up for practice.
The medical examiner concluded that the 27-year-old had died from blunt traumatic asphyxia, which is caused by an intense compression of the chest cavity.
Two months later, his parents filed a wrongful death lawsuit against Fiat Chrysler Automobiles (FCA), which owns the Jeep brand.
Although the company had issued a recall for the model, the software update that fixed the design flaw didn't become available until the week of Yelchin's death.
In March of 2018, it was announced that both parties had reached a settlement out of court.
Where did Anton Yelchin die?
Below, you will find the address and the GPS coordinates for this location.
GPS coordinates.
The latitude and longitude coordinates for the house are:
34.137826, -118.381454
Map.
To view directions on how to get there, you can use the Google Maps shortcut below:
Address.
The full address for this location is:
3866 Berry Drive
Studio City
California
CA 91604
United States
Directions.
Berry Drive is accessible via Ventura Boulevard in Studio City. The entrance is about 285 feet west of the intersection between Ventura Boulevard and Tujunga Avenue.
Details about the general area.
Studio City is a neighborhood in Los Angeles, California. It lies to the west of the Cahuenga Pass (Hollywood Freeway).
Private property warning.
This is a private property. It is not a public place. Therefore, you should be respectful and not step foot on the property without permission.
Photos.
Photos of the house and other related images.
---
Accident.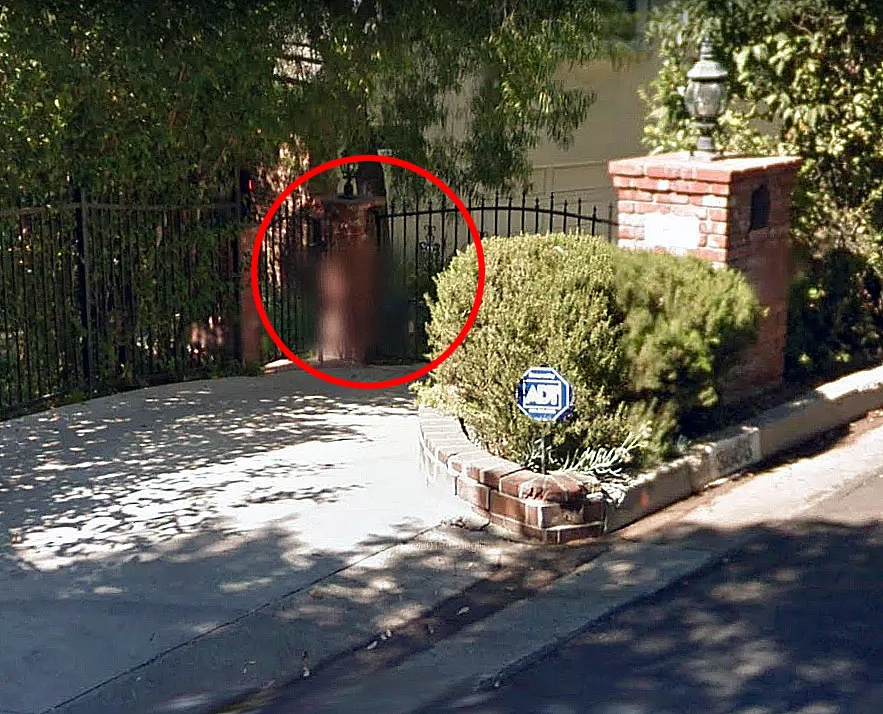 The Google Street View image above was captured in September of 2014, which was roughly two years before Anton Yelchin died in a freak accident.
The red circle highlights the brick pillar and gate that the actor was crushed against.
Notably, the driveway leading up to Berry Drive is pretty steep.
It is likely that the 27-year-old jumped out of his vehicle without realizing that it wasn't in "park" mode.
At that point, the SUV rolled down the driveway and trapped him up against the gate. The model in question weighs 4,875 lbs (2,211 kg), which is more than two tons.
The heavy pressure on his chest area would have disrupted his blood flow and prevented him from breathing properly.
3866 Berry Drive.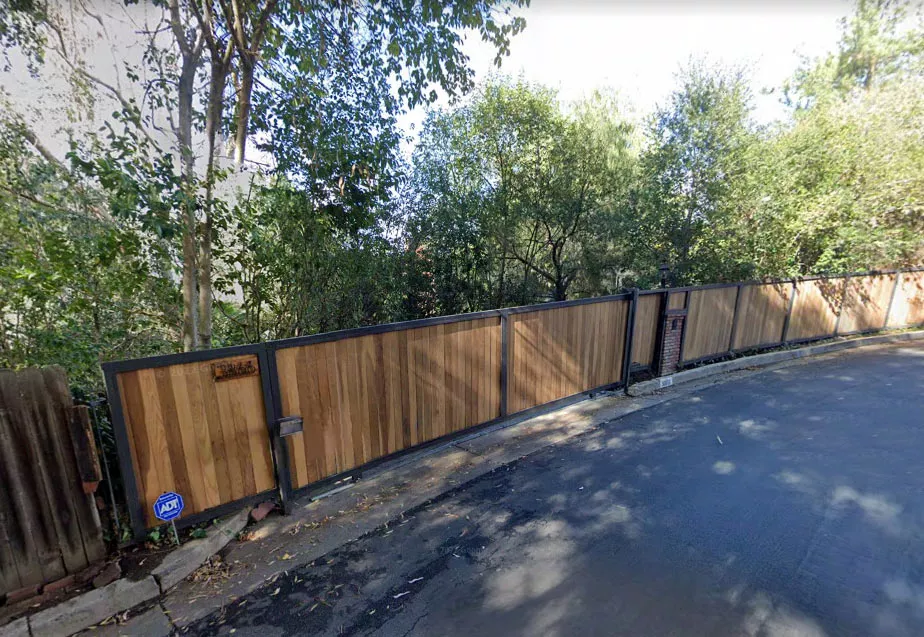 This Google Street View image of the entrance to 3866 Berry Drive was taken in January of 2021.
The wooden fence was added at some point after the actor's death.
Gate.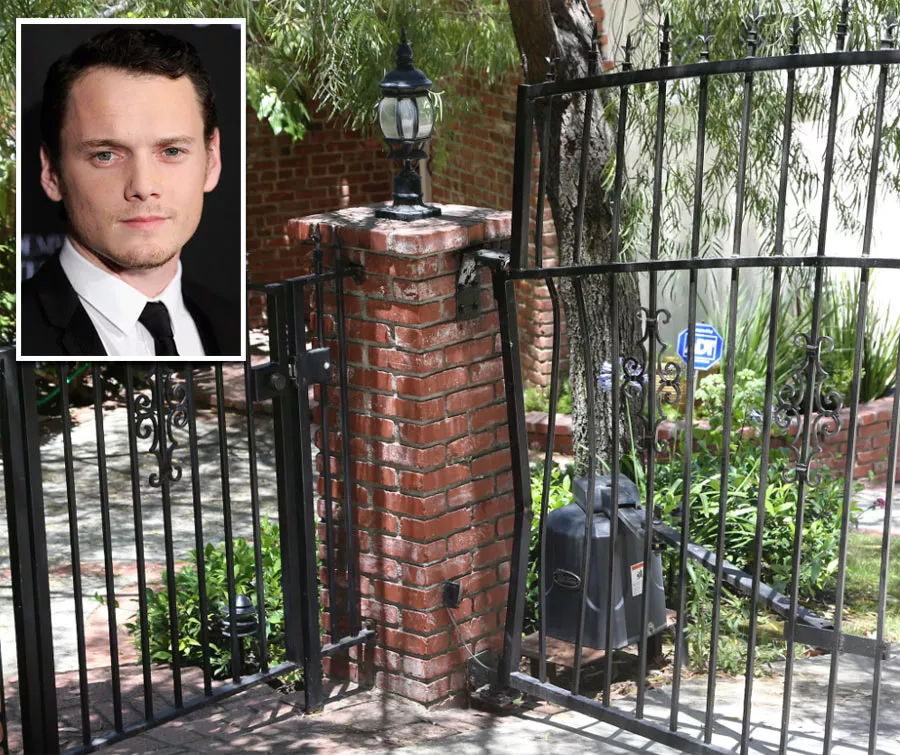 The force of the impact was so powerful that it bent the security gate.
Closest locations.
Other locations that are relatively close to this place. Less than a mile away.
Crime Location in Studio City, California, United States Roughly one mile away.
Place of Interest in Studio City, California, United States Roughly 3 miles away.
Place of Interest in Los Angeles, California, United States Roughly 3 miles away.
Place of Interest in Los Angeles, California, United States Roughly 3 miles away.
Crime Location in Los Angeles, California, United States