Corey Haim's apartment
Place of Interest in Los Angeles, California, United States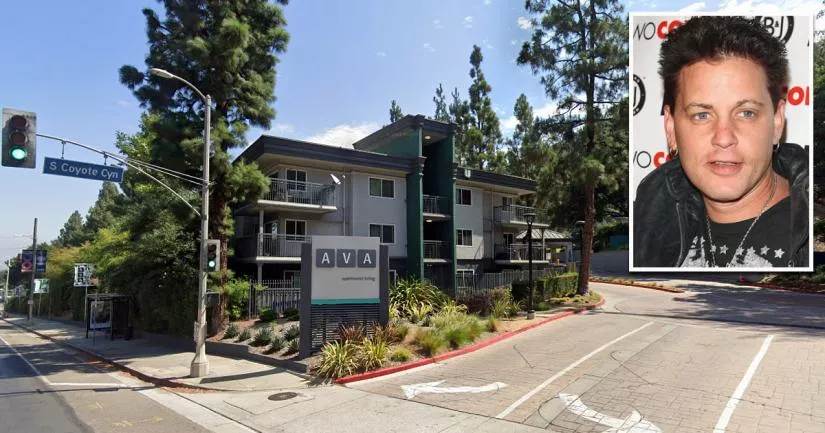 This is the apartment building where Corey Haim died from pneumonia.
It is situated at 3600 Barham Boulevard in Los Angeles, California.
Haim was a Canadian child actor and teen icon who starred in movies such as Lucas (1986), The Lost Boys (1987), License to Drive (1988), and Dream a Little Dream (1989).
During the 1980s, he frequently appeared alongside his close friend and fellow child actor, Corey Feldman. Haim and Feldman became such a recognizable duo that the media nicknamed them "The Two Coreys."
Addiction, sexual abuse, and bankruptcy
Haim struggled with substance abuse issues throughout his teens. He was also allegedly raped by a famous Hollywood personality during the filming of Lucas (1986).
His career faltered in the late 1980s and early 1990s when his drug addiction began to negatively impact his performances. From that point on, he mostly featured in low-budget direct-to-video films.
In 1997, he was forced to declare bankruptcy after he was unable to pay $200,000 in taxes and outstanding debts. At the time, he only had $100 in his bank account.
Although Haim made a number of attempts to return to the movie industry, all of his projects ended in failure. By 2001, he was broke and living in a small apartment with his mother.
The actor got a second chance at fame after he teamed up with his old friend, Corey Feldman, to record a reality TV show called "The Two Coreys." The series, which was picked up by A&E, aired between 2007 and 2008.
During the filming of "The Two Coreys," Haim attended therapy sessions and continued to struggle with his drug addiction. He also revealed that he had been sexually assaulted by a "Hollywood mogul" when he was 14 years old. However, he refused to name his abuser.
The show ended after Haim walked out on a therapy session and got into a car accident. At that point, Feldman decided to publicly cut ties with him.
Death
In the early hours of March 10th, 2010, Haim collapsed in front of his mother at their apartment on Barham Boulevard.
Distraught, she called 911 and reported that her son had stopped breathing:
"He is not breathing. He's 38 years old, I don't know what's going on. He had a fever this morning, and a cold."
Although the actor was rushed to the hospital, he was pronounced dead shortly afterwards.
Initially, the police believed that the former teen icon had died from an overdose of prescription medicine. However, the coroner later determined that the true cause of death was pneumonia that had been complicated by an enlarged heart, damaged lungs, and narrowed blood vessels.
A few days before his death, Haim had seen a doctor after he started experiencing flu-like symptoms. Sadly, the doctor in question failed to notice the seriousness of his condition.

Further information is available in the "Photos" section below.
Corey Haim apartment address
Below, you will find the address and the GPS coordinates for this location.
GPS coordinates
The latitude and longitude coordinates for the apartment are:
34.136356, -118.341687
Map
To view directions on how to get there, you can use the Google Maps shortcut below:
Address
The full address for this location is:
3600 Barham Boulevard
Los Angeles
California
CA 90068
United States
Directions
The apartment is situated in Universal City, which is a community that lies to the north of the Hollywood Hills. It is relatively close to Universal Studios Hollywood.
Photos
Photos of the apartment and other related images.
---
Oakwood Apartments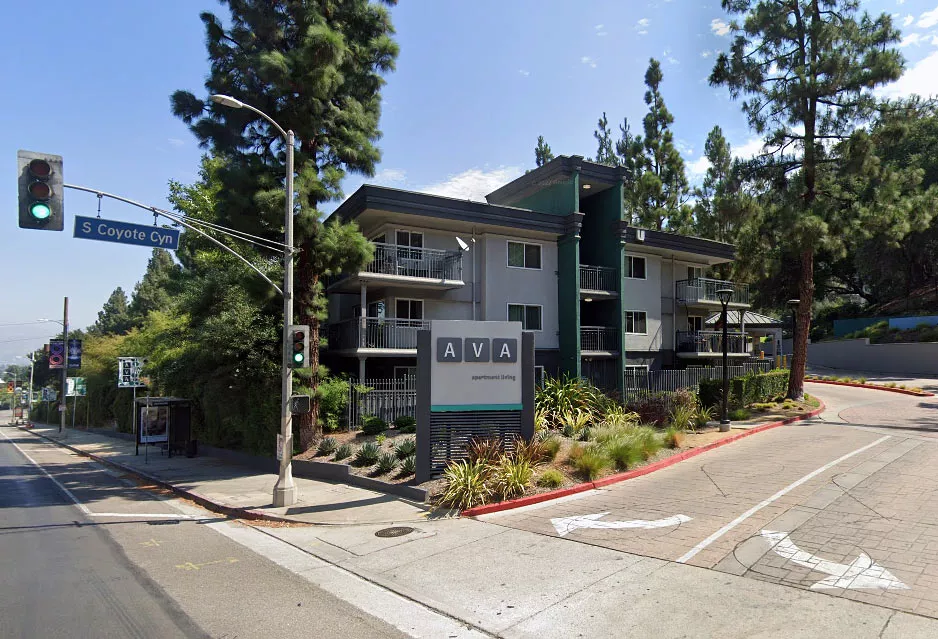 This Google Street View image of 3600 Barham Boulevard was captured in August of 2022.
At the time of Haim's death, it was known as the Oakwood Apartments. These days, it is called AVA Apartment Living.
2015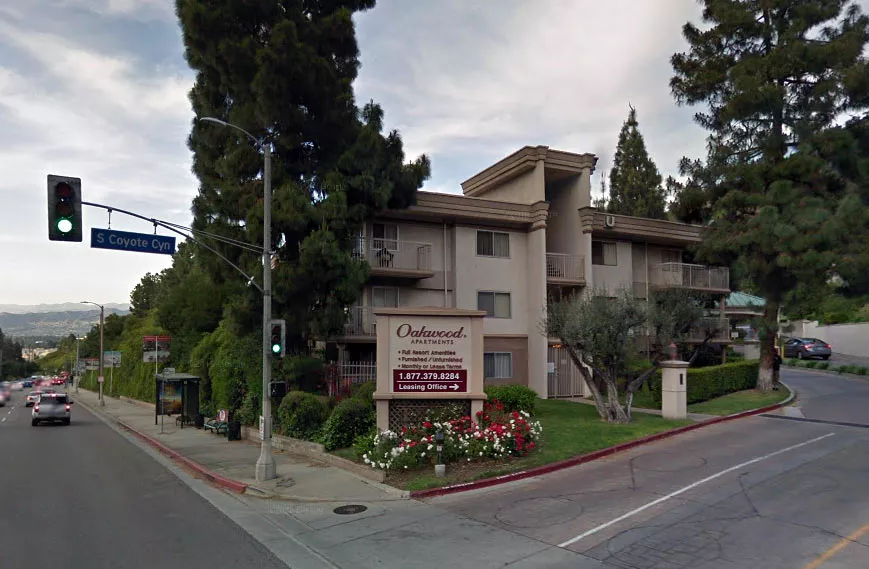 The Street View image above was taken in April of 2015.
Shortly afterwards, the complex was repainted and renamed the Toluca Hills Apartments. Then, in 2018, it became AVA Apartment Living.
The Two Coreys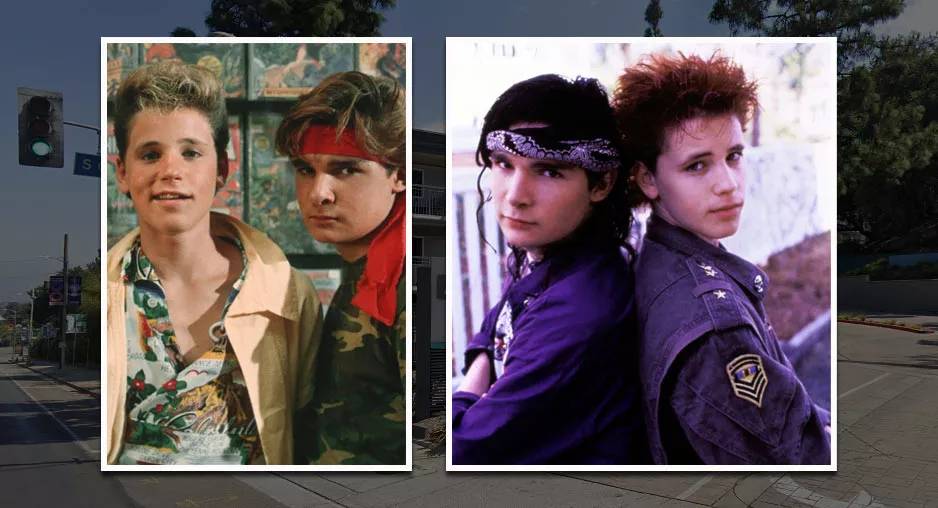 During the 1980s, Corey Haim and Corey Feldman became known as "The Two Coreys."
The duo first starred together in the film The Lost Boys (1987). Between 1988 and 1996, they appeared in six more movies.
In 2020, Feldman released the documentary "My Truth: The Rape of 2 Coreys," in which he claimed that Hollywood actor Charlie Sheen was the person who had raped Haim. He also alleged that Haim's mother was the leader of a group whose primary goal was to discredit him.
Both Sheen and Haim's family firmly denied the allegations.
Following the documentary's release, Feldman claimed that his life was in danger and abruptly left the United States. However, he later explained that he had become stuck abroad due to the COVID-19 pandemic.
Closest Locations
Other locations that are relatively close to this address: Roughly 2 miles away.
Crash Site Location in Los Angeles, California, United States Roughly 3 miles away.
Filming Location in North Hollywood, California, United States Roughly 3 miles away.
Filming Location in Los Angeles, California, United States Roughly 3 miles away.
Crime Location in Los Angeles, California, United States Roughly 3 miles away.
Crime Location in Studio City, California, United States