The parking lot where Cooper Noriega was found dead
Place of Interest in Burbank, California, United States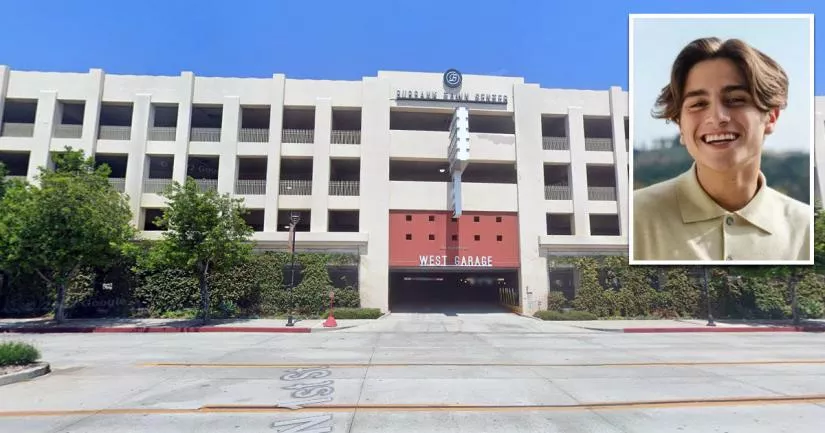 This is the parking lot where Cooper Noriega was found dead.
It is situated at 550 North 1st Street in Burbank, California.
Noriega was a social media influencer who amassed more than a million followers on TikTok and Instagram.
Sadly, the 19-year-old struggled with mental health issues and addiction throughout most of his teenage years.
He reportedly began taking drugs as a child after a doctor prescribed him Xanax to help him overcome his fear of flying.
From that point on, things only got worse.
By the age of 14, Noriega was regularly abusing prescription medication. Then, one year later, he experienced his first overdose.
In October of 2020, he attempted to commit suicide by overdosing on fentanyl. However, on that occasion, his life was saved after someone noticed that he had stopped breathing and rushed him to the hospital.
Later, he remarked, "Luckily, someone found me before it was too late."
Following the failed suicide attempt, he immediately became clean and attempted to turn his life around. Shortly after beginning his road to recovery, he told fans that he was adamant about not going back to his old ways.
Although he seemed to have found a new positive outlook on life, he continued to make gloomy predictions such as, "[I] dont feel like imma live long."
In October of 2021, he took to social media to celebrate one year of sobriety.
A few months later, Noriega assured his followers that he was still taking care of himself. In one tweet, he said that he was "doing well mentally" and that he was even learning how to trade stocks. He also spoke about plans to open his own rehabilitation center.
All in all, it appeared as though the young TikTok star had managed to exorcise his demons.
Sadly, it wasn't to be.
On June 9th, 2022, he posted a TikTok video with the text, "Who else thinks they're going to die young?"
Later that day, a passerby discovered Noriega in an unresponsive state at the West Garage parking lot in Burbank Town Center. He was pronounced dead at the scene shortly afterwards.
In December of 2022, the Los Angeles County medical examiner confirmed that the 19-year-old had died of an accidental overdose of alprazolam (Xanax), fentanyl, and lorazepam (Ativan).

Further information is available in the "Photos" section below.
Cooper Noriega death location
Below, you will find the address and the GPS coordinates for this location.
GPS coordinates
The latitude and longitude coordinates for the parking lot are:
34.183207, -118.313881
Map
To view directions on how to get there, you can use the Google Maps shortcut below:
Address
The full address for this location is:
West Garage
550 North 1st Street
Burbank
California
CA 91502
United States
Directions
The parking lot is roughly 150 yards west of the intersection between North First Street and Magnolia Boulevard.
Details about the general area
Burbank lies to the northeast of Los Angeles, California.
Photos
Photos of the parking lot and other related images.
---
Parking lot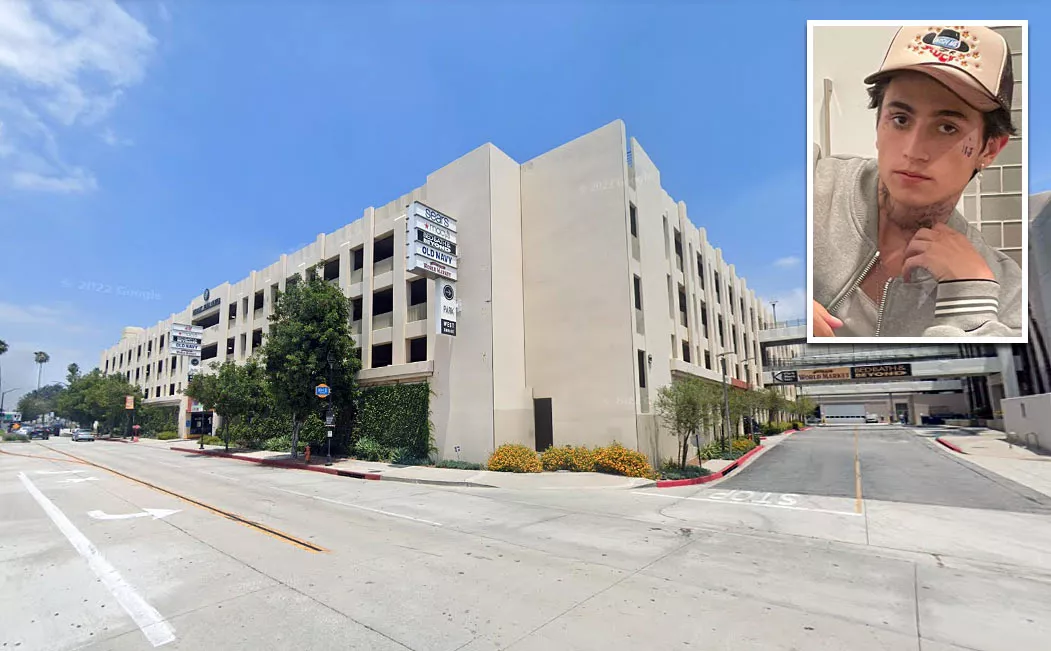 This is a Google Street View image of the multi-story parking lot where Noriega died.
It is called West Garage, and it is situated in the 500 block of North First Street in Burbank.
Note that the police reports did not indicate which floor he was found on.
Noriega predicted his own death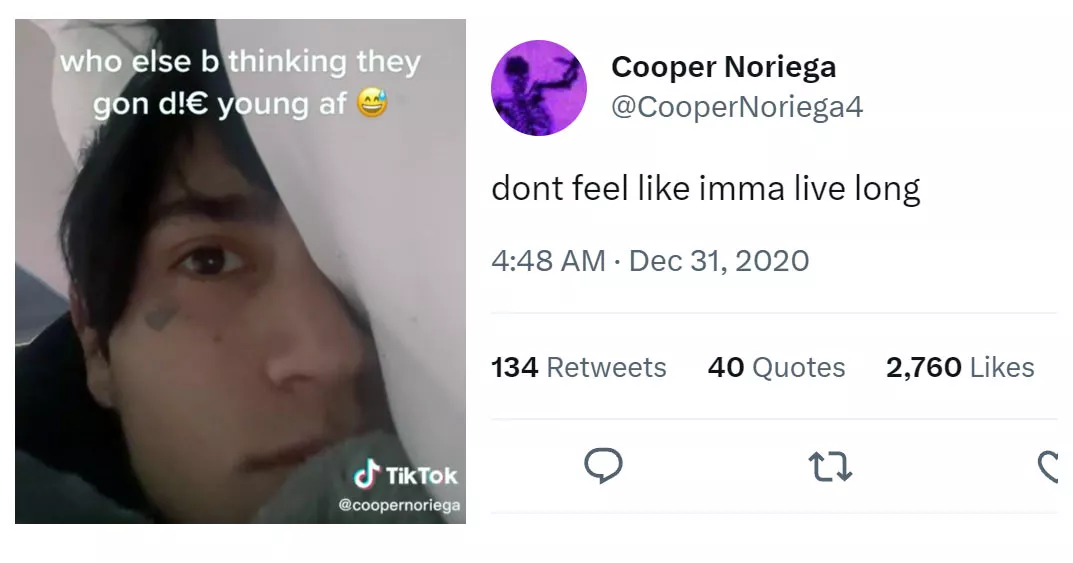 It seems as though Noriega regularly prophesied his own death.
Sadly, people who relapse after a period of sobriety are at greater risk of overdosing, as they often don't realize that their tolerance levels are much lower than before.
This location belongs to the following categories:
Celebrities
Closest Locations
Other locations that are relatively close to this address: Less than a mile away.
Place of Interest in Burbank, California, United States Roughly 2 miles away.
Filming Location in Los Angeles, California, United States Roughly 4 miles away.
Place of Interest in Los Angeles, California, United States Roughly 5 miles away.
Place of Interest in Los Angeles, California, United States Roughly 6 miles away.
Filming Location in North Hollywood, California, United States