The liquor store from Superbad (2007)
Filming Location in Los Angeles, California, United States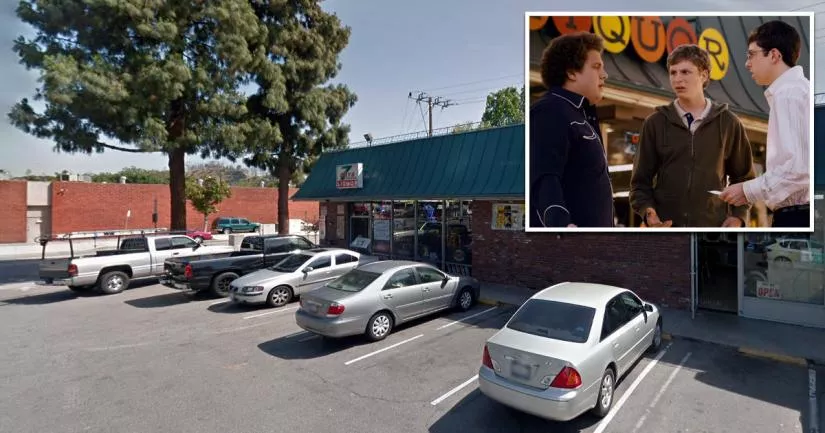 This is the liquor store from the comedy movie Superbad (2007).
It is situated at 1700 Victory Boulevard in Glendale, California.
In the film, the store is named TJ's Liquor. However, in real life, it is called 7 Days Liquor.
At the start of Superbad, Seth, Evan, and Fogell travel to this strip mall near the Golden State Freeway, hoping to purchase some alcohol for Jules' house party.
Although Fogell has a fake ID card, Evan and Seth aren't too confident that it will work. Not only did he select a much older birthday, he also inexplicably decided to use the name "McClovin" (he remarks that it was either that or Mohammad).
Despite their doubts, they still give him money and a list of drinks that are needed for Jules' party.
After reading the lengthy list, Fogell has second thoughts and begins to panic. However, Seth and Evan eventually manage to calm him down and convince him to go inside.
While Fogell is nervously wandering through the aisles of the store, his two friends wait outside with bated breath.
When he finally reaches the checkout, he points at a six-pack of beer and remarks, "I love that stuff. I've been drinking it for years. I heard they recently decided to add more hops to it."
This awkward small talk makes the cashier so suspicious that she demands to see his ID.
Although she inspects his fake ID card and accepts it, Fogell's victory is short-lived. Moments after she totals up the price, a robber punches him in the side of the face and knocks him out cold.
Following the robbery, LAPD officers Slater and Michaels arrive at the store to investigate the incident. After speaking to "McClovin", they eventually offer him a ride to the party.
Meanwhile, Seth and Evan (who missed the robbery because they were too busy checking out a classmate) watch on in horror. To them, it looks as though their friend is being arrested for attempting to buy alcohol.

Further information is available in the "Photos" section below.
Superbad (2007) liquor store location
Below, you will find the address and the GPS coordinates for this location.
GPS coordinates
The latitude and longitude coordinates for the store are:
34.160967, -118.300640
Map
To view directions on how to get there, you can use the Google Maps shortcut below:
Address
The full address for this location is:
1700 Victory Boulevard
Los Angeles
California
CA 91201
United States
Directions
The liquor store from Superbad (2007) is situated close to the corner of South Victory Boulevard and Western Avenue, in the Riverside Rancho neighborhood of Glendale. It is a short distance away from the Bette Davis Picnic Area.
Details about the general area
Glendale is a city that lies to the north of Los Angeles.
Photos
Photos of the store and other related images.
---
TJ's Liquor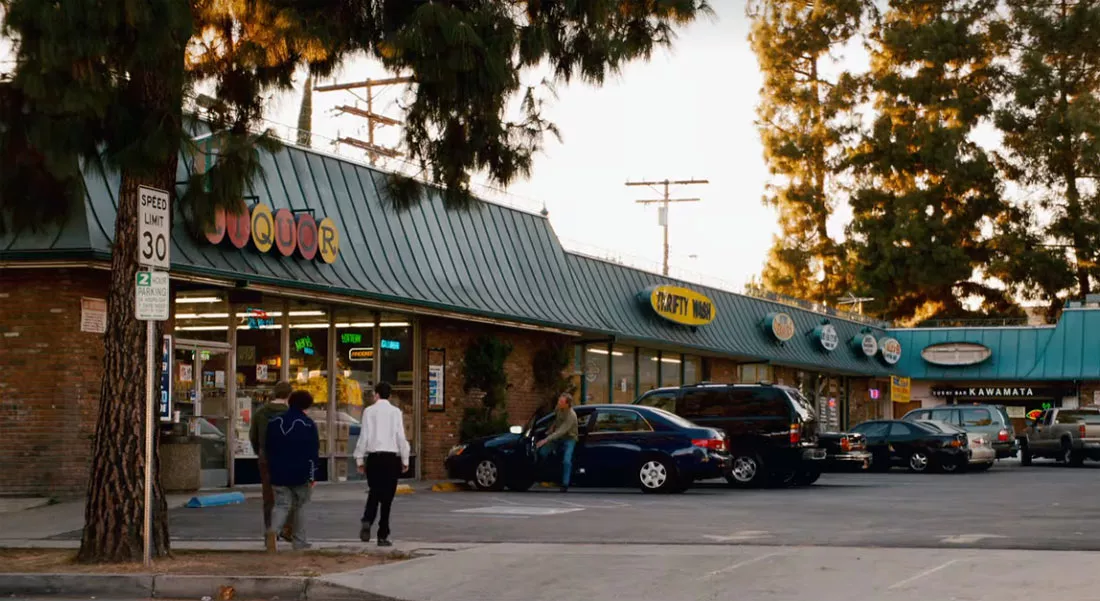 Evan, Seth, and Fogell walk towards TJ's Liquor.
Originally, Fogell was wearing a vest because he thought that it made him look older. However, he decides to take it off after Evan tells him that he looks like Aladdin.
1700 Victory Boulevard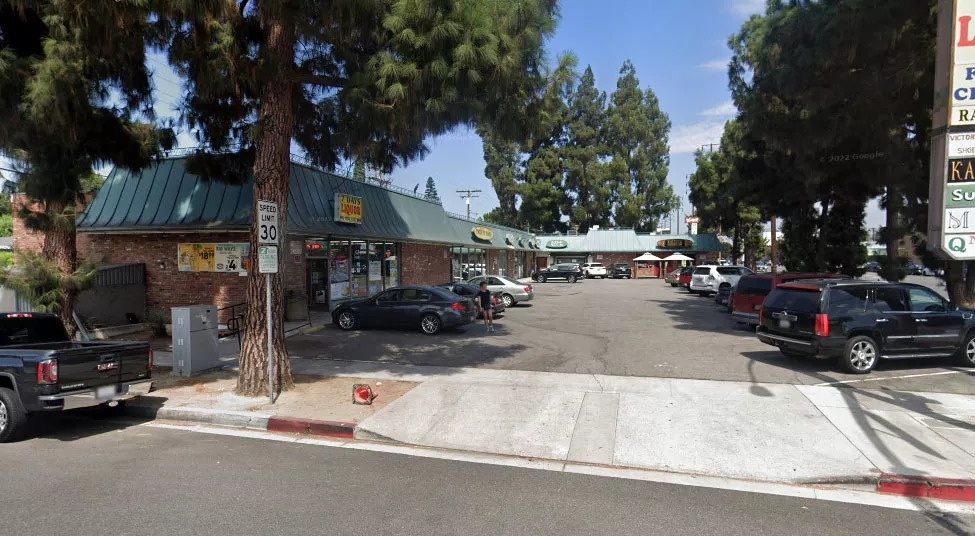 This Google Street View image of 1700 Victory Boulevard was taken in June of 2022—more than 16 years after the scene was filmed.
Second thoughts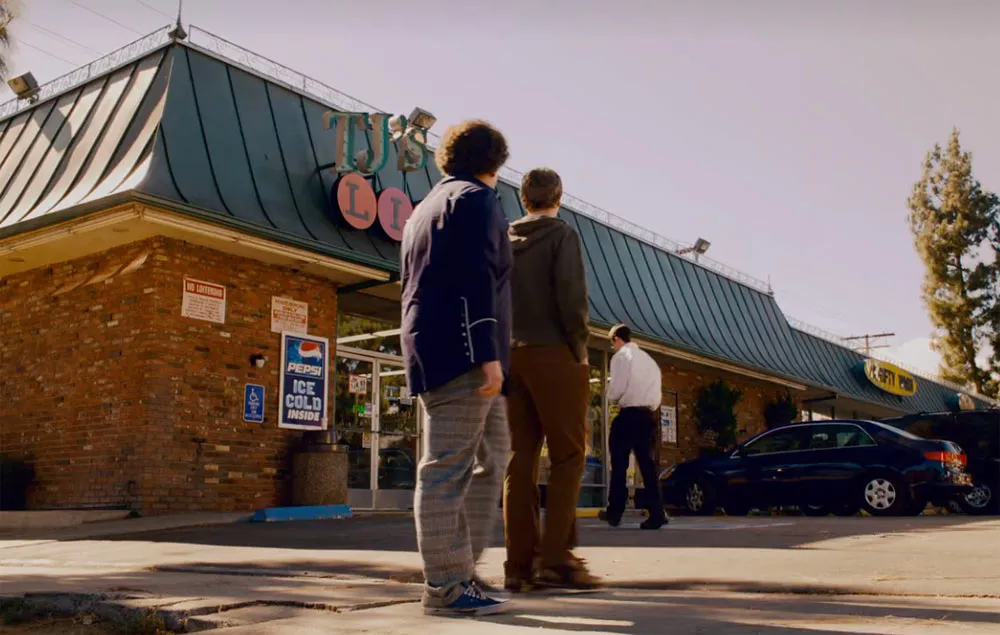 Although McClovin expresses second thoughts, Seth and Evan eventually persuade him to go inside the store.
The police arrive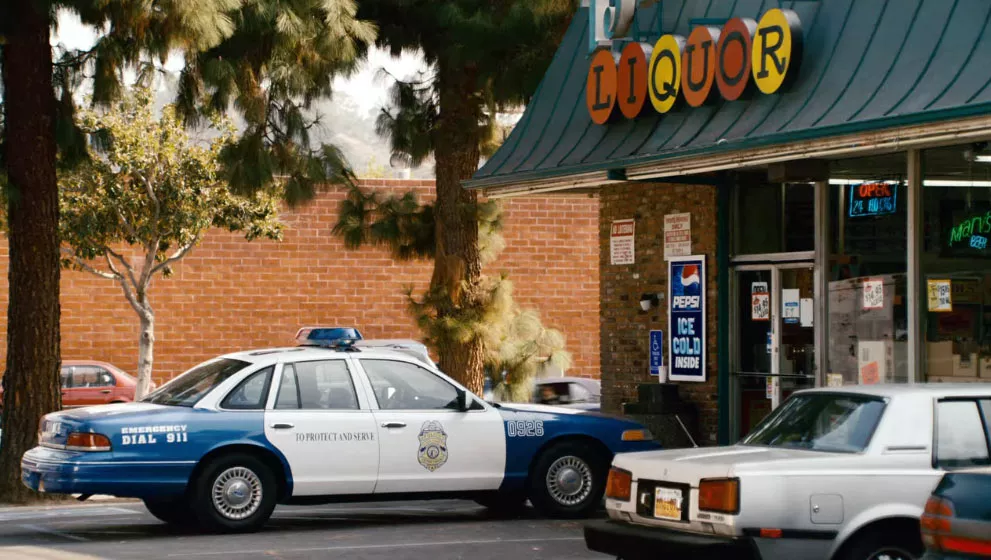 When Seth and Evan see their classmate, Kerry Hutchins, walking her dog, they temporarily leave the strip mall to check her out.
Shortly afterwards, they return and see that a police car is parked outside the liquor store.
Because they missed the robbery, they presume that the officers are arresting Fogell for buying alcohol.
Officers Slater and Michaels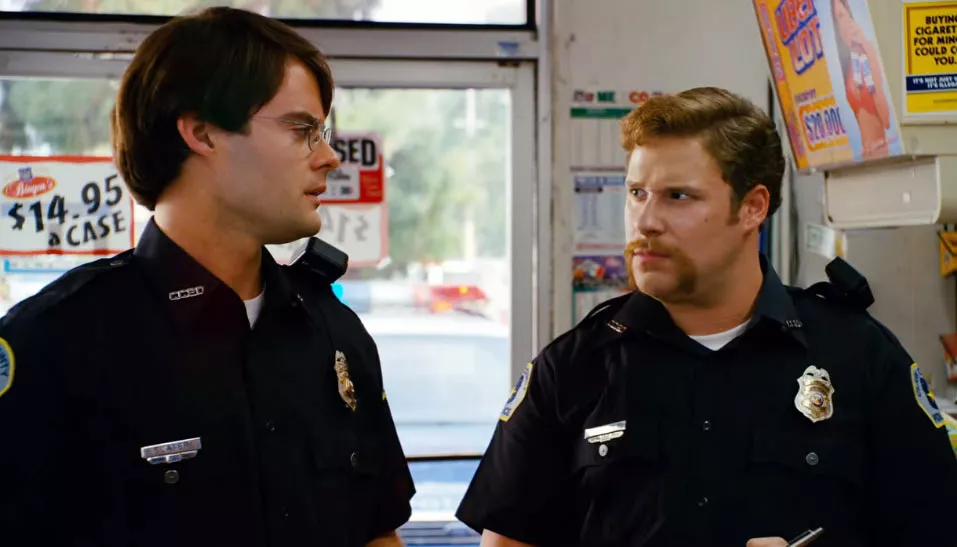 When officers Slater and Michaels ask "McClovin" how old he is, he nervously mumbles, "Old enough... to party."
Confused by this response, they ask to see his ID.
Closest Locations
Other locations that are relatively close to this address: Roughly 2 miles away.
Place of Interest in Burbank, California, United States Roughly 2 miles away.
Place of Interest in Burbank, California, United States Roughly 3 miles away.
Place of Interest in Los Angeles, California, United States Roughly 4 miles away.
Crash Site Location in Los Angeles, California, United States Roughly 5 miles away.
Filming Location in North Hollywood, California, United States