Margaux Hemingway's house
Place of Interest in Santa Monica, California, United States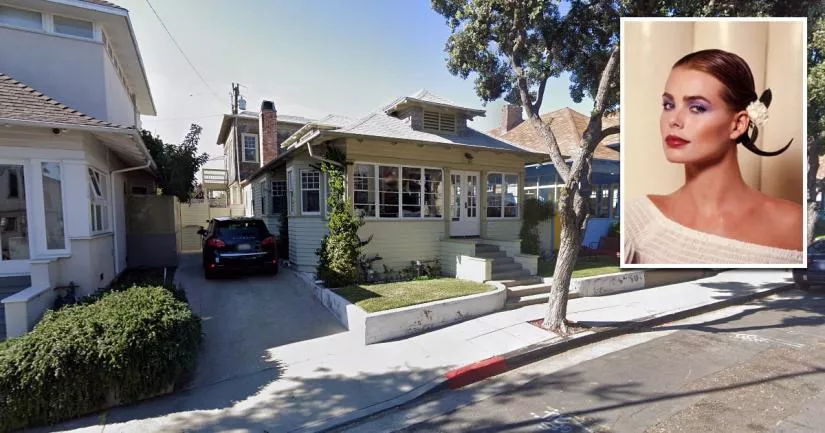 This is the house where Margaux Hemingway died.
It is situated at 139 Fraser Avenue in Santa Monica, California.
Hemingway was a 1970s supermodel who appeared on the covers of magazines such as Vogue, Time, Cosmopolitan, and Elle. She was also the granddaughter of novelist and short-story writer Ernest Hemingway.
At the age of 21, she became the first fashion model to sign a million-dollar contract after a cosmetics company called Faberge hired her as the spokesmodel for its new "Babe" perfume.
Throughout her career, she struggled with depression, alcoholism, epilepsy, and bulimia, all of which emerged during her teenage years.
Following her rise to fame, she started attending a Manhattan nightclub called Studio 54 "at least twice a week." There, she mingled with other celebrities such as Andy Warhol, Liza Minnelli, Bianca Jagger, and Halston.
To overcome her imposter syndrome and "loosen up" around these famous faces, she began drinking more and taking drugs.
Hemingway's modeling work dried up in the late 1970s. At that point, she began appearing in movies such as Killer Fish (1979), They Call Me Bruce? (1982), and Over the Brooklyn Bridge (1984).
Unfortunately, a serious skiing accident in 1984 put an end to her film career. While she was recovering from her injuries, she gained 75 lbs (34 kg) and almost doubled in size. During this period, she became increasingly depressed, which only exacerbated her eating disorder and substance abuse problems.
In an attempt to keep herself afloat and stave off the IRS, she began appearing in low-budget movies, commercials, and Playboy Magazine. At one point, she also advertised her services on a psychic hotline.
In 1994, she went on a spiritual trip to India to visit several holy sites. However, she reportedly suffered a breakdown while she was abroad and ended up spending some time in an Indian jail.
The following year, she was forcibly admitted to a psychiatric clinic in Idaho after she began exhibiting "bizarre and dangerous behavior." After returning from her trip to India, she became convinced that she had special healing powers and that she could "remove the devil" from people's heads.
On July 1st, 1996, Hemingway's friend, Judy Stabile, visited this studio apartment on Fraser Avenue. By that point, the former supermodel had been uncharacteristically quiet for a few days.
After using a ladder to reach the top window, Stabile saw Hemingway's lifeless body lying on the bed.
An autopsy report concluded that the 42-year-old had committed suicide by overdosing on an epilepsy drug called phenobarbital. Hemingway had taken so many pills that she died before her stomach had finished digesting them.
Her body was so badly decomposed that pathologists were unable to obtain a standard blood sample. Consequently, they had to take tissue samples from some of her organs.
The results showed that she had twice the lethal level of phenobarbital in her system—well beyond the therapeutic range.
On July 6th, 1996, Hemingway's ashes were buried in Ketchum, Idaho, near a memorial for her grandfather.

Further information is available in the "Photos" section below.
Margaux Hemingway death location
Below, you will find the address and the GPS coordinates for this location.
GPS coordinates
The latitude and longitude coordinates for the house are:
34.001982, -118.485846
Map
To view directions on how to get there, you can use the Google Maps shortcut below:
Address
The full address for this location is:
139 Fraser Avenue
Santa Monica
California
CA 90405
United States
Directions
Hemingway's former studio apartment is roughly 270 feet west of the intersection between Neilson Way and Fraser Avenue. It is within walking distance of Barnard Way Linear Park.
Details about the general area
Santa Monica lies to the west of downtown Los Angeles. The house is situated in a neighborhood called Ocean Park.
Private Property Warning
This is a private property. It is not a public place. Therefore, you should be respectful and not step foot on the property without permission.
Photos
Photos of the house and other related images.
---
139 Fraser Avenue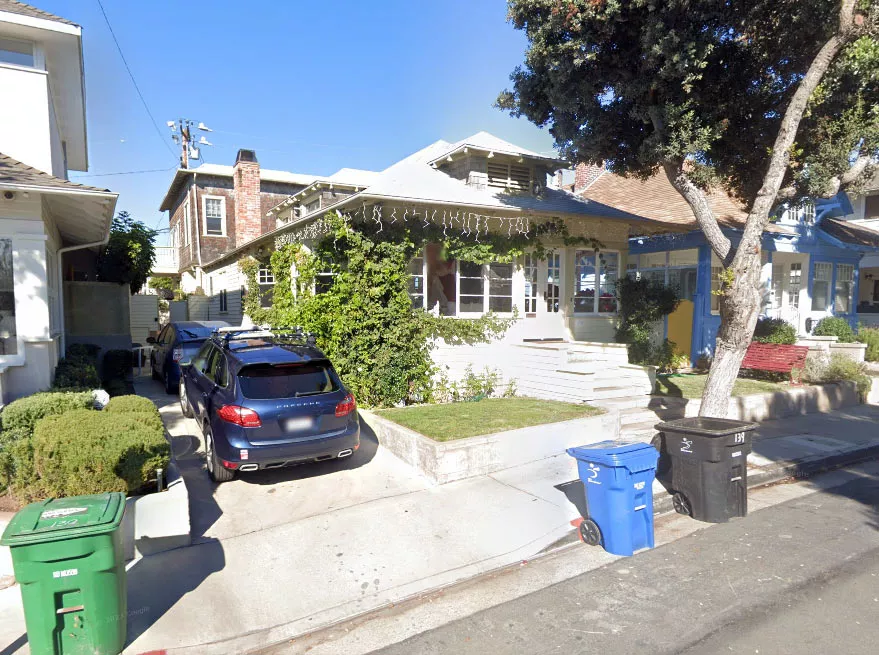 Image source: Google Maps
This Google Street View image of 139 Fraser Avenue was taken in December of 2022.
The house was built in 1903. It is roughly 1,340 square feet in size and has three bedrooms.
Judy Stabile saw Margaux Hemingway's body after she used a ladder to reach the top bedroom of her apartment (one of the windows at the back).
Stabile enlisted the help of a nearby construction worker to break into the property. Although he quickly gained entry, he reportedly refused to go inside because the smell was so overwhelming.
It is likely that Hemingway's body was badly decomposed due to the heat. Historical weather data for Santa Monica indicates that the temperature reached 89 °F (32 °C) in the days leading up to the discovery.
Apartment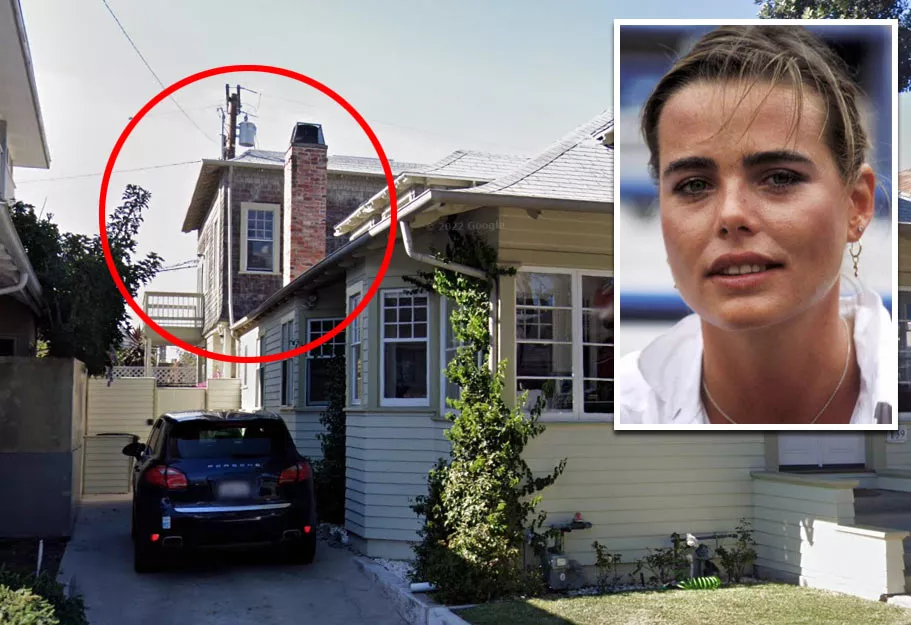 Hemingway's studio apartment was situated at the rear of the house.
The 42-year-old was not living here for long. Shortly after moving in, she was ordered to leave by the landlady for reasons that have not been made public.
In the days leading up to her death, she was reportedly in the process of securing a new apartment in Marina del Rey.
Closest Locations
Other locations that are relatively close to this address: Roughly 2 miles away.
Crash Site Location in Los Angeles, California, United States Roughly 4 miles away.
Place of Interest in Los Angeles, California, United States Roughly 5 miles away.
Crime Location in Los Angeles, California, United States Roughly 6 miles away.
Crash Site Location in Los Angeles, California, United States Roughly 8 miles away.
Place of Interest in Beverly Hills, California, United States