The house where Dorothy Stratten was murdered
Crime Scene Location in Los Angeles, California, United States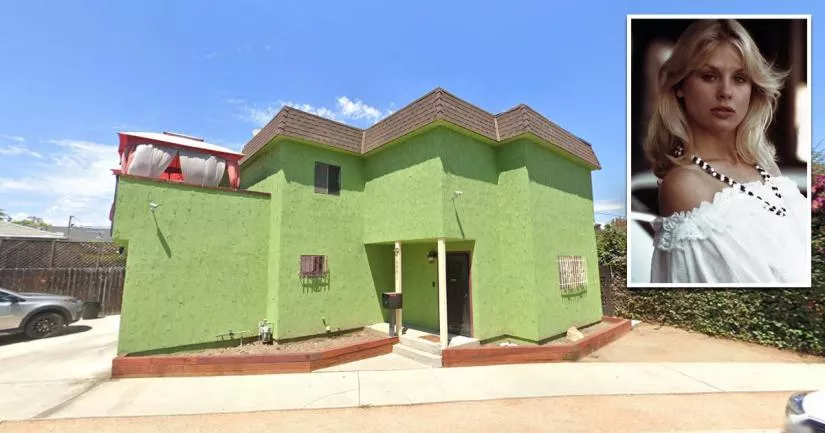 This is the house where Dorothy Stratten was murdered.
It is situated at 10881 Clarkson Road in Los Angeles, California.
At the time of the murder, the house was being rented by her estranged husband, Paul Snider.
Stratten was a Canadian Playboy model and aspiring actress who had recently starred in the sci-fi comedy film Galaxina (1980).
Her husband, Paul, was a nightclub promoter, pimp, and schemer who was constantly looking for ways to get rich quick.
The pair had met in 1977, when Paul was 26 and Dorothy was just 17.
Paul, who was undeterred by the age gap, soon realized that the teenager was his meal ticket. Shortly after they met, he convinced Dorothy to take part in a risqué photoshoot so that he could send her photographs to Playboy and collect the $1,000 finder's fee.
Although her friends reportedly warned her about Paul's behavior, she decided to stick by his side.
Dorothy's career steadily drifted upward after she was selected as a "Playmate for the month" in 1979.
The couple were married in June of 1979. However, their marriage did not last long.
In March of 1980, Snider remained behind in Los Angeles while Stratten flew to New York City to film the romantic comedy movie "They All Laughed."
While she was on the east coast, she began an affair with director Peter Bogdanovich.
By the summer of 1980, she had decided to end things with Snider. Soon after that, she sent him a letter and informed him that they were officially separated.
Paul was furious. After wiping out their bank account and selling some of her Playboy prizes, he hired a private detective to tail her and gather evidence about her infidelities.
When Dorothy finally returned to Los Angeles and met with Paul in person, she admitted that she had fallen for another man. Despite being visibly heartbroken, he seemingly accepted that their marriage was over. He even agreed to negotiate a financial settlement.
On August 14th, 1980, her husband lured her to this address under the pretense of settling their divorce. Although the 20-year-old had been informed that her lawyers could handle the negotiations, she decided to do it herself. In her mind, there was still a chance that they could remain friends.
Unbeknownst to her, Paul had been flirting with the idea of killing her ever since she flew back from New York. On one occasion, he even waited outside her new lover's house with a handgun for several hours. However, he eventually gave up when he saw no signs of activity.
At around 12.30 p.m., Dorothy arrived at this house on Clarkson Road, hoping to come to an amicable agreement. Meanwhile, Paul's roommates left so that they could have some privacy.
Later that evening, their naked bodies were discovered in Paul's bedroom. Dorothy Stratten had been raped and shot in the face with a shotgun.
The police were unable to determine if the rape had occurred before or after the shooting.
Roughly one hour after murdering his wife, Paul Snider put the gun to his head and committed suicide.

Further information is available in the "Photos" section below.
Where was Dorothy Stratten murdered?
Below, you will find the address and the GPS coordinates for this location.
GPS coordinates
The latitude and longitude coordinates for the house are:
34.032321, -118.424259
Map
To view directions on how to get there, you can use the Google Maps shortcut below:
Address
The full address for this location is:
10881 Clarkson Road
Los Angeles
California
CA 90064
United States
Directions
The house where Dorothy Stratten was murdered is situated in West Los Angeles, between Kelton Avenue and Coventry Place. It is 200 yards west of where the I-10 passes over Westwood Boulevard.
Private Property Warning
This is a private property. It is not a public place. Therefore, you should be respectful and not step foot on the property without permission.
Photos
Photos of the house and other related images.
---
10881 Clarkson Road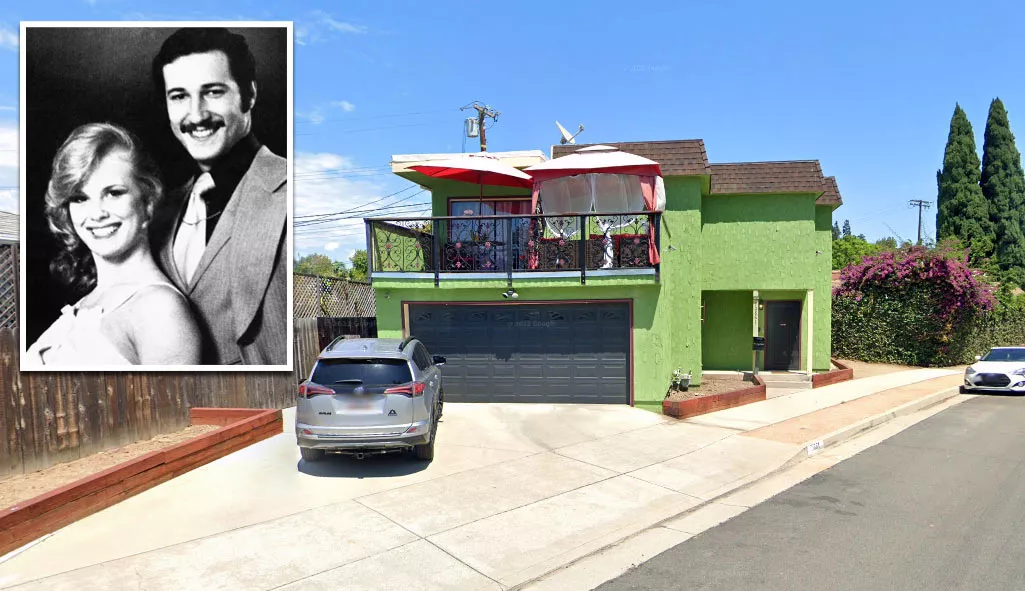 This Google Street View image of 10881 Clarkson Road was taken in August of 2022.
The photo on the left shows Stratten and Snider on their wedding day.
They were both from Vancouver, Canada.
In 1977, Snider returned to Vancouver after his attempts at being a pimp in Los Angeles ended in failure. Shortly afterwards, he met Dorothy Stratten, who was working at a local ice cream store.
From that point on, he lavished her with gifts and groomed her.
In the past, he had tried to promote other girls as potential Playboy playmates. However, those efforts had been unsuccessful.
On the first night that they met, he allegedly told a friend that Dorothy could make him a lot of money.
The teenager was naive and lacked a father figure, as her dad had left when she was just three years old. Throughout her childhood, her family struggled to make ends meet.
Paul, who was nine years her senior, quickly inserted himself into her life by buying her clothes and acting as her mentor.
Then and now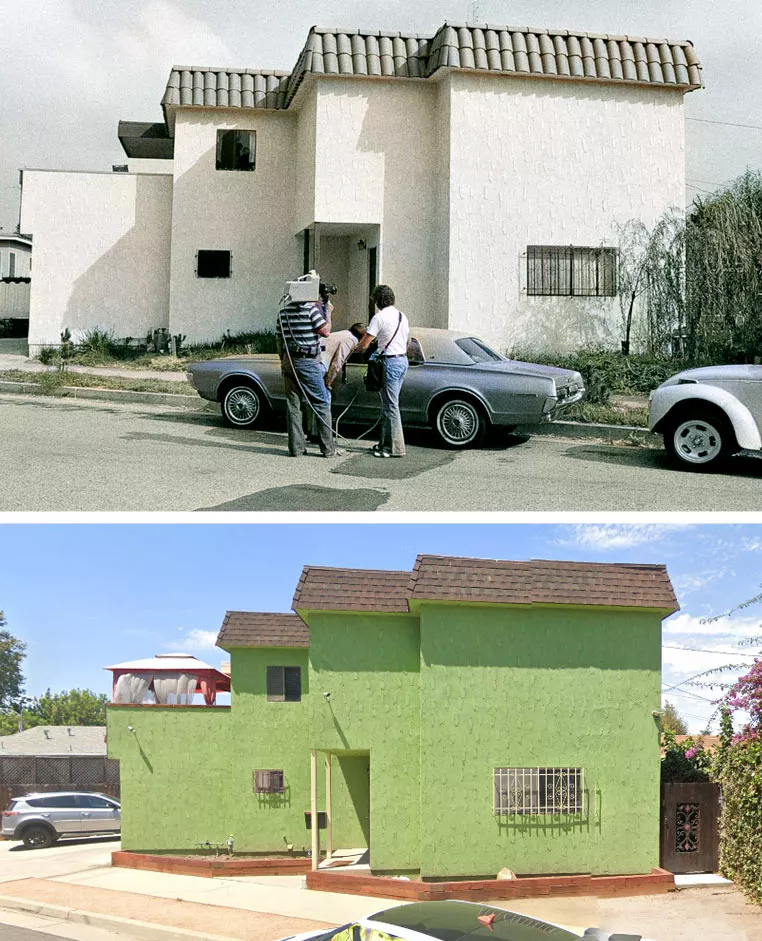 This is a "then and now" image of the house. It was built in 1979—one year before the murder-suicide.
The bodies were found after Paul Snider's private detective became concerned about the lull in communication.
Knowing that the meeting was due to happen at noon, he had called the house a number of times that afternoon and received no answer. He was also aware that his client had recently tried to purchase a handgun.
At roughly 11 p.m., he instructed one of the roommates to enter the bedroom.
The roommate in question stated that he felt a sense of foreboding as he walked towards the room. That evening, his German Shepard had seemed on edge, whining and pacing around the yard behind Snider's bedroom.
Aerial image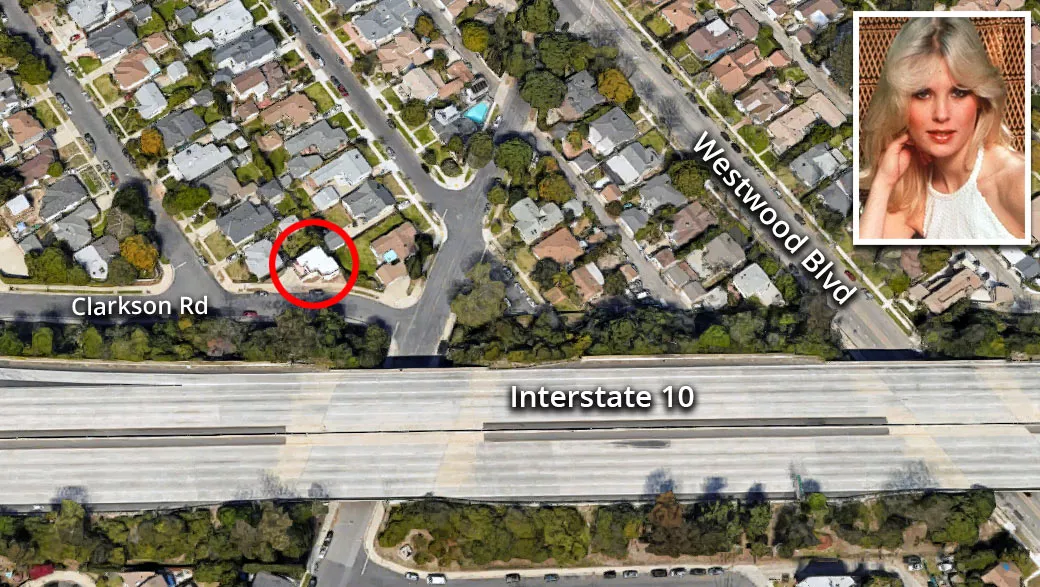 The house is close to where the I-10 passes over Westwood Boulevard. It is to the north of Westdale.
Closest Locations
Other locations that are relatively close to this address: Roughly 2 miles away.
Crash Site Location in Los Angeles, California, United States Roughly 3 miles away.
Place of Interest in Beverly Hills, California, United States Roughly 3 miles away.
Crash Site Location in Los Angeles, California, United States Roughly 3 miles away.
Place of Interest in Beverly Hills, California, United States Roughly 3 miles away.
Place of Interest in Los Angeles, California, United States