The store where Winona Ryder was arrested for shoplifting
Place of Interest in Beverly Hills, California, United States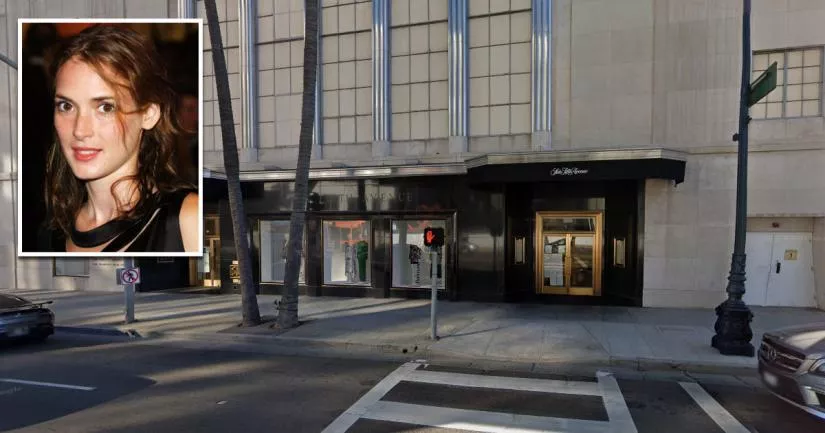 This is the store where actress Winona Ryder was arrested for shoplifting.
It is situated at 9600 Wilshire Boulevard in Beverly Hills, California.
On December 12th, 2001, Ryder was arrested after she attempted to steal more than 20 items of clothing and accessories from this Saks Fifth Avenue department store.
Security cameras showed her walking through the store and gathering up various items, which cost more than $5,500 in total.
Ryder was caught after the security manager became suspicious of her behavior and sent one of his guards to keep an eye on her. Not long after, she headed towards the changing rooms, where she was seen trying to cut a security tag.
After leaving the changing rooms, the actress headed back to the checkout, where she purchased some of the items. She then proceeded to head towards the exit.
However, as she was leaving the store, members of the security team stepped in and apprehended her.
At first, she claimed that she thought her personal assistant had paid for the goods. This was despite the fact that she had clearly entered the store by herself.
Shortly afterwards, she changed her story and told an employee that she was simply rehearsing for the role of a shoplifter.
At the time of Ryder's arrest, the Los Angeles District Attorney was a recently-elected prosecutor named Stephen Cooley.
During his election campaign, Cooley had claimed that the previous District Attorney, Gil Garcetti, was too soft on celebrities and rich people.
Realizing that he now needed to show how different he was, he assembled a team of eight prosecutors and proceeded to charge Ryder with felony charges of grand theft, shoplifting, vandalism, and burglary.
After a highly publicized court case, the actress was eventually found guilty of all charges except burglary.
In December 2002, she was sentenced to three years of probation and 480 hours of community service.
Where was Winona Ryder arrested?
Below, you will find the address and the GPS coordinates for this location.
GPS coordinates
The latitude and longitude coordinates for the store are:
34.066929, -118.404014
Map
To view directions on how to get there, you can use the Google Maps shortcut below:
Address
The full address for this location is:
Saks Fifth Avenue
9600 Wilshire Boulevard
Beverly Hills
California
CA 90210
United States
Directions
The store is roughly 0.3 miles east of the intersection between Santa Monica Boulevard and Wilshire Boulevard.
Photos
Photos of the store and other related images.
---
Saks Fifth Avenue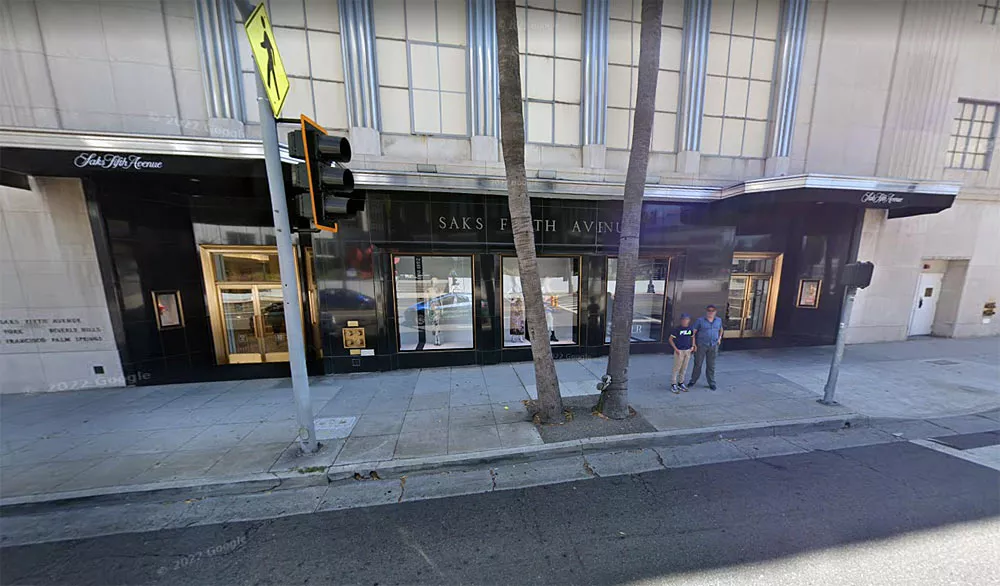 This Google Street View image of Saks Fifth Avenue was taken in August of 2022—more than twenty years after Ryder's arrest.
Surveillance footage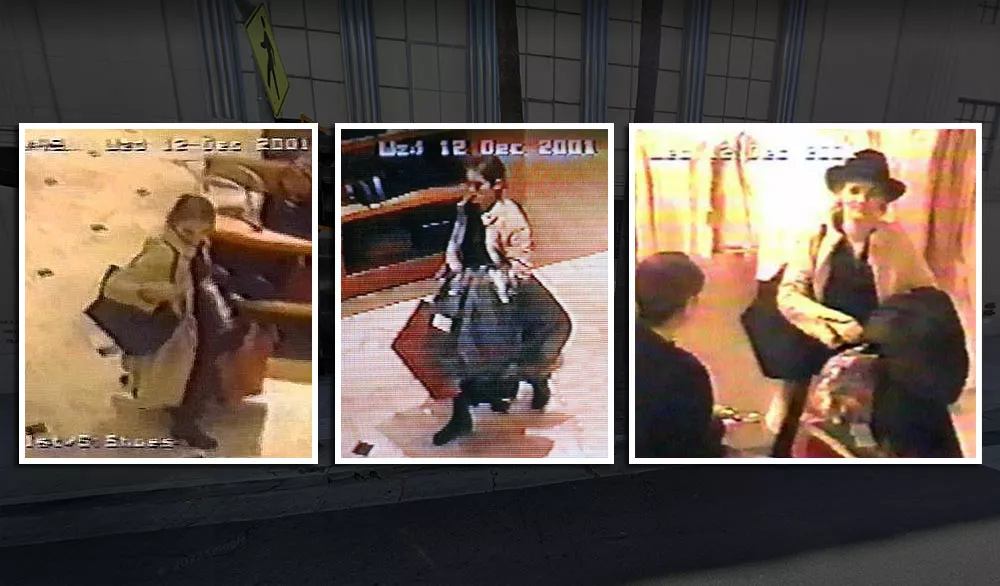 The actress was captured walking around the store, picking up clothes and accessories.
Arrest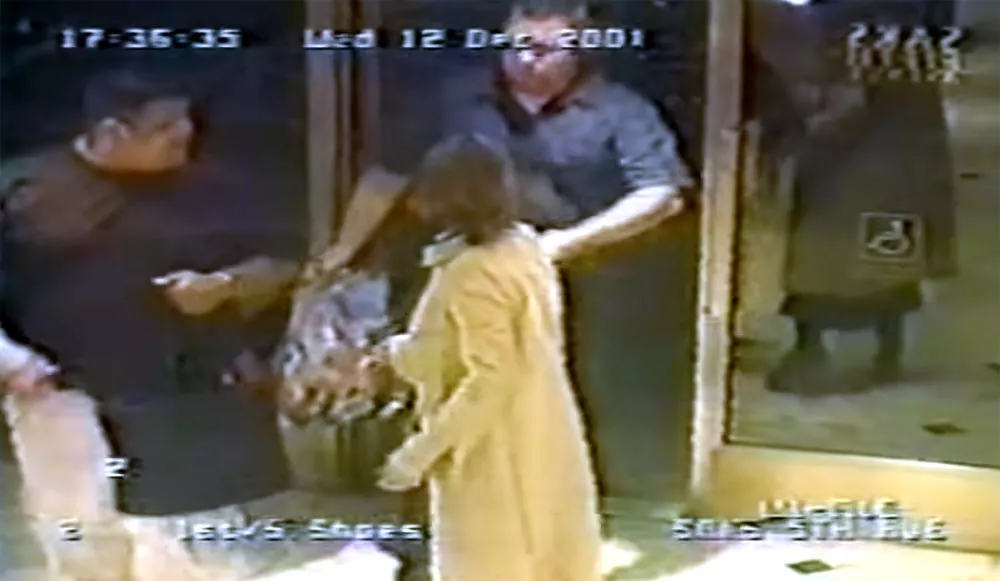 After walking out of the store with the stolen goods, Ryder was apprehended by two members of the security team. At that point, they escorted her back inside.
This location belongs to the following categories:
Celebrities
Closest Locations
Other locations that are relatively close to this place. Less than a mile away.
Place of Interest in Beverly Hills, California, United States Roughly one mile away.
Place of Interest in Beverly Hills, California, United States Roughly 2 miles away.
Crime Location in West Hollywood, California, United States Roughly 2 miles away.
Place of Interest in West Hollywood, California, United States Roughly 3 miles away.
Crime Location in West Hollywood, California, United States