Mezzaluna restaurant: Where Nicole Brown Simpson had her last meal
Place of Interest in Los Angeles, California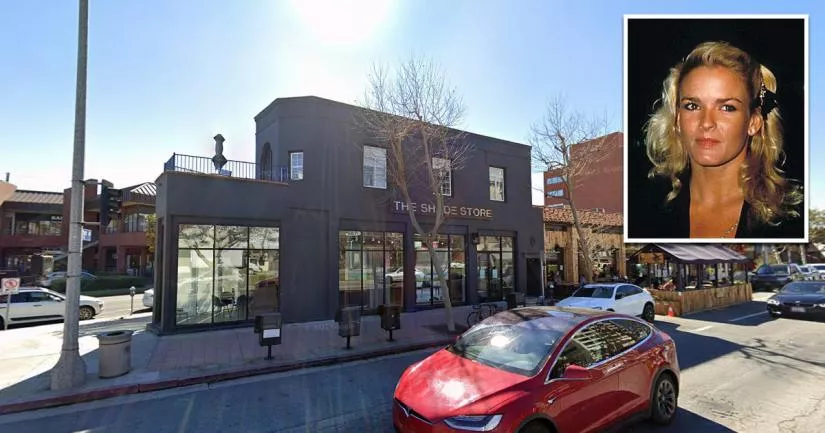 This is the restaurant where Nicole Brown Simpson had her last meal.
It is located at 11750 San Vicente Boulevard in Los Angeles, California.
Back in 1994, this building was the home of an Italian restaurant called Mezzaluna. These days, the unit belongs to a company that sells window blinds and curtains.
On the evening of June 12th, 1994, Brown's daughter, Sydney, performed in a dance recital at Paul Revere Middle School.
In attendance that night were Brown, her estranged husband, O.J. Simpson, her parents, and other family members.
Following the recital, the family went to the Mezzaluna restaurant in Brentwood to celebrate.
However, Simpson was not invited to the meal. By that point, he and Brown had been estranged for more than two years. Furthermore, they were not on friendly terms, as Simpson had reportedly been stalking her and engaging in threatening behavior.
On the night of the meal, Brown's friend, Ron Goldman, was working as a waiter at Mezzaluna.
Brown and Goldman had recently started spending time with each other. Their relationship, however, was strictly platonic, as multiple sources have said that they were not romantically involved.
When the family finished eating at Mezzaluna, they visited a local ice cream parlor before going their separate ways.
However, as Brown's mother, Juditha, was driving home, she realized that she had misplaced her glasses.
Later, Juditha would recall how she felt a wave of depression wash over her when she noticed that they were missing. At the time, she didn't understand why she felt so strongly about them, as she could easily just buy another pair.
At exactly 9.37 p.m., Juditha called the restaurant and was relieved to hear that one of the waiters had found her glasses.
When Goldman heard that the glasses belonged to Judith, he volunteered to drive them to Brown's house after he had finished his shift. Not only did he know the address, but it was also just a couple of blocks away.
He had no idea that such a small act of kindness was about to cost him his life.
At around midnight, Simpson and Goldman's bodies were discovered at her condominium on South Bundy Drive.
An unidentified assailant had stabbed the pair multiple times.
Although Brown's estranged husband, O.J. Simpson, went on trial for the double murder, he was eventually found not guilty on October 3rd, 1995.
Mezzaluna eventually closed its doors in June 1997. The owner later explained that business had suffered due to the publicity surrounding the killings and the trial that followed.

Further information is available in the "Photos" section below.
Mezzaluna restaurant in Brentwood
Below, you will find the address and the GPS coordinates for this location.
Address
11750 San Vicente Boulevard, Los Angeles, California, CA 90049, USA
Map
To view directions on how to get there, you can use the Google Maps shortcut below:
GPS coordinates
The latitude and longitude coordinates for the restaurant are:
34.053047, -118.467500
Directions
Mezzaluna restaurant was situated on the corner of San Vicente Boulevard and Gorham Avenue in the Brentwood neighborhood of Los Angeles. It is less than 200 yards west of the intersection between South Barrington Avenue and San Vicente Boulevard.
Details about the general area
Brentwood is an upscale neighborhood in the Westside region of Los Angeles.
Private Property Warning
This is a private property. It is not a public place. Therefore, you should be respectful and not step foot on the property without permission.
Photos
Photos of the restaurant and other related images.
---
11750 San Vicente Boulevard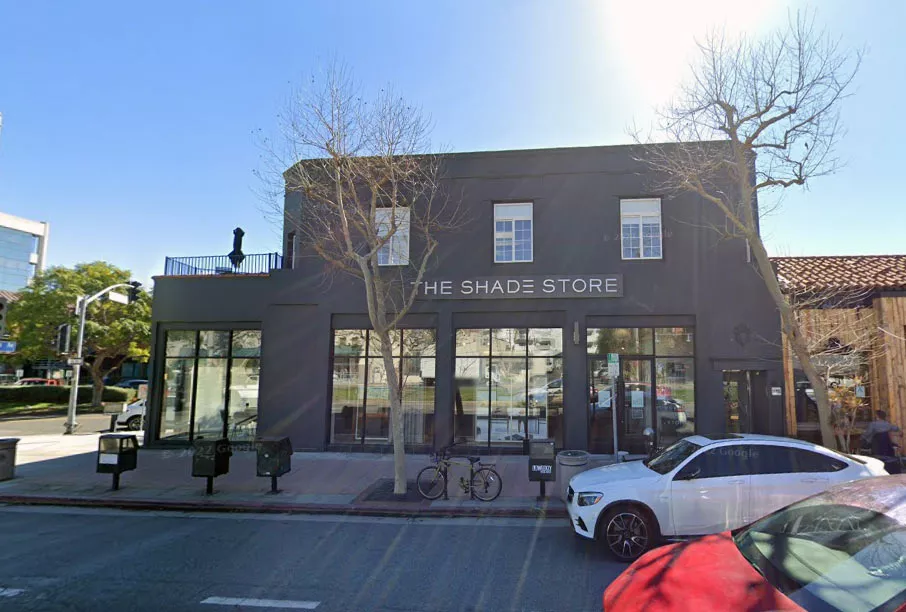 This Google Street View image of 11750 San Vicente Boulevard was captured in February 2021.
Mezzaluna closed in 1997, which was three years after Nicole Brown Simpson and Ron Goldman were murdered.
These days, the unit is occupied by a company called The Shade Store, which sells curtains and window blinds.
Peet's coffee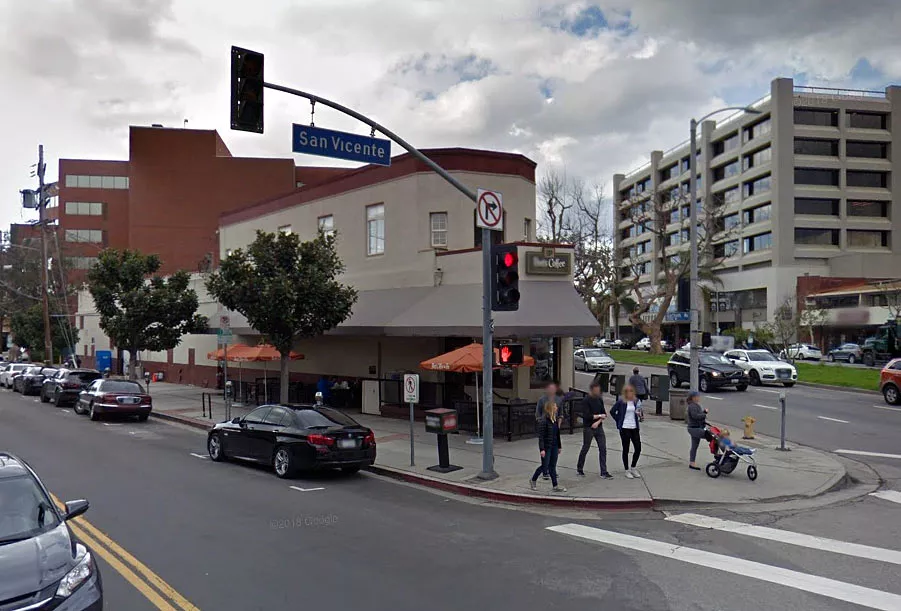 Up until 2017, it was the home of Peet's coffee.
Nicole Brown Simpson and Ron Goldman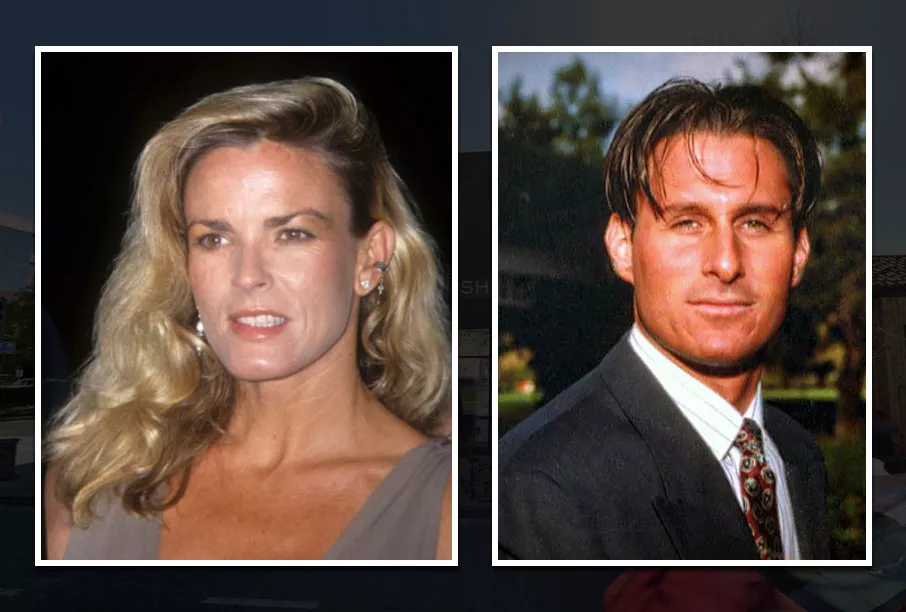 Although Nicole Brown Simpson and Ron Goldman had grown close in the weeks leading up to their deaths, friends and family were adamant that their relationship had remained platonic.
Goldman, who was 10 years younger than Brown, reportedly enjoyed the attention that he got while he was around her.
His close friends stated that they would have immediately heard about it if the pair had become romantically involved.
Whenever Brown and Goldman went on outings together, they were often joined by others.
Goldman worked as a waiter at Mezzaluna, an establishment that both Brown and her estranged husband, O.J. Simpson, had frequented over the years.
A few weeks after Simpson was acquitted of murder, the general manager of Mezzaluna sparked controversy by claiming that she would serve him if he entered the restaurant.
Shortly afterwards, two women hung dozens of "Guilty" signs on trees by the intersection.
Mezzaluna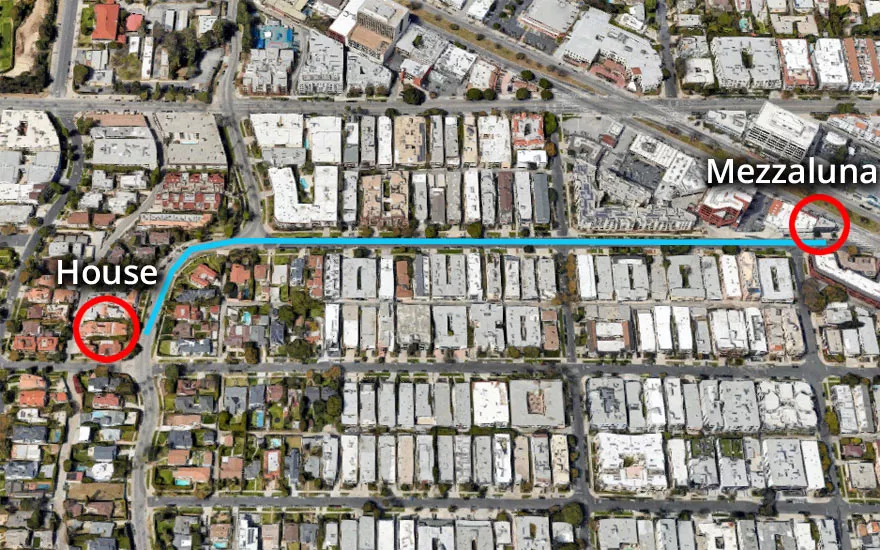 Brown's condo was just 0.5 miles west of the restaurant.
As you can see, they are just down the street from one another.
Due to the short distance involved, Goldman volunteered to drop off Judith's glasses after he had finished his shift.
This location belongs to the following categories:
Celebrities
Closest Locations
Other locations that are relatively close to this address: Roughly 3 miles away.
Crash Site Location in Los Angeles, California Roughly 3 miles away.
Crime Location in Los Angeles, California Roughly 4 miles away.
Place of Interest in Beverly Hills, California Roughly 4 miles away.
Arrest Location in Beverly Hills, California