The location where Dannette and Jeannette Millbrook were last seen
Place of Interest in Augusta, Georgia, United States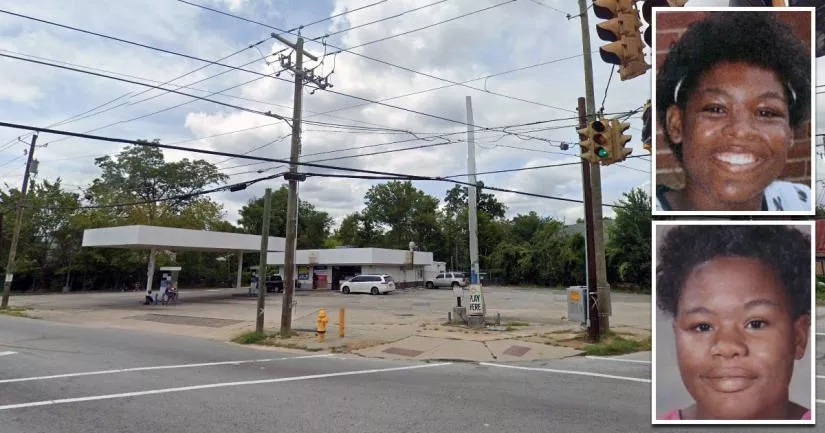 This is the location where Dannette and Jeannette Millbrook were last seen.
It is situated at the corner of Martin Luther King Jr. Boulevard and 12th Street in Augusta, Georgia.
The fraternal twins were last seen on March 18th, 1990, by an employee who worked at this gas station.
At the time, it was called Pump-N-Shop. These days, it is known as Augusta Mart.
The clerk who worked at the gas station knew the Millbrook twins. Following their disappearance, she recalled how the 15-year-olds had purchased some candy and then left at around 4.30 p.m. At the time, she didn't notice anything about their behavior that might indicate they were anxious or scared.
This was the last confirmed sighting of the teenagers.
Earlier that day, the two girls had walked to a local church on Laney Walker Boulevard.
After returning home from the church, they reportedly told their mother, Louise Sturgis, that they had been followed by a man driving a van.
At the time of their disappearance, the family had only recently moved to a new apartment on Cooney Circle. This move somewhat complicated matters for Dannette and Jeannette, as their new neighborhood was three miles outside of their school district.
Although the city bus would take them most of the way, their mother couldn't afford to pay for their fare.
Consequently, they called their godfather, Ted, and asked him for a loan of money.
Fortunately, Ted agreed, and the two girls made the lengthy trek to his place. When they finally got there, he gave them $20—enough to buy a 7-day pass on the city bus and some candy.
After spending some time with Ted, the Millbrook twins visited their cousin's house and asked her to walk back to their new apartment. However, she wasn't allowed to go because nightfall was just around the corner.
Before heading home, the girls also stopped by their older sister's place on Picquet Avenue. Strangely, they also asked her to walk back to Cooney Circle, even though they knew that she had only recently given birth.
Understandably, she had to tell them no.
As the girls were walking home, they visited the Pump-N-Shop gas station to buy some chips and sodas. By that point, it was 4.30 p.m., and they still had another two miles left to walk.
Sadly, this was the last time that anyone reported seeing them. Since then, there have been no clues as to their whereabouts.
Dannette and Jeannette Millbrook remain missing to this day.
Millbrook twins last seen location
Below, you will find the address and the GPS coordinates for this location.
GPS coordinates
The latitude and longitude coordinates for the gas station are:
33.456407, -81.982554
Map
To view directions on how to get there, you can use the Google Maps shortcut below:
Address
The full address for this location is:
1713 Martin Luther King Jr. Boulevard
Augusta
Georgia
GA 30901
United States
Directions
The gas station is situated in a neighborhood called Bethlehem.
Details about the general area
Augusta is a city in the east of Georgia, near the South Carolina border.
Photos
Photos of the gas station and other related images.
---
Gas station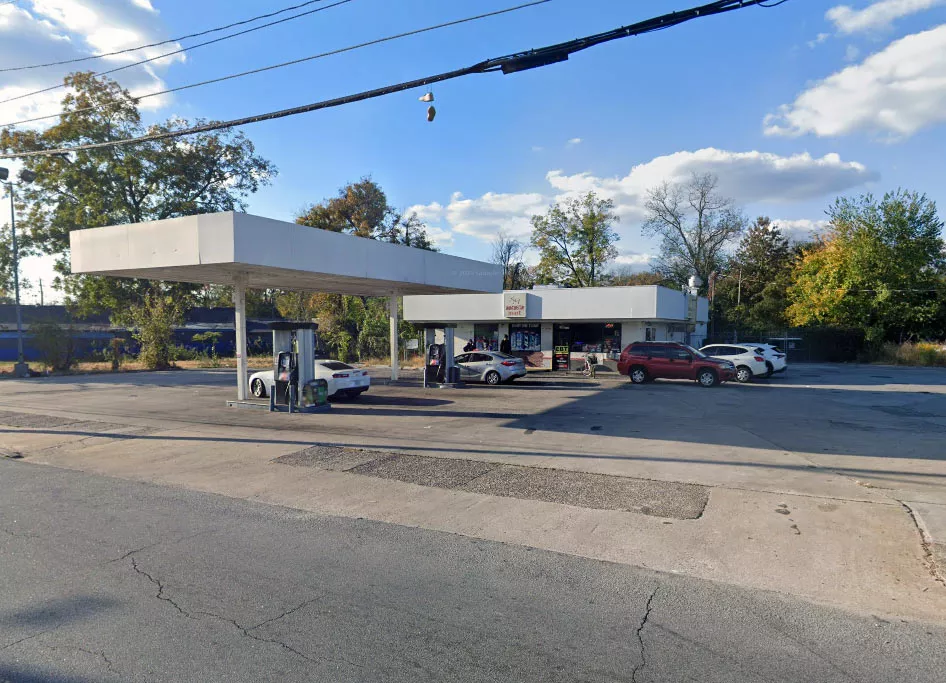 The Millbook twins went missing after they visited this gas station at roughly 4.30 p.m. on March 18th, 1990.
That Sunday afternoon, the teenagers were spotted by a Pump-N-Shop employee named Gloria.
Gloria knew the two girls, as they were frequent customers.
According to Gloria, they purchased some chips and soda.
The girls' godfather, Ted, had given them some extra money on top of what they needed for the bus fare. Therefore, it is likely that they decided to spend some of it at this gas station while they were walking home.
Earlier that day, the girls had asked two separate relatives to accompany them back to their new apartment. Although this suggests that they may have been apprehensive about something, Gloria claimed that their behavior seemed normal. In her opinion, they didn't appear to be anxious or afraid.
Unfortunately, Gloria could not recall which direction they walked after they left the store.
Cooney Circle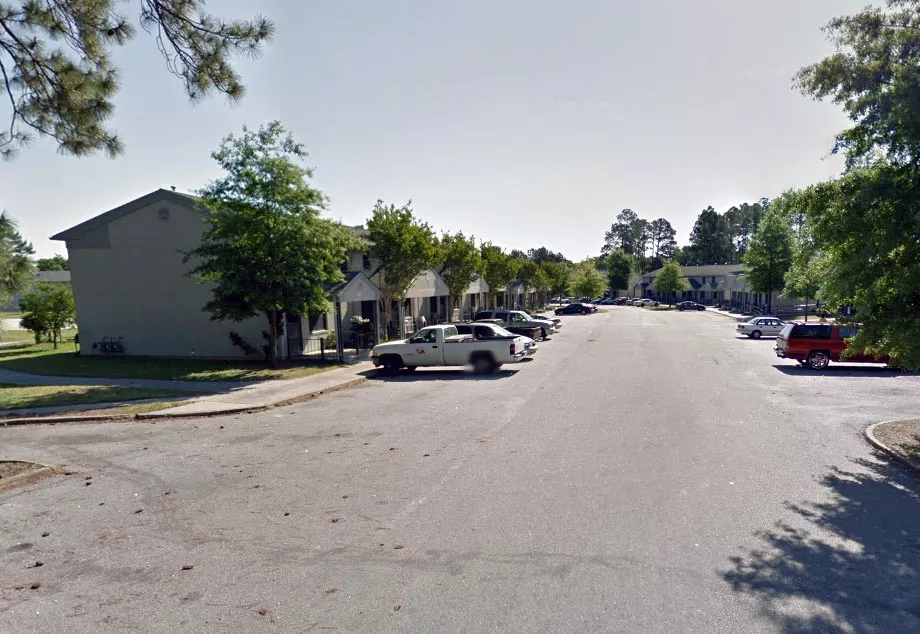 Shortly before their disappearance, Dannette and Jeannette Millbrook had moved to the projects of Cooney Circle, which are situated on Olive Road. The general area is referred to as Jennings Homes.
The girls were supposed to return to their apartment by nightfall.
Coordinates: 33.453179, -82.006175
Route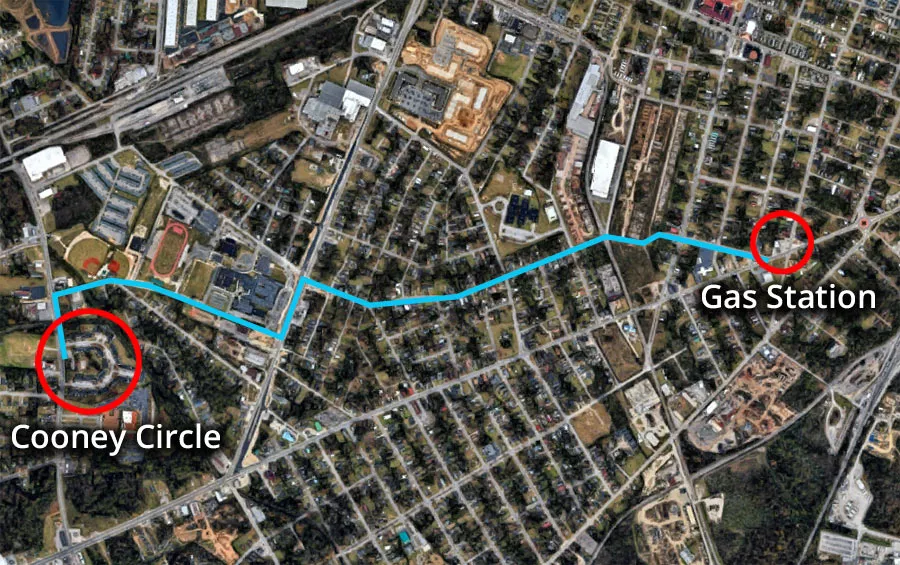 According to Google Maps, the shortest route between the gas station and Cooney Circle was 1.9 miles long.
However, the girls were new to the neighborhood. Therefore, they may not have known which route was the quickest.
The twins were supposed to return to their apartment on Cooney Circle by nightfall. If they had left Pump-N-Shop at 4.30 p.m. and walked straight home, they probably would have made it there by about 5 p.m.
However, on March 18th, 1990, sunset didn't begin until around 6.40 p.m., which means that they had roughly two hours to spare after they left the gas station.
This raises the possibility that they decided to stop somewhere else before heading home.
Dannette and Jeannette Millbrook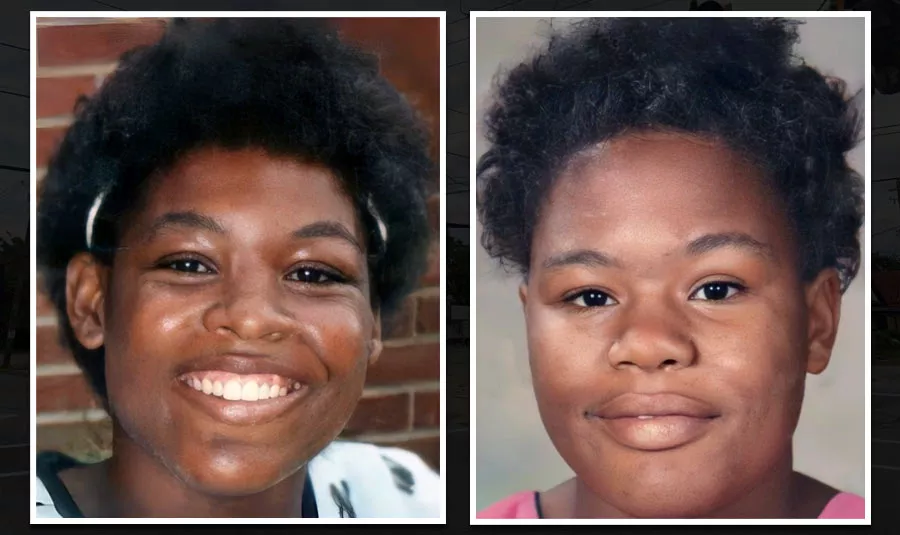 Please note that these photographs of Dannette and Jeannette Millbrook were digitally enhanced using an AI tool.
Unfortunately, the investigation into their disappearance was deeply lacking. Furthermore, their case received very little media attention.
Although family members were quick to contact the authorities, they were told that they needed to wait 24 hours to file a missing persons report.
Sadly, a number of crucial leads may have been lost in that key period.
When the police finally looked into their disappearance, they surmised that the twins had probably run away.
At the time, the department was reportedly dealing with dozens of cases of teenage runaways a month, most of whom eventually turned up. Consequently, it was much easier to just mark the disappearance as such and then wait and see.
In 1991, the Millbrook case was inexplicably closed, and they were removed from the national missing persons database.
Although various possible explanations have been given for this, it seems as though nobody at the Augusta Police Department knows the definitive answer.
One suggestion is that the case was closed when they reached the age of 17, as they were no longer considered to be runaways. In other words, they could no longer be compelled to return home.
The detective who originally investigated their case claimed that a juvenile officer told him that the girls had been found.
Later, it transpired that the police incorrectly believed that the two girls had spent some time in foster care. This mix-up occurred because two relatives with the same surname had been previously listed in the child protective services' system.
In 2013, investigators at the Richmond County Sheriff's Department reopened the case after they determined that it had been erroneously closed due to hearsay.
Although DNA samples from their relatives have been added to the national database, there have been no matches with any "Jane Does" in the system.
John Millbrook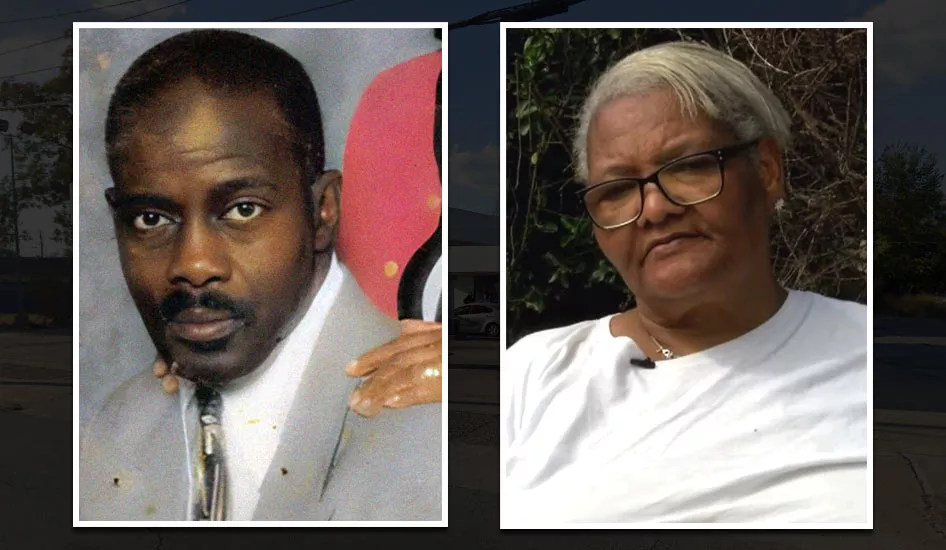 Pictured above are the twins' father, John Millbrook, and their mother, Louise Sturgis.
Although much has been made of the supposed man in the white van, it is difficult to imagine a stranger forcefully abducting two 15-year-old girls off the street without raising any alarm.
For obvious reasons, sexual predators who rely on ambush tactics tend to select victims who are walking by themselves.
Controlling one able-bodied person is difficult enough, let alone two.
The most likely scenario is that they walked to a fourth, unknown address, or they were picked up by someone that they personally knew.
According to relatives, they were not the type of girls who would willingly get into a vehicle with a stranger.
The twins' father, John Millbrook, was a crack addict who had very little to do with their upbringing. Following their disappearance, he reportedly had no interest in trying to find them. He also instructed Dannette and Jeannette's older sister, Aceander, to tell the police that he was dead if they ever came looking for him.
During the early 2000s, Millbrook was sent to prison after he was convicted of helping a criminal associate named Ernest Vaughns to dispose of a body.
In 2017, Vaughns claimed that Millbrook knew about his daughters' deaths.
According to Vaughns, the girls visited their father's house on 3rd Street, which was being used as a hangout spot by local drug dealers. Once there, they began drinking and smoking weed with a group of about 8 or 9 people.
Vaughns claimed that some of the dealers attempted to take advantage of one of the twins after she got drunk. When the other sister stepped in and tried to put a stop to it, one of the men struck her, which caused her to fall and hit her head on a table.
Notably, Vaughns says that he was 12 years old at the time of the incident and that he was sent outside after the girl "busted her head open." Furthermore, he was still in prison and hoping to get parole when he told this story.
Although investigators spoke to him and corroborated some of his details, they do not believe that his account is credible. Instead, they are of the opinion that he was recalling a completely different crime.
Unfortunately, by that stage, John Millbrook was suffering from dementia in a nursing home.
He passed away in January of 2021.
Closest Locations
Other locations that are relatively close to this place. Roughly 114 miles away.
Crime Location in Woodruff, South Carolina, United States Roughly 123 miles away.
Serial Killer House in Moore, South Carolina, United States Roughly 132 miles away.
Crash Site Location in Beaufort, South Carolina, United States Roughly 144 miles away.
Filming Location in Jackson, Georgia, United States Roughly 144 miles away.
Filming Location in Jackson, Georgia, United States