The bridge where Mallory Beach died in a boating accident
Crash Site Location in Beaufort, South Carolina, United States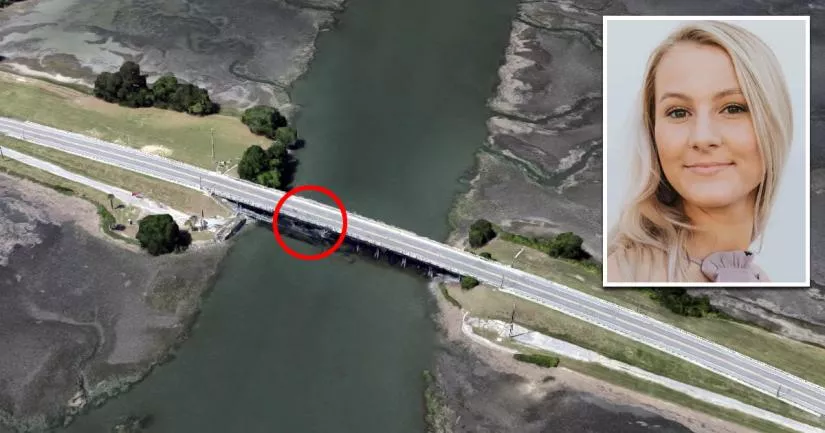 This is the bridge where Mallory Beach died in a boating accident.
It is called Archers Creek Bridge, and it is situated in Beaufort, South Carolina.
On the evening of February 22nd, 2019, Mallory and five of her friends attended an oyster roast at a house party on Paukie Island.
The group traveled to Paukie Island on a boat that was being driven by Paul Murdaugh.
Paul, who was the son of prominent lawyer Alex Murdaugh, had decided to take his family boat to the party because he wanted to avoid DUI checkpoints.
After spending the night drinking on Paukie Island, they jumped back on the boat and headed southward along Mulligan Creek. Although most of the group wanted to go home, Paul insisted that they should make a quick stop in downtown Beaufort and visit a waterfront bar.
When they pulled up at the dock in Beaufort, Paul and Connor Cook went into a bar called "Luther's Rare & Well Done" and drank two rounds of shots. Meanwhile, Mallory waited outside with Anthony Cook, Miley Altman, and Morgan Doughty.
Fifteen minutes later, the pair emerged from the bar and rejoined their friends. By that point, Paul was heavily intoxicated and struggling to walk straight.
Shortly after 1 a.m., the six friends got back onto the boat and continued their journey southward. However, it wasn't long before Paul began acting irrationally. According to his friends, he became hostile and started to drive in circles. He also reportedly slapped his girlfriend, Morgan, during a heated argument.
As they were making their way down Archers Creek, the group pleaded with him to let someone else take control of the boat. His driving was so erratic that Connor had to intervene on a number of occasions and straighten up the steering wheel.
At around 2.20 a.m., the group approached Archers Creek Bridge, which has a number of narrow bridge spans.
When boaters approach these kinds of bridges, they typically play it safe by dropping to an idle speed. However, Paul was so drunk and irate that he drove towards it at full throttle.
Moments later, the boat struck one of the columns.
During the accident, Mallory suffered a head injury and was tossed into the dark river. Sadly, her friends were unable to locate her before she was carried away by the current.
Eight days later, the 19-year-old's body was found roughly five miles away from the bridge. According to the coroner's report, the cause of death was blunt force trauma to the head and drowning.
Although Paul's father, Alex Murdaugh, worked behind the scenes to try and pin the blame on Connor Cook, his efforts failed when Connor's injuries proved that he was not driving the boat at the time of impact.
In April of 2019, Paul Murdaugh was charged with boating under the influence and causing the death of Mallory Beach. However, he never got to stand trial.
Two years later, Paul and his mother, Maggie, were shot dead at the Murdaughs' family hunting lodge in Islandton, South Carolina.
His father, Alex, was found guilty of the murders on March 3rd, 2023.

Further information is available in the "Photos" section below.
Archers Creek Bridge location
Below, you will find the address and the GPS coordinates for this location.
GPS coordinates
The latitude and longitude coordinates for the bridge are:
32.361913, -80.712908
Map
To view directions on how to get there, you can use the Google Maps shortcut below:
Address
The full address for this location is:
Archers Creek Bridge
Malecon Drive
Beaufort
South Carolina
SC 29902
United States
Directions
The bridge lies to the south of Beaufort and Burton. To reach it, you will need to drive along Ribaut Road (U.S. Route 21) and then take the turn-off for Malecon Drive / Parris Island.
Details about the general area
Beaufort is a small city on Port Royal Island in South Carolina.
Photos
Photos of the bridge and other related images.
---
Route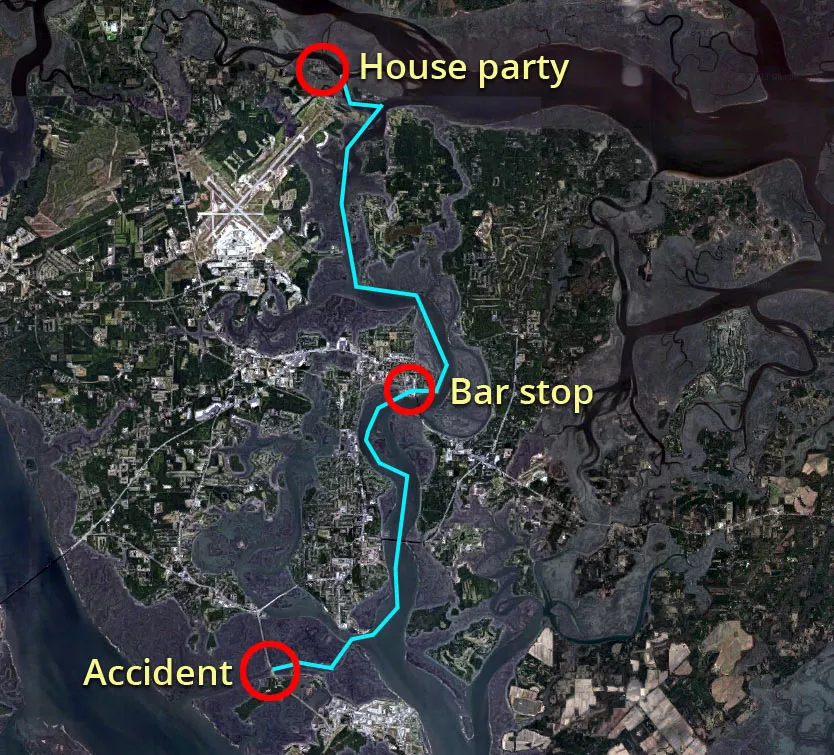 This aerial map shows the route that the group took on that fateful night.
The route between the house party on Paukie Island and the marina near downtown Beaufort was about 7.5 miles long. It would have taken them another 7.5 miles to drive between Beaufort and Archers Creek Bridge.
This means that the full journey was roughly 15 miles long.
In the lead-up to the party, Paul Murdaugh had convinced the others to travel by boat because he reportedly wanted to avoid DUI checkpoints.
House party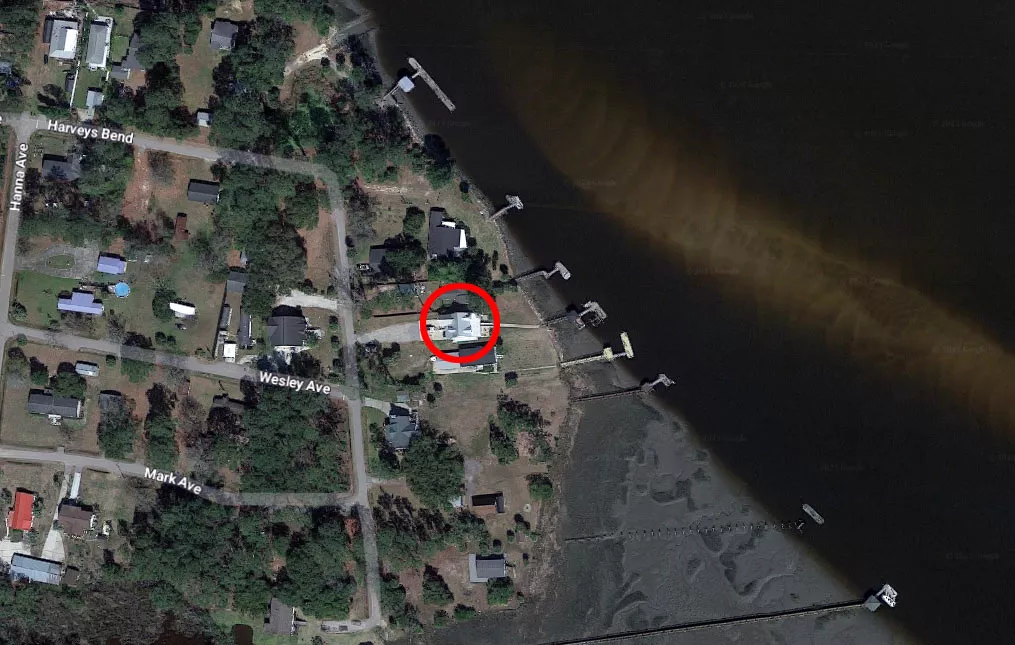 Image source: Google Maps
The oyster roast and house party took place at a friend's house on Paukie Island.
After drinking there for several hours, the group left by boat at around midnight.
Coordinates: 32.512271, -80.695549
Beaufort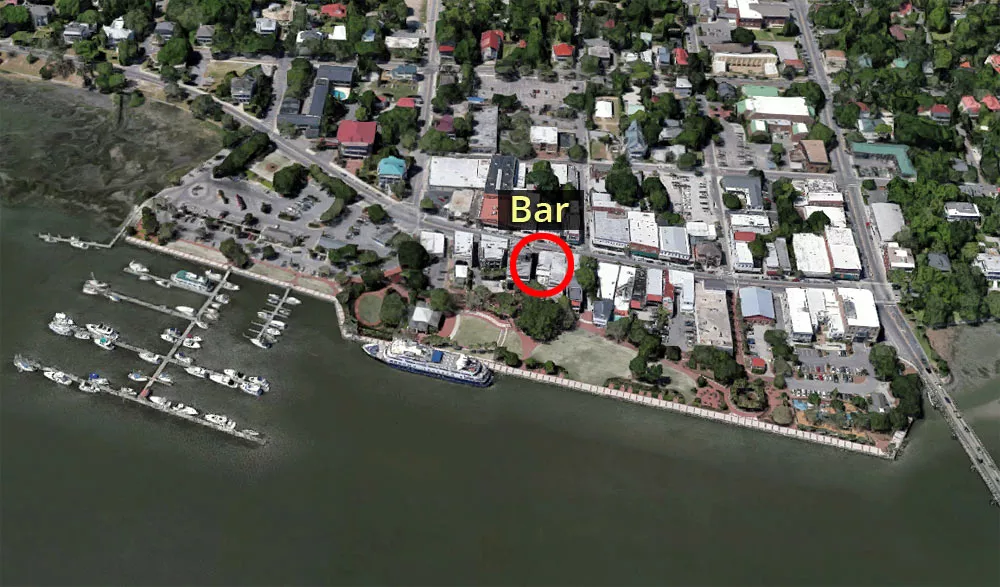 Image source: Google Maps
During the journey home, Murdaugh insisted that they stop at this dock in downtown Beaufort.
After they parked up, Murdaugh and Connor Cook went into a bar called "Luther's Rare & Well Done". Meanwhile, the rest of the group waited outside.
Coordinates: 32.430625, -80.672106
Mallory Beach and Anthony Cook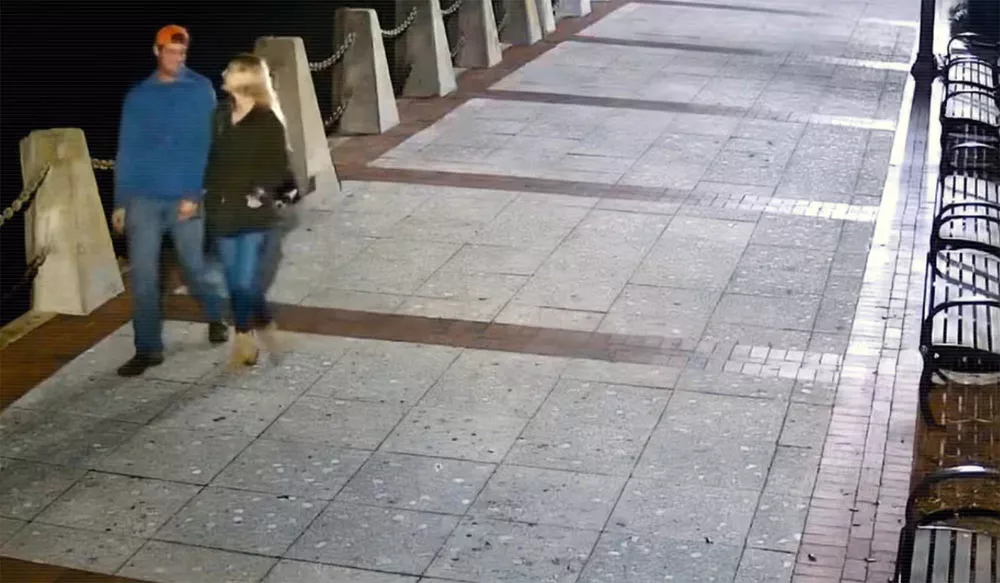 Surveillance footage showed Mallory Beach and Anthony Cook walking along the marina together.
Although the pair knew each other since childhood, they had only started dating one month previously.
Luther's Rare & Well Done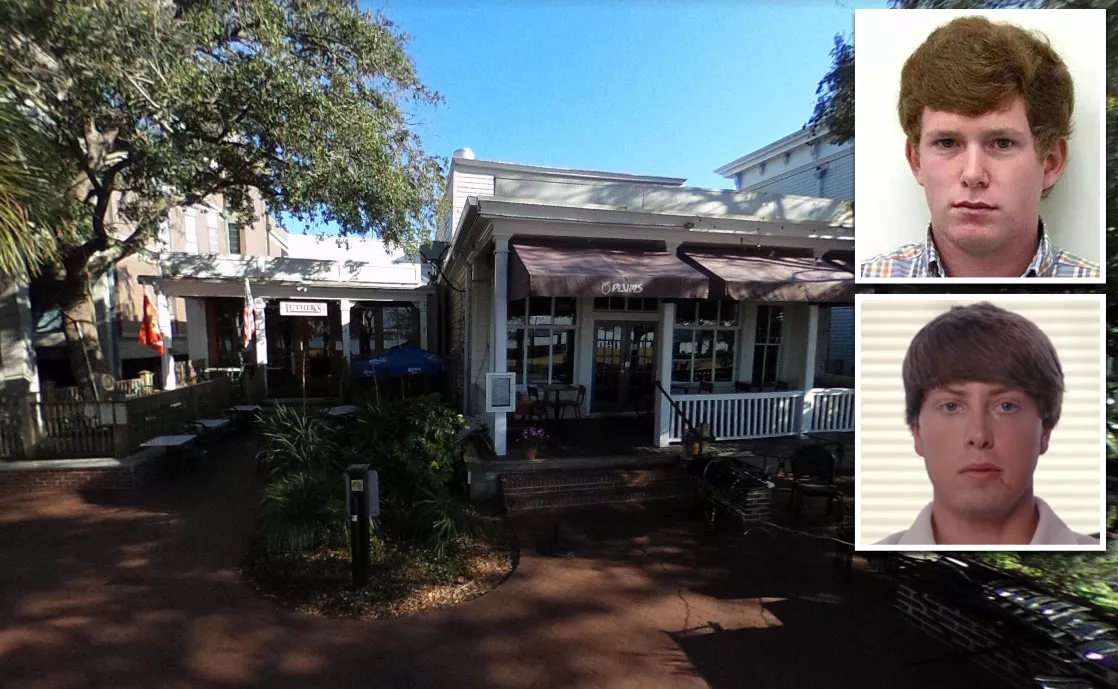 At around 12.50 a.m., Paul and Connor ordered two rounds of shots inside Luther's.
Surveillance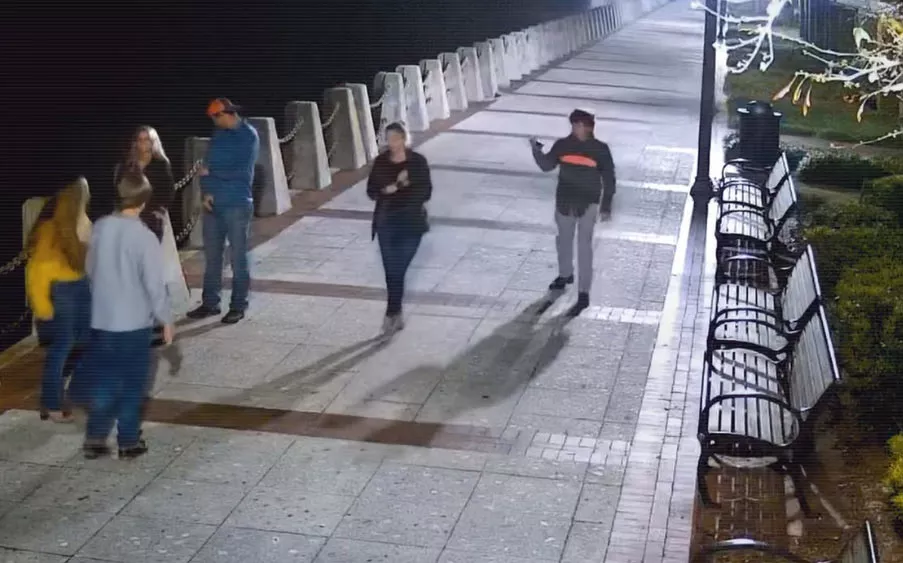 Shortly after 1 a.m., Paul and Connor exited Luther's bar and rejoined the group. At that point, they all returned to the boat.
The surveillance footage showed that Paul appeared to be extremely drunk. Later, it emerged that he was three times over the legal driving limit.
A person with that level of blood alcohol content (BAC) can experience blackouts, unconsciousness, mood swings, and vomiting. They can also fall into a drunken stupor.
Archers Creek Bridge
Episode 1, Season 1 - Where is Mallory?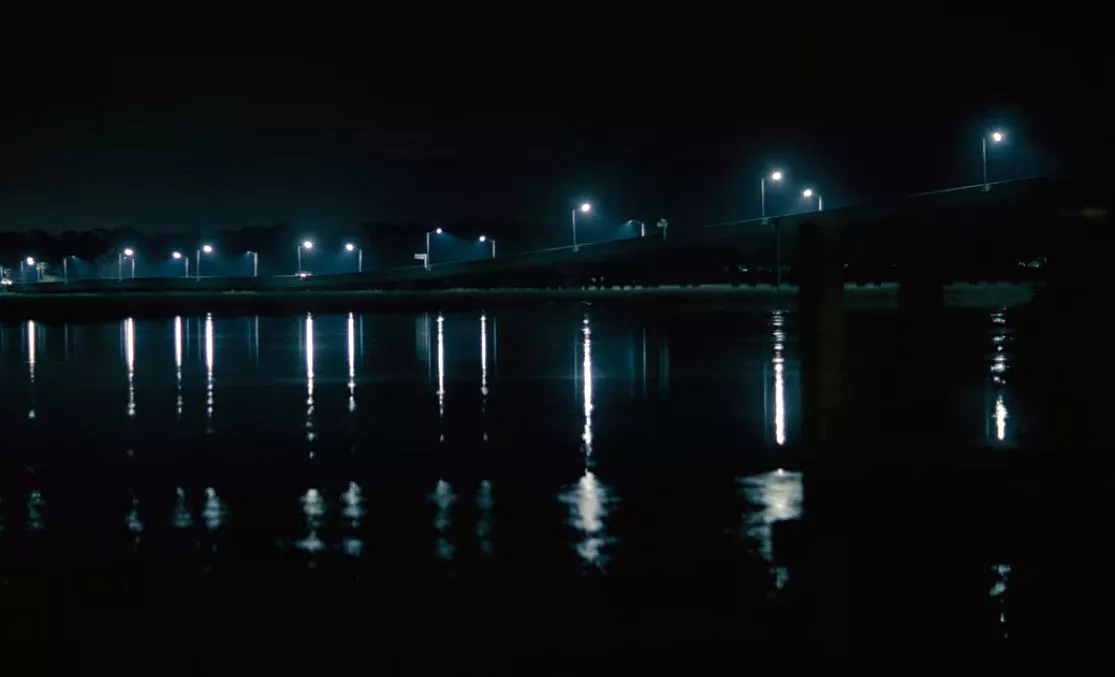 Image source: Murdaugh Murders: A Southern Scandal
The image above shows what Archers Creek Bridge looks like at night.
Although there were no lights on the side of the bridge, there were a number of streetlights in the area.
Had Murdaugh slowed down, it is likely that he would have been able to pass under it without incident.
Accident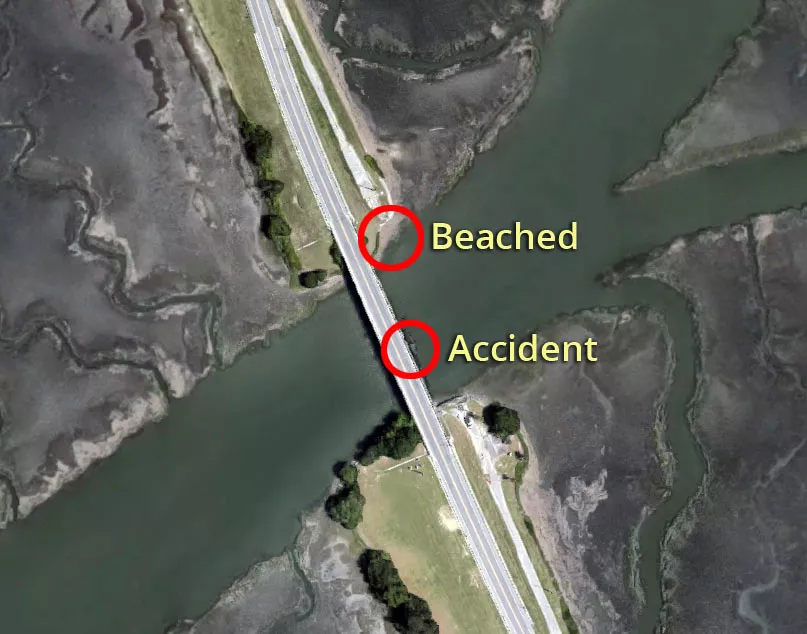 After striking Archers Creek Bridge, the boat became beached on the northern bank.
Visualize
There is more than one location associated with this entry. To view all of these places on the same map, you can use the following feature:
Closest Locations
Other locations that are relatively close to this address: Roughly 39 miles away.
Crime Location in Savannah, Georgia, United States Roughly 68 miles away.
Crime Location in North Charleston, South Carolina, United States Roughly 132 miles away.
Place of Interest in Augusta, Georgia, United States