Todd Kohlhepp's house
Serial Killer House in Moore, South Carolina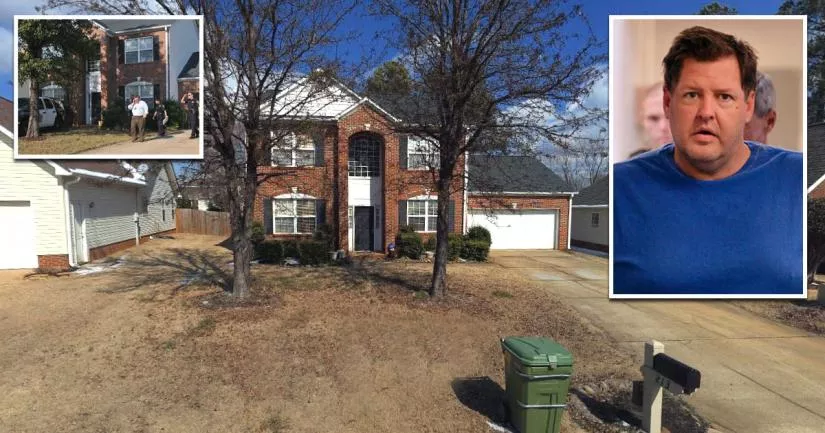 This is Todd Kohlhepp's former house.
It is located at 213 Windsong Way in Moore, South Carolina.
Kohlhepp was a real estate agent who murdered at least seven people between 2003 and 2016. However, like many serial killers, he claims that his victim count is much higher.
His first known murders took place on November 6th, 2003, when he shot four people to death at a motorcycle shop in Chesnee. At the time, Kohlhepp believed that the owner and his employees had stolen a motorcycle from him.
Twelve years later, he hired a married couple called Johnny Joe Coxie and Meagan Leigh McCraw-Coxie to clean his rural property in Woodruff.
On December 19th, 2015, he killed Johnny by shooting him in the chest. Following the murder, he kept Meagan captive for six days so that he could rape her.
On Christmas Day, he decided to shoot Meagan in the head and bury her in a shallow grave beside her husband.
Nine months after the double slaying, he hired Kala Brown and her boyfriend, Charles David Carver, to remove brush from the exact same property.
On August 31st, 2016, Kala watched on in horror as Todd Kohlhepp shot her boyfriend three times in the chest and then wrapped him in a blue tarp.
After killing Charles, he placed a chain around Kala's neck and kept her locked up inside a metal storage container.
Over the course of the next two months, Kohlhepp repeatedly raped Kala. He also intimidated her by showing her Charles' grave and the graves of Johnny and Meagan Coxie.
On November 3rd, 2016, detectives honed in on the area by tracking Kala and Charles' last known cellphone signals. When they entered the property with a search warrant, they found Kala alive after they heard her banging on the side of the padlocked container.
Later that day, the police arrived at Kohlhepp's house on Windsong Way to arrest him for kidnapping.
Following his arrest, he quickly admitted to murdering Charles David Carver, Johnny Joe Coxie, and Meagan Leigh McCraw-Coxie.
He also confessed to the quadruple homicide in 2003. During questioning, he provided the police with key details about the killings that had never been released to the public.
The authorities spared Kohlhepp the death penalty after he agreed to plead guilty to seven counts of murder, two counts of kidnapping, and sexual assault.
In May 2017, he was given seven consecutive life sentences without the possibility of parole.
He is currently incarcerated at the Broad River Correctional Institution in Columbia, South Carolina.

Further information is available in the "Photos" section below.
Todd Kohlhepp house address
Below, you will find the address and the GPS coordinates for this location.
Address
213 Windsong Way, Moore, South Carolina, SC 29369, USA
Map
To view directions on how to get there, you can use the Google Maps shortcut below:
GPS coordinates
The latitude and longitude coordinates for the house are:
34.878927, -82.043592
Directions
Windsong Way is accessible via Kingsley Park Drive, which is 0.2 miles east of the intersection between South Carolina Highway 417 and Moore Duncan Highway.
Details about the general area
Moore is a small community in Spartanburg County, which is in the northwest of South Carolina.
Private Property Warning
This is a private property. It is not a public place. Therefore, you should be respectful and not step foot on the property without permission.
Photos
Photos of the house and other related images.
---
213 Windsong Way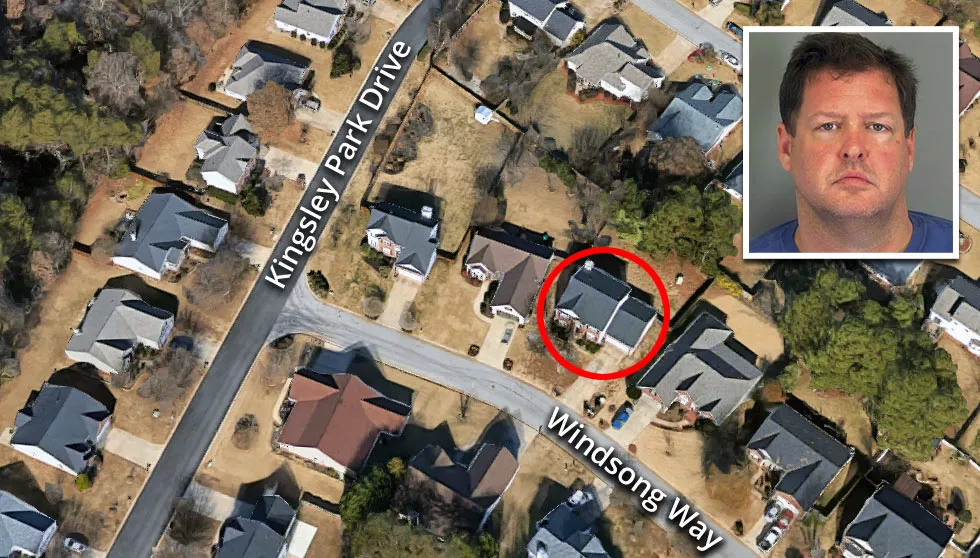 Image source: Google Maps
This is an aerial image of 213 Windsong Way. Notably, the Google Street View car has not visited the neighborhood yet.
The house was built in 1998. It has four bedrooms and is roughly 2,400 square feet in size.
Kohlhepp purchased the property for $137,500 in February 2007. It was last sold for $295,000 in June 2021.
When the police searched his residence, they discovered a stash of illegally purchased weapons. The stash included pistols fitted with suppressors and semi-automatic rifles.
There is no evidence to suggest that any of Kohlhepp's crimes were committed at this house. His last three killings all occurred at his remote rural property in Woodruff.
Murder victims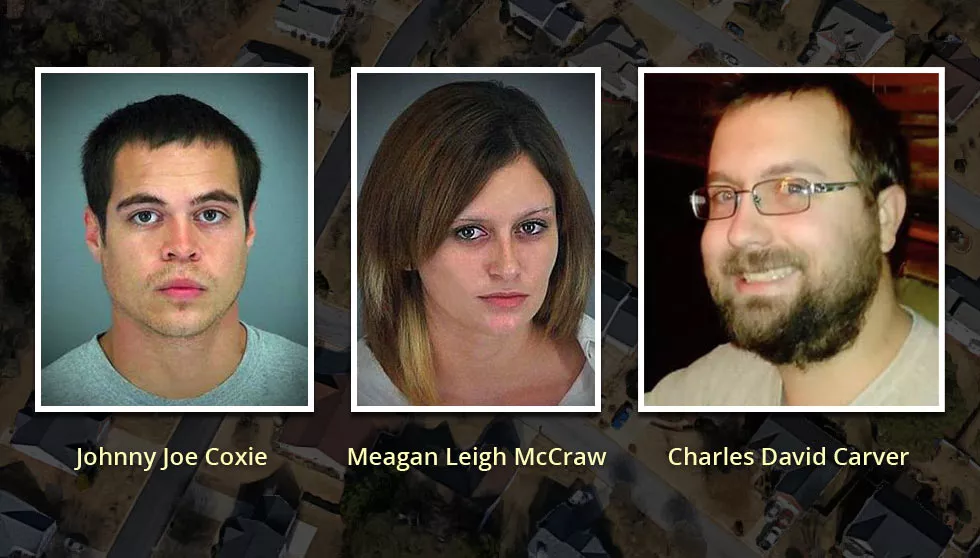 Between December 19th, 2015, and August 31st, 2016, Kohlhepp murdered Johnny Joe Coxie (29), Meagan Leigh McCraw-Coxie (26), and Charles David Carver (32).
In November 2016, the authorities discovered their remains in a shallow grave.
One month after killing Carver, Kohlhepp accessed his victim's phone and started using his Facebook account. By that stage, both Carver and his girlfriend, Kala Brown, were listed as missing people.
After seeing a post questioning Kala's whereabouts, he responded with comments such as "Kala is with her husband Charlie" and "The people need to know that we are OK."
Everyone who knew Carver immediately realized that something was off.
Firstly, one of the comments was written in the third person. Secondly, Charlie rarely used Facebook.
Family and friends also noted that the couple had left behind Kala's beloved dog and important prescription medicine.
At that point, it started to become obvious that foul play was involved.
Kala Brown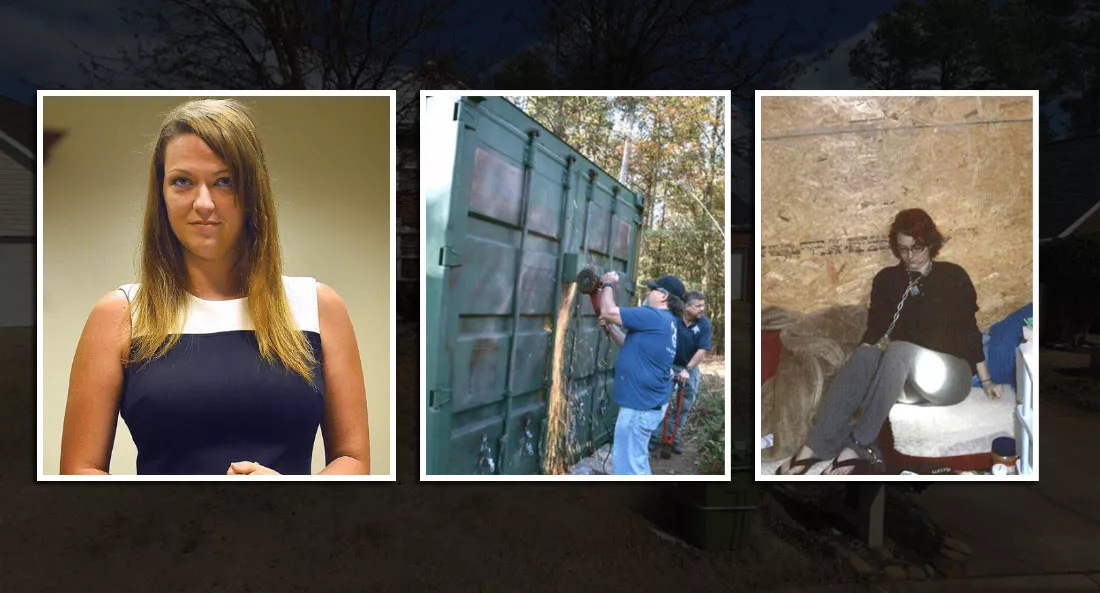 Kala Brown was locked inside a large shipping container that had been padlocked.
When the police cut the door open with an angle grinder, they discovered the 30-year-old with a chain tied around her neck.
During a search of the property, the authorities came across an empty, unused grave. It is believed that this grave had been prepared for Kala.
Todd Kohlhepp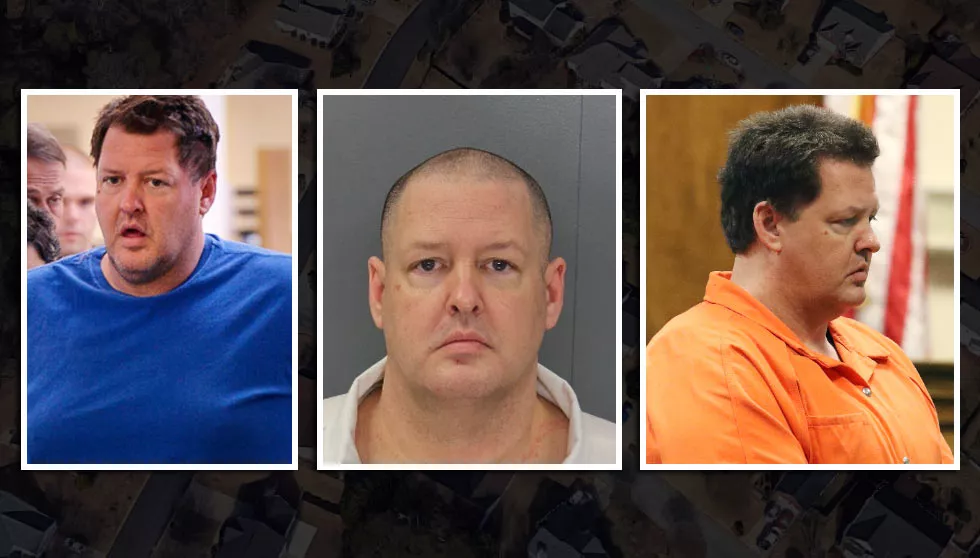 Growing up, Todd Kohlhepp was a troublesome child who exhibited aggressive behavior. He also displayed cruelty toward animals.
His parents divorced when he was just an infant, and he didn't get to meet his biological father until he was ten.
When he was nine, he was forced to undergo counseling for anger issues due to his destructive behavior in school.
During his teen years, he was described as "bright," but "behaviorally and emotionally dangerous."
In 1983, he was sent to live with his father in Arizona. Three years later, at the age of 15, he kidnapped a teenage girl at gunpoint, tied her up, and then raped her. In 1987, he pleaded guilty to the crime and received a 15-year prison sentence.
During the trial, it was noted that he had a preoccupation with sexual content.
Kohlhepp was released from prison in August 2001. Following his release, he left Arizona and moved back to South Carolina.
Initially, he worked as a graphic designer. However, in 2006, he decided to become a real estate agent.
From that point on, he built a successful real estate business that employed more than a dozen people.
Kohlhepp's property on Wofford Road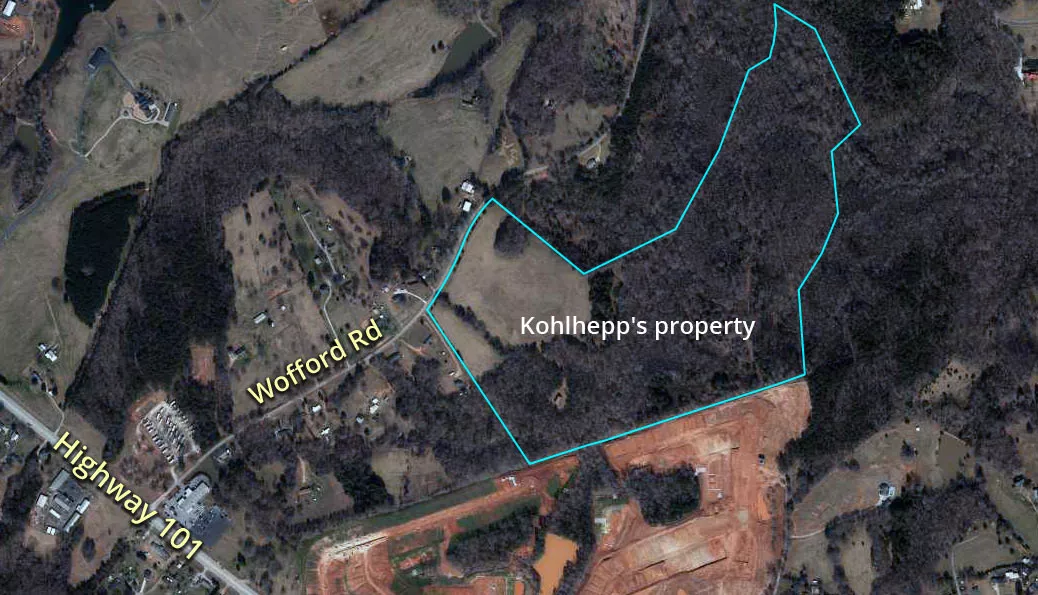 The aerial image above shows an outline of Kohlhepp's 95-acre property on Wofford Road.
The site is situated close to a city called Woodruff.
In 2018, the land was purchased by a company called "Strange Properties #1 LLC" for $500,000.
Arrest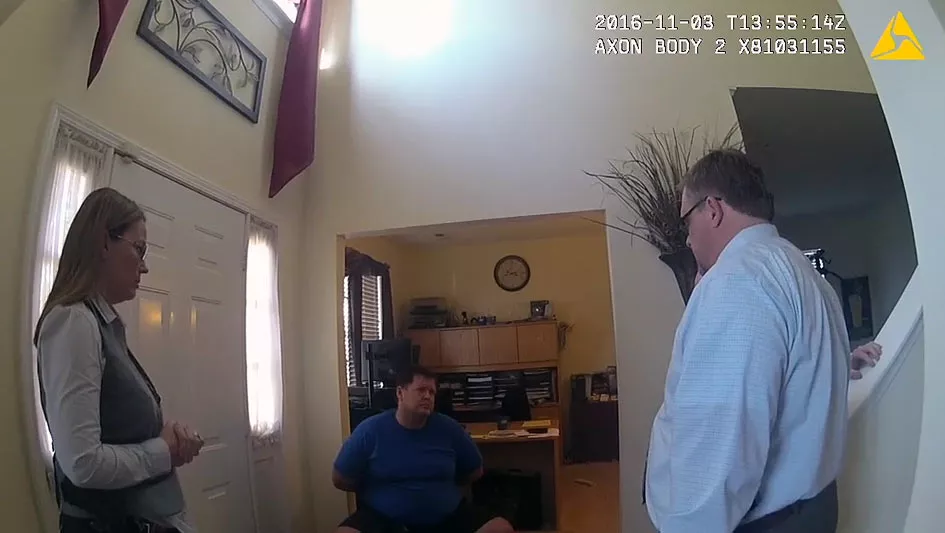 Shortly before 2 p.m. on November 3rd, 2016, the police arrived at Kohlhepp's house on Windsong Way and arrested him.
While he was seated and handcuffed, an officer explained that they had found Kala Brown locked inside a shipping container on his property:
"My sergeant served a search warrant on your property. We have Kala in your property. She was locked in a container. She has told us that you shot and killed Charlie."
During the arrest, Kohlhepp acted confused and denied any wrongdoing. He then politely asked for an attorney.
Map Viewer
There is more than one location associated with this entry. To view all of these places on the same map, you can use the following feature:
Closest Locations
Other locations that are relatively close to this address: Roughly 9 miles away.
Crime Location in Woodruff, South Carolina Roughly 23 miles away.
Murder Location in Chesnee, South Carolina Roughly 123 miles away.
Last Seen Location in Augusta, Georgia