Cristie Schoen's house
Crime Scene Location in Leicester, North Carolina, United States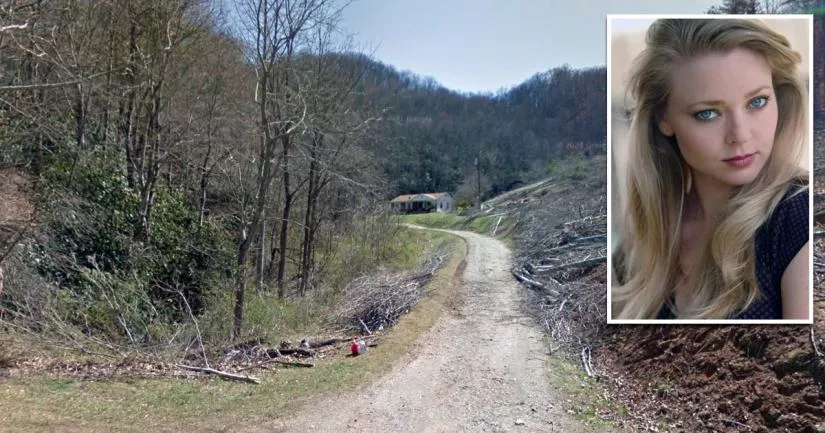 This is Cristie Schoen's former house.
It is situated at 87 Hookers Gap Road in Leicester, North Carolina.
The "Food Network Star" contestant and her husband, Joseph "J.T." Codd, purchased the property in February of 2013.
At the time of their murders, Schoen was five months pregnant. According to friends and family, the newlyweds were looking forward to raising a family in rural North Carolina. They had also made plans to start an aquaponics farm and a farm-to-table restaurant.
The couple were reported missing on March 15th, 2015, after Schoen failed to show up at a family event in Mississippi. By that point, Codd's family had also noticed that he wasn't responding to any of their phone calls or text messages.
When the police arrived at the residence to carry out a welfare check, they noticed that the couple's vehicles were parked in the driveway. Furthermore, their dogs were still inside the house and had defecated on the floor.
At that point, it became clear that foul play was involved.
Shortly after the disappearances became public news, a caller contacted the police and told them that they had seen a local contractor named Robert Jason Owens throwing large bags into a dumpster.
An inspection of the dumpster uncovered personal items belonging to Cristie Schoen.
Owens was a home contractor who had worked for the couple. He was charged with two counts of first-degree murder after the police searched his property and discovered their dismembered remains in a wood stove inside his mobile home.
During questioning, the contractor claimed that he accidentally killed the couple by hitting them with his vehicle. According to Owens, they had been trying to help him after his pickup truck became stuck in a ditch. He explained that the incident occurred when he hit the accelerator by mistake.
Owens told the police that he attempted to cover up the accident by destroying the couple's remains. He also admitted to stealing personal belongings from the house in an attempt to make it look like a robbery.
In April of 2017, the contractor agreed to plead guilty to three counts of second-degree murder and two counts of dismembering human remains.
Shortly afterwards, he was sentenced to a minimum of 60 years in prison.

Further information is available in the "Photos" section below.
Cristie Schoen and T.J. Codd's house
Below, you will find the address and the GPS coordinates for this location.
GPS coordinates
The latitude and longitude coordinates for the house are:
35.597940, -82.730854
Map
To view directions on how to get there, you can use the Google Maps shortcut below:
Address
The full address for this location is:
87 Hookers Gap Road
Leicester
North Carolina
NC 28748
United States
Directions
Hookers Gap Road is accessible via Newfound Road. The entrance is close to the Newfound Community Center.
Details about the general area
Leicester is a small community in Buncombe County, which is in western North Carolina.
Private Property Warning
This is a private property. It is not a public place. Therefore, you should be respectful and not step foot on the property without permission.
Photos
Photos of the house and other related images.
---
87 Hookers Gap Road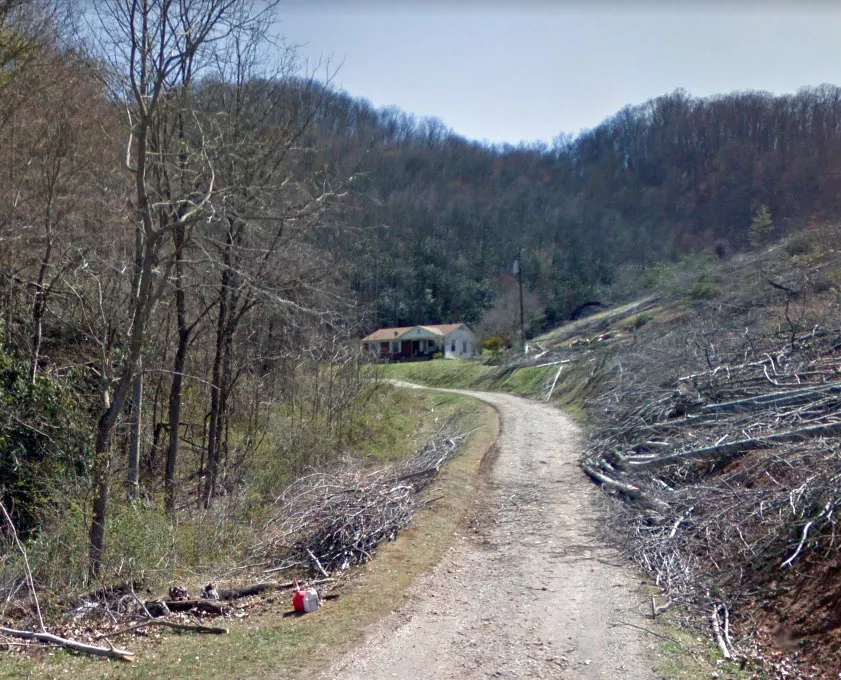 This Google Street View image of 87 Hookers Gap Road was captured in April of 2013—roughly three months after Cristie and T.J. Codd purchased the property for $161,000.
The small 1,000-square-foot house was built in 1971.
It sits on a wooded 27-acre lot in a rural, mountainous area of western North Carolina.
Murder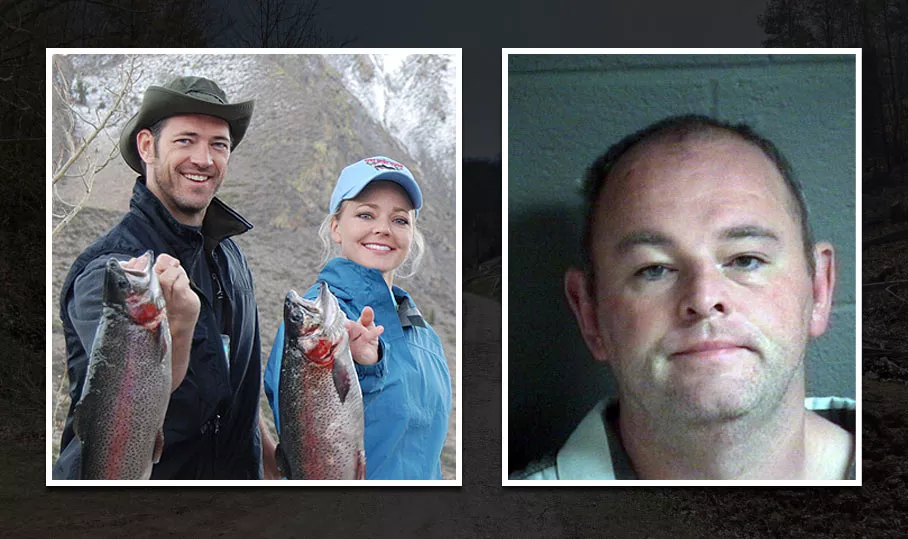 The police believe that Cristie Schoen and T.J. Codd were murdered on March 12th, 2015.
Robert Jason Owens (pictured right) claimed that he accidentally killed the couple after he hit the accelerator by mistake.
Notably, Owens was also implicated in the murder of 18-year-old Zebb Quinn, who disappeared from Asheville, North Carolina, on January 2nd, 2000.
In July of 2022, he pleaded guilty to being an accessory after the fact to Quinn's murder. Owens claimed that his deceased uncle, Walter "Gene" Owens, murdered Quinn and that he had helped him cover up the crime.
Crime scene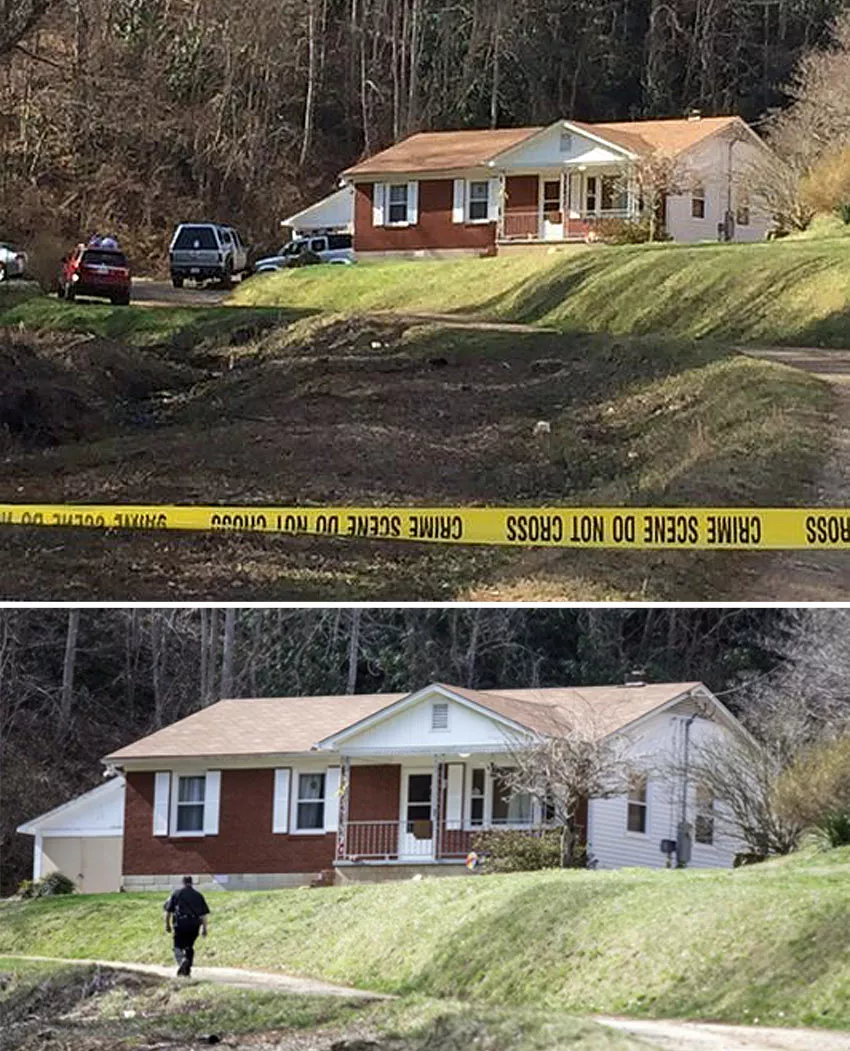 It is believed that Owens killed the Codds at their residence on Hookers Gap Road.
The couple had hired the home contractor to help them clear trees on the property.
Robert Jason Owens' property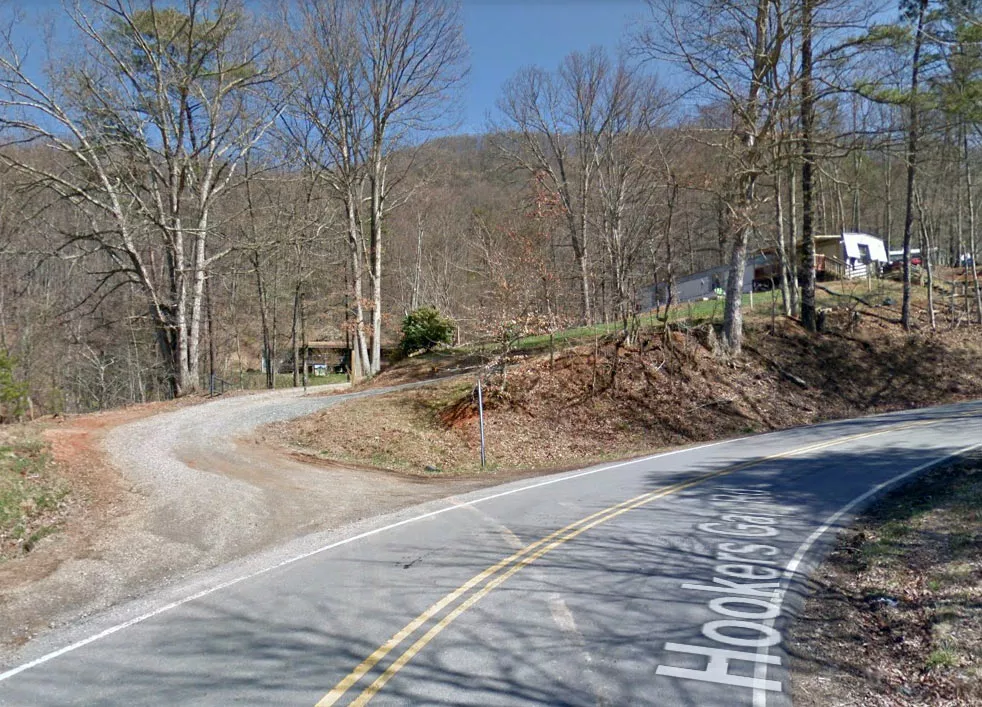 Image source: Google Maps
Owens owned a property at 8 Owens Cove Road, which is just one mile east of 87 Hookers Gap Road.
The remains of Cristie Schoen and T.J. Codd were found in a wood stove inside the mobile home.
The Google Street View image above was taken roughly 11 months before the murders occurred.
Coordinates: 35.600645, -82.719463
Visualize
There is more than one location associated with this entry. To view all of these places on the same map, you can use the following feature:
Closest Locations
Other locations that are relatively close to this address: Roughly 70 miles away.
Crime Location in Chesnee, South Carolina, United States Roughly 78 miles away.
Serial Killer House in Moore, South Carolina, United States Roughly 85 miles away.
Crime Location in Woodruff, South Carolina, United States