Todd Kohlhepp's property on Wofford Road.
Crime Scene Location in Woodruff, South Carolina, United States.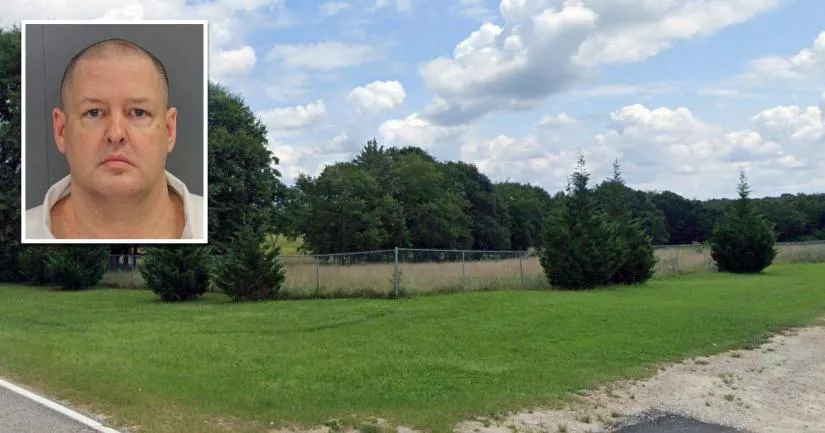 This is the former property of serial killer Todd Kohlhepp.
It is situated on Wofford Road near Highway 101 in Woodruff, South Carolina.
To find the exact location, you will need to use the coordinates that we have listed in the directions section below.
Kohlhepp murdered three of his victims on this 95-acre property and then buried their remains in shallow graves.
This is also the location where he kept Kala Brown chained up inside a shipping container for two months.
On November 3rd, 2016, investigators found the 30-year-old alive after they managed to trace her last known cellphone activity and narrow in on Wofford Road.
Kohlhepp confessed to the murders shortly after he was arrested for Kala's kidnapping. He also agreed to lead the authorities to his victims' graves.
In September of 2018, a company called "Strange Properties #1 LLC" purchased the property for $500,000.
This is a sub-entry.
This location has been marked as a sub-entry. As a result, it might lack certain details. For more information about this subject, please check out the following location:
Where is the property?
Below, you will find the address and the GPS coordinates for this location.
GPS coordinates.
The latitude and longitude coordinates for the site are:
34.776655, -82.069452
Map.
To view directions on how to get there, you can use the Google Maps shortcut below:
Address.
The full address for this location is:
Wofford Road
Woodruff
South Carolina
SC 29388
United States
Directions.
The site is roughly half a mile north of the intersection between Highway 101 and Wofford Road.
Private property warning.
This is a private property. It is not a public place. Therefore, you should be respectful and not step foot on the property without permission.
Photos.
Photos of the site and other related images.
---
Property.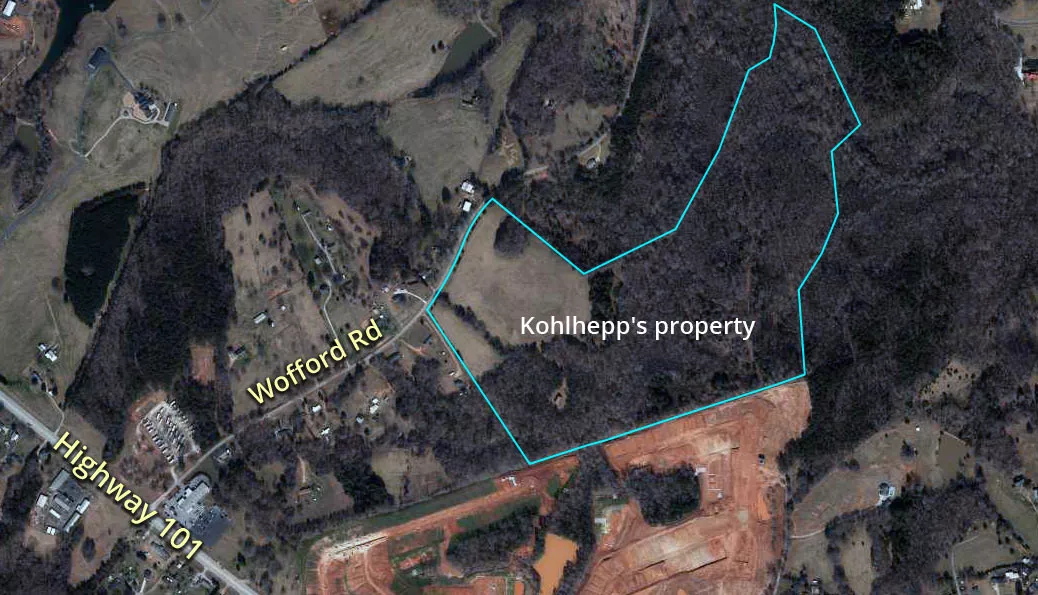 The aerial image above shows an outline of the property. The parcel ID is 4-18-00-018.02.
Closest locations.
Other locations that are relatively close to this place. Roughly 9 miles away.
Serial Killer House in Moore, South Carolina, United States Roughly 32 miles away.
Crime Location in Chesnee, South Carolina, United States Roughly 85 miles away.
Crime Location in Leicester, North Carolina, United States