The driveway where Amanda Bynes started a fire
Place of Interest in Thousand Oaks, California, United States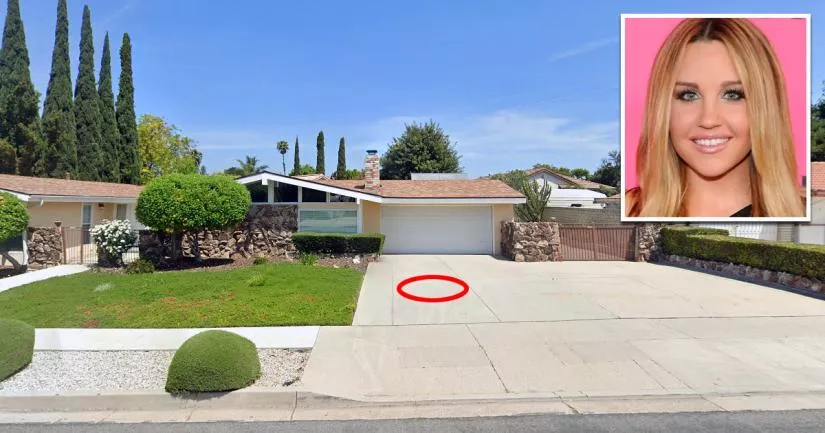 This is the driveway where Amanda Bynes started a fire.
It is situated at 239 East Avenida De Los Arboles in Thousand Oaks, California.
Bynes is best known for starring in The Amanda Show, which was a comedy sketch series that aired on Nickelodeon between 1999 and 2002. She has also appeared in films such as Big Fat Liar (2002), What a Girl Wants (2003), She's the Man (2006), and Hairspray (2007).
During the 2000s, it seemed as though the young actress was destined for a lengthy career in Hollywood.
Sadly, it wasn't to be, as Bynes began exhibiting erratic behavior due to substance abuse and undiagnosed bipolar disorder.
In June of 2010, she unexpectedly announced that she was going on an indefinite hiatus because she "didn't love acting anymore."
In 2012, she was pulled over in West Hollywood while driving under the influence. Then, a few months later, prosecutors charged her with two separate hit-and-runs.
Her legal woes worsened in 2013 after she was arrested for smoking marijuana in the lobby of her apartment building and throwing a bong out of a window.
During this period, she also began to pick fights with other celebrities on social media and post bizarre tweets.
The former child star was forced to leave New York and move back to her hometown of Thousand Oaks after she started experiencing financial difficulties.
On the night of July 22nd, 2013, Bynes walked up to this property wearing a blonde wig and holding a plastic can of gasoline.
She then inexplicably decided to light a fire in the driveway.
The house was owned by a woman named Bonnie Braaten, whom Bynes had never met before. Notably, Braaten missed the entire incident, as she was watching television in a room at the back.
One of Braaten's neighbors recalled how he walked out of his garage and saw the actress sitting on the pavement while a group of teenagers gathered around the fire and attempted to put it out.
At that point, the neighbor grabbed an extinguisher from his garage and dealt with the blaze.
During the incident, Bynes became frantic and started shouting about how her pet dog had been burned. She also tried to leave the scene in a taxi cab.
When the police arrived, they quickly realized that Bynes was experiencing a mental health episode, as the 27-year-old was unable to explain why she had started the fire. Consequently, she was placed under a 5150 mental evaluation hold, which allows adults to be involuntarily detained in psychiatric care for up to 72 hours.
Following a psychiatric assessment, a judge agreed to extend the hold after doctors successfully argued that they needed more time to diagnose her illness.
A few weeks later, Bynes' mother, Lynn, was granted temporary conservatorship over her affairs.
Sadly, the former Nickelodeon star has continued to struggle with her mental illness. In March of 2023, she was placed under another 5150 mental evaluation hold after she suffered a psychotic episode and began walking naked along the streets of Los Angeles.
Amanda Bynes fire incident location
Below, you will find the address and the GPS coordinates for this location.
GPS coordinates
The latitude and longitude coordinates for the house are:
34.217741, -118.871331
Map
To view directions on how to get there, you can use the Google Maps shortcut below:
Address
The full address for this location is:
239 East Avenida De Los Arboles
Thousand Oaks
California
CA 91360
United States
Directions
The house is roughly 300 yards (270 meters) west of the intersection between East Avenida De Los Arboles and Moorpark Road.
Private Property Warning
This is a private property. It is not a public place. Therefore, you should be respectful and not step foot on the property without permission.
Photos
Photos of the house and other related images.
---
Fire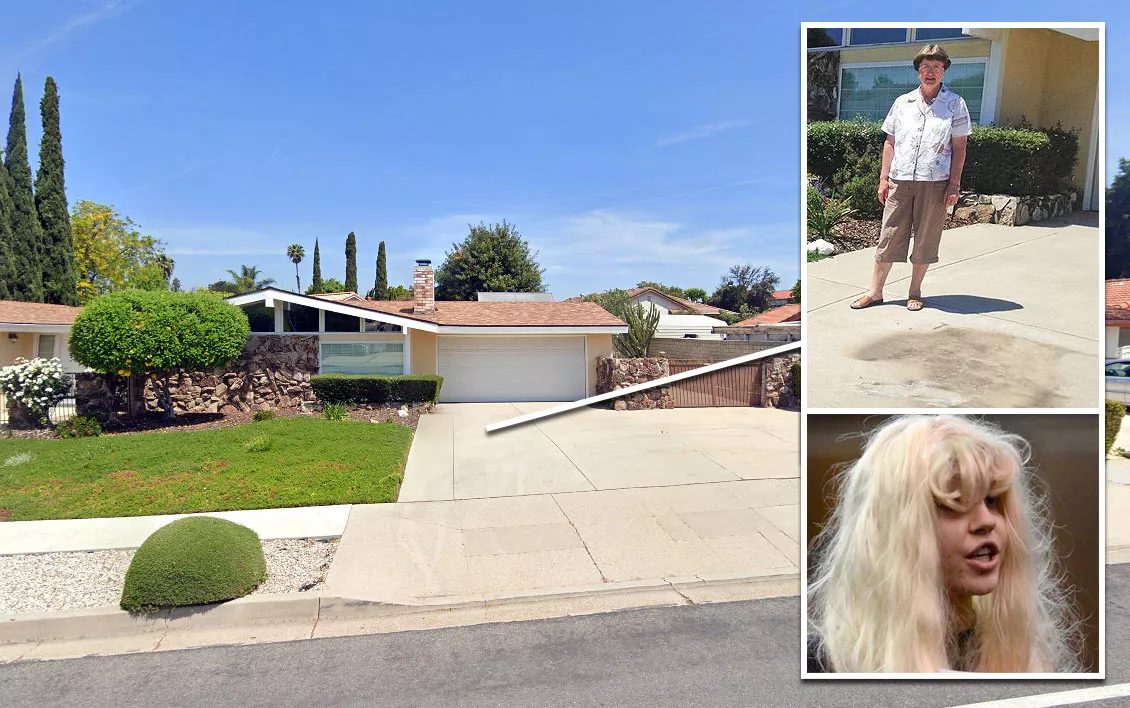 This Google Street View image of the house was taken in May of 2019. The homeowner, Bonnie Braaten, is pictured in the top right-hand corner.
Bynes (bottom right) lit the fire on the evening of July 22nd, 2013. When the police arrived at the scene, the frantic actress was wearing a blonde wig and struggling to explain her actions.
Then and now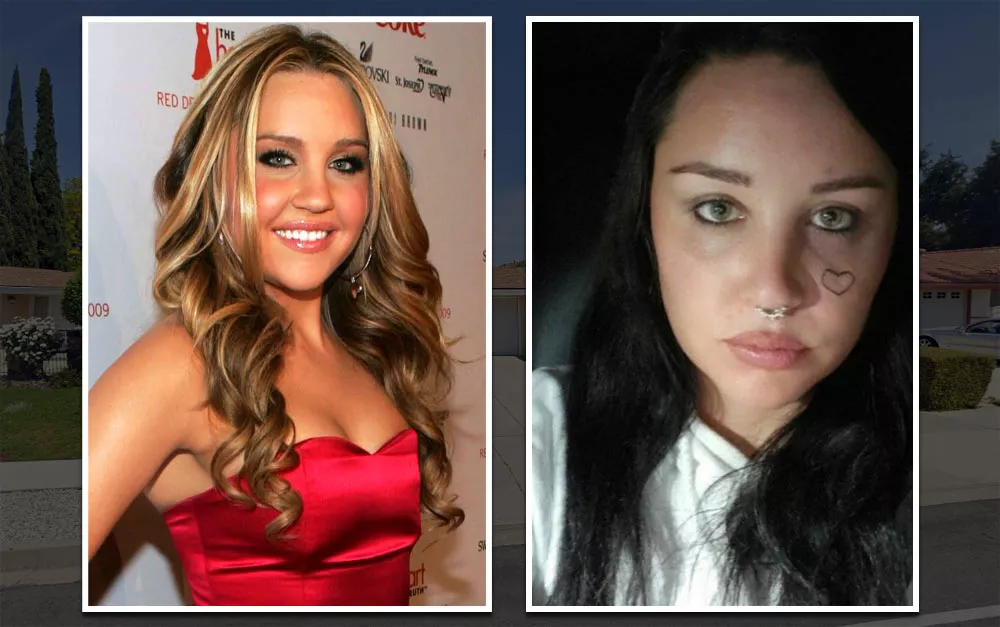 Sadly, most of Amanda Bynes' adult life has been plagued by mental illness and addiction.
She reportedly began abusing Adderall when she was 25, which was around the same time that she announced her hiatus from acting.
The actress also took MDMA and cocaine.
In 2014, she revealed that she had been diagnosed with bipolar disorder and manic depression.
In March of 2022, Bynes stated that her condition had improved and that she wanted to end her eight-year conservatorship.
Her parents supported her decision and were reportedly happy with the news. Mental health professionals had also opined that she was ready to regain her independence.
Unfortunately, her newfound freedom did not last long.
One year later, on March 20th, 2023, Bynes was placed under another 5150 psychiatric hold after she was found wandering along Hollywood Boulevard with no clothes on.
According to TMZ, she flagged down a passing motorist and told them that she had suffered a psychotic episode. At that point, Bynes called 911 herself.
This location belongs to the following categories:
Celebrities
Closest Locations
Other locations that are relatively close to this place. Roughly 19 miles away.
Crime Location in Los Angeles, California, United States Roughly 21 miles away.
Place of Interest in Malibu, California, United States Roughly 24 miles away.
Place of Interest in Tarzana, California, United States Roughly 26 miles away.
Crime Location in Encino, California, United States Roughly 29 miles away.
Crash Site Location in Santa Clarita, California, United States