The hair salon where Britney Spears shaved her head
Place of Interest in Tarzana, California, United States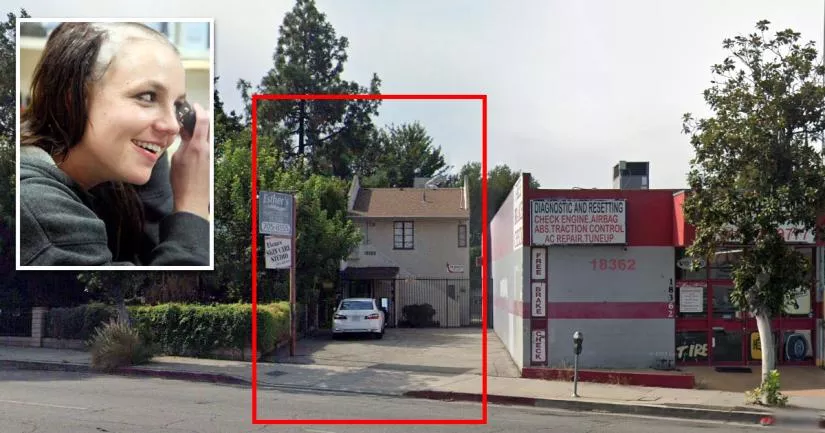 This is the salon where pop star Britney Spears famously shaved her head.
It is called Esther's Haircutting Studio, and it is situated at 18360 Ventura Boulevard in Tarzana, California.
At around 7 p.m. on February 16th, 2007, Spears and her security team showed up at the salon unannounced.
At the time, the singer had been going through a highly publicized divorce from dancer Kevin Federline, to whom she had been married for nearly three years.
She was also clearly struggling with her mental health, as she had recently stayed at a local rehab clinic for less than a day.
That evening, she walked into the salon while members of the paparazzi relentlessly followed her and snapped photographs.
Once she was inside, she asked the owner, Esther Tognozzi, to shave off her hair. However, Tognozzi refused, as she believed that Spears was feeling "hormonal" and that she might regret her decision in the morning.
She was also reportedly worried that she might be sued for ruining the star's image.
At that point, Spears replied, "Then I'll do it," before calmly picking up a sideburn trimmer off the counter and shaving her own head.
After finishing the job, the teary-eyed singer reportedly stared into the mirror and remarked that her mother was going "to freak."
When Tognozzi asked Spears if her look symbolized a new beginning, she replied, "Something like that."
The pop star then paid $50 for the haircut and left via the back entrance.
The incident immediately became worldwide news, as it represented yet another unfortunate chapter in the singer's downward spiral.
Although the owner planned on selling Britney's hair, it is unclear whether she actually did or not.
One year later, Tognozzi told the media that she wished the pop star had never walked into her hair salon, as it had turned her business into a tourist attraction. She also complained that people kept trying to sneak in and sit in the same chair that Spears had used.
Where did Britney Spears shave her head?
Below, you will find the address and the GPS coordinates for this location.
GPS coordinates
The latitude and longitude coordinates for the salon are:
34.167137, -118.532716
Map
To view directions on how to get there, you can use the Google Maps shortcut below:
Address
The full address for this location is:
Esther's Salon
18360 Ventura Boulevard
Tarzana
California
CA 91356
United States
Directions
The salon where Britney Spears shaved her head is situated in Tarzana, which is a suburban neighborhood in the north of Los Angeles. It is roughly 0.2 miles east of the intersection between Reseda Boulevard and Ventura Boulevard.
Private Property Warning
This is a private property. It is not a public place. Therefore, you should be respectful and not step foot on the property without permission.
Additional Information
This is a private business. Please do not go inside unless you plan on being a customer.
Photos
Photos of the salon and other related images.
---
Esther's hair studio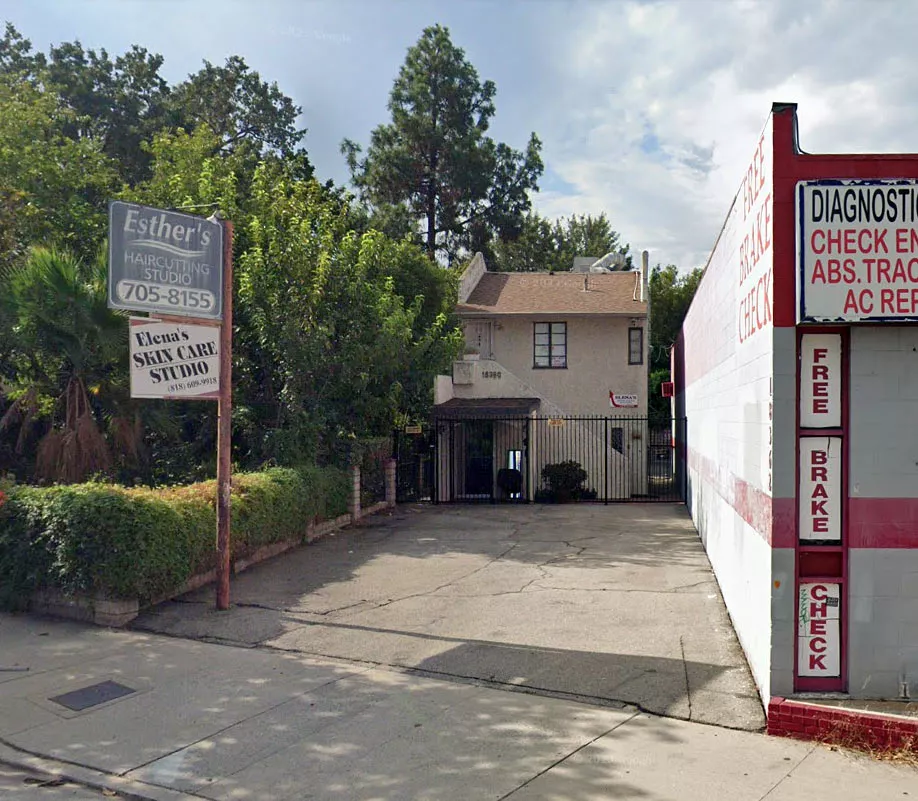 The Google Street View image above was captured in September of 2022.
This location belongs to the following categories:
Celebrities
Closest Locations
Other locations that are relatively close to this place. Roughly one mile away.
Crime Location in Encino, California, United States Roughly 5 miles away.
Crime Location in Los Angeles, California, United States Roughly 6 miles away.
Place of Interest in Sherman Oaks, California, United States Roughly 7 miles away.
Crime Location in Los Angeles, California, United States Roughly 11 miles away.
Place of Interest in Los Angeles, California, United States